Today is our last full day in Spain. While we are looking forward to seeing our friends at home and getting back to our routines we are all a little sad that our adventure is coming to an end. This trip has been one we will never forget. I was going through some of our pictures and trying to figure out which I should put on the blog and as I went through them I kept thinking they weren't good enough. They weren't capturing my love for Barcelona or the experience we have shared. My pictures are simply images but behind the camera the emotions are much stronger. It is those emotions as well that I hope to remember. There were times when I was nervous like the cable car ride to see Monserrat or especially driving high in the mountains on narrow twisting roads in Roses. Still, I snapped away – even at times when I was awestruck – like the first time I saw Museu National d' Art de Catalunya, the Olympic Stadium and Sagrada Familia. Still, I kept pushing that little silver button hoping to have a memory of Spain to share and save forever.
We have met wonderful people from all over the globe. Yesterday as Elle and I walked along the pier in Roses a Scottish couple stopped to talk to us. They were visiting their family. And later when we returned to Barcelona, Elle and I went shopping at the Arena and the kind women at the gelatto shop recognized us (we've been there a lot!) Elle said, "I'll miss this." Me too.
We have tried different foods, tried to speak and read a different language and learned that there are many beautiful places to explore in this world. Will my children always remember that Antoni Gaudi was the visionary behind Sagrada Familia? Maybe. Will they remember that they went to Europe and learned about another culture and met people who in many ways are just like them? Yes. Will they remember the excitement and the beauty that can be found through travel and always yearn to live life to its fullest? I hope so.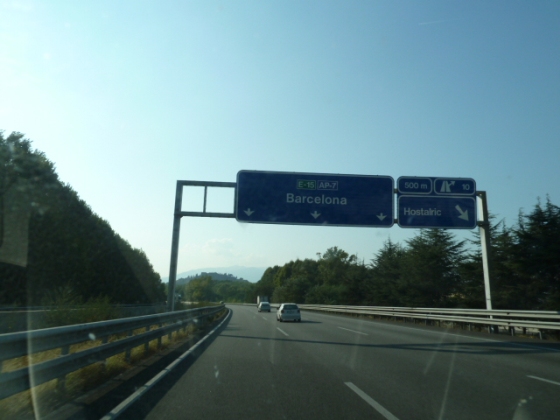 ---