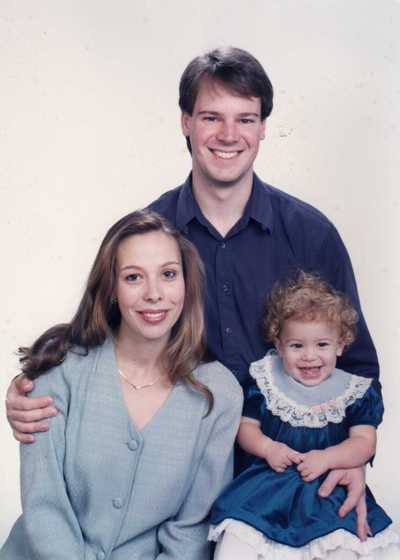 I was standing in the kitchen doing dishes. Arielle was on my laptop at the dining room table. Calmly she said "Mom, I got accepted to UCF." I've heard many sentences from my children throughout eighteen years. "Mom, I'm hungry. Mom, can you wash this? Mom, can I go to the movies?" This sentence was unfamiliar. College. My daughter was accepted to a college. I congratulated her, kissed her and told her how proud I was of her. I went back to doing the dishes because I had five minutes before I had to pick up Kai at the dentist. He was getting braces. In the middle of our everyday life an extraordinary event had occurred. Acceptance to college.
Riding to the dentist it hit me. Alone in my car I suddenly realized that what I had wished for and strived for for eighteen years had come to fruition. My beautiful girl was going to college. I felt as though a goal I set the day she was born had been reached and the realization of that thought came pouring over me like the rain that was pummeling my car. Although I was sad that soon she would be leaving her room for a dorm room, I felt a great sense of relief knowing that she would have the opportunity to pursue her studies and have the college experience before taking on all the responsibilities of being an adult.
I have had this blog for over three years and I've written many stories about my life, but there is one that I have not told. It is about the time I felt the greatest fear and loneliness that I have ever felt in my life -the time I discovered I was pregnant. This past week I subbed at a high school. I saw a young girl walking toward me with a huge round belly. I suppose it was because of the news of Arielle getting accepted into college that my first thought was… I know how she feels.
In a way, I do. I was twenty-two and living in Los Angeles managing an apartment building near Beverly Hills. I rented apartments to UCLA students my age from around the world. They were studying for degrees in law and finance and I was auditioning for acting roles. Mostly, I was collecting rent and making sure everything in the building was running smoothly and the apartments were full.
Eric and I had been dating for over two years but he lived in Newport Beach and we only saw each other on weekends. I didn't have any other friends or family nearby.
One weekend the two of us went shopping. I was standing in a huge record store with rows of fluorescent lights. I felt dizzy and sick to my stomach. Immediately I had to sit down. It was nothing I had ever felt before. I knew. A little thought – quietly persisted from within – I was pregnant.
I waited until I was alone, went to a drugstore and bought the test that confirmed my belief. I remember standing in my room, shocked. A light of happiness was inside me but quickly was covered by dark shadows of thought. How was I going to take care of a child?
It was at that moment that I understood what a mistake I had made with my life by not pursuing an education. It never occurred to me that I would become a mom at twenty-two with no means of supporting my child. I was angry with myself. How could I have never seen this coming? And I was embarrassed. I had lived in a small country town for my middle and high school days. A town where soon everyone would know I was pregnant and not married. I thought of myself as a failure.
The weeks that followed were the scariest, loneliest weeks of my life. People told me I had a choice to make. For me, there was no choice. It was me and my baby… and somehow I would make it work.
I continued managing the apartment building and watching my belly grow. Luckily, I had been saving money. All of my savings went to prenatal visits. I had two wonderful female Dr.'s that treated me with great kindness and respect. Still, I couldn't help but notice that they weren't that much older than me and doctors.
I learned about prenatal vitamins, Braxton hicks, and sciatica. Eric moved in with me and we began our life together going to Lamaze classes.
When the doctor said "it's an Arielle." I felt intense love followed by intense responsibility. I was overwhelmed with joy and frightened of the word "mom." My first day home from the hospital, I was showing apartments to prospective tenants with Arielle snug in my arms still wondering about our future. I vowed that I would do all I could to keep my daughter from experiencing the same fears and pain I had gone through. I wanted her to have as many doors open to her as possible and I knew that the key to those doors was called education.
Now, Arielle has her first set of keys and the freedom to choose which college door to open and begin her own journey. Meanwhile, I keep picturing the newborn that I held in my arms gazing at me with big blue eyes, alert, calm – watching me smile. Eric by my side, beaming, calling friends and family to tell them about our daughter. How is it that in ten short months we'll be taking that newborn to college? Eighteen years has gone by very fast.
The twenty-two year old who was scared and felt like a failure has grown up into a woman who is proud to say I have always put my children first in my life and took my title as mom seriously. I feel as though I faced a giant mountain. I climbed slowly enjoying the landscape along the way. Now, I'm at the peak and for the first time able to see the beauty in the big picture. It took overcoming all that fear to make me and my daughter what we are today. It was totally worth the climb.
Oh! The Places You'll Go.
Please join me on Facebook.
---