Having teens is a very exciting time. I get to watch them discover their passions and try to decide which path they will follow after graduation. I play the role of tour guide and gentle counselor. While there is an underlying sadness because I know that soon our house will be too quiet, there is also a joy in seeing their eagerness to explore and experience life as young adults.
The night before we left for Champaign, Illinois, Arielle decided to record an audition video for the Glee Project. Unsure about her singing ability she still wanted to go for it and give it a try. Glee has been one of her favorite shows since it aired in 2009. Seeing a character using a wheelchair and performing with able-bodied students helped give Arielle the courage to perform at her own high school.
Over and over and over Arielle practiced the song, Out Here on My Own. It brought back memories of my AMDA days with my roommate Leslie. Leslie sang like an angel and I'd love to just sit in our tiny apartment and listen to her sing. I marveled that twenty-three years later here I was sitting and listening to my daughter belt out the same lyrics. Arielle finished the video around 1:00 am and then packed for Illinois.
Here's the video
. You would make a certain 18 year-old very happy if you would click on the link and then click "Like." Being on an episode of Glee would be a dream come true for Arielle.
We arrived at the University of Illinois, the sun was shining and the air was crisp. Very crisp for this Florida chick. But oh the trees, the glorious fall tress. How I had missed them and upon seeing them for the first time in years felt the need to take lots of pictures. I realized that I had deprived my children of the tree experience when Arielle said "Wow, the colors of your fall cake were very accurate."
A word of advice for parents getting ready to tour colleges… wear sneakers. College campuses are miles long and you're going to want to see most of it which means there's a lot of walking. Be prepared.
We were warmly welcomed by the University of Illinois Wheelchair Athletics athletes.
They travel around the country competing in marathons and many of them will also compete in the 2012 Paralympics in London.
University of Illinois Wheelchair Men's and Women's Track Team.
Our visit was a great success. Arielle and I both thought the University of Illinois would be a good home away from home. Of course if she gets accepted and chooses to go there I'll have to visit every month because I wouldn't want her to forget her loving mother. I'll tell her I'm coming to see the fall trees and then the winter snow but really I'll be coming to see my little girl and to share in her excitement of her new life.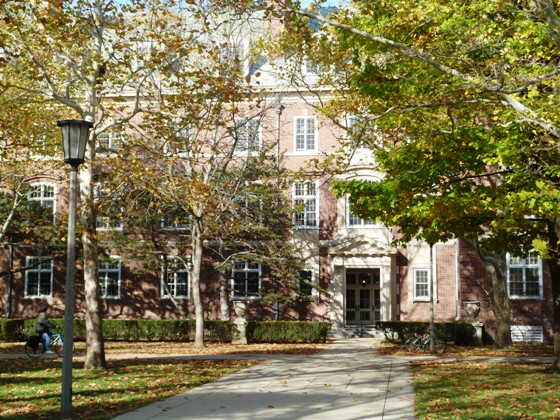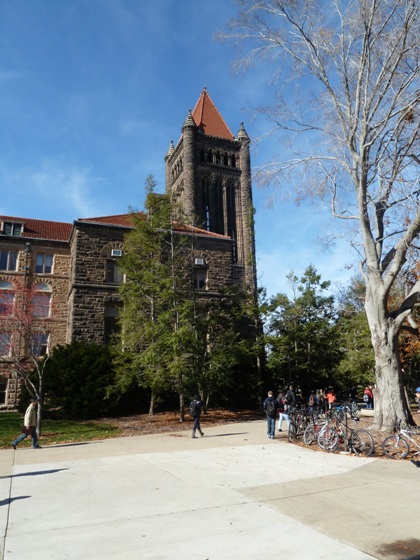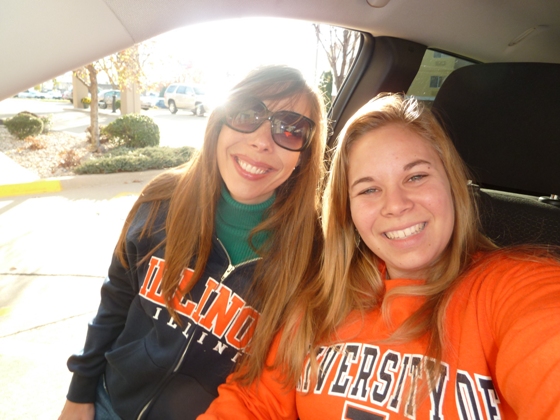 ---