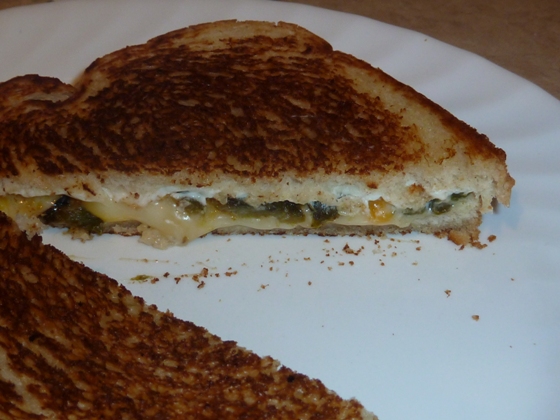 I discovered a great way to take pictures while cooking. Have Eric do the cooking! It's  much easier and I don't get greasy food smudges all over my camera.
This week we tried a unique grilled cheese sandwich for dinner. It was delicious. Eric found the recipe from Closet Cooking.
Ingredients for three sandwiches:
6 Jalapeno peppers, cut lengthwise and seeded
6 Slices of sour dough bread
3 Tablespoons of butter – room temp.
3 Tablespoons of cream cheese – room temp.
1 & 1/2 Cup shredded jack and cheddar cheese
2 Tablespoons crushed tortilla chips or Doritos
First place the peppers cut side down on a baking sheet and broil them until the outer layer of the pepper turns black. Then place the peppers in a zip-lock bag for twenty minutes to cool. When they are cool enough to handle remove the skins from the peppers.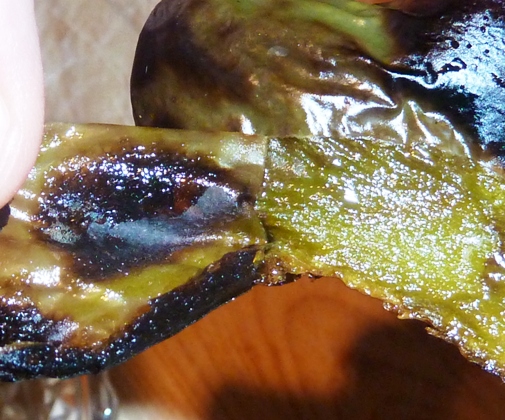 Next, spread the cream cheese on a slice of bread, layer the peppers and then sprinkle the crushed tortilla chips on top.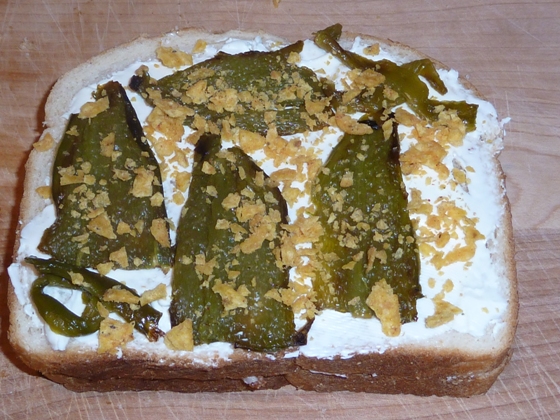 Add the cheese.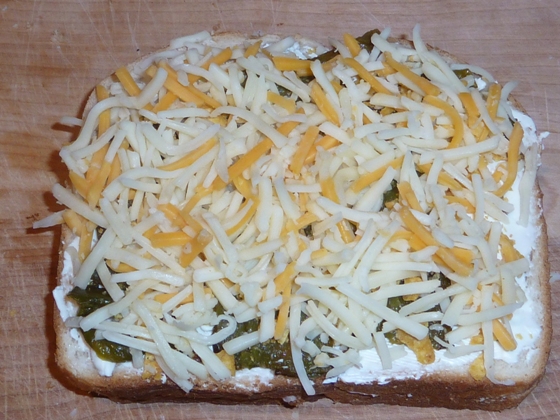 Cover with a second slice of bread. Lightly butter each side of bread and grill.
Please join me on Facebook and share some of your favorite recipes.
---