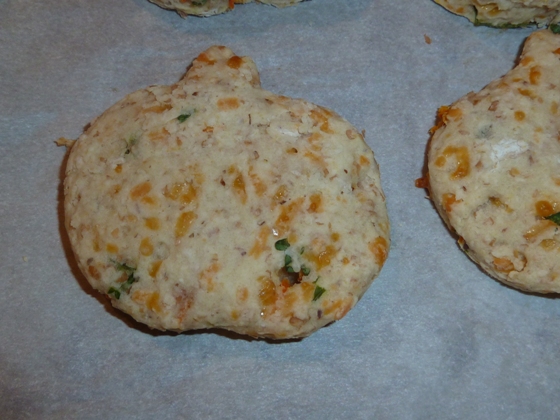 Two members of our household enjoy my cooking.
Here are two dog treat recipes that are easy and healthy for your canine friend.
This recipe was the favorite of both my dogs: Veggie Bones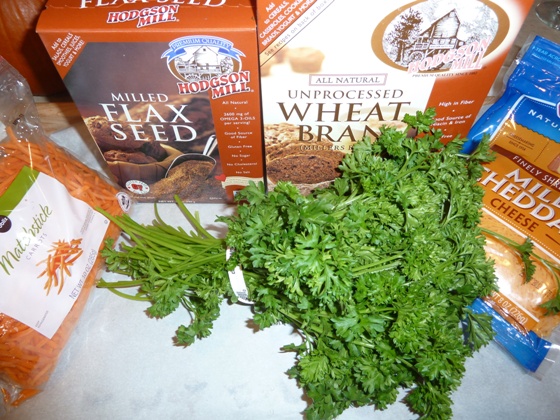 Ingredients:
2 3/4 C. Flour
2 Tab. Bran
2 Tsp. Baking Powder
3 Tsp. Fresh Parsley (minced)
1/4 Cup Shredded Carrots
1/4 Cup Shredded Cheddar Cheese  (Or Mozzarella)
2 Tab. Olive Oil
1/2 Tsp. Flaxseed
1 (or more) C. Water
First, preheat your oven to 350 degress. Grease a cookie sheet or use parchment paper. Mix together the parsley, carrots, cheese and add oil.
Next, in a separate bowl combine the flour, bran, baking powder, and flaxseed.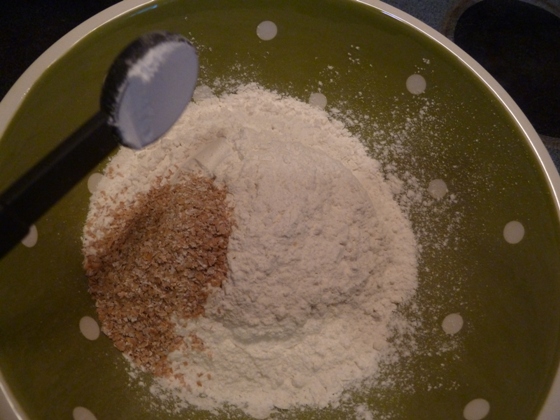 Then add a 1/2 cup of water, stir, and combine the flour mixture into the veggie mixture.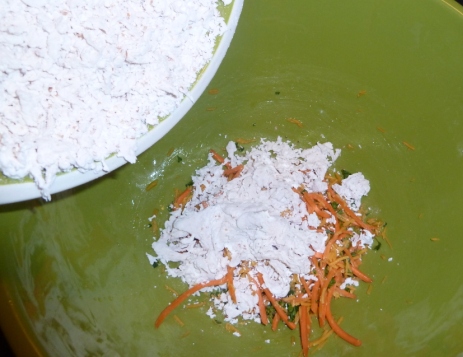 The original recipe called for 1/2 cup of water but I had to use more in order to form the dough. Of course I didn't realize I should have measured the amount of water I used until after the dough was formed… so good luck.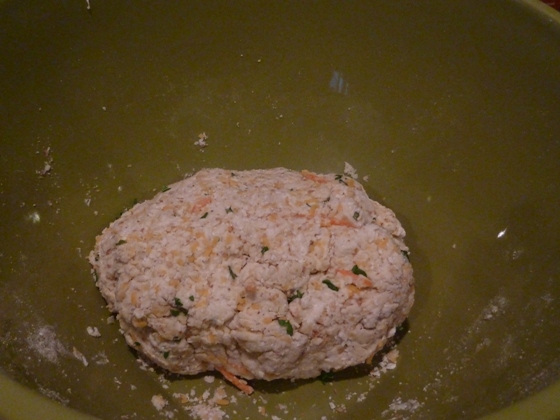 Roll the dough and use cookie cutters to shape as you wish.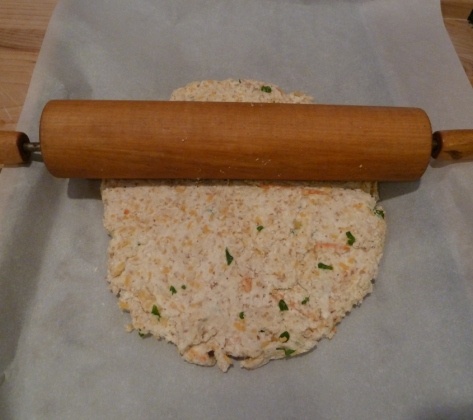 Toss it in the oven and bake for twenty minutes. They should be slightly browned on top and firm. They will harden as they cool.
My dogs loved them and gobbled them up right away.
I read that pumpkin is very good for dogs so I decided to give this treat a try. It's super, super easy and economical but both my dogs took a little time getting used to the flavor.
Pumpkin Dog Treats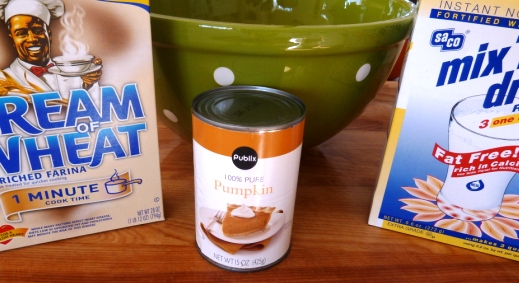 Ingredients:
1 15 oz. Can Mashed Pumpkin (Not Spice)
2/4 Cup Cream of Wheat or Rice Cereal (Uncooked)
1/2 Cup Dry Powdered Milk
Combine all the ingredients and drop spoonfuls onto a cookie sheet.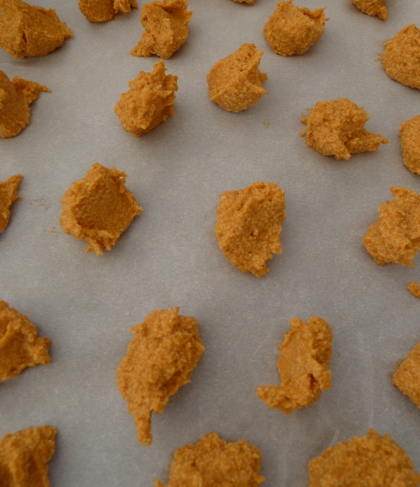 Bake at 300 degrees for twenty minutes.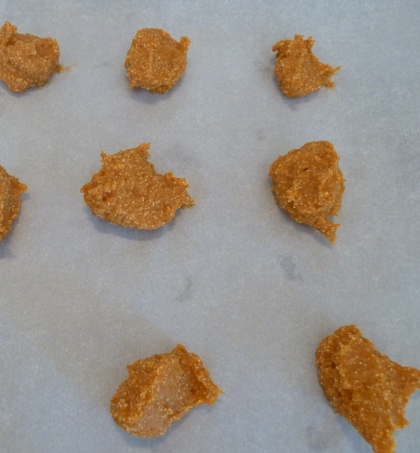 My cats wouldn't touch either Thanksgiving treat and they were quite unhappy with the dogs getting so much attention. Next week I'll have to search for their perfect holiday dish… vegetarian of course.
---