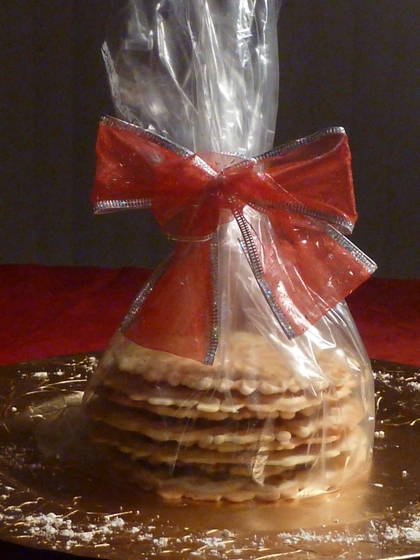 Every Christmas my grandfather made pizzelles. I can still picture him carrying containers full of cookies up the basement stairs. "Mangia!" he'd say in his booming Italian voice. Then he'd hand out cookies to everyone. I miss him. So every Christmas I make pizzelles in his honor.
This year I decided to experiment a little. It actually turned out well – much better than my Epic Fail Fall Cake. Whew!
I decided I would create different fillings to sandwich in between two pizzelles and have Eric and Arielle taste test them to see which was their favorite. Notice I wrote Eric and Arielle… not me.
First let me begin with the traditional pizzelle recipe. Since I misplaced mine I used Lisa's recipe.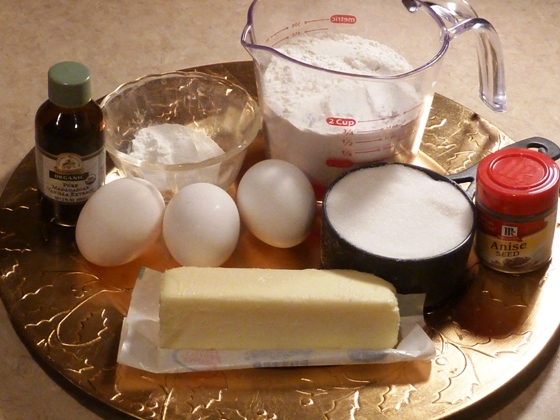 Ingredients:
1 3/4 Cup of flour
3 Eggs
1/2 Tsp. of anise seed (I add a pich or two extra)
1/4 Pound of unsalted melted butter (1 stick)
2 Tsp. baking Powder
1 Tsp. vanilla
3/4 Cup sugar
PIZZELLE IRON
Mix the eggs and sugar. Add the anise seeds, vanilla and cooled butter.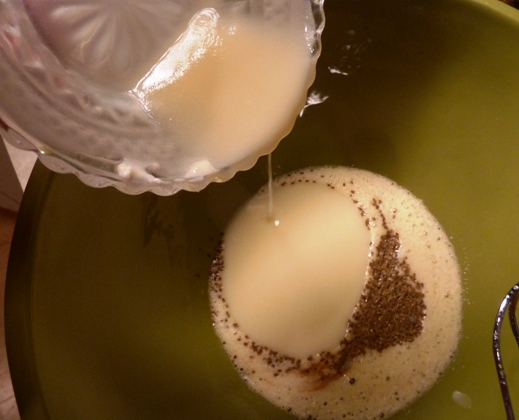 Sift the baking powder and flour and slowly add it to the butter and egg mixture.
Unfortunately, I don't have a picture of the last filling which was a mixture of almond paste, chocolate syrup, and melted Hershey's kisses. When I saw the can of almond paste I was inspired. Then, when I opened the can of almond paste I was nauseated. Still I mixed it all together and put it in between two pizzelles. Thinking it inedible I didn't take a picture. Guess which filling was Eric's favorite? Yep, my almond paste creation. Go figure.
Arielle was asleep by the time I finished which meant I had to try my cookie creations. As much I love chocolate my favorite was the raspberry and strawberry filling. The peanut butter cups actually came in last on Eric's list. They would probably go better with chocolate pizzelles.
Eric's filling list in order of yumminess.
Almond paste – Chocolate Syrup – Hershey Kisses Mixture
S'mores
Raspberries mixed with Strawberry Glaze
Lemon Curd
MYSTIC Update
:
MYSTIC
will be available either the end of December or early January 2013. As soon as I have a date I will post it. The cover is amazing!
Timothy Banks
did an incredible job. I can't wait for you to see it!
---