We eat this French toast once a year – every Christmas morning. It's our Rausin family tradition.
While Eric cooked, I practiced taking pictures with my new Cowboy table top studio. My family got tired of watching me take hundreds of pictures from all different angles trying to catch the perfect light. New Years Goal #1: Become a better photographer. Notice I wrote photographer and not cook.
Ingredients:
Sugar 2 Tab. – Sugar 1/2 Cup
2 Tab. Water
Butter 2 Tab. – Butter 1/2 stick Unsalted
2 Large ripe bananas (peeled and cut into 1/2 inch thick rounds)
1 One Pound unsliced egg bread (Cut into 6 slices)
2 Cups of Whole Milk
6 Large eggs
Cinnamon 1/2 Teaspoon – Cinnamon 2 Teaspoons
1/4 Teaspoon vanilla
Streusel Topping:
2 Tablespoons Flour
1/4 Cup Quick Oats
1/4 Golden brown sugar (packed)
1 1/2 Cups sliced almonds
Maple syrup – real like half our family prefers or fake which is really better.
In a large skillet melt two tablespoons of butter, add two tablespoons of sugar and two tablespoons of water. Stir until the sugar dissolves. Keep stirring until it becomes foamy. Then add the bananas and cook until they are soft.
Preheat the oven to 350 degrees. Cut two inch slits in each of the six slices of bread. Create a little pocket to stuff with the banana mixture.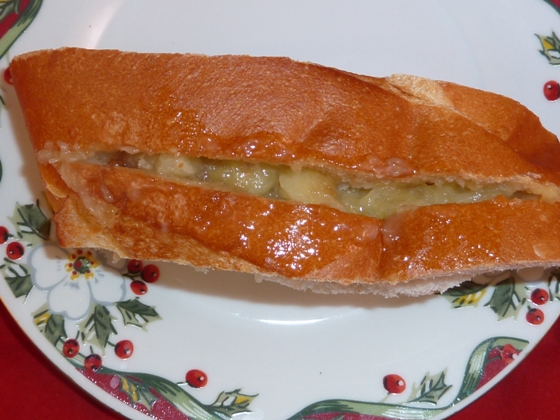 Blend together the milk, eggs, 1/2 teaspoon cinnamon, vanilla and 1/2 cup sugar. Pour the mixture into a large glass baking pan. Place all the slices of bread with the banana filling into the pan and let it soak for ten minutes. Turn it occasionally so both sides are covered with the mixture.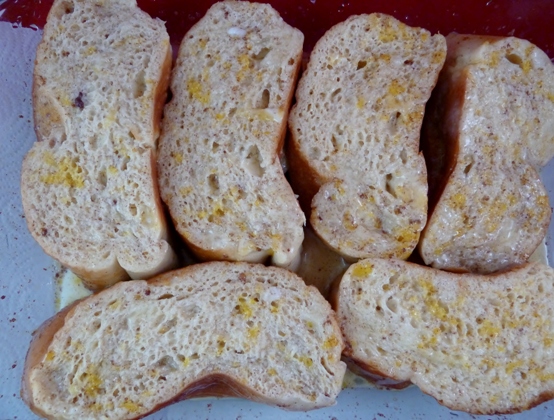 Now that the bread is coated with the egg mixture sprinkle the almonds on top of the bread and place each almond covered slice on a baking sheet.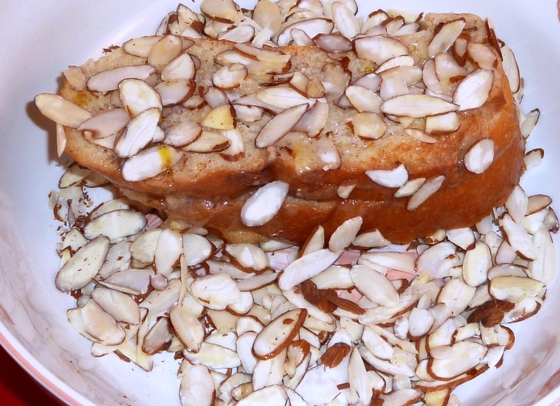 Mix together 1/4 cup of butter, brown sugar, oats, and remaining two teaspoons of cinnamon.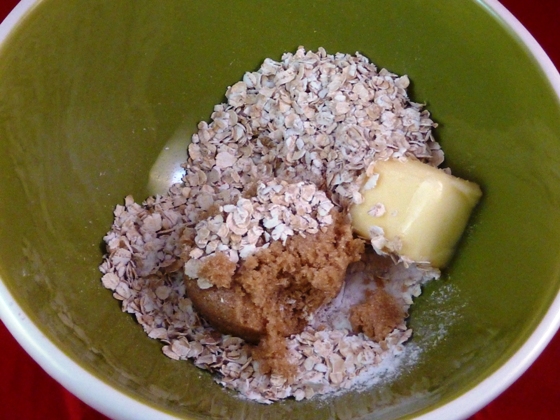 Sprinkle the streusal over the almonds and bake at 350 degrees for 25 minutes.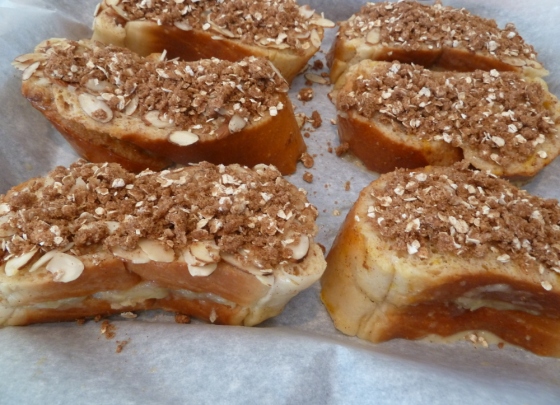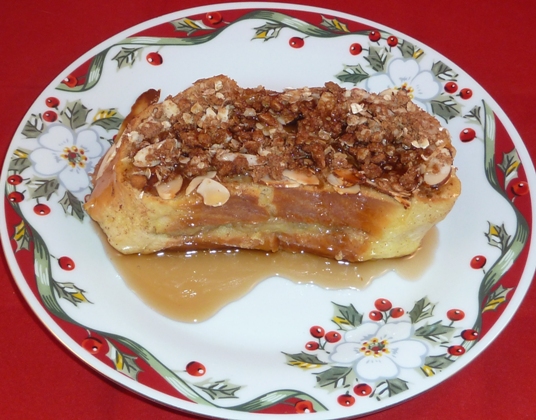 Bon appetit!
Please join me on Facebook.
This recipe can also be found on epicurious.com.
---