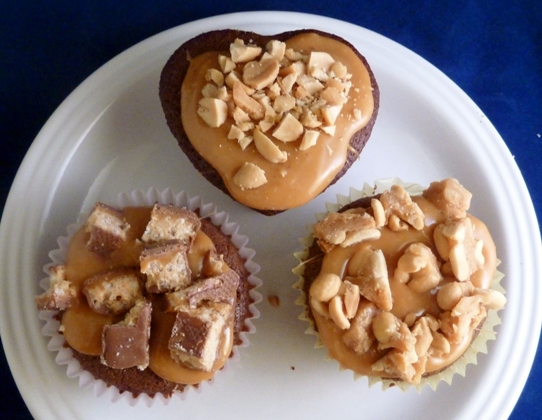 I mentioned in the last post that I spent one evening experimenting with cupcakes. I found Bake it in a Cake and wanted to give one of her recipes a try and add a little creativity of my own. Arielle highly suggested I begin with the Watchamacallit candy bar in the brownie cupcake.
It looked like a winner to me. Later that day while I was at the gym I happened to mention to someone that I was planning on making brownie candy bar cupcakes after my rigorous workout. He insisted I try Pay Day candy bars. Nothing quite like discussing chocolate peanut butter awesomeness while on the stairmaster.
I went home and got to work. Glad I did because they are both Supercalifragilisticexpialidocious delicious!
Who knew there was such a thing as brownie cupcakes? I'm so glad they're a part of my life now.
Brownie Cupcake with Whatchamacallit inside Recipe (Compliments of Bake it in a Cake)
5 Whatchamacallits or Pay Days (Cut into four or five pieces each)
4 Oz. of Unsweetened chocolate
1-1/2 Sticks of unsalted butter
2 Cups Sugar
1 Cup Flour
3 Eggs
2 t. Vanilla
1/4 t. Salt
Caramel Topping:
25-30 Unwrapped caramel candies
1 Tablespoon heavy cream
1/2 Cup of chopped peanuts or candy bar
Turn your oven to 350 degrees.
Melt these two together in the microwave for 90 seconds.
Add the sugar and then one egg at a time. (Stir in between)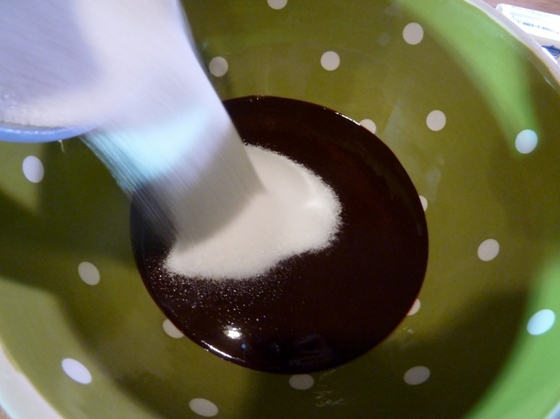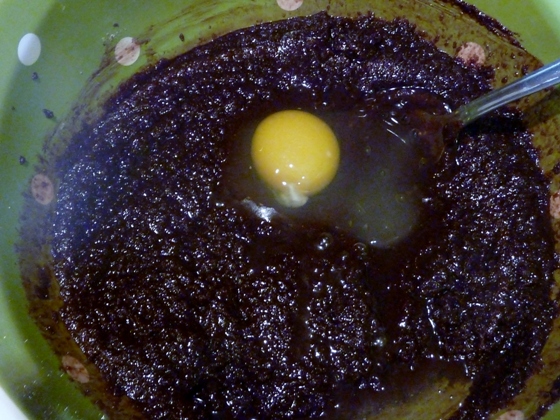 Mix in the vanilla, salt and flour and stir,stir, stir! Then take lots of pictures of the candy bars you decide to place in the brownie cupcakes.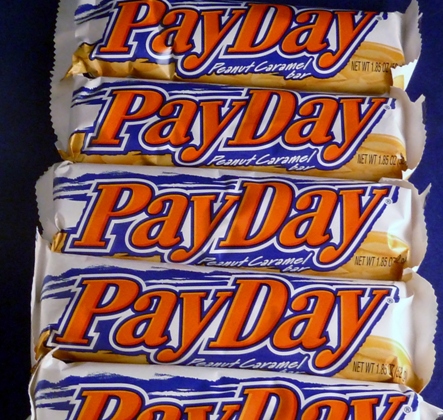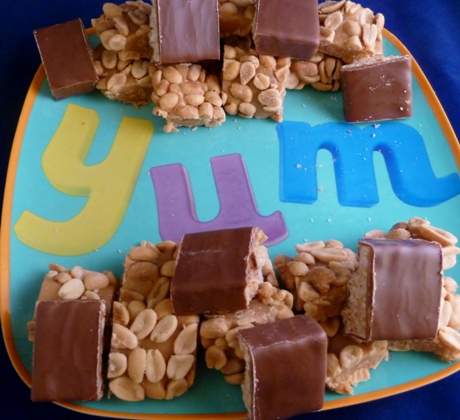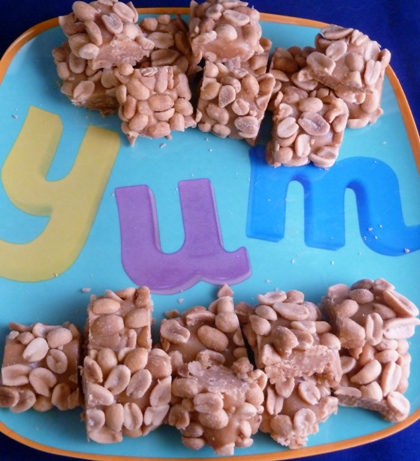 If you're super organized like me (cough,cough) line your cupcake pan with certain colors for certain candy bars. For instance I used pink liners for Watchamacallits and yellow for Pay Days. Scoop a tablespoon of batter in the bottom of each liner and then add the candy bar piece.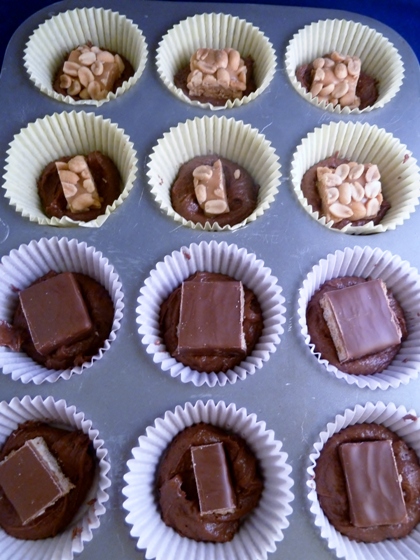 Cover with batter until each line is about 3/4 full and bake for 23 minutes. I was super impressed because the brownie cupcakes were perfect after 23 minutes. How did Bake it in a Cake get it so exact? Amazing! Not 21 not 25… 23
Unwrap all of those caramels. You wouldn't want plastic mixed in with all that gooey goodness. That would be a mouthful! Imagine having to pull little bits of plastic from  the grooves of your teeth. Ewww.
Pour the heavy cream over the caramel and melt in the microwave for 20 or so seconds, stirring in between.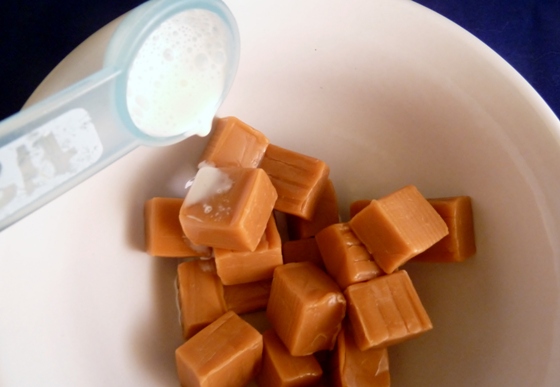 Spoon the caramel mixture over the cooled cupcakes and top with peanuts or leftover candy bars. Yum!!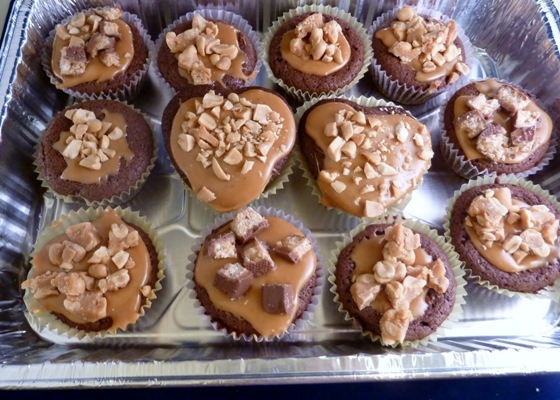 Take a peek inside!
Hungry yet?
By the way, I have a new Facebook page for this blog. If you're on Facebook please join me over there. Happy Baking!
---