Day 3 of St. Patrick's Day Extravaganza!
Today I learned a very important lesson… read the entire recipe carefully the night before or the morning of baking. No, I didn't forget any ingredients. I had that checked off my list two days ago. What I didn't realize was that this recipe needed 2 hours in the refrigerator. Ooops. And I discovered I had to add those two hours to my baking time just as I remembered Kai's orthodontist appointment that I also didn't make time for in my day. Ooops again.  What I thought was going to be a quick dessert turned out to be hours in the kitchen… after the orthodontist appointment.
If you like Andes mints or Dairy Queen's peppermint Blizzard. You'll love this dessert. It feeds a crowd. Perfect for a St. Patrick's Day party.
Chocolate Mint Eclairs

Print recipe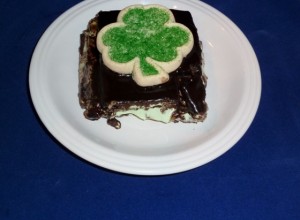 | | |
| --- | --- |
| Serves | 9-12 |
| Prep time | 30 minutes |
| Cook time | 2 hours |
| Total time | 2 hours, 30 minutes |
| From magazine | PIL Cookbooks |
Ingredients
1 box Whole Chocolate graham crackers
1 container (8 ounces) Frozen whipped Topping
3 cups Lowfat milk
2 (4-serving) Packages vanilla instant pudding
1/2 teaspoon mint or peppermint extract
Optional
6-8 drops green food coloring
Frosting
1 tablespoon butter
2 tablespoons Unsweetened Dutch process cocoa powder
2 tablespoons milk
1 teaspoon milk
1 cup powdered sugar
1 teaspoon vanilla
Frosting (Optional)
1 teaspoon peppermint extract
Directions
Step 1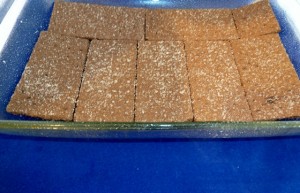 Grease a 13x9 baking dish and line the bottom with graham crackers. I used 7 whole crackers and a half. As tempting as they are don't eat too many. You're going to need the entire box.
Step 2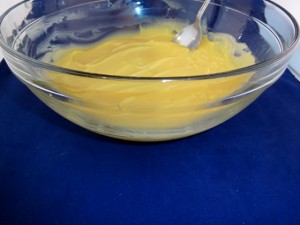 Whisk the milk and the packages of pudding.
Step 3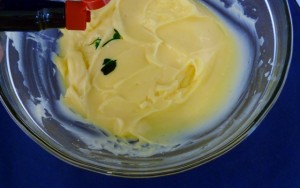 Add the food coloring and peppermint extract.
Step 4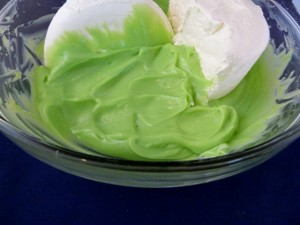 Fold in the whipped topping. I was tempted to add some cream cheese to this mixture. Alas our cream cheese was out of date... way out of date. Maybe next time.
Step 5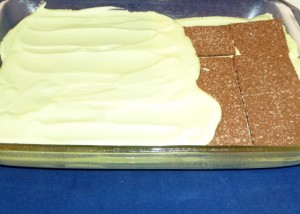 Spread half the pudding mixture on top of the crackers.
Step 6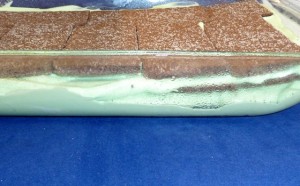 Add more crackers. Cover the giant pan of mint chocolate goodness and store it in your fridge for two hours. Now, go fold one of those piles of laundry strewn across your bed.
Step 7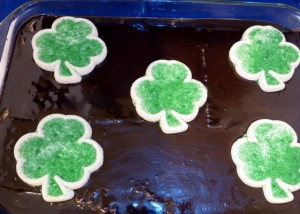 For the frosting: Melt the butter in a saucepan on low heat. Stir in the milk and cocoa. Remove from the heat and add the vanilla, powdered sugar and peppermint extract. It tastes just like melted Andes mints.
Step 8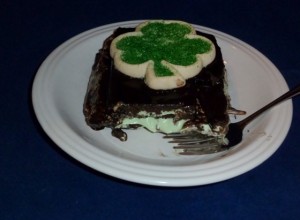 Pour the frosting over the graham crackers and place it back in the refrigerator for 15 or 20 minutes. If you try and cut it right away after pouring the frosting you will have a big mushy mess. Decorate your masterpiece for St. Patrick's Day and enjoy!
---