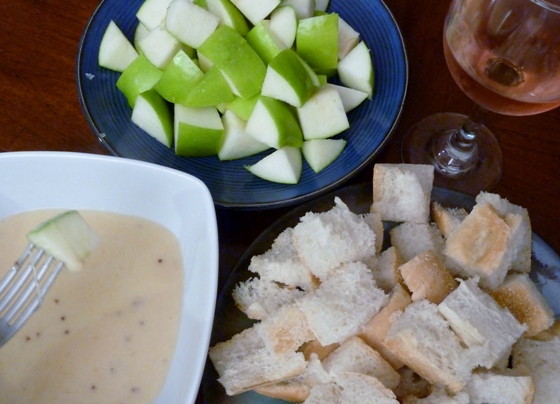 Day four of my St. Patrick's Day Extravaganza… Fondue!
Every January fifth Eric and I can be found at the Melting Pot enjoying our anniversary fondue. It's one of my favorite foods. I even tried to have a fondue party when I was in high school many, many years ago. It ended with a group of us girls dumping a pot full of half melted cheese in the woods. Silly us, we thought the cheese had to be cooked in the fondue pot over the little can of sterno. Yeah, kind of embarrassing to admit.
This recipe is cooked on a stove and is almost as good as the Melting Pot's version. Almost. It sure makes for a quick easy dinner with very little to clean up.
Beer Fondue

Print recipe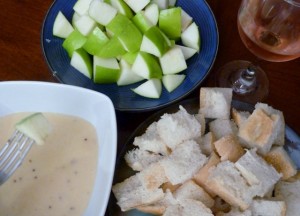 | | |
| --- | --- |
| Serves | 4 |
| Prep time | 15 minutes |
| Cook time | 15 minutes |
| Total time | 30 minutes |
Ingredients
1 bottle Beer (12 oz.) light-colored beer
1 cup Shredded cheddar cheese
2 cups Shredded Gruyere cheese (8 oz.)
2 tablespoons flour
1 teaspoon course grain mustard
1/4 teaspoon salt
1/8 teaspoon ground red pepper
1/4 teaspoon ground nutmeg
2 tablespoons Flour
Apple slices, bread cubes, vegetables, potato slices
Directions
Step 1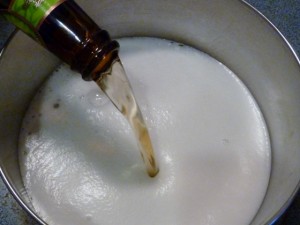 Pour the beer in a medium saucepan and bring to a boil. Simmer over medium heat until it stops foaming and then reduce the heat to low.
Step 2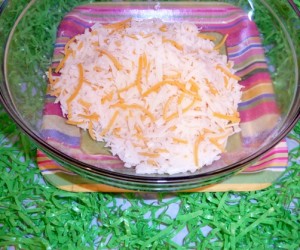 Mix the cheeses in a bowl with the flour.
Step 3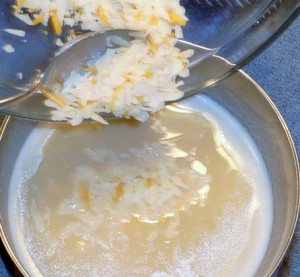 Add the cheese mixture to the beer a little at a time. Stir constantly until all the cheese has melted.
Step 4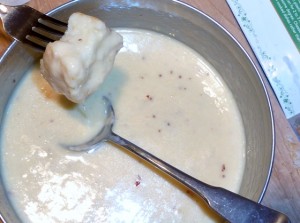 Add the mustard, salt and red pepper. Transfer the mixture to a fondue pot and sprinkle with nutmeg. Or if you don't have a fondue pot simply pour the cheese in individual bowls and eat as quick as you can! Of course there's always the microwave if the cheese gets too thick. Yum!
---