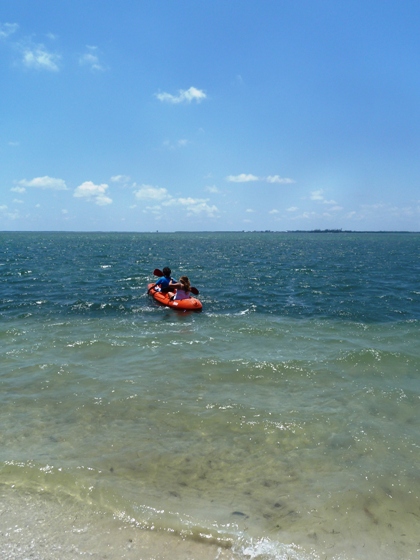 I think one of the most difficult adjustments in parenthood is getting used to my teens needing me but not needing me. When they were little they always needed me to the point of pure mental exhaustion. Some days eight pm. bedtime couldn't come soon enough. Or a trip in my car alone was like a mini vacation. They were a constant responsibility leaving very little time for me to think about anything else but caring for them. Most days I loved it and some days I wondered what happened to Krista – she got lost in "mom."
Now, things have changed. Here I sit alone in our house on spring break with both kids out with friends. I'm "on call" for when Kai needs a ride or to let me know if
Arielle will be home for dinner. I worry… constantly. I keep my phone by my
side at all times while they're away – just in case. I cringe when I hear
sirens. I wonder how I will handle next school year when Arielle is in another
state. Will I ever be able to relax?
Balancing being "on call" with moving forward with a life of my own is tricky. I'm lucky because I have a flexible schedule and I am able to drop everything and go pick up Kai at Sun Splash or take Arielle to her next Dr.'s appointment. If Arielle and Kai want to go shopping with me or watch a movie I jump at the chance because I know my time in the same home with them is limited. But I also know that if I don't pursue my own goals I will
become lost and suddenly the roles can change to mom needing children . That's
not okay with me.
So far the best way I've figured out how to make this "on call" duty of mine work is to let Arielle and Kai know that I do have other responsibilities besides them. I try to teach them to be respectful of my time. I ask that they let me know their plans in advance and especially when they have to be dropped off and picked up. From their point of view, I
have always been there so of course I'll take them where they need to go. I
understand. For me, it's a battle between wanting them to feel as though I'll
always be there and wanting them to be respectful of my time. Yes, I want them to
think of me as their rock, someone they can always count on, but rock not doormat.
It's a daily work in progress as we leave behind our roles of mom who controlled and planned every day to mom who asks them what plans they have for the day and if I should expect four for dinner or just three. I know that teaching my kids that my time is important is a skill they will need for life. They must learn to see from another's perspective and they must learn that sometimes plans have to be made out of respect for other people and not always on a what they feel whim.This lesson reminds me of what my father used to utter when I was a teen – "Have you heard of the seven P's?"
Here are my six P's for teens. Proper prior planning promotes pacific parents.
---