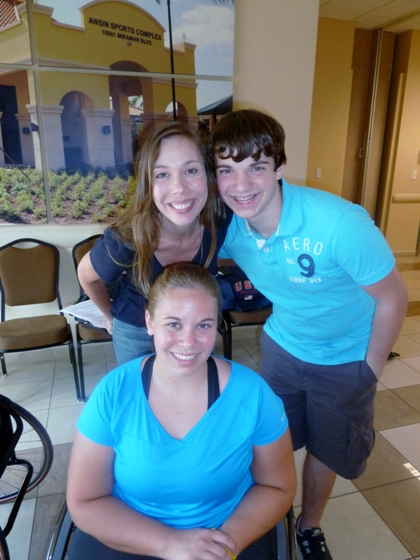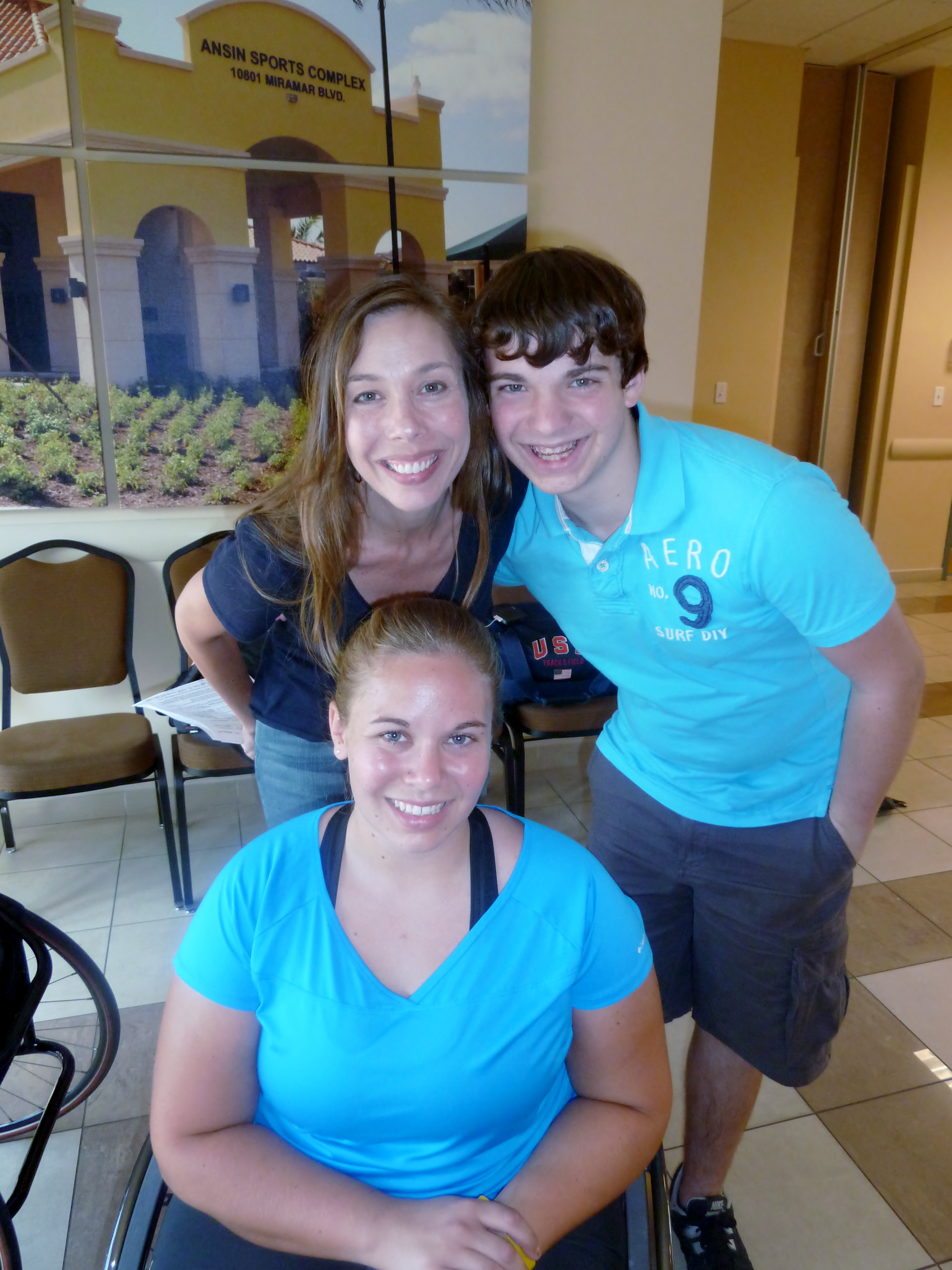 I love my kids and I love to travel so when you put them both together it's better than eating a banana split on the beach in Maui.
Someone was kind enough to mention Arielle's name to Universal Casting in Miami who was kind enough to call us and ask if Arielle would be interested in filming a commercial for Citibank.
Next thing I knew we were driving across Alligator Alley en route to one of the most beautiful hotels I have ever seen. And if that wasn't great enough there was a Cheesecake Factory right across the street. Bonus! If you go to Miami give it a try. It's called the Mayfair Hotel and Spa.
We were mucho impressed when we opened the patio door and saw this.
After "oohing" and "aahing" at our hotel we went for a late night stroll and found a really cool bookstore and a comedy club. Both of which I hope to return to one day when they are open.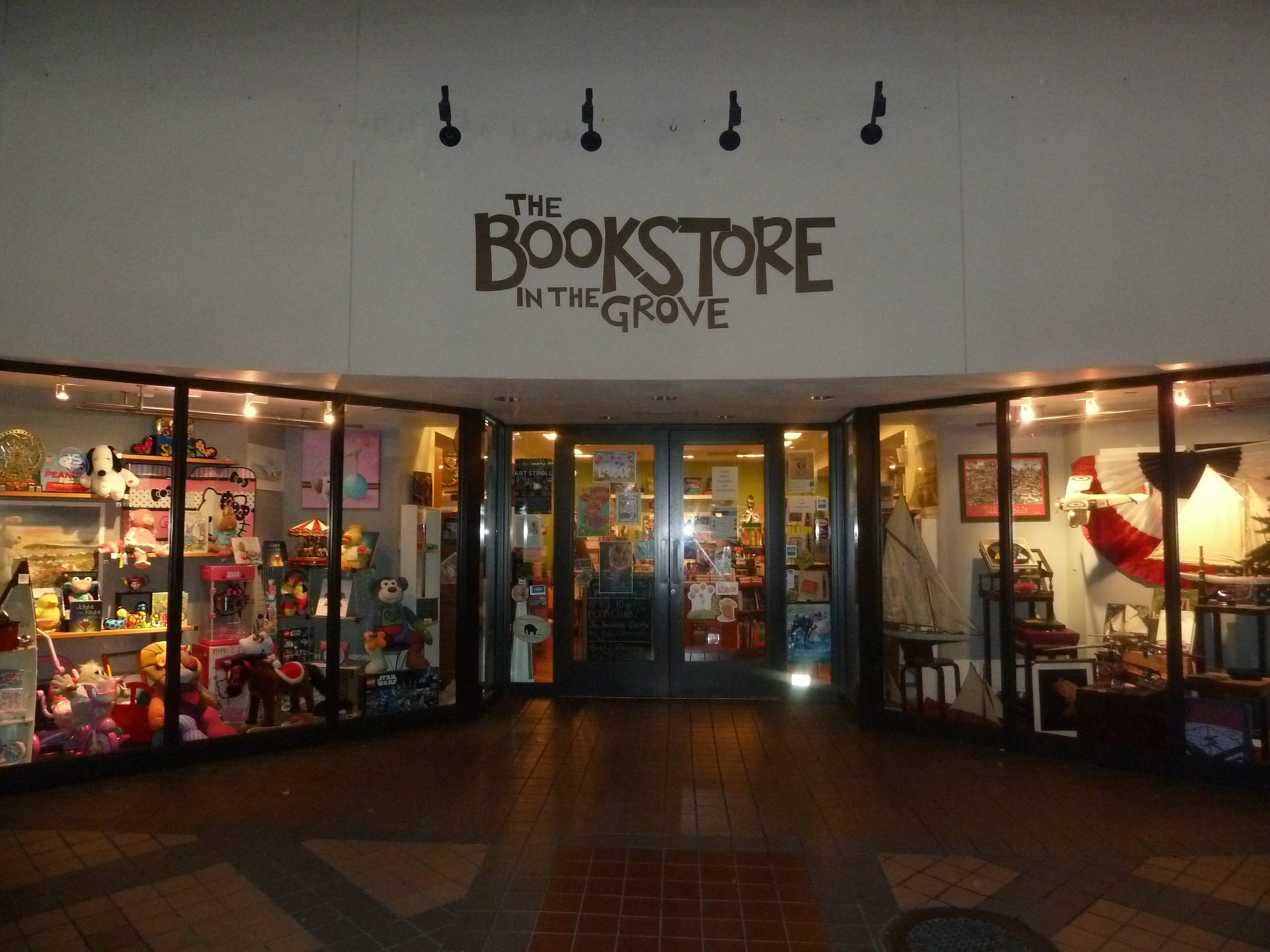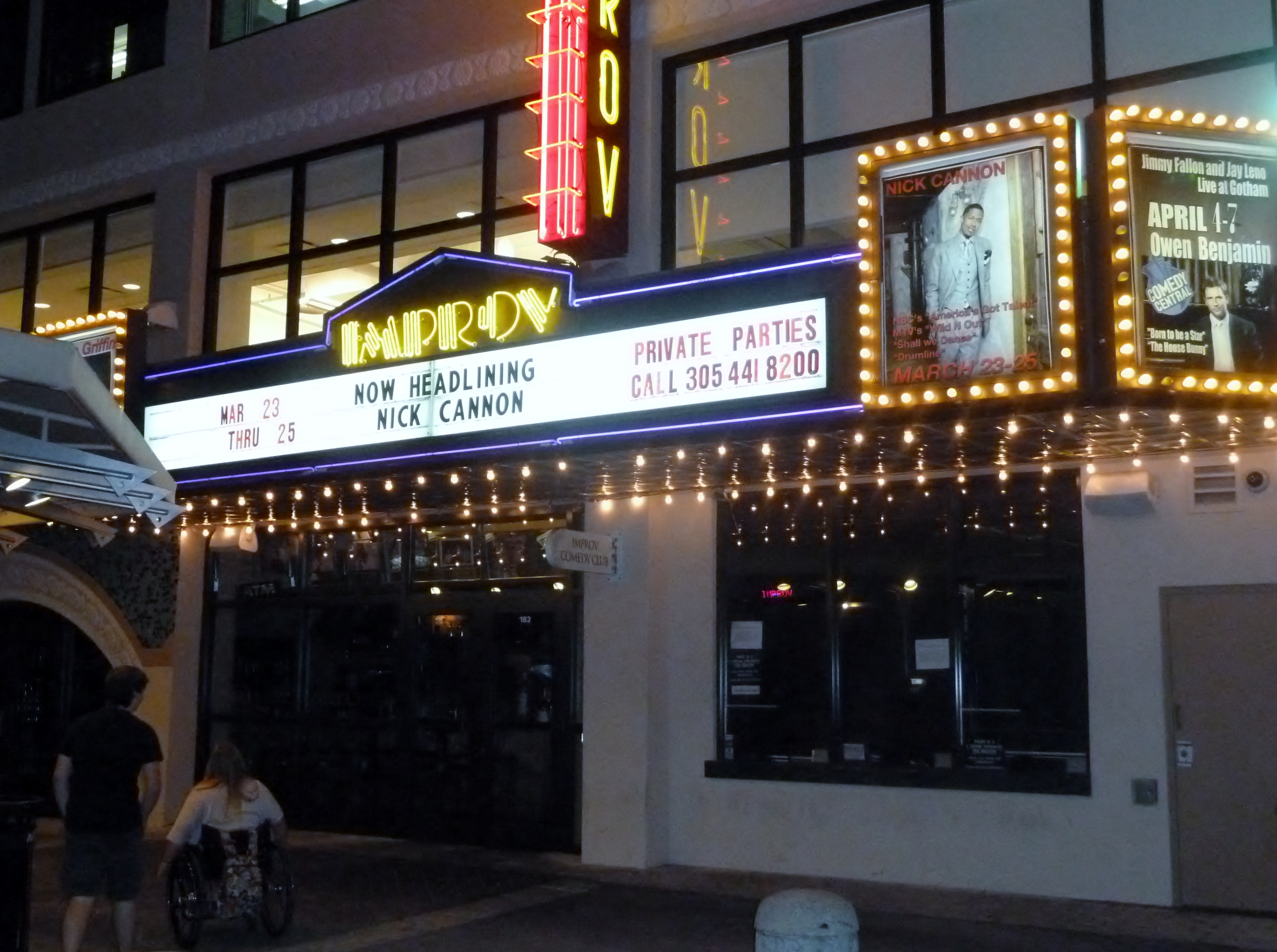 The next morning we left at six am. and drove to the set. It was dark and drizzling but there were people everywhere setting up equipment, talking on radios, carrying cables, and holding umbrellas.
They spotted Arielle and whisked her away to wardrobe. Kai and I took a little trip to Dunkin Donuts because caffeine and chocolate are a must on a misty early morning.
Later, when the rain stopped I ventured out to take pictures.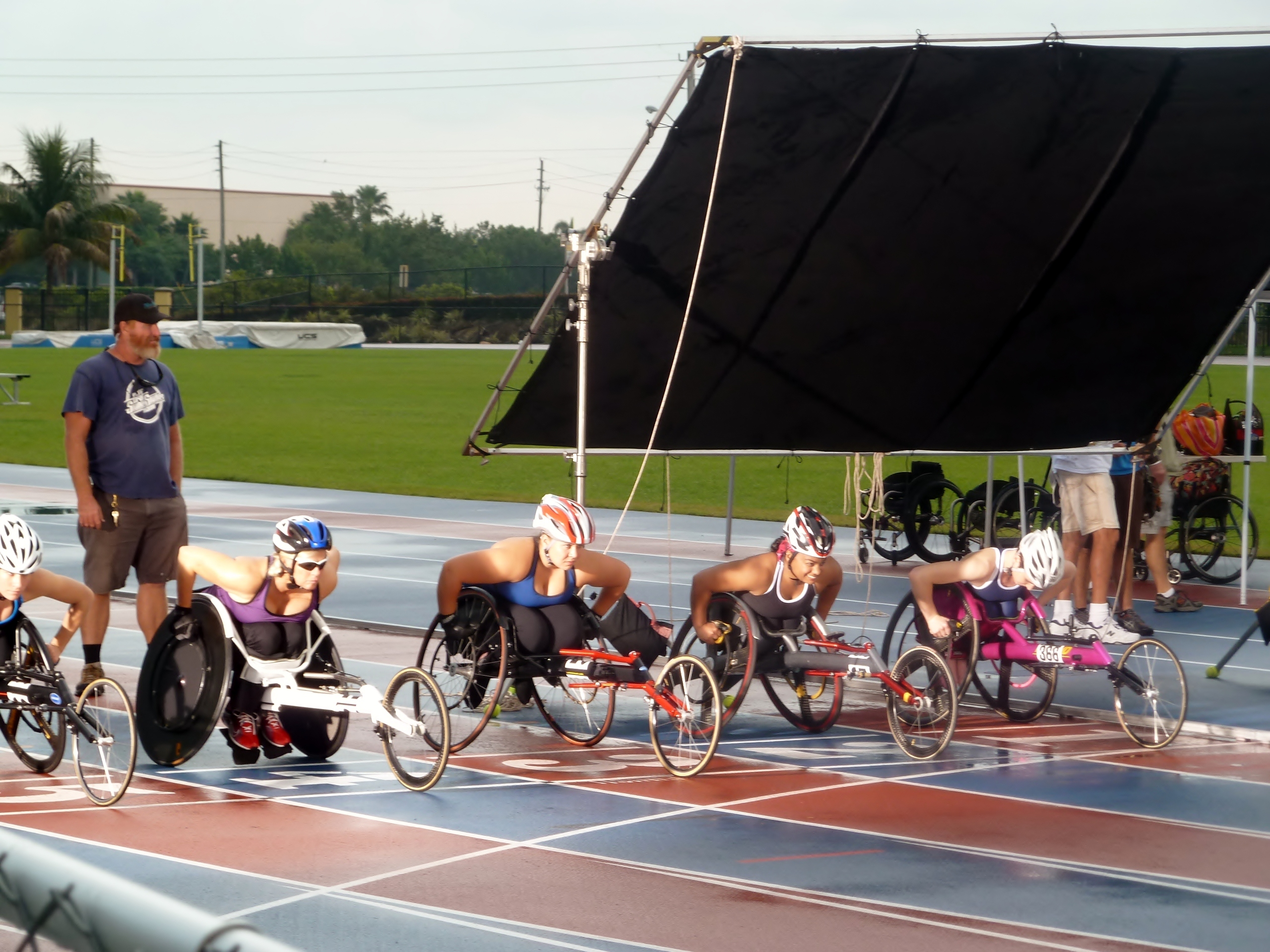 Arielle is in the middle with the blue tank and red and white helmet.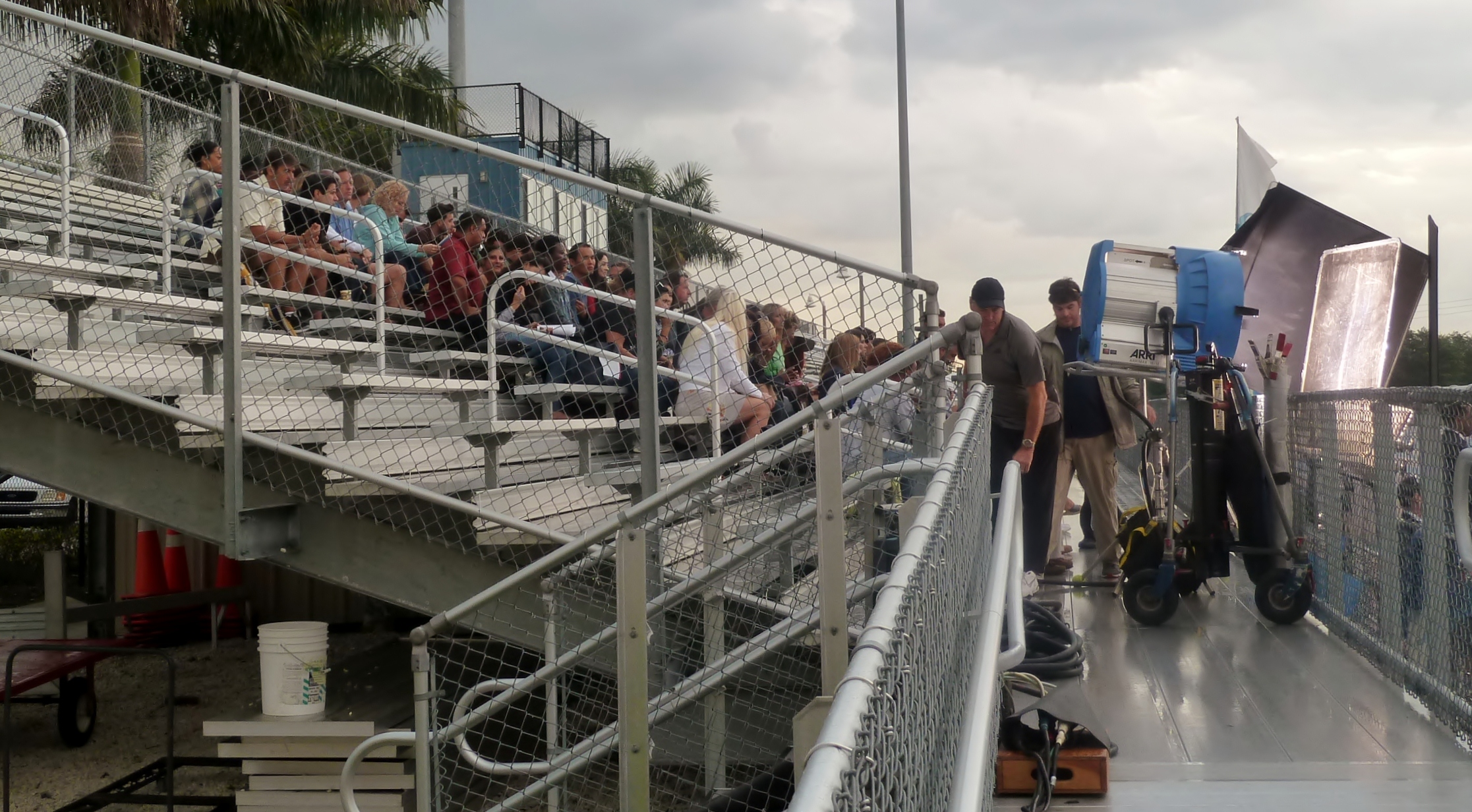 Extras on the set. Who knew you could get paid to sit and cheer. I better call my agent and let her know I'm missing out. Wait, I don't have an agent. Oh.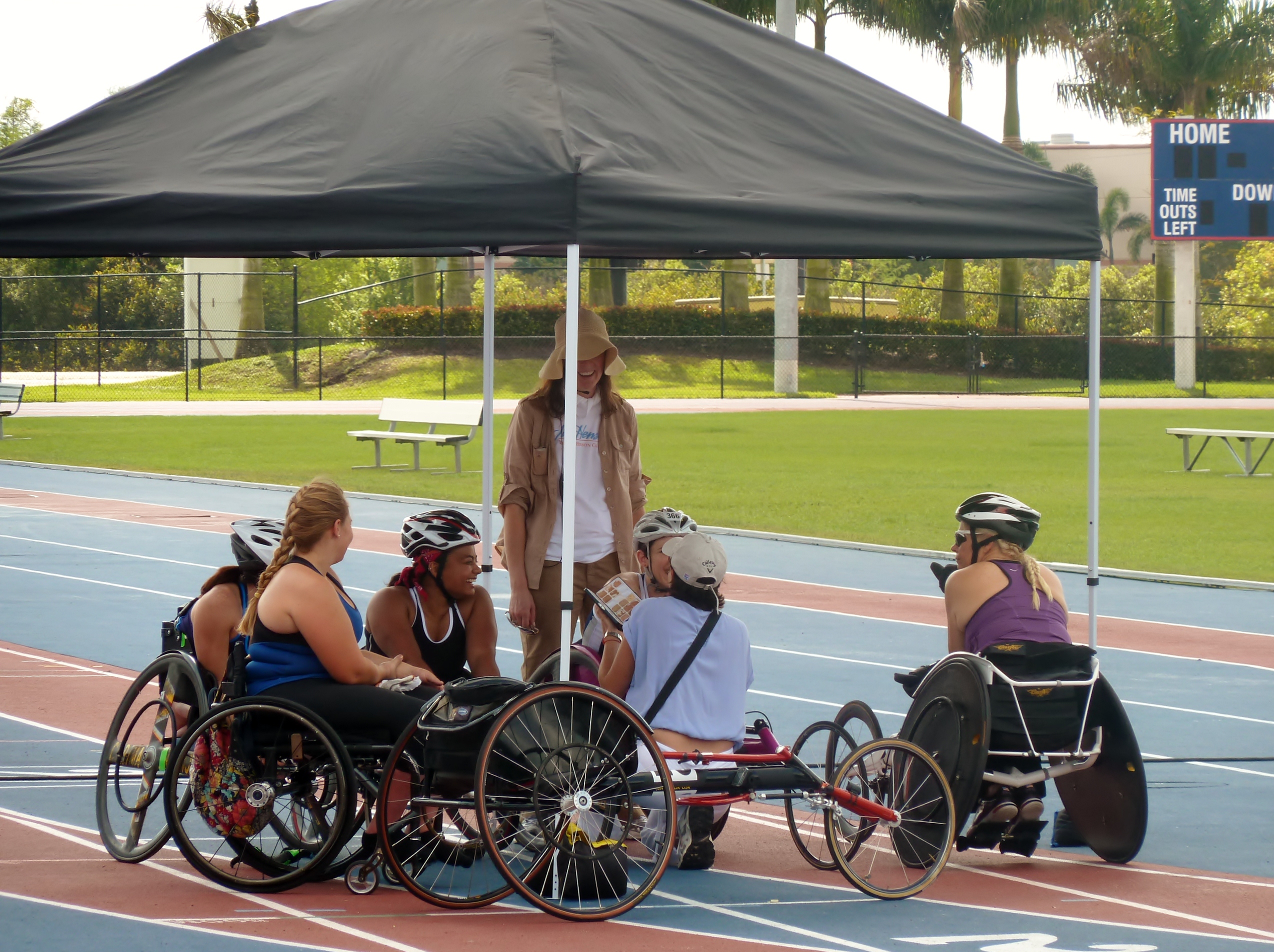 Everyone on the crew was extremely positive and kind especially L. the woman above in the brown hat. She's also the photographer who took the pictures of me, Arielle and Kai.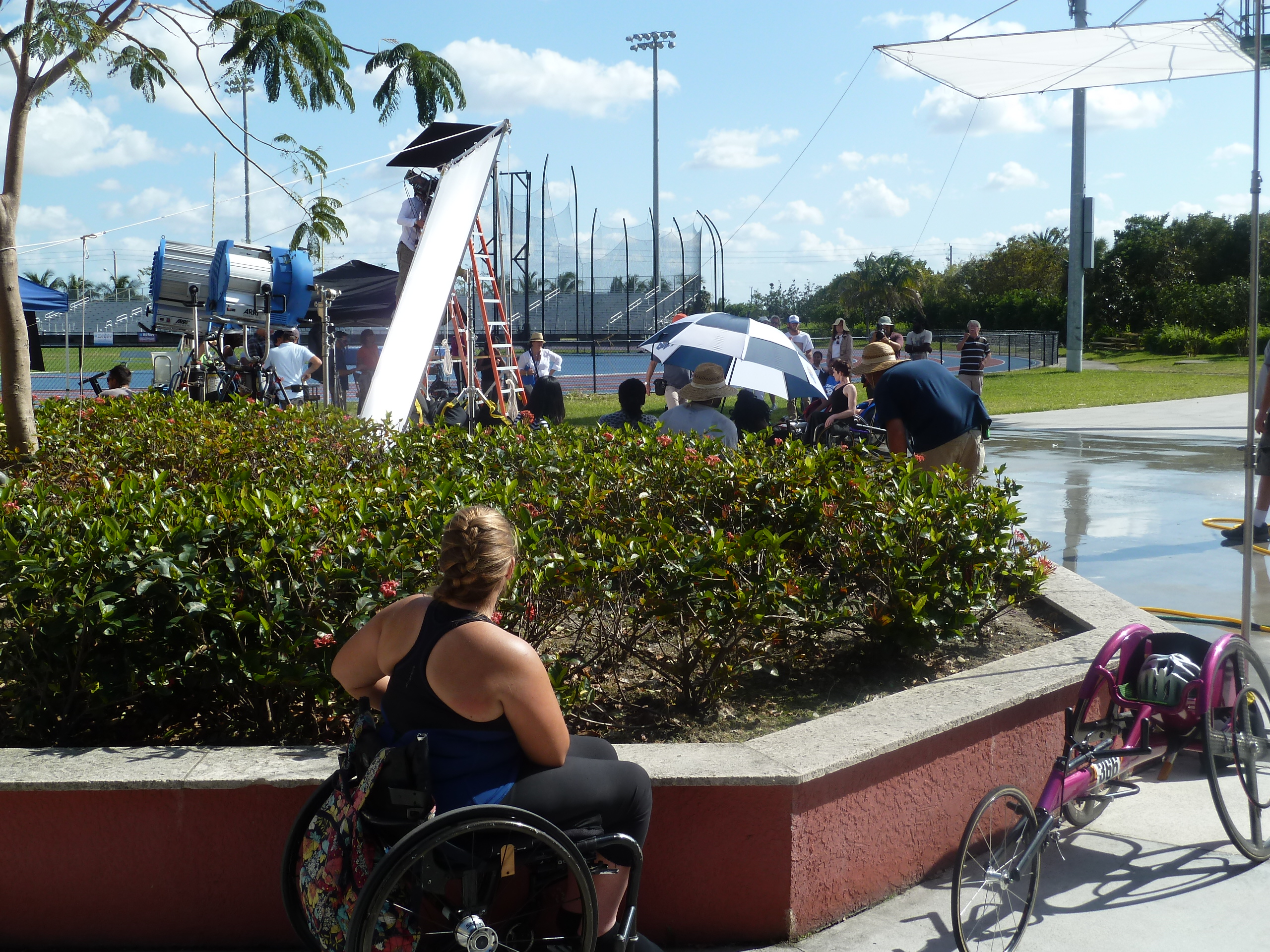 As I said in my Blue Angels post people amaze me with their talents. Arielle, Kai and I had the opportunity to enter the world of film production and witness the teamwork, dedication and long hours that go into making commercials. Everyone from the woman who kept people fed and served delicious shots of Cuban coffee throughout the day, to the directors, crew, make-up artists and wardrobe made us feel as though we were welcomed guests in their home. It was an educational joy-filled adventure for all of us that ended with a dinner at Carrabbas. Because when one kid gets to be in a commercial the other kid gets to choose where we eat.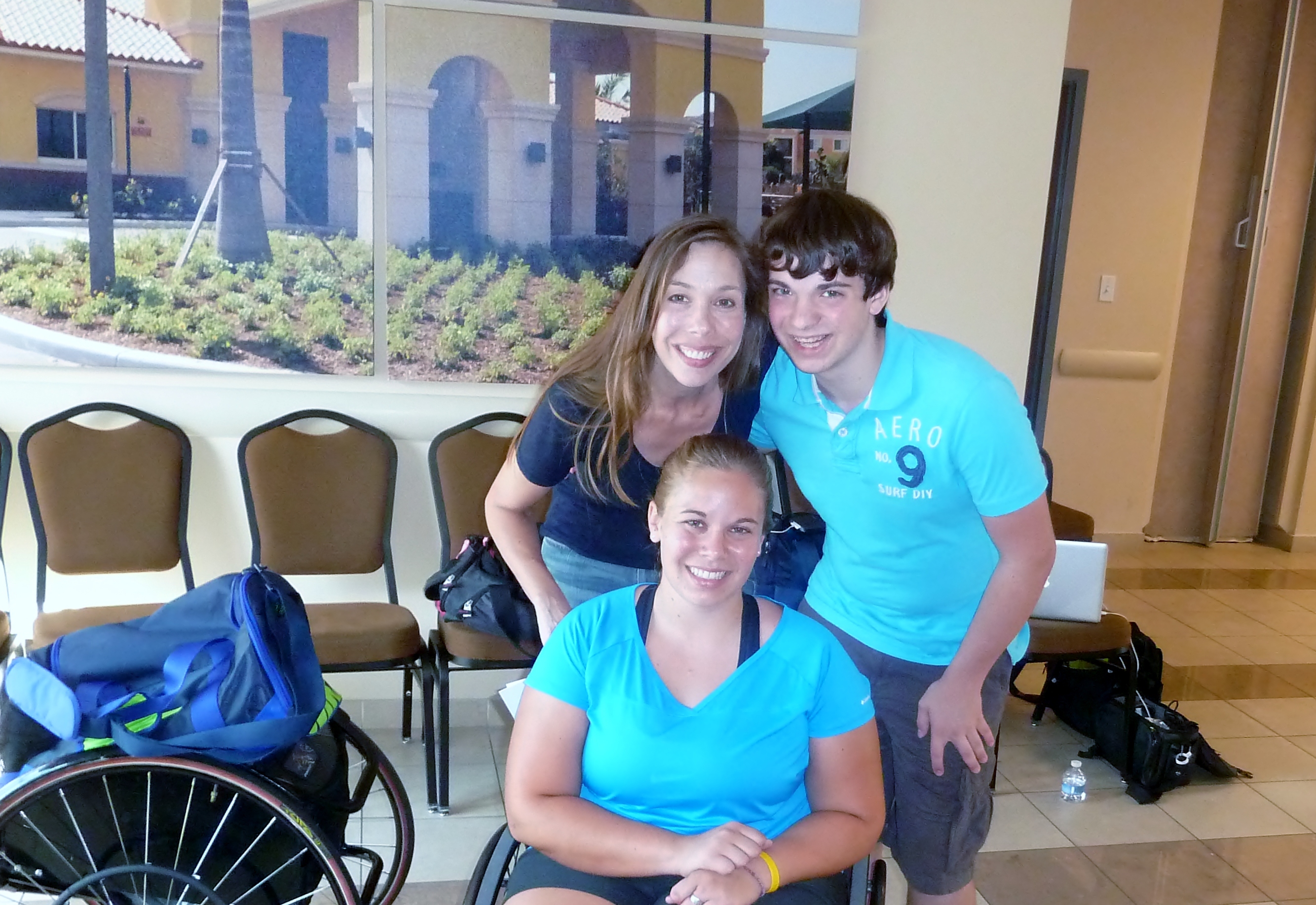 I believe the Citibank commercial will air mid May. If you see it please let me know and look for the cutie in the red and white helmet. That's my girl!
---