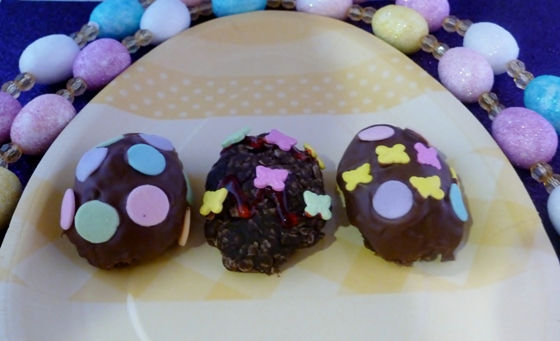 Cute Easter Treat: No Bake-Ums Cookie Nests with Chocolate Eggs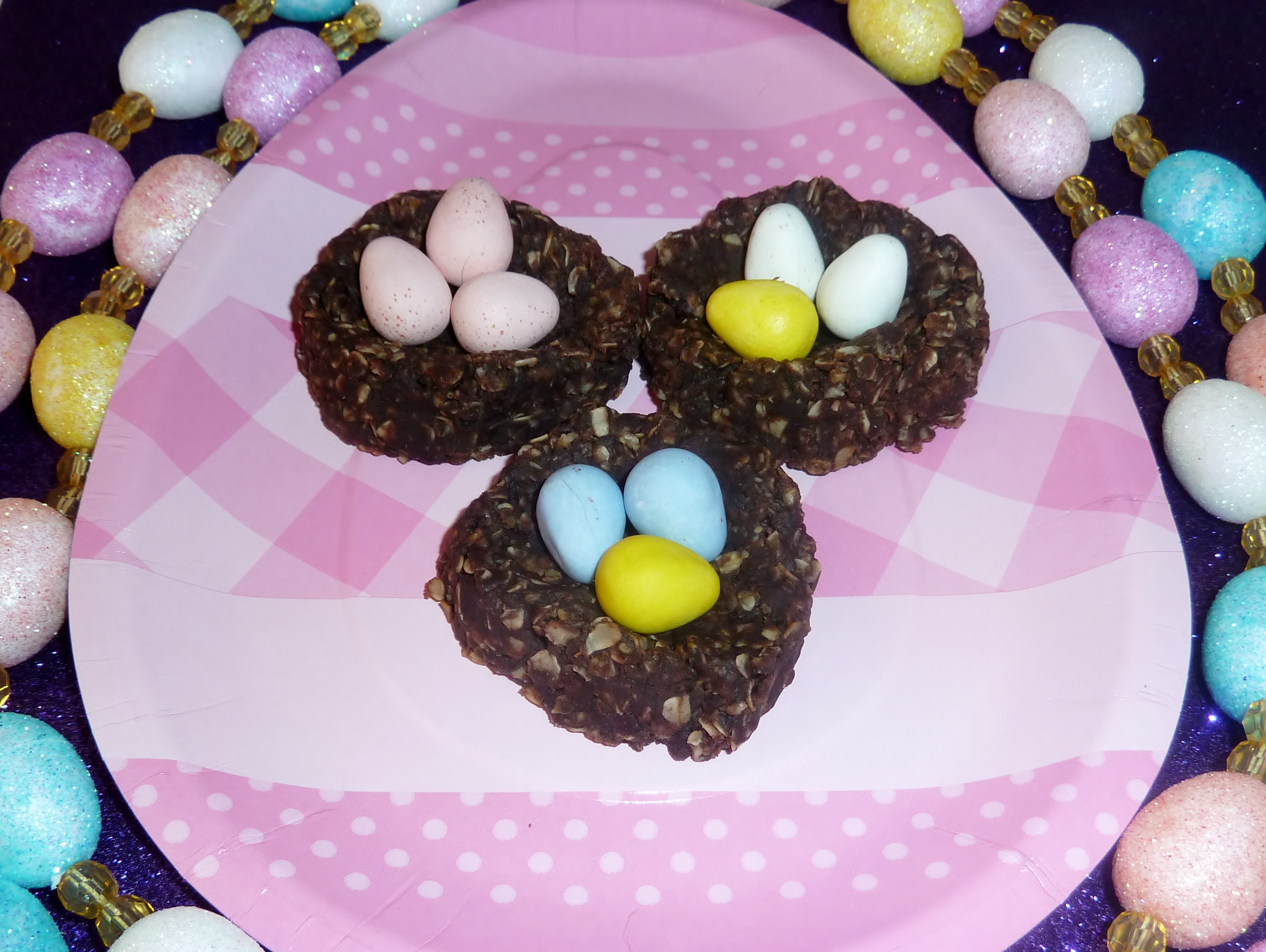 My grandmother's recipe for no bake cookies has been one of my all time favorite recipes. They're so good Kai has learned to make them. They also are great thank you gifts. One of Arielle's teachers always gets excited when she brings him "no bake-ums."
Chocolate and peanut butter are synonymous with Easter goodies. I was going to make chocolate peanut butter eggs but then remembered my favorite cookie. It turns out they're quite malleable and can be shaped into a nest or an egg. I spent the evening experimenting and this is what I came up with.
I already posted the recipe for the cookies … here. Super easy!
When the cookies are done simply make a nest and add Cadbury eggs or jelly beans. The eggs will stick to the nest as the cookie hardens.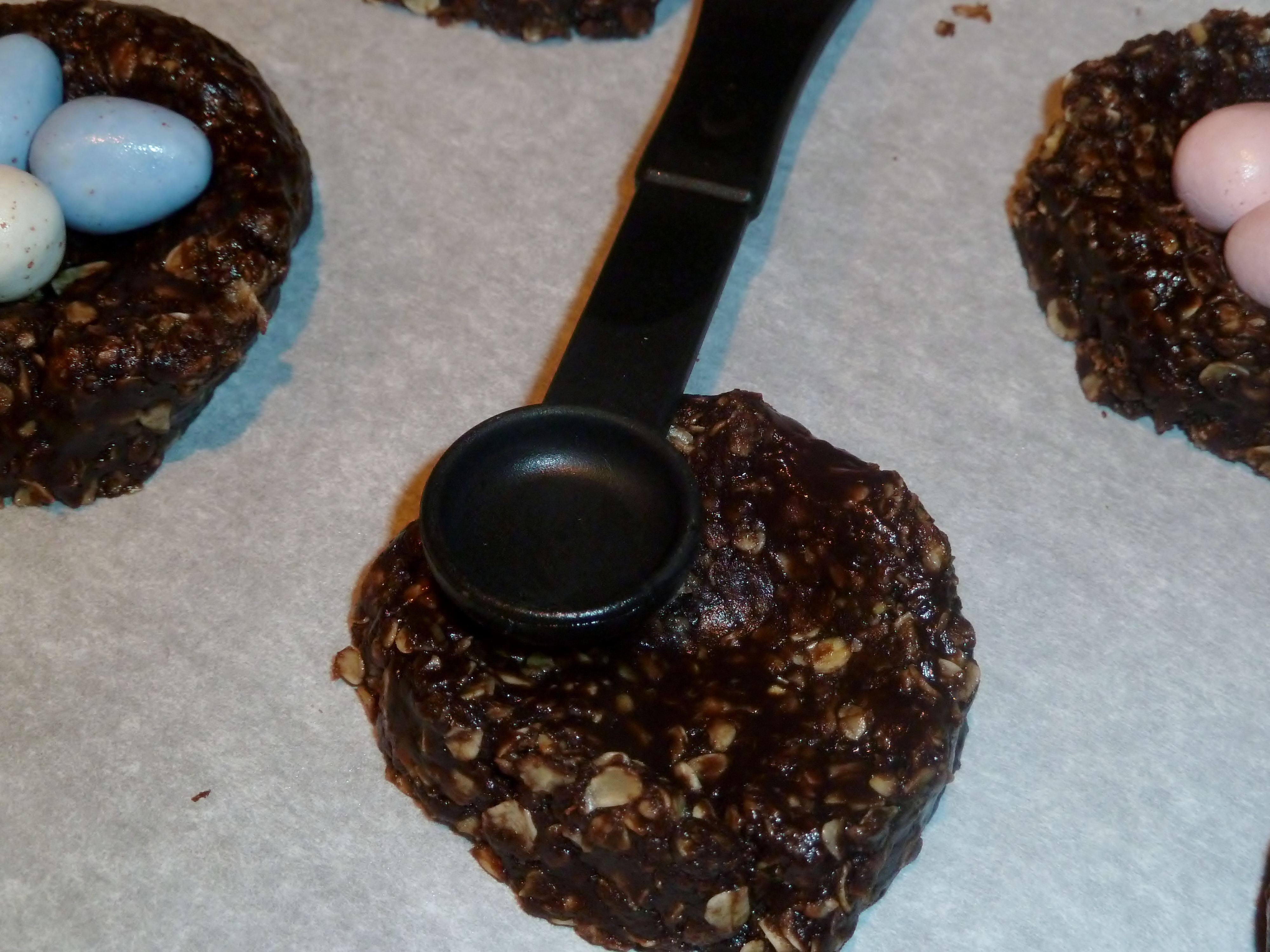 I used a measuring spoon to form the nest.
If you want to make them for a party or a classroom use a cupcake liner. They pop right out.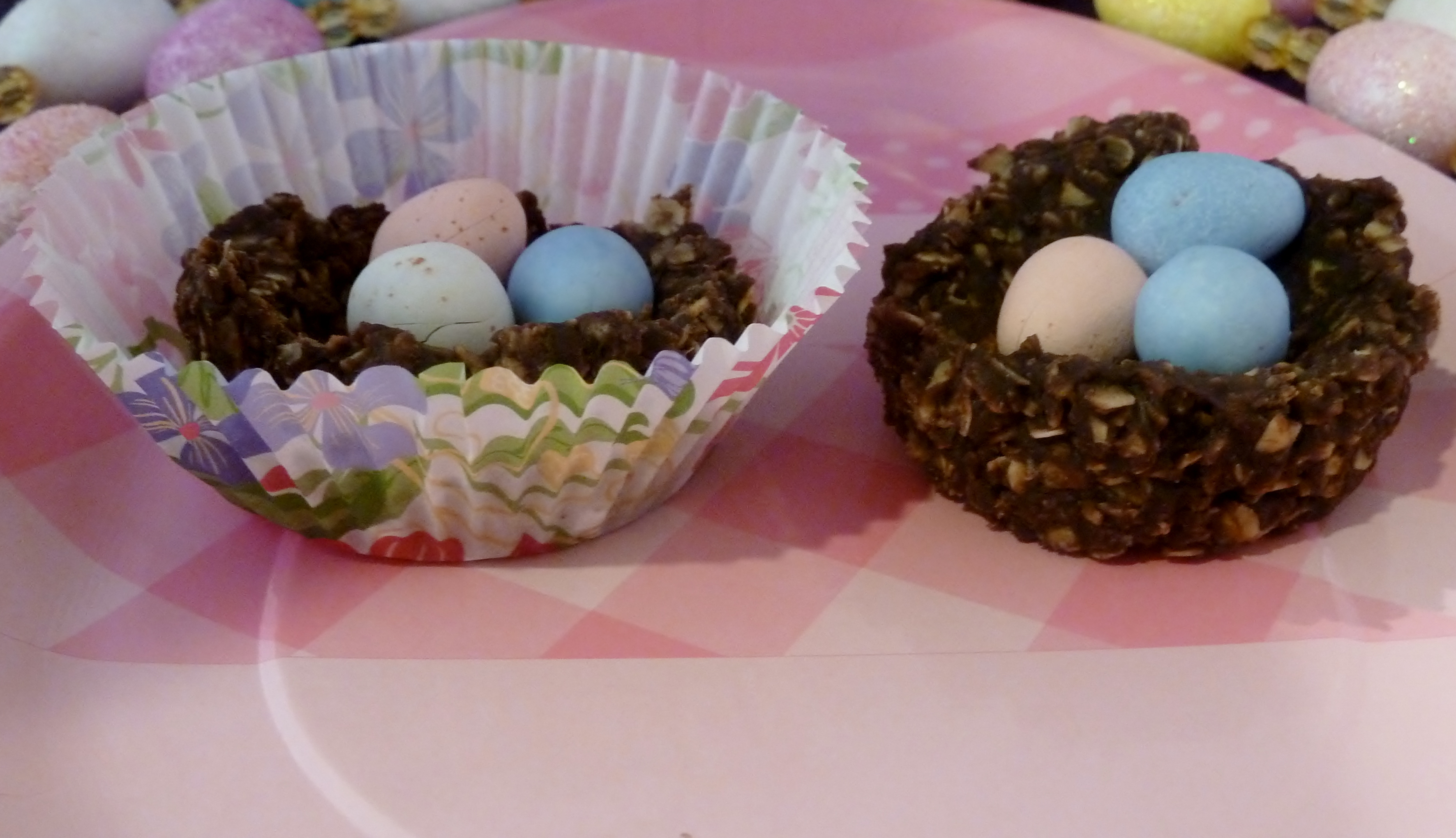 Next, I decorated the cookie eggs. Well, I tried to decorate the cookie eggs. White icing would have worked much better than orange food coloring gel.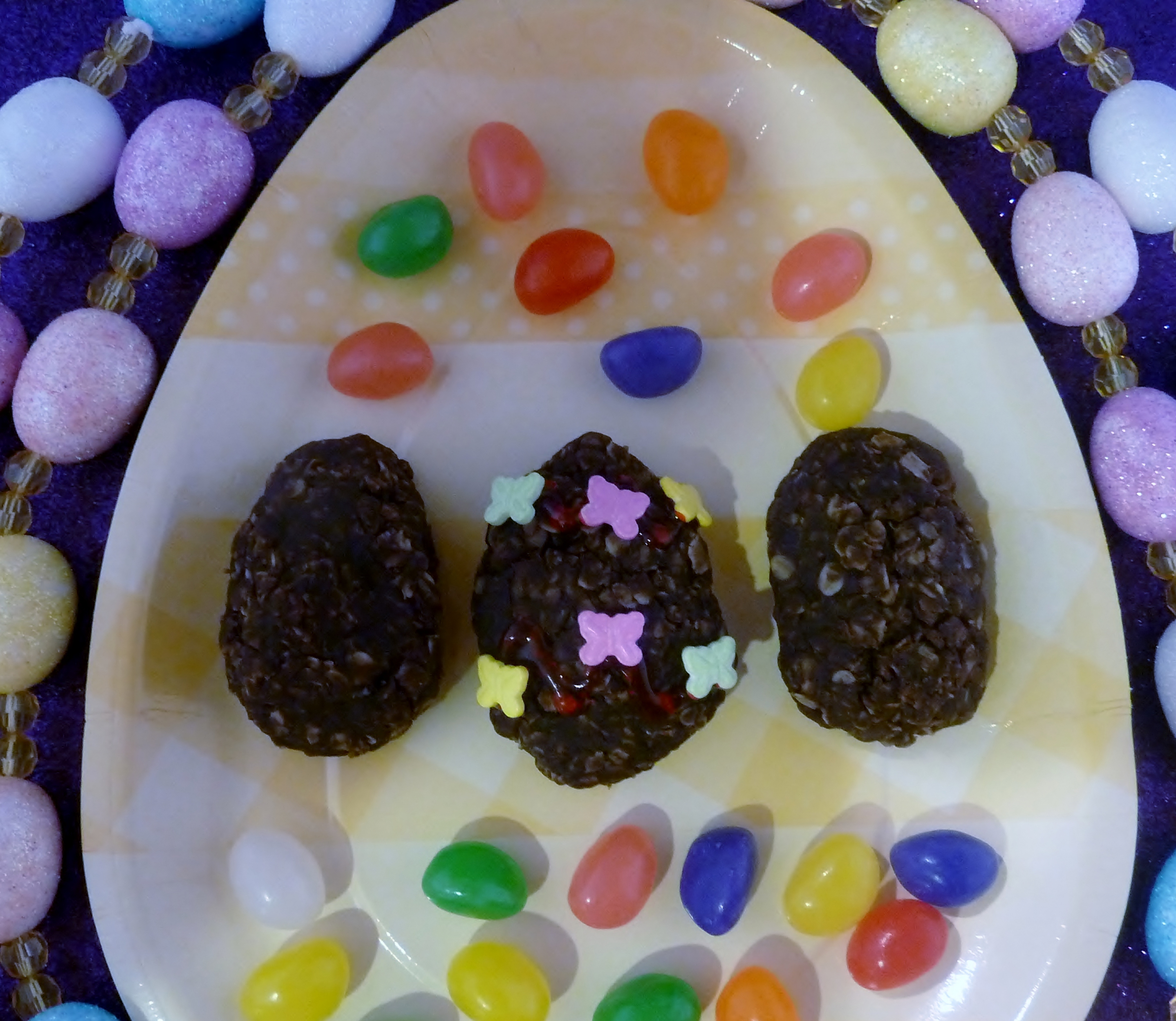 Just as I was about to give up I noticed some extra melted chocolate sitting on my counter. BAZINGA!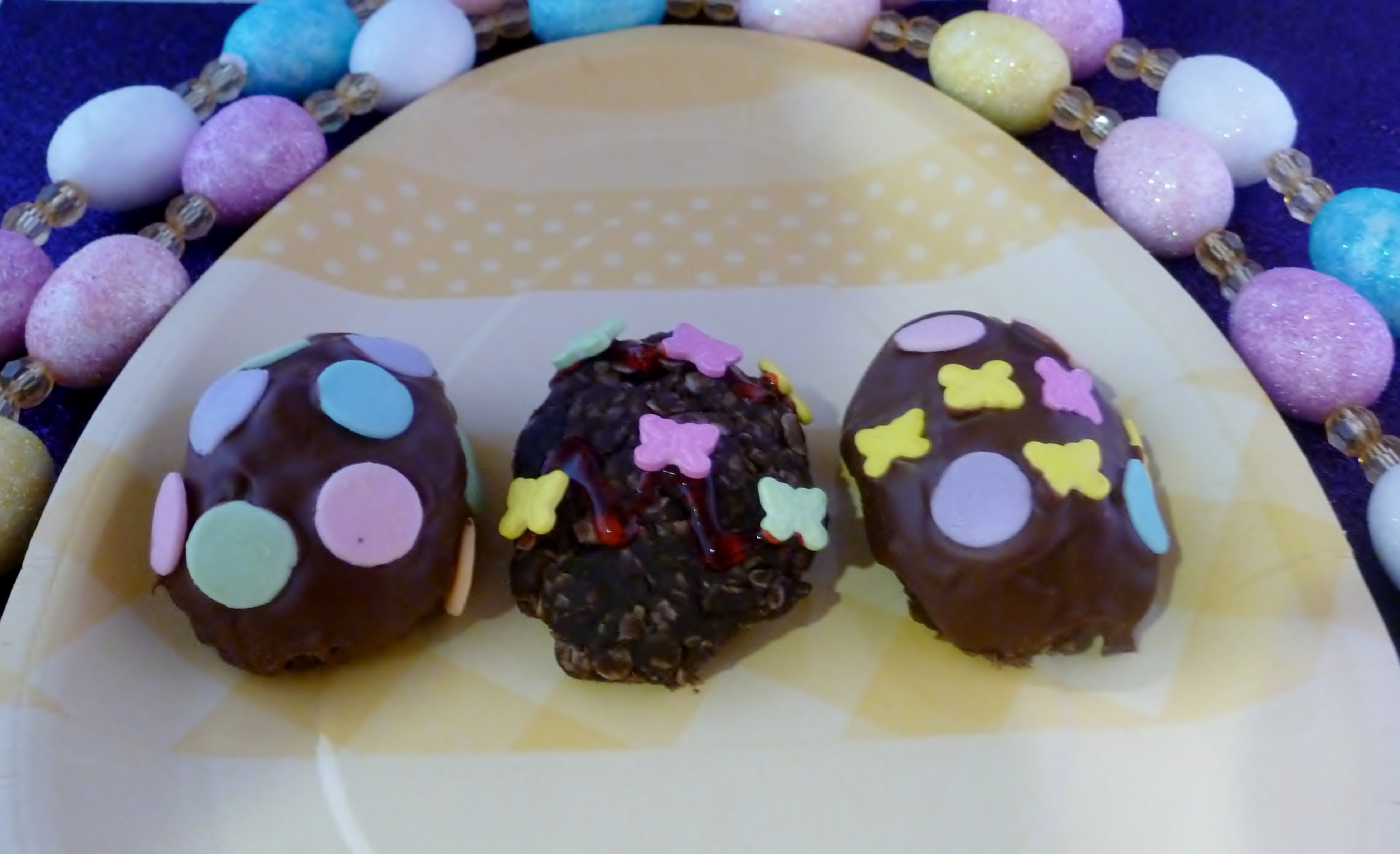 I dipped the no bake-ums or no bake noms in chocolate and added sprinkles.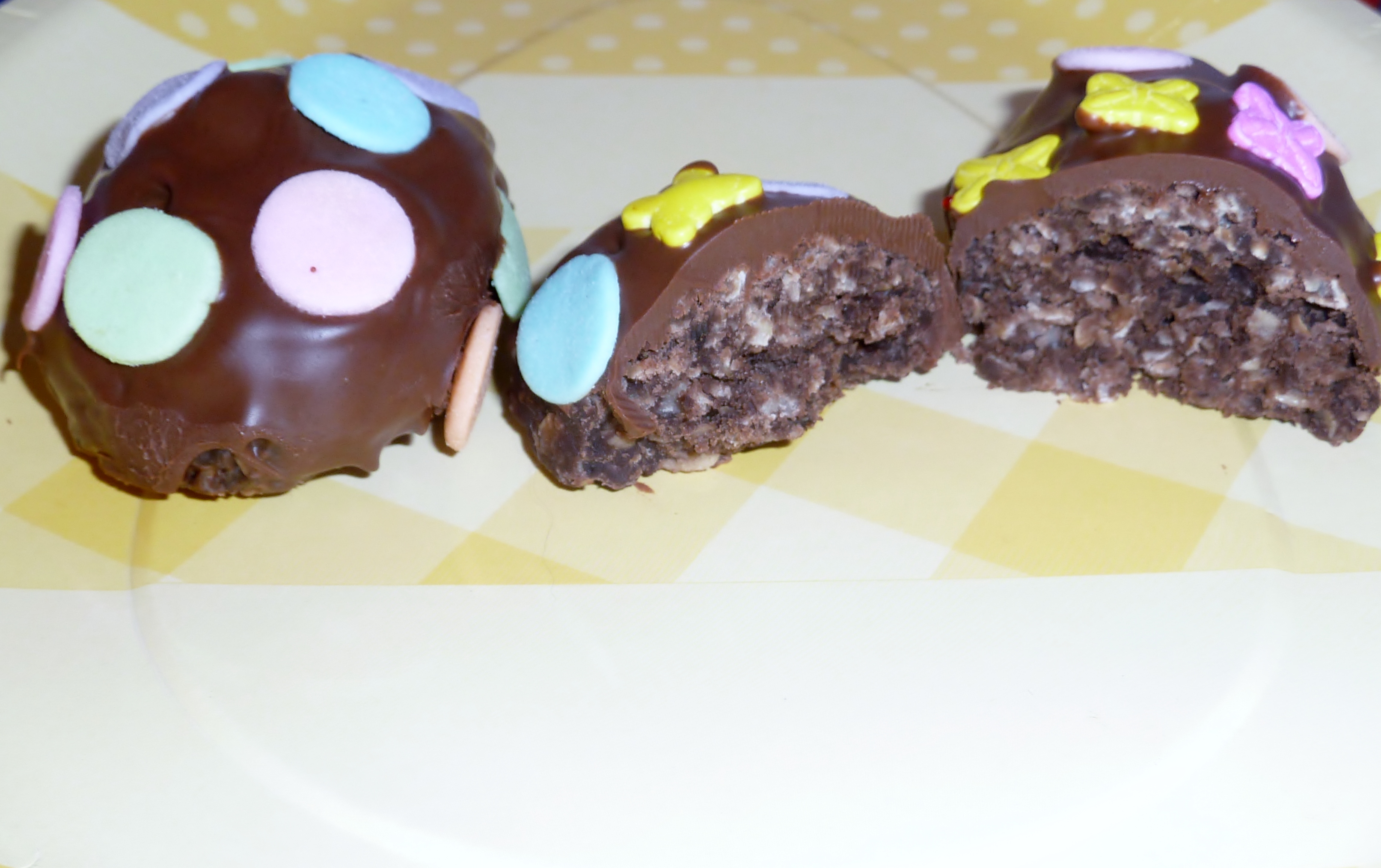 Yummmmmm!
If you're wondering why I had melted chocolate sitting on my counter… that's coming up in my next post.
If you like this recipe please share it with a friend or many friends. It helps my blog grow. Also, I'd love to hear from you. We have readers from all around the world. I can't wait to try a recipe sent to me by someone in Switzerland. Please join us over at Kdrausin's Parenting with a Dash of Inspiration.
---