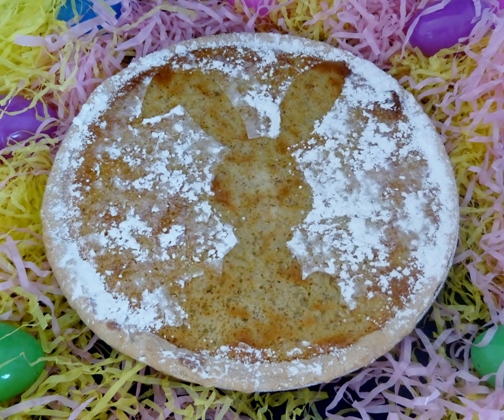 Easter Cake or Osterfladen Mit Reis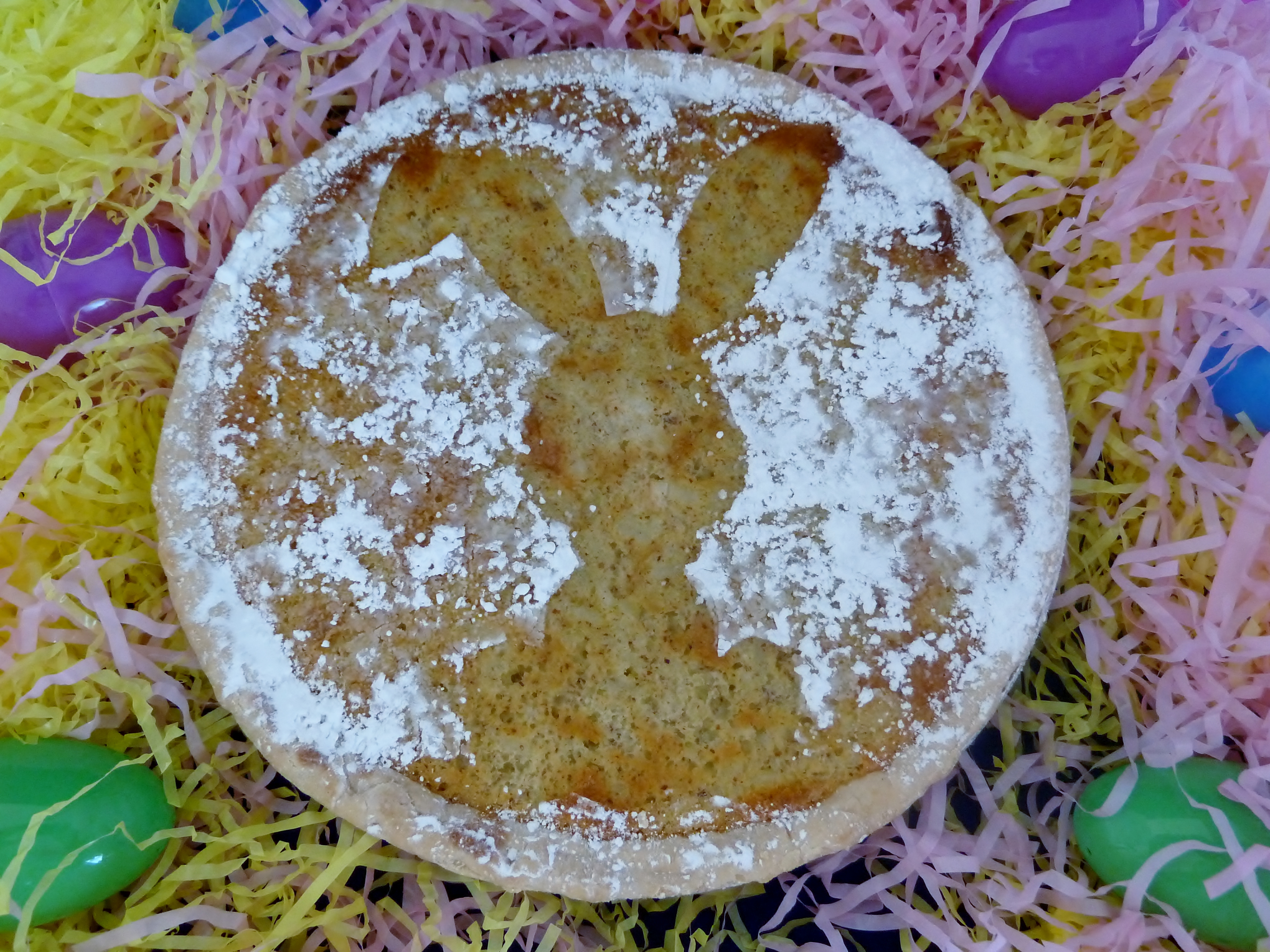 I was sent a recipe from a friend in Switzerland. She said she makes Osterfladen mit Reis every Easter. I learned enough German in high school to understand mit reis meant – with rice. I figured I'd give it a try. And then I asked her what a vanilla bean is. Yeah, I've only ever used vanilla extract. I guess that's what happens when you eat the same foods for years and years.
After waking at five and teaching all day, I found myself standing in the grocery aisle wondering just what type of filo dough to buy and how many ounces were equal to 250 grams of milk. I knew I was in trouble, but I was determined to make the Easter cake from Switzerland. My cell rang. My girlfriend assured me that even if I messed up the recipe my post would be funny because failures are hysterical. She's right. Epic Fail Cake was one of my most popular posts. She said I wouldn't want everyone thinking I was a great baker… that's boring. "Oh yes," I told her, "When people think of great bakers I'm sure they think of me."  Now I knew even if the cake was horrible I could still post pictures and make everyone laugh and feel better about themselves. Authors/bloggers purpose… to entertain. Third and fourth-grade teachers are smiling.
Alas, the only funny thing that happened was my excitement over cooking risotto with milk. I fell in love with the smell and marveled that I had never smelled anything like it before. I took a bite after it was fully cooked and said to Eric, "Wow this is really good! I wonder if many people have tried it?" Eric smiled, "Have you heard of rice pudding?" Hmm. That was the stuff I always declined anytime anyone offered. Turns out it's good. And I wonder where Kai gets it from.
I knew I needed help and despite the tea I downed, a coach to keep me awake and focused. Eric sat at the counter with his laptop and found two similar recipes to the one I was given and a chart to convert the measurements.The two recipes we looked at and combined with this one are Smitten Kitchen and Food Buzz.
Easter Cake or Osterfladen mit Reis

Print recipe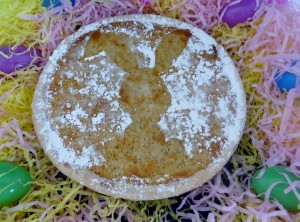 | | |
| --- | --- |
| Serves | 8 |
| Prep time | 15 minutes |
| Cook time | 2 hours |
| Total time | 2 hours, 15 minutes |
| Website | smitten kitchen |
Easter cake or Osterfladen mit Reis
Ingredients
1 Puff Pastry or Pie crust
14 oz Milk
1/2 cup Risotto
1 vanilla bean
1/2 teaspoon lemon juice
3oz ground almonds
3 eggs
1/3 cup butter - room temp.
1/4 cup sugar
Directions
Step 1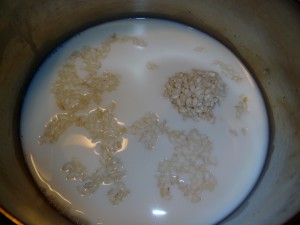 Bring the rice and milk to a boil. Add the seeds from the vanilla pod and let it boil for five minutes. Stir often. Then turn the heat to low and let the rice cook. Keep stirring every few minutes so the rice doesn't stick to the bottom of the pot.
Step 2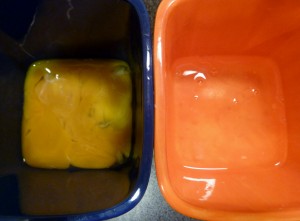 Separate three eggs. Put the yolks in one dish and the whites in another.
Step 3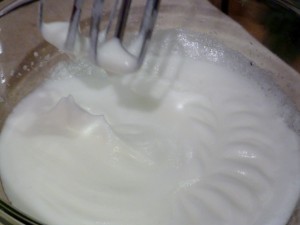 Mix the egg whites until stiff peaks form or until it looks like snow.
Step 4
In a different bowl mix together the sugar, a pinch of salt and the butter.
Step 5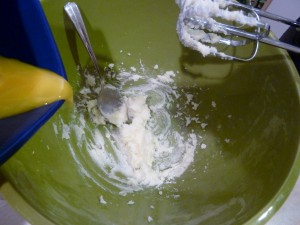 Add one egg yolk at a time to the sugar mixture.
Step 6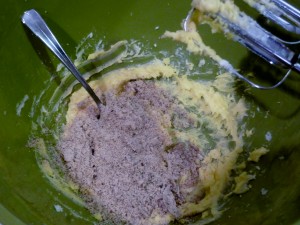 Ground the almonds and add the almonds and lemon juice to the sugar mixture.
Step 7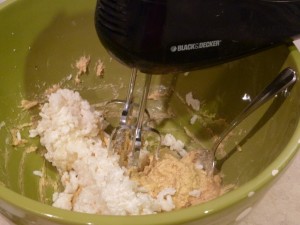 Combine the rice mixture with the sugar mixture. Then fold in the egg whites. (Stiff peaks or snow)
Step 8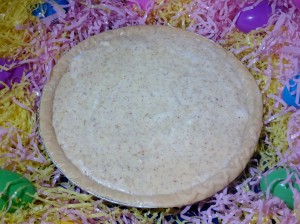 Place the dough mixture in a pie shell and bake at 350 degrees for 45 minutes.
Step 9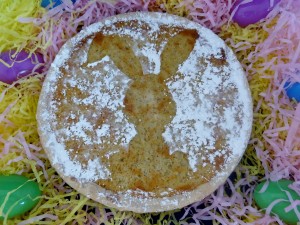 I printed a picture of a bunny onto tag board, cut it out, and then placed it on the top of the Easter Cake after it cooled. Sprinkle or sift powdered sugar over the bunny. Remove the tag board and you're left with a bunny design on your cake.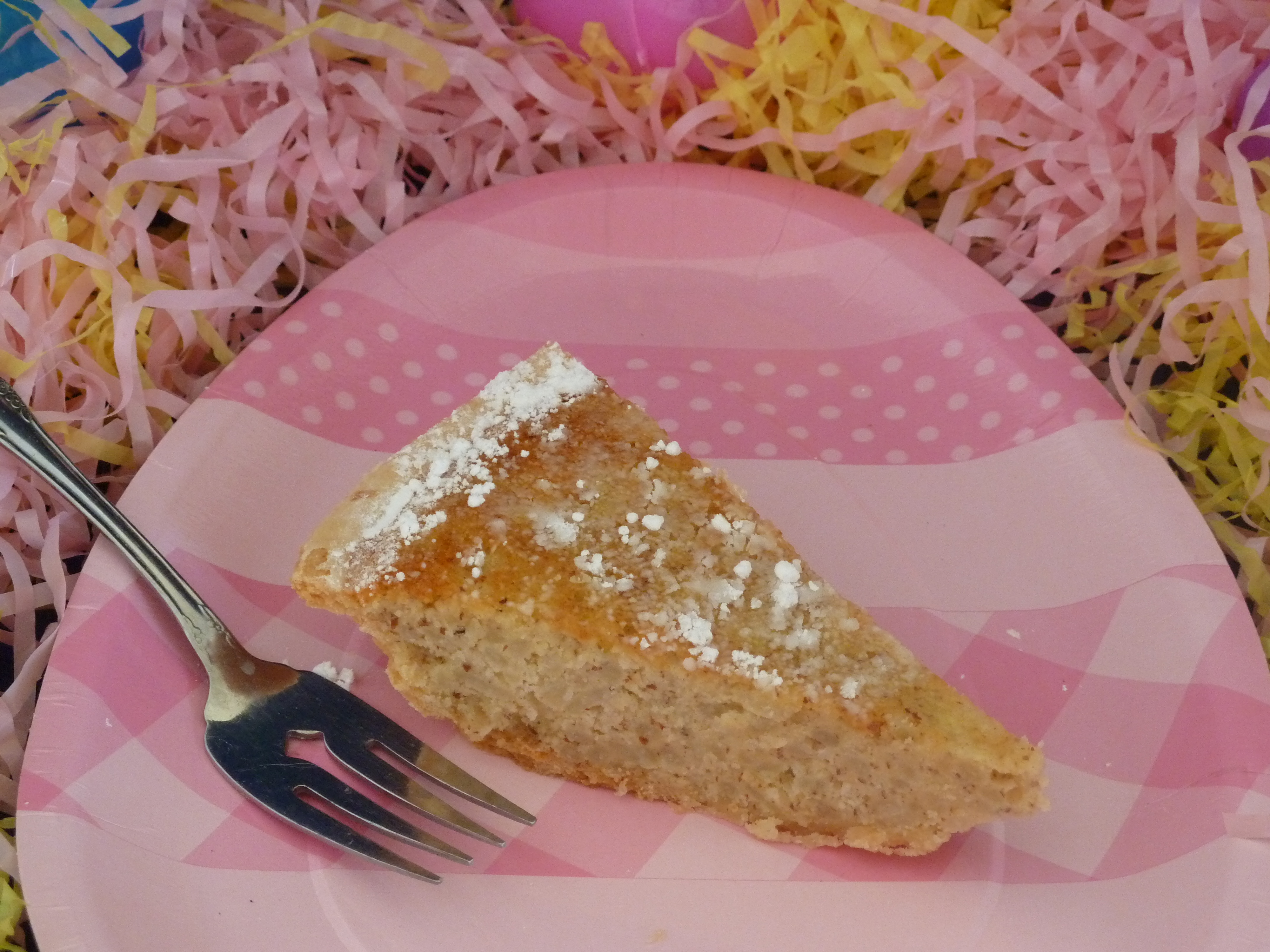 ---