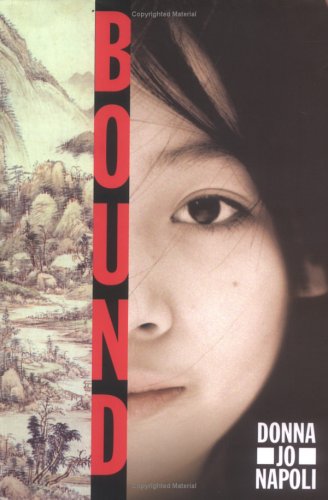 I met her six years ago at a writing conference called Chautauqua.
Conferences scare me. I turn into a silent hermit or a blubbering mess of nerves. It's the combination of being around successful authors and want to be authors. The question asked by the want to be's… "Are you published?" I hate that question with a passion. The meaning behind it is where do you rank in this group of writers? It's a stressful environment for an introvert like me. I'm there to learn from those who have written beautiful books for children. I see these authors as my teachers and conferences for me are my college – my place to listen to those who have a great knowledge of the craft of writing. I am there to learn but too often I leave the conference with a confusing sense of defeat mixed with hope. This causes me to shy away from the conference atmosphere and seek out mentors on my own. I suppose it's that I feel judged not for who I am but for what I have accomplished. Hearing successful people talk about how they became successful, having others critique your work, and then having to repeat over and over that you're not published or where you want to be is a bit like having to constantly admit you've failed. You're not good enough. You're not part of the "in" crowd. And there are published authors, agents and editors I've met who seem a bit insensitive to the want to be's. And then there are those agents, editors and authors with open hearts who clearly are aware or remember what it's like to be one of the want to be published crowd.
One of those kind hearted authors is Donna Jo Napoli. We met at Chautauqua in 2006. I was the hermit who couldn't talk to her because I had just finished her book Bound and I was overwhelmed with awe. I listened to her speeches about writing. I couldn't believe she ever received rejection letters.
When I returned home from the conference I reached out to Donna Jo. I wanted to share her books with my students. I knew that the passion that she sparked in me would trickle down to my third graders. I wanted her to come and talk to them about books and being an author. I went to our school's PTO meeting and asked for funds to have Donna Jo come speak and teach writing. Parents at the meeting laughed at the cost and refused to pay. It hurt me. They were more concerned about how much to spend on a one day celebration then they were about bringing an author in to inspire their children to read.
I didn't give up. I went to my daughter's middle school which is now my son's middle school. I went straight to the principal and this time offered to help with the funds for Donna Jo to come. He was excited to have her.
Donna Jo graciously accepted my invitation to stay at our house. She listened to my children play piano. She talked to me about MYSTIC which back then was only an incomplete first draft. She gave advice on writing and life. I felt an instant connection with someone I hardly knew.
Lessons that Donna Jo taught me during the two days that we were together six years ago have stuck with me. Her humility and compassion are as awe inspiring as her brilliant writing. She could have turned down my offer to stay at our home and
insisted I pay for a hotel. She could have refused to make the extra stop for a quick visit with my students before moving on to my daughter's middle school, she could have considered herself above me because she had many, many books published and I had none. She didn't. She saw the opportunity to lift up and teach a want to be author and to share her love of story with children.
Donna Jo Napoli was a shining star that came into my life for a brief moment and ignited a spark that grows every day.
In this speech, Donna Jo Napoli talks of why she writes books for children about sensitive subjects. It's beautiful. It's true. Bad things happen in this world to children. I see  the results when I visit classrooms. I see it in the dirty unkempt child. I see it in the child who sneaks food. I see it in the middle school student who sits and does nothing
and talks to no one.
Thank goodness for authors like Donna Jo Napoli. They reach out to children through their stories because they care. And they inspire other writers to join them on their journey because they know it takes a community to raise a child.
Here's where you can find more of Donna Jo Napoli's books.
---