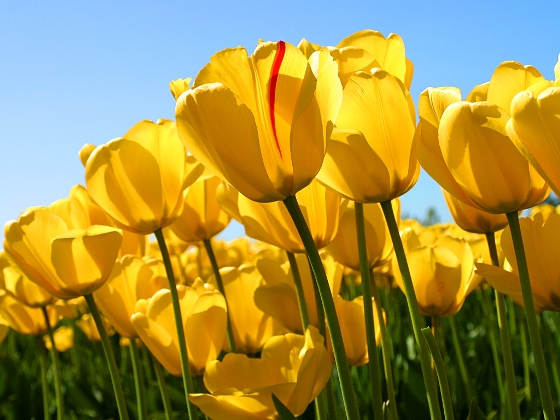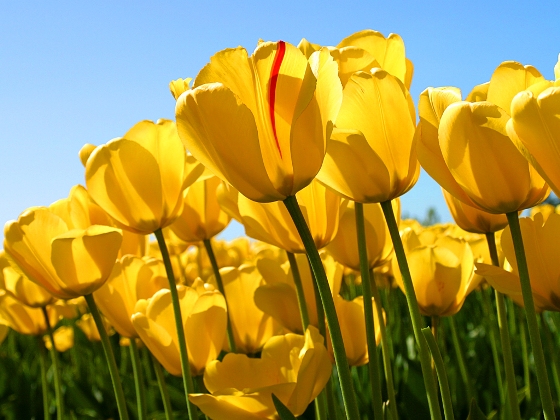 We sat in the waiting room. Me and a red-headed stranger. It was clear from our stiff shoulders and crossed arms that both of us were having trouble relaxing. Yet, we were surrounded by the soft sounds of a flute and the gentle dripping of a waterfall. The room was serene – perfect.
We joked about how we never "do this." It was almost like we were apologizing to each other for the fact that we were sitting at a spa waiting to be pampered. My name was called and in I went for my second facial ever in my life. Eric had bought me the gift certificate last May and it sat on my dresser for 11 months.
I took one look at the aesthetician's skin and smiled. She was twenty years my senior and her skin literally glowed. Okay, maybe this was a good idea. I really should take care of my skin. I am getting… older.Then she mentioned something about blading. I knew it had nothing to do with roller and everything to do with razor. What?
I listened to the calm music and closed my eyes. Relax, relax, relax, I repeated it over and over in my head. The kind woman asked me about my children and I found myself talking about how Arielle's going to leave for college in four short months. I could feel tears welling in my eyes. Oh great, now I was going to start crying in front of a stranger. She'd think I was totally mental. I blamed the spa. The calming atmosphere was forcing me to feel. something I only do when I'm alone in my writing room. Damn. Relax, relax, relax.
The blade came out and next thing I knew I was learning about blackheads and why I get a returning pimple in the same spot every month. Who knew? We said our good byes. Me and the blackhead. I was caught somewhere between wanting to know everything that was going to happen in this facial process and why and feeling as though I really should just let all the tension go and enjoy.
Then as she began to massage my neck and shoulders I had to stop myself from giggling and repeat my mantra relax, relax, relax. If my friends could see me now. For years we have had this long-standing joke of how Krista (me) doesn't like to be touched. Our good friend M. has a tradition of buying us ladies (he's part of our mom's group) gift certificates for a massage every birthday. All except me. He gives me a gift certificate to Home Depot to buy plants because he's seen the fear in my eyes at the thought of having a complete stranger rub my shoulders. I've always been a fan of the bubble. This is my space and this is your space. Massages violate the bubble rule.
I left feeling refreshed and glad I finally used my gift certificate. I wondered why it took me so long and why I felt awkward with the thought of pampering myself. Don't I deserve it? I suppose it has something to do with being a mom and feeling as though every last dime should go towards the betterment of my children. Although taking care of myself is a great example for them. There's nothing wrong with feeling healthy and beautiful.
---