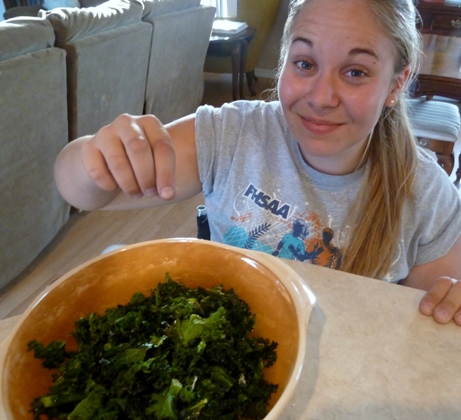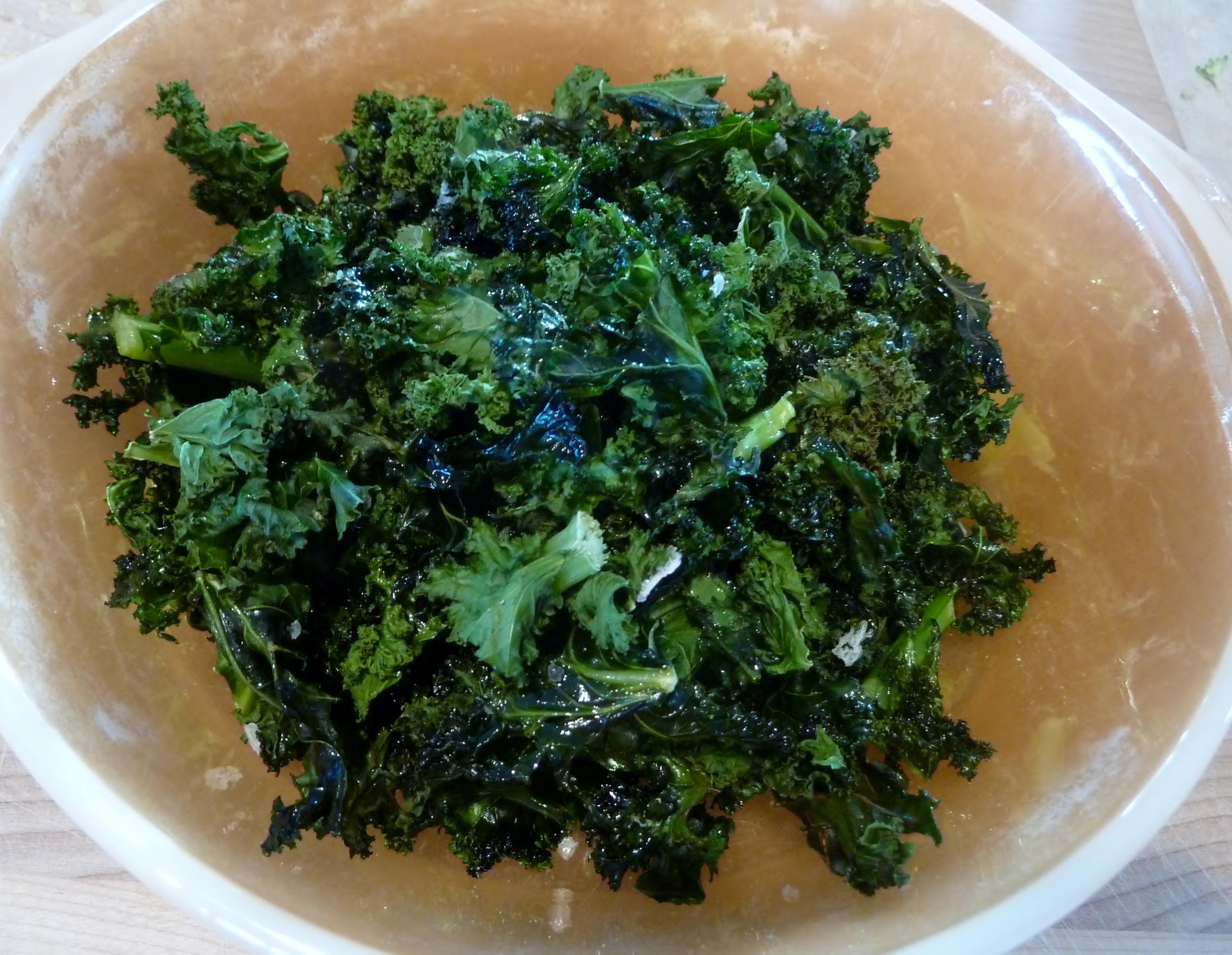 Potato chips are awesome. A crunchy Cape Cod chip, onion dip, a chick flick and I'm smiling.
I was hesitant when I first saw these kale chips. Kale was the dark leafy lettuce looking stuff I never touched at the grocery store. I remembered reading how much parrots love to eat it. Kale chips? I wasn't so sure. Then I took a bite. Yum!
If you want to cut calories and still crave a crunch – try kale chips.
Turn your oven to 275 degrees. If your oven is twelve years old then you'll have to turn it to 300-ish degrees and cross your fingers. Welcome to my world.
Spread the kale on a baking sheet and drizzle olive oil on top.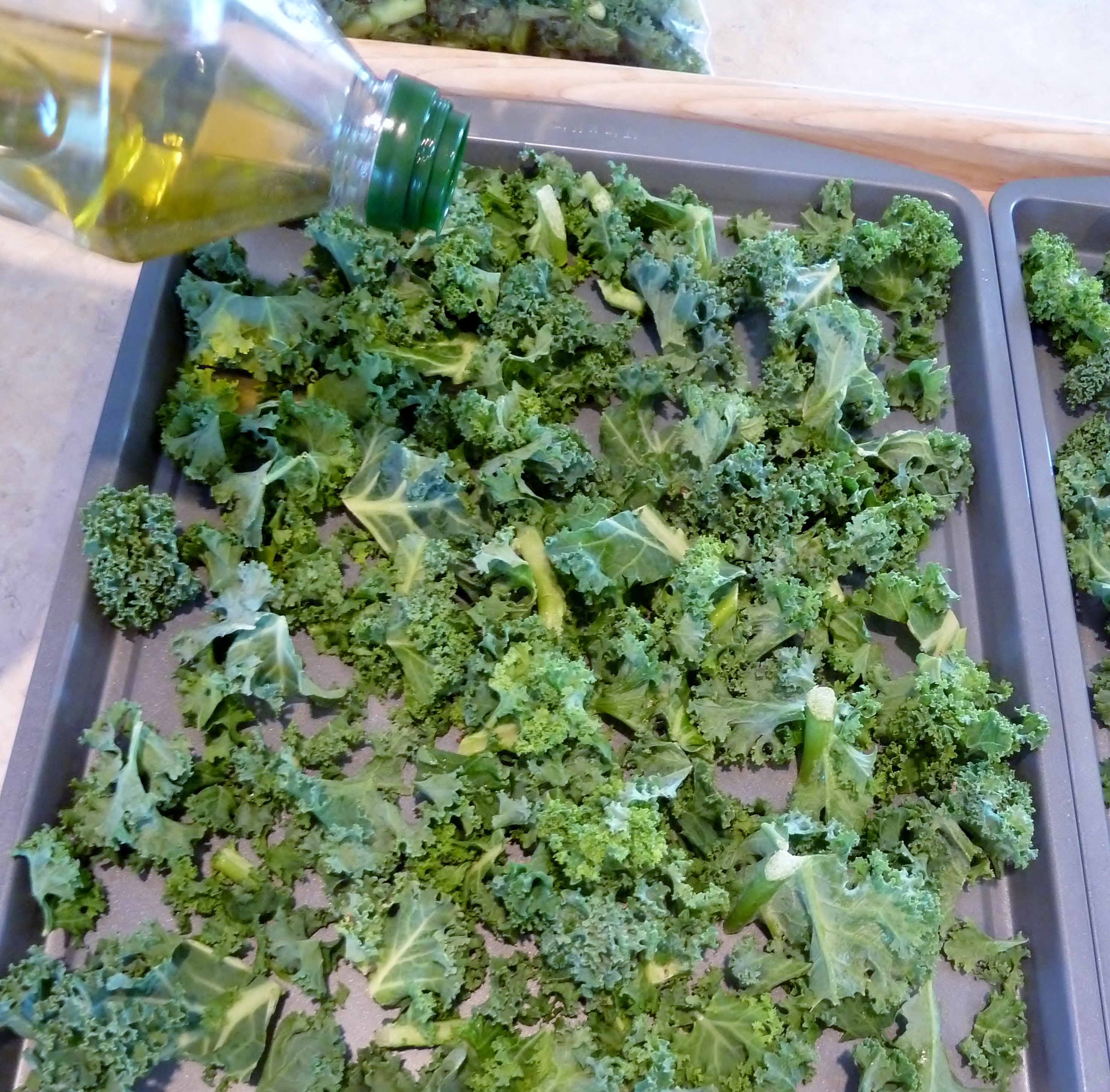 Next, sprinkle with sea salt and pop it in the oven for 20-25 minutes. When it looks dark and crispy it's done.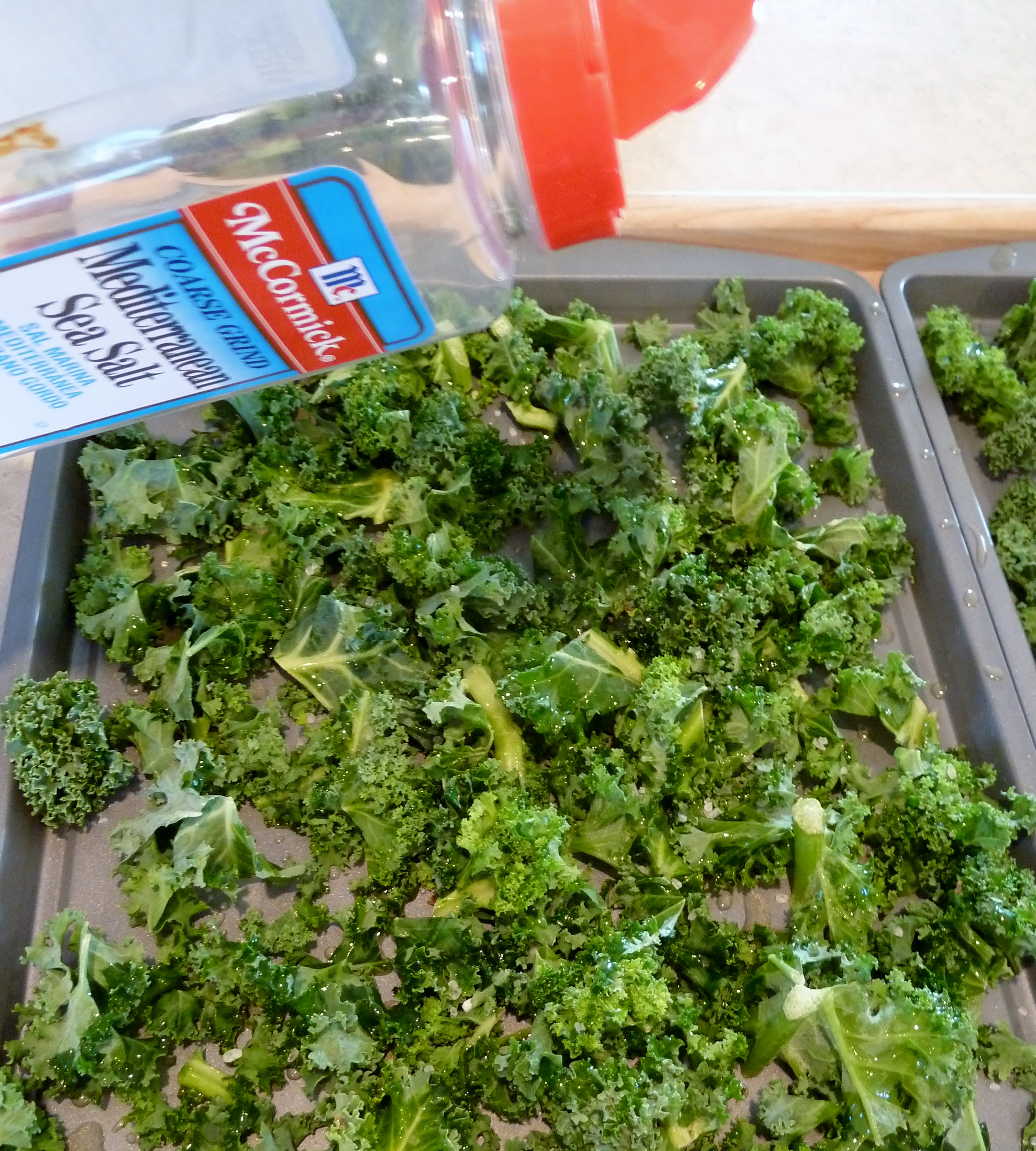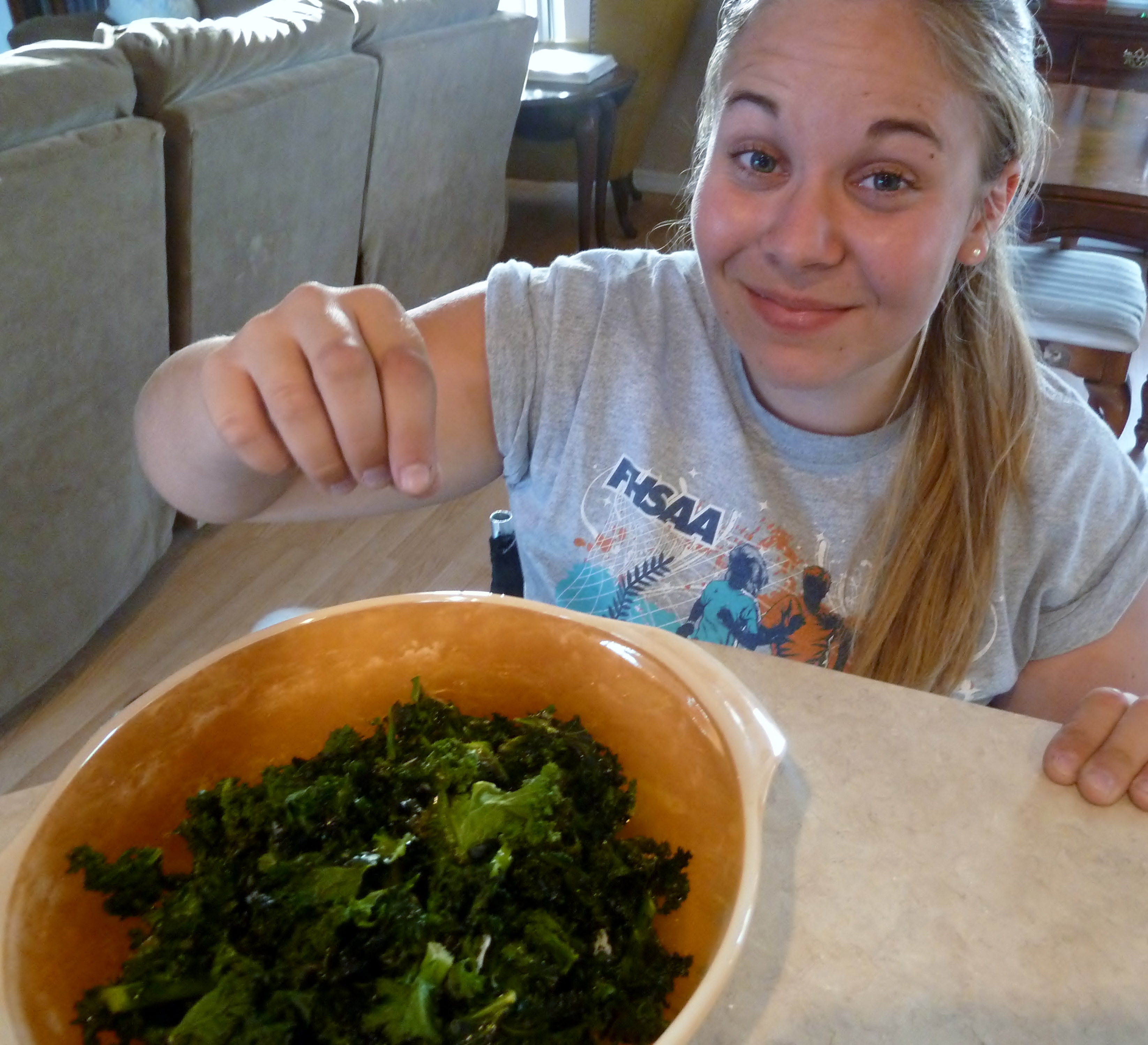 "Mom, do you really have to take my picture?"
"Yes, it's for the blog… please."
"I look gross. I just finished track practice."
"You're beautiful… please."
"Fine."
Did I mention how much I love my kids?
Kale chips it's what's for dinner after track practice or while watching The Notebook.
---