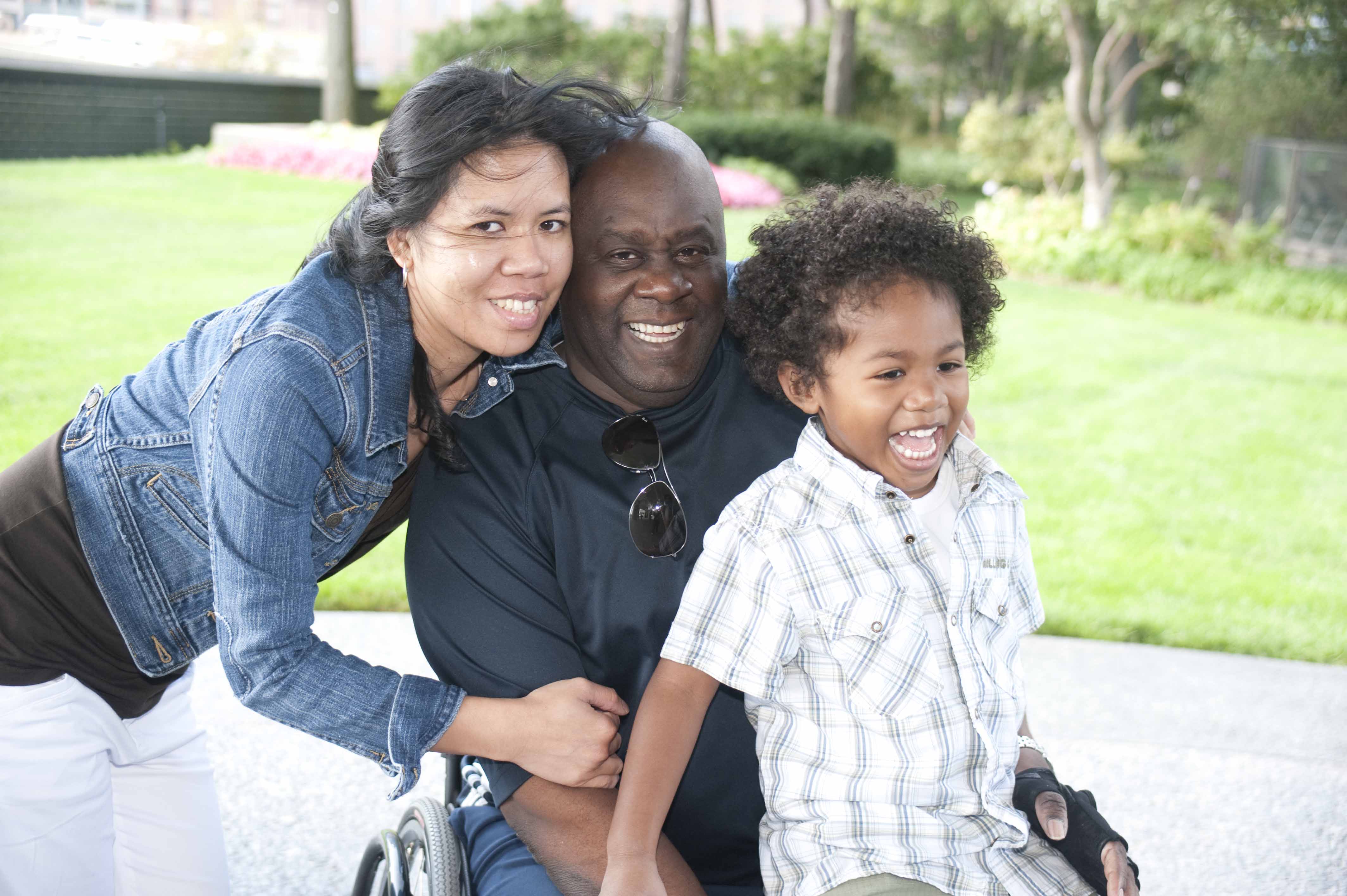 I'd like to introduce Ms. Anne Hambleton and a brilliant new website called FacingDisability.com. I remember right after Arielle's accident I felt completely lost. I didn't know what a spinal cord injury was or how it was going to affect our lives. A resource like this would have been extremely helpful eight years ago. Please add this post to your favorites or share it on Facebook. The more people that know help is out there – the better. – KD Rausin

A spinal cord injury affects the entire family.  It can seem like no one understands their new situation and the path of recovery that lies ahead. That's why the Hill Foundation of Chicago created FacingDisability.com, a website designed to connect families facing spinal cord injuries (SCI) with others who have been there before them.
The website has over 1,000 videos drawn from interviews of people with SCI, their families, caregivers and experts.  People with spinal cord injuries, their parents, spouses, siblings, children and friends were asked the same 48 spinalcord injury questions, on topics such as, "First Days after SCI" "SCI Rehabilitation" and, "Going Home After SCI."  Questions include: "What was your greatest fear at first? Where did you get the best financial help and information? How has the injury affected your family relationship," and, "how do you see your future?" Here's what a few had to say.
Michelle, who became quadriplegic at 21 said, "I wish I would have automatically known that I was always going to be myself. I don't know what I thought the wheels were dramatically going to do to me, but I wish that I would have known that the things I enjoyed before, and the way I was before, was all going to be the same. I would just
have to go about things in a different way."
Mary Ellen, whose daughter became quadriplegic at age 15, was surprised about how normal her life has become. "To a large extent, we're in many respects to where we were before the accident, and I never in the early years thought for a moment that we would reach that point. Certainly, we have to do things differently; family vacations are different and there are some things we can do, some things we can't do. But we're still able to pretty much do all the things as a family we did before. And instead of her disability being front and center, it's become sort of a sideline."
Darren, who became quadriplegic at age 20, said, "I wish that I knew that what other people think doesn't matter as much.  People look at you—so you're different or they may have to make accommodations for you to get into something.  I used to be so self-conscious of that.  I wish I knew that it doesn't matter.  I could have gotten over this a lot quicker."
In the FacingDisability "Experts" section, you can see and hear answers from top spinal cord injury professionals, on subjects most people want to know about right away.  Expert topics include: Spinal Cord Injury 101, Pediatric Spinal Cord Injury, Preventing Pressure Sores and, Coping with a New Spinal Cord Injury.
Connecting with someone who has "been there" is one of the best ways to deal with a new injury.  FacingDisability.com has a Peer Counseling service, made for people who want to connect one-to-one through an anonymous email system. There is also a Forum section where you can ask questions, or share answers.
Finally, FacingDisability.com has over 300 of the best resource on the Internet in the
Resources section.
The mission of FacingDisability.com is to provide Internet-based information and
support for people with spinal cord injuries and the members of their families.
Connecting with the life experiences of others who have been there before often
helps people find the strength and support to face their new lives ahead.  For more information, please contact FacingDisability at info@FacingDisability.com.
---