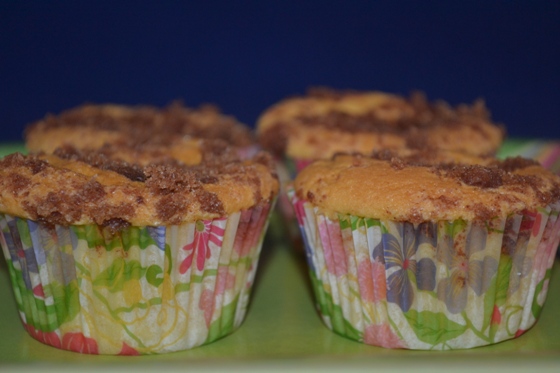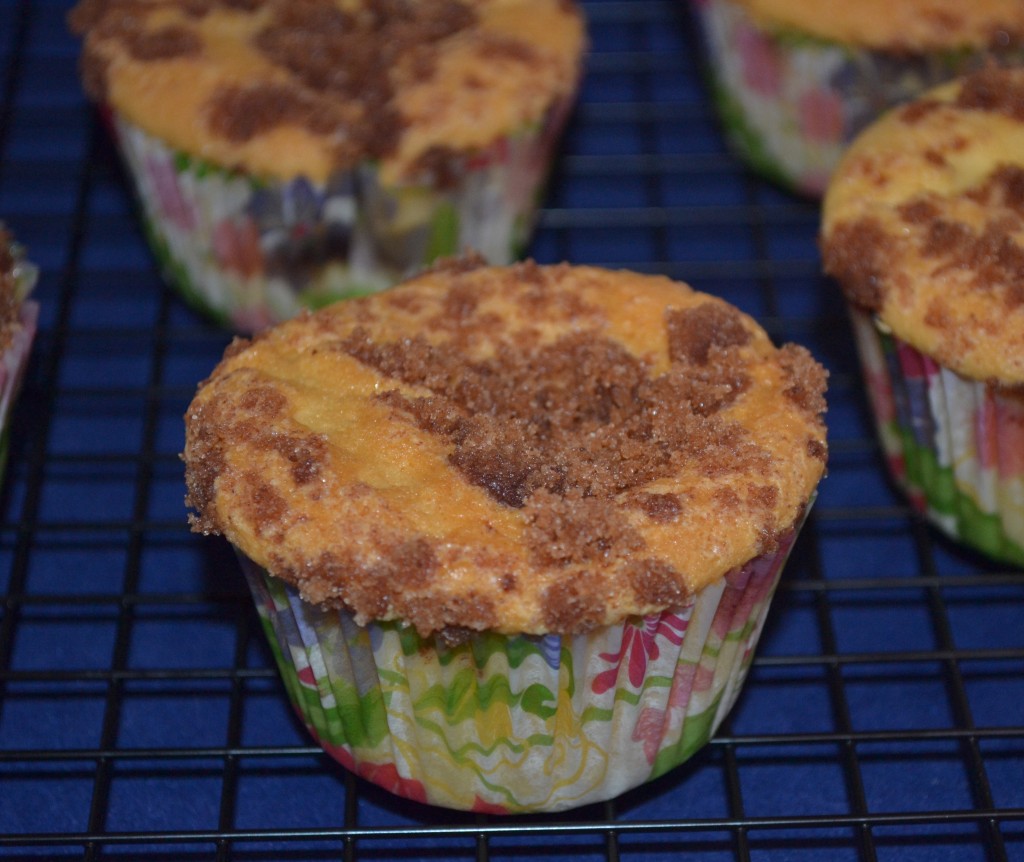 I grew up in Lancaster County, PA where apple butter was in everyone's refrigerator. Apple butter and Turkey Hill sweet tea.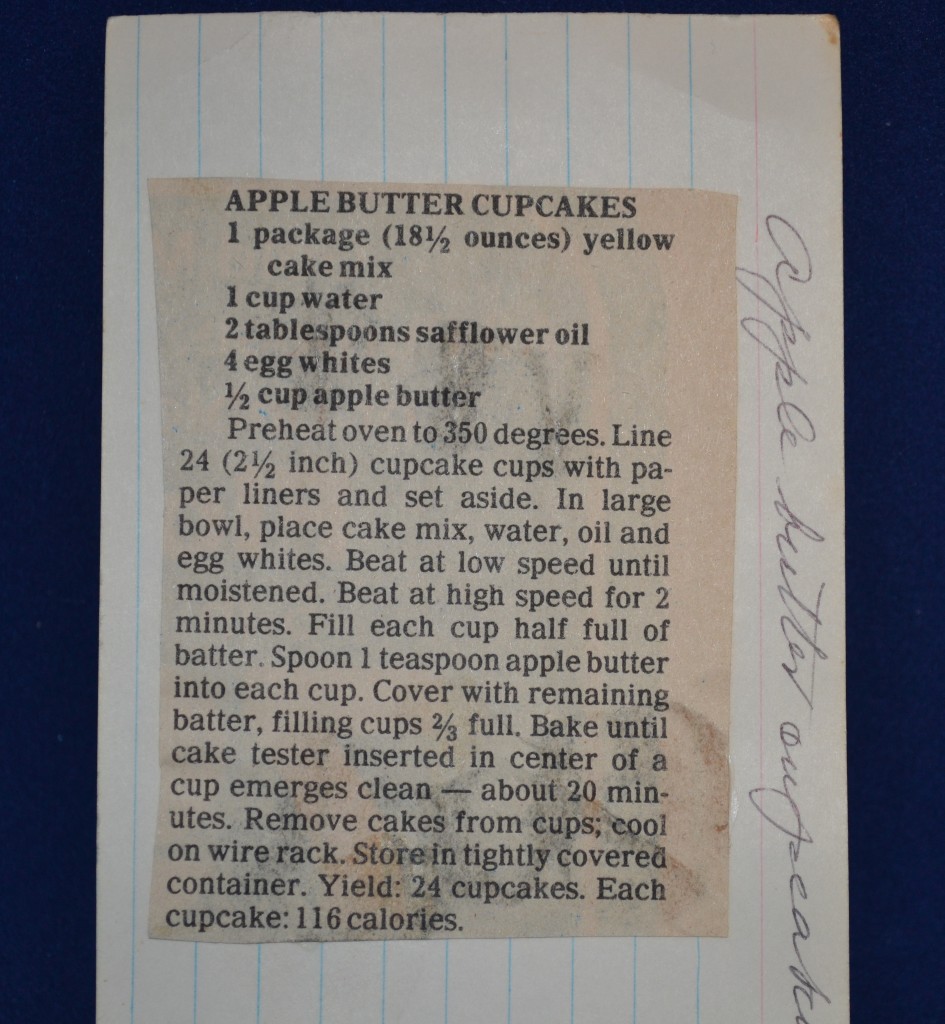 When I found this in my grandmother's recipe box I had to try them. I'm glad I did because… oh, are they scrumptious!
I was going to add a caramel topping but Eric made a face. He wanted me to stick with my original idea of using a streusel topping. I'm sure I could have made my own streusel but then I found a box mix. Why not?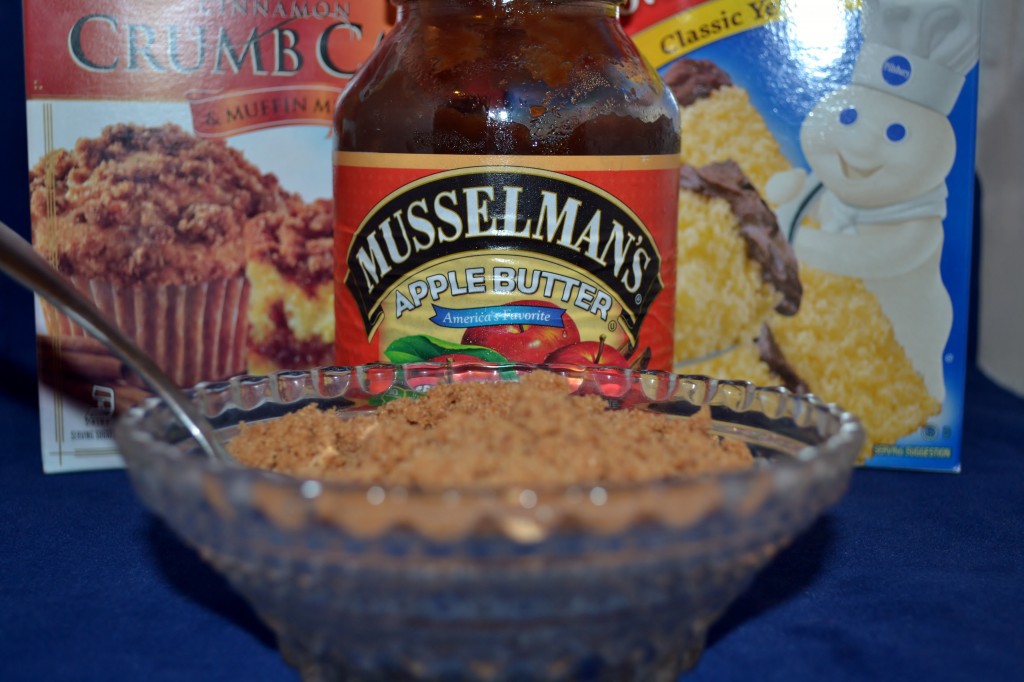 Ready made streusel equals quick and easy which is perfect when your May calendar looks like there's no time to breathe.
First, preheat the oven to 350 degrees and place the cupcake liners in the pan. This recipe will make about 18-20 cupcakes.
Next, pour the cake mix into a bowl and add 1 cup of water, 2 tablespoons of safflower oil, and 4 egg whites.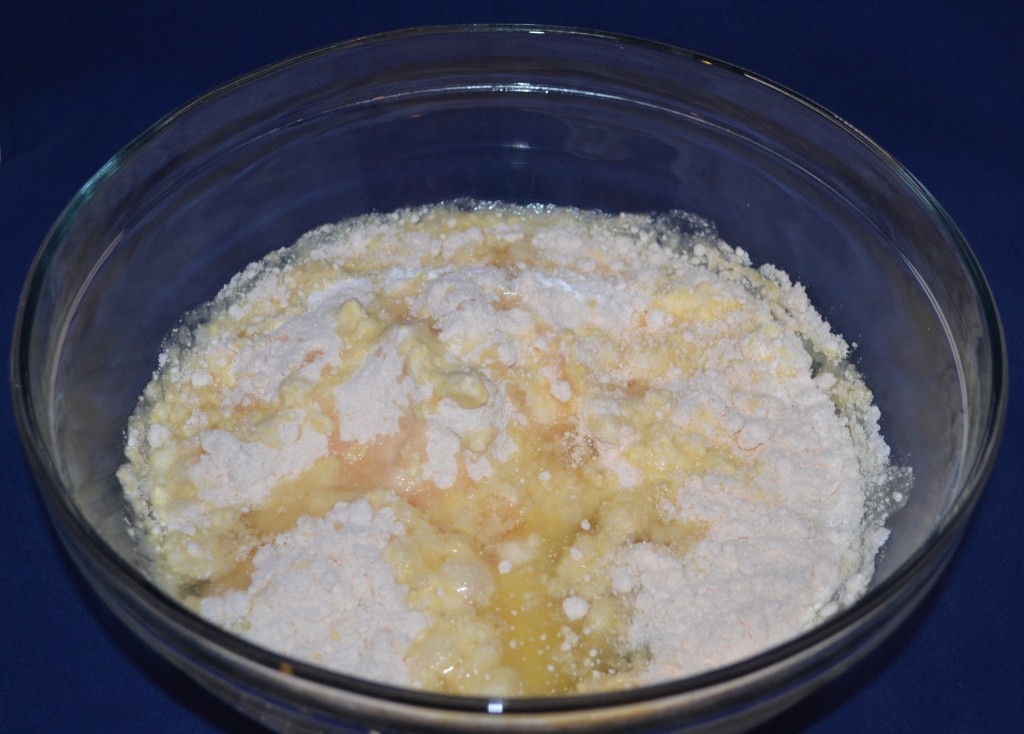 Then, mix the batter for about three minutes.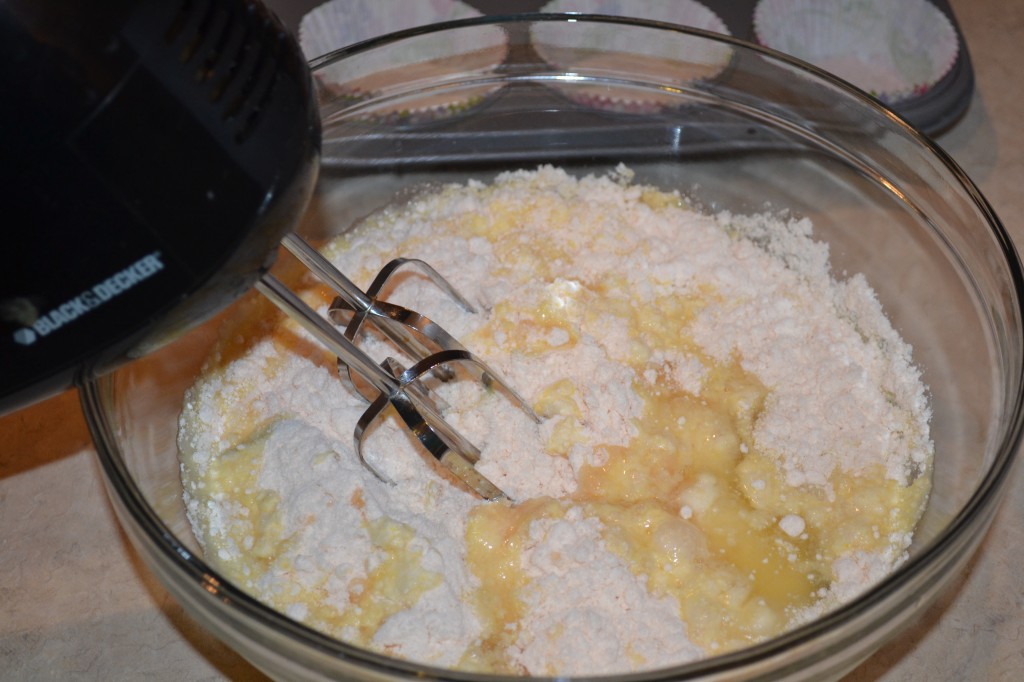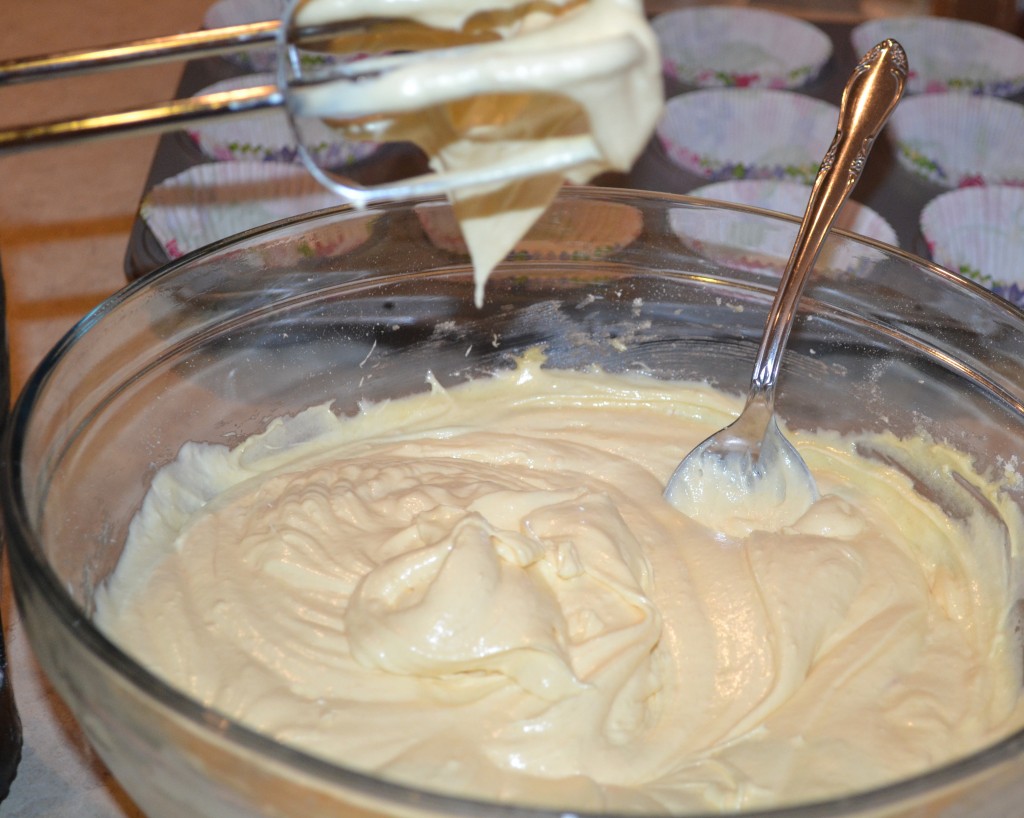 Fill each cupcake liner half full with batter. Add a teaspoon of apple butter.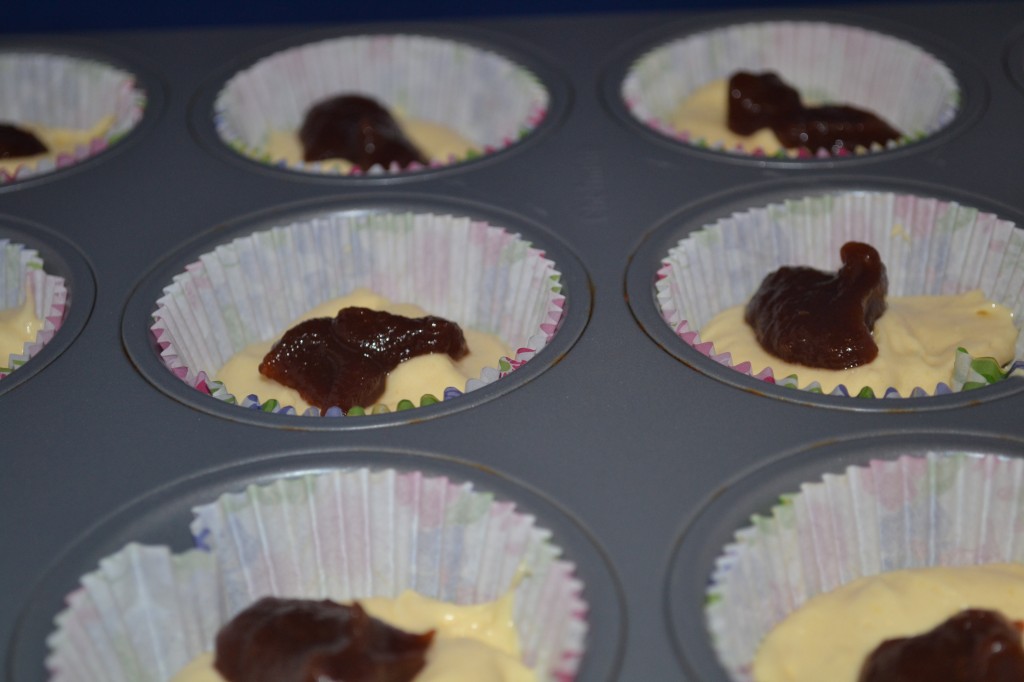 Place more batter on top of the apple butter.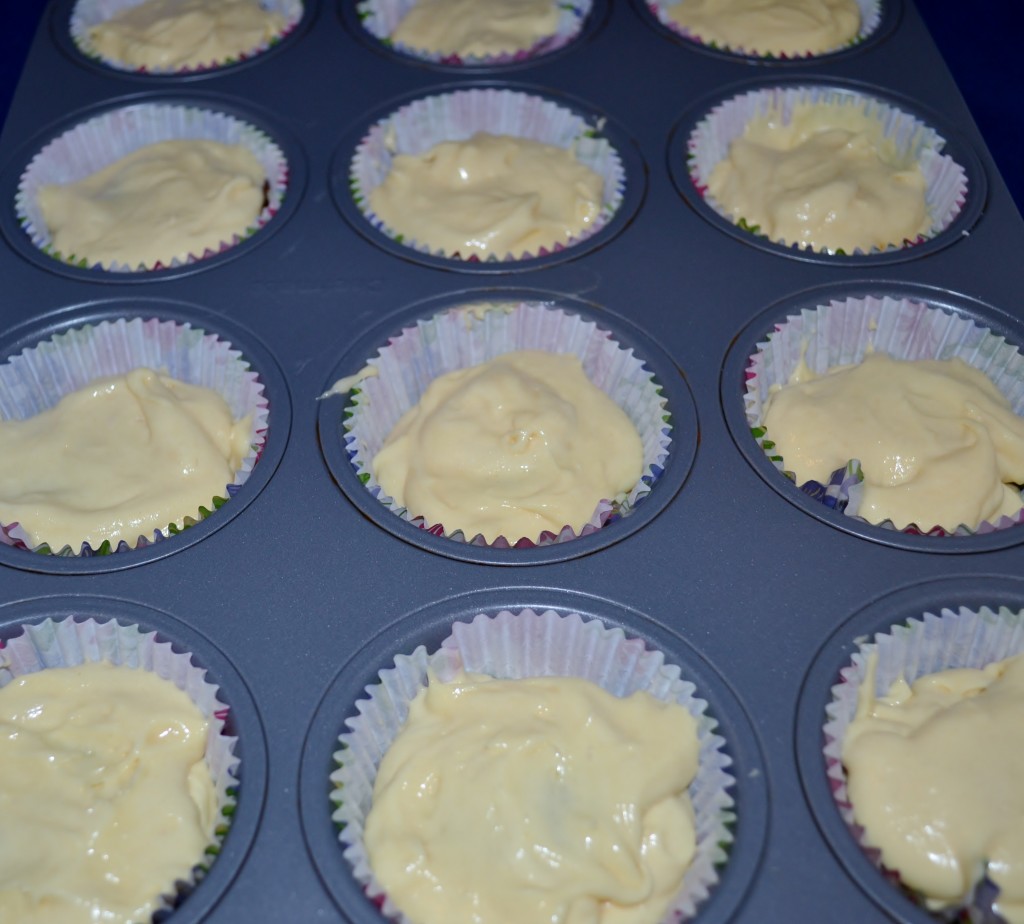 Sprinkle the streusel on top.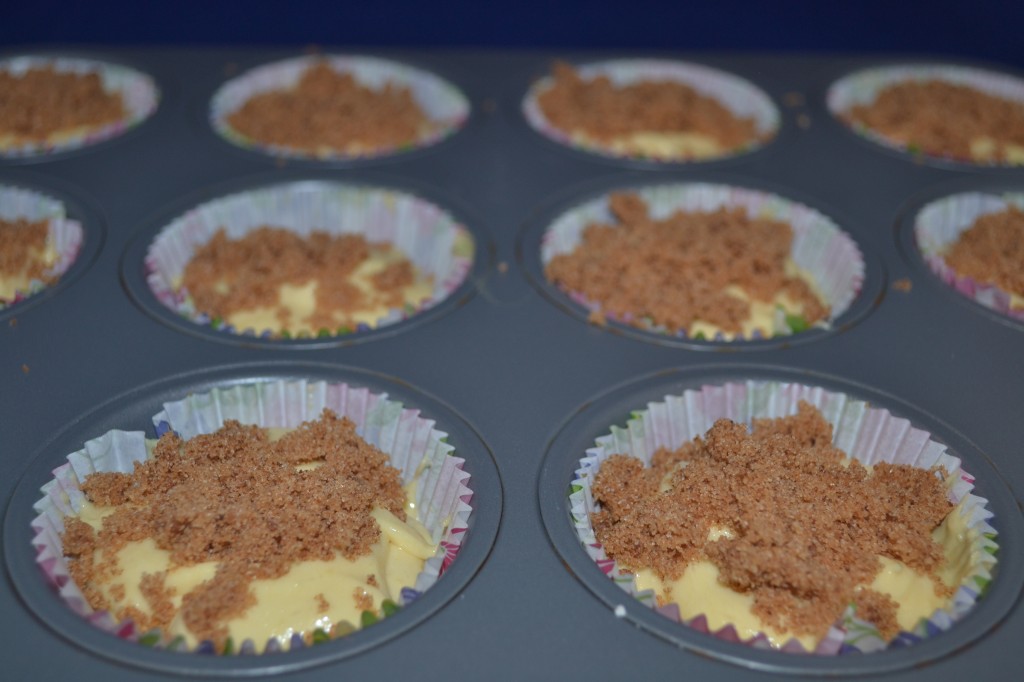 Bake for 20 – 28 minutes.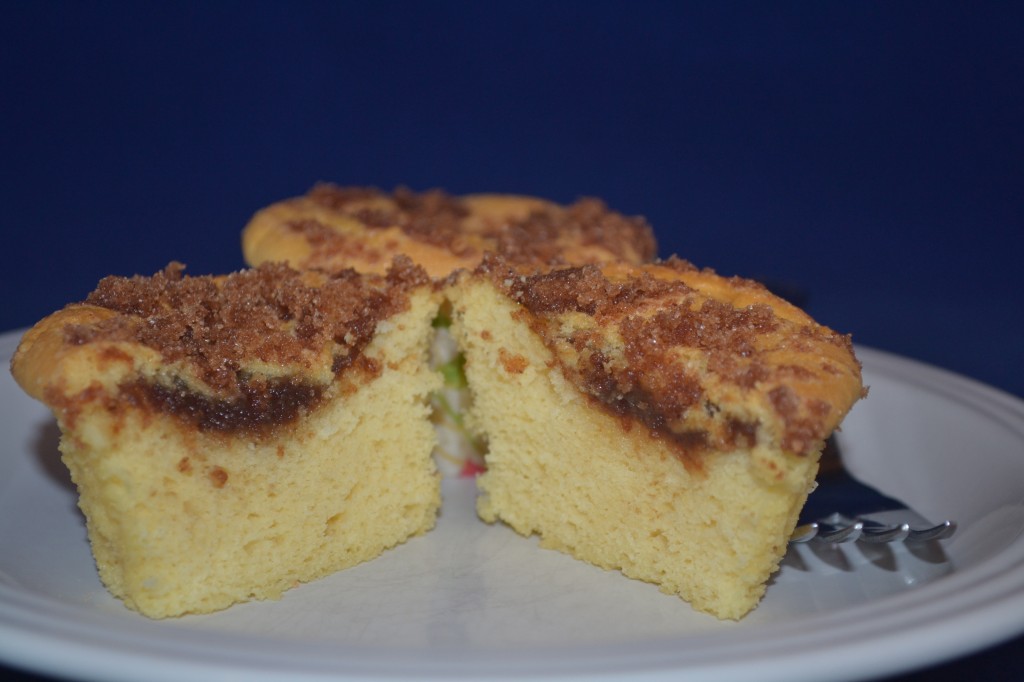 The next time I make these I will try adding a little more apple butter and some streusel in the middle as well as on top of the cupcakes. I think it will make it even more yummy.
And for totally unrelated news… (my editor/husband hates when I do this) but it truly is me. I have the ability to get distracted by the slightest breeze drifting across my face. My family teases me and yells, "squirrel!" Because I could be in mid-sentence talking about a recipe I just made and then stop and say, "hey… look at that dragonfly!" My family replies with, "squirrel!" Something to do with the movie where the dog gets distracted every time he sees a squirrel. I can't remember the name (Editor's note: It was the animated movie, "Up"). Where was I… oh yeah, another cool article I wrote… here it is. Check it out… "Squirrel!"
Apple Butter Cupcakes

Print recipe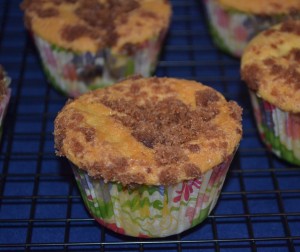 | | |
| --- | --- |
| Serves | 18-20 |
| Prep time | 15 minutes |
| Cook time | 1 hour |
| Total time | 1 hour, 15 minutes |
| Meal type | Dessert |
Ingredients
1 Package of yellow cake mix
1 cup Water
2 tablespoons Safflower Oil
4 Egg Whites
1/2 cup Apple Butter
1 packet Streusel Topping
Directions
Step 1
Heat your oven to 350 degrees and line the cupcake tin with paper liners.
Step 2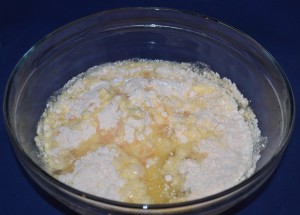 Pour the cake mix into a bowl and add the egg whites, water and oil.
Step 3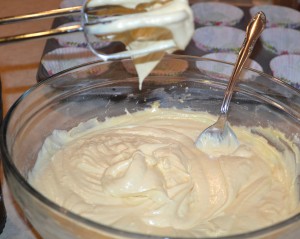 Mix the batter.
Step 4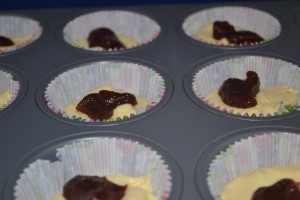 Fill each cupcake liner half full with batter. Add a teaspoon of apple butter to each cupcake.
Step 5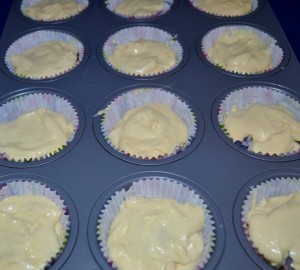 Cover the apple butter with more batter.
Step 6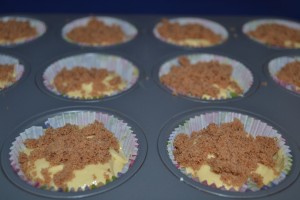 Add the streusel topping.
Step 7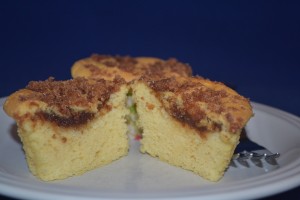 Bake for 20-28 minutes.
---