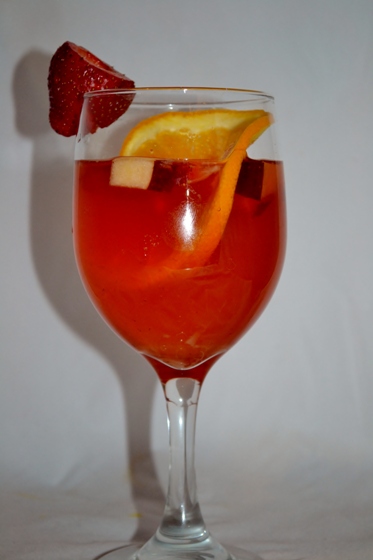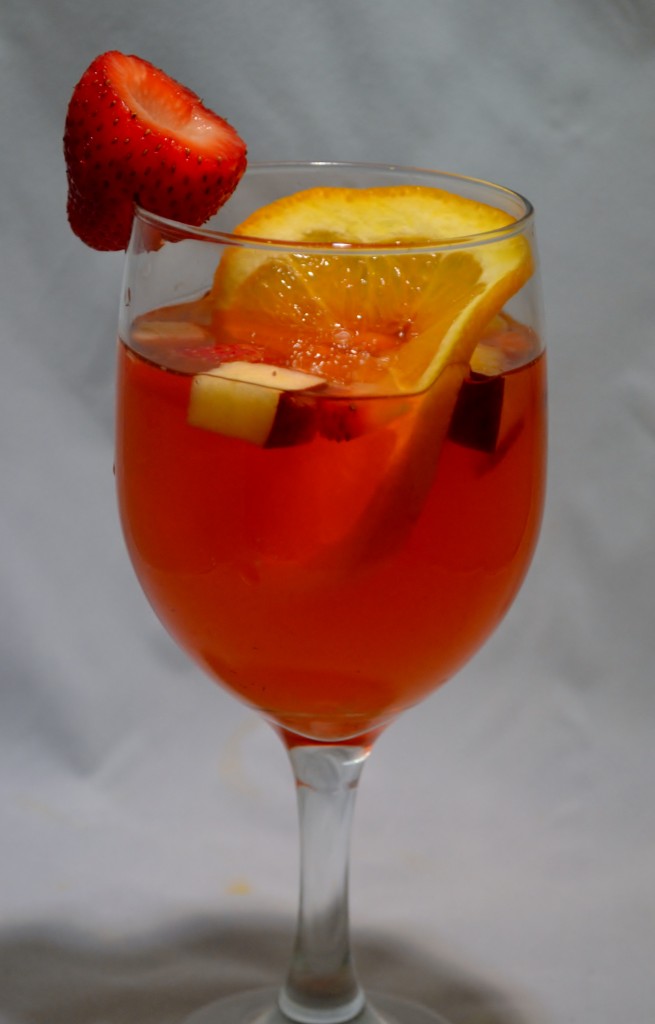 It's summer, and if you live in Florida, it's HOT. Personally, I love the heat. And I love sitting on my lanai after the afternoon rain, sipping on sangria with a book in my hand. There's no better way to remind myself that I live in paradise.
Eric taught me how to make his famous sangria. Once again it worked out perfectly. He did the chopping and mixing and I took pictures. Teamwork is so much more fun than cooking alone.
I was sampling an old batch of sangria while we worked. If the pictures are a little crooked… now you know why. If they're the best you've ever seen… now you know why.
Here's Eric's version of sangria. It's quite tasty.
Ingredients:
1 Pint of Strawberries
Tablespoon of Sugar
1 Apple
1 Orange
2 Bottles of Beringer White Zinfandel
1 Small Can of Pineapple Tidbits in pineapple juice
2 Cups Orange Soda
1 Cup Orange Liqueur (Grand Imperial)
First, prepare the strawberries. Cut off the stem, hull and macerate them. Macerate is a fancy word for adding sugar and letting them soften in a bowl.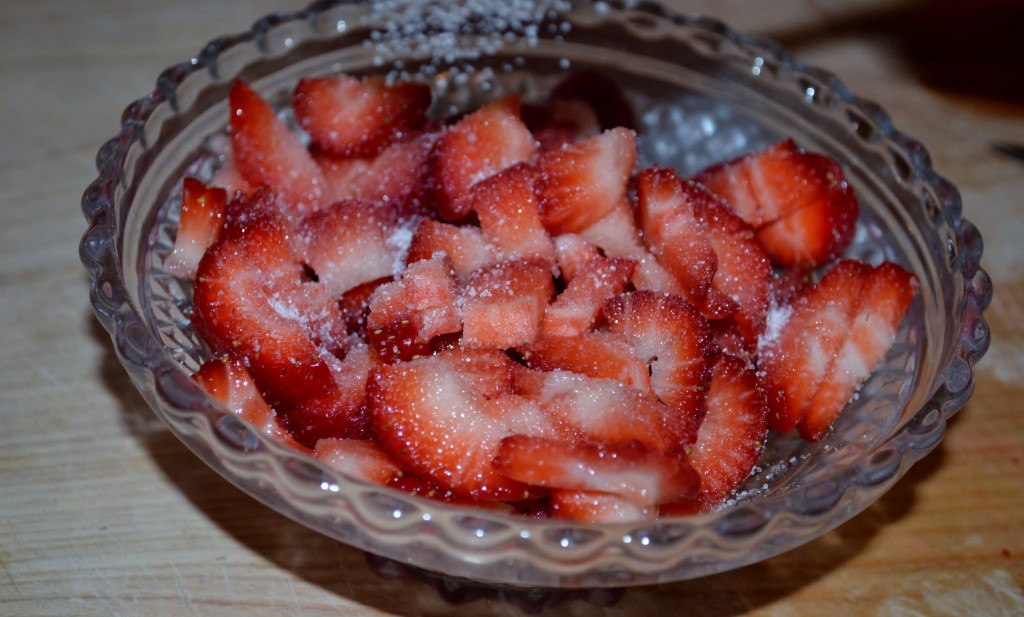 Let the strawberries sit for an hour or until juices form.
Cut the apple into small pieces.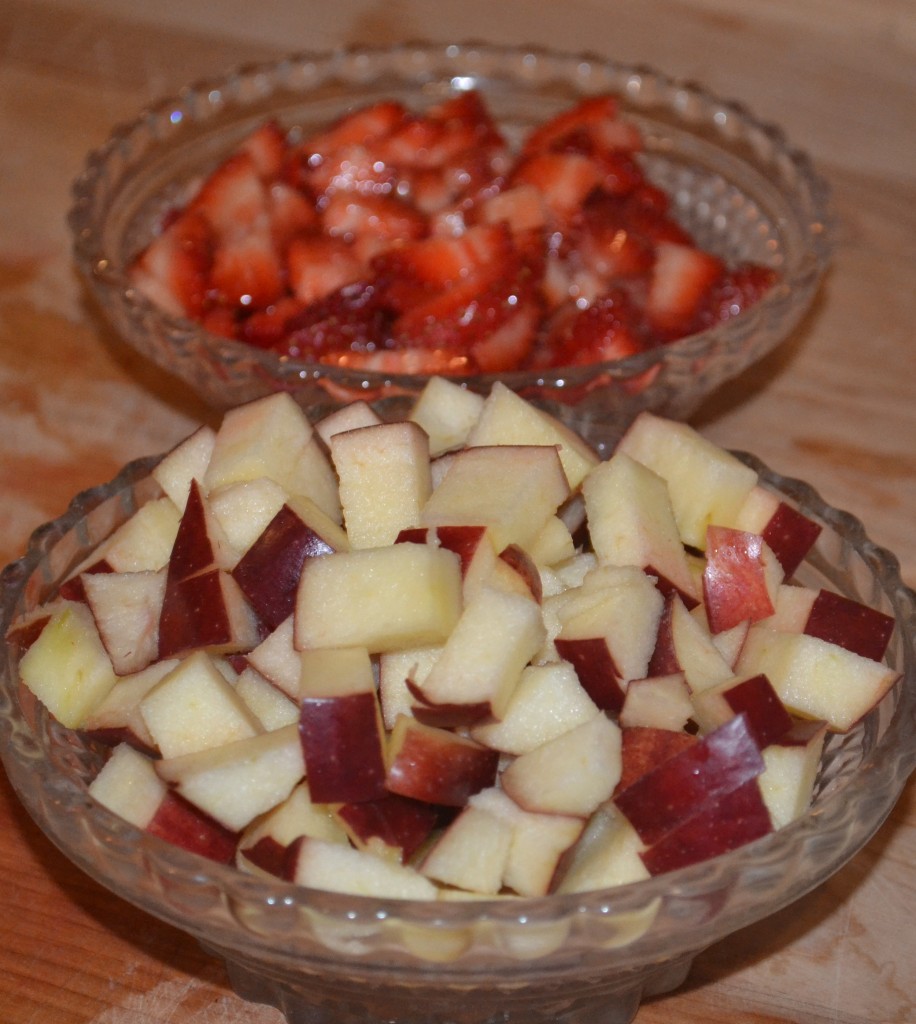 Pour the apple, pinapple tidbits with their juice and strawberries into a large pitcher.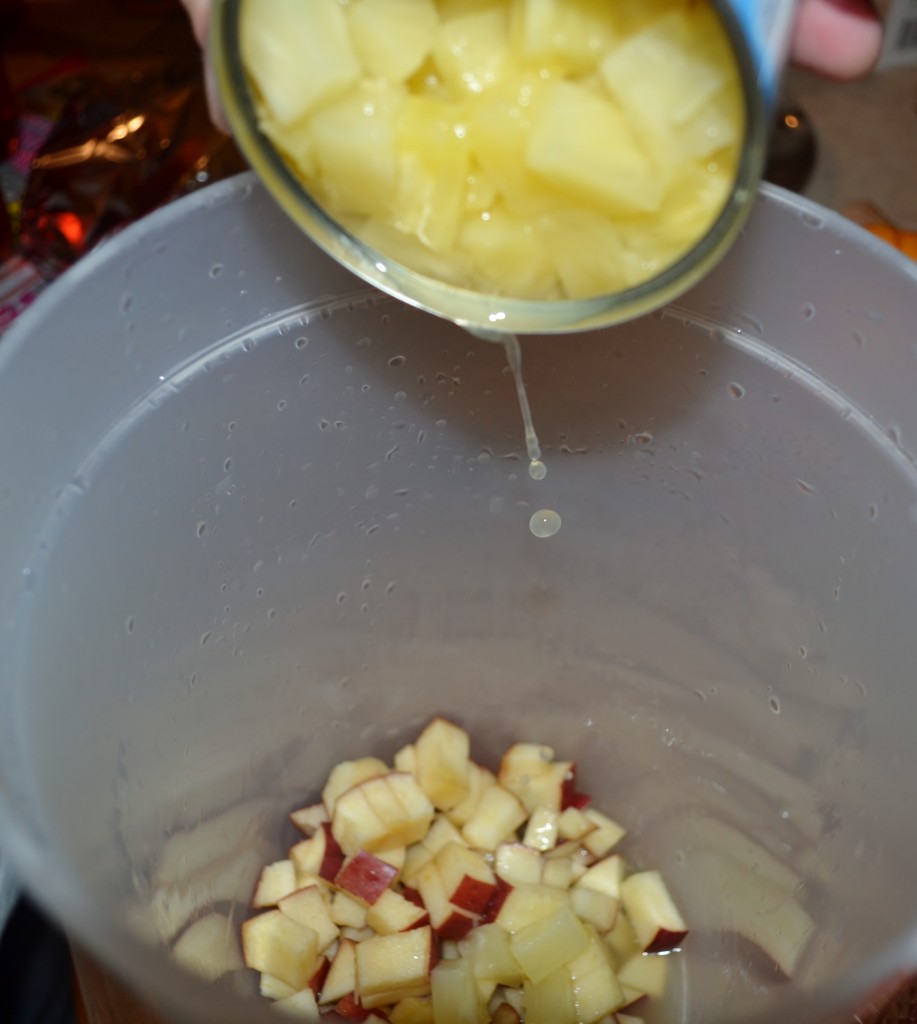 Add the two bottles of wine.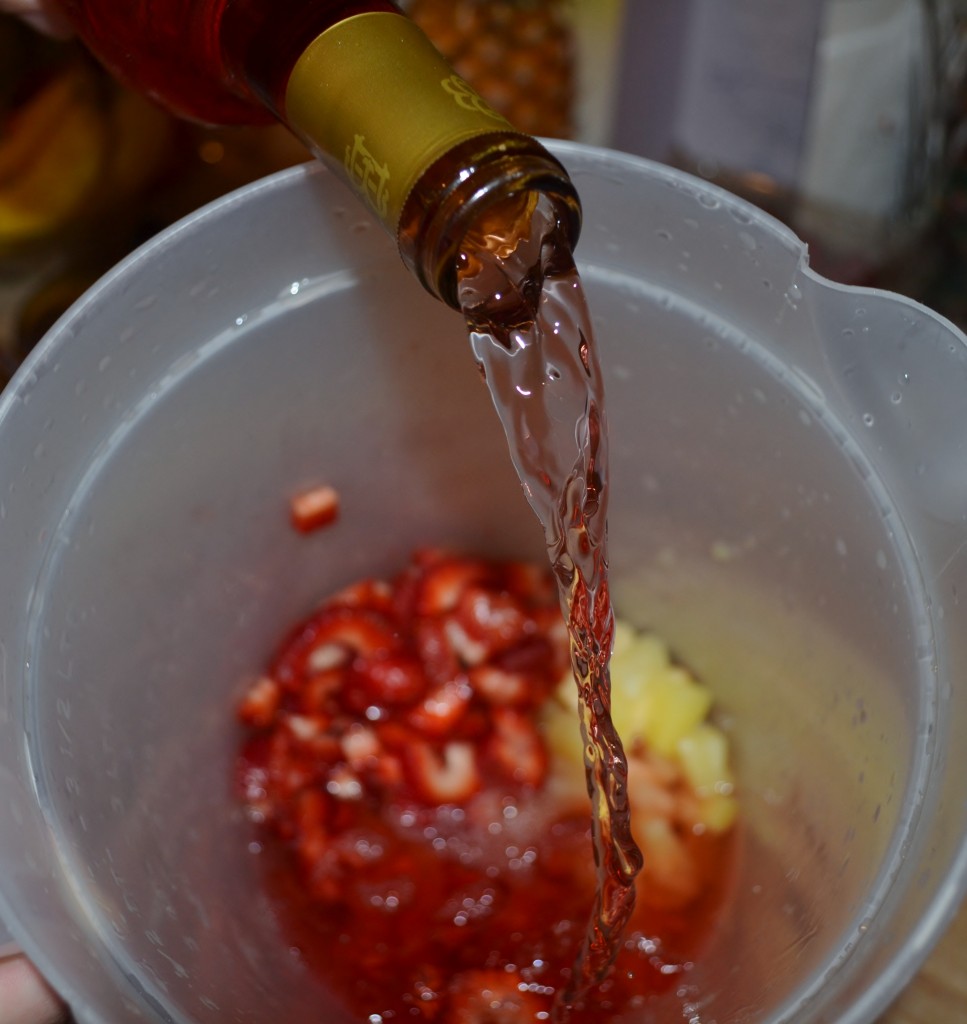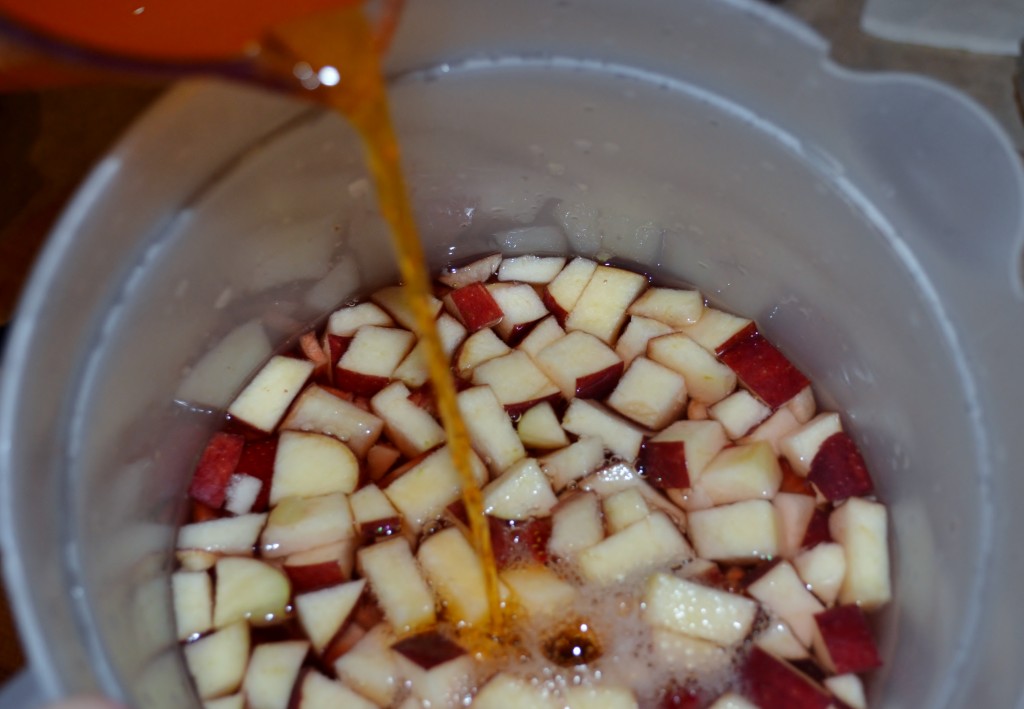 Finally, add the the orange liqueur, orange soda, and orange slices. Eric likes to add the orange slices after the sangrai is poured into a glass. He says it's more "visually appealing." It's up to you. Add them to the glasses or the pitcher.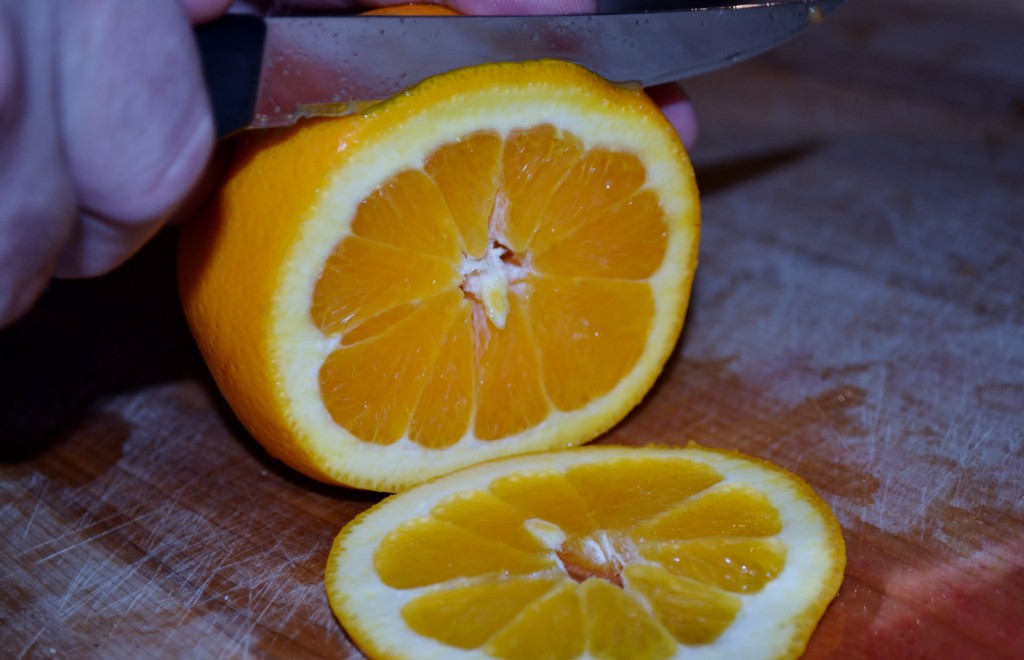 Ta-da!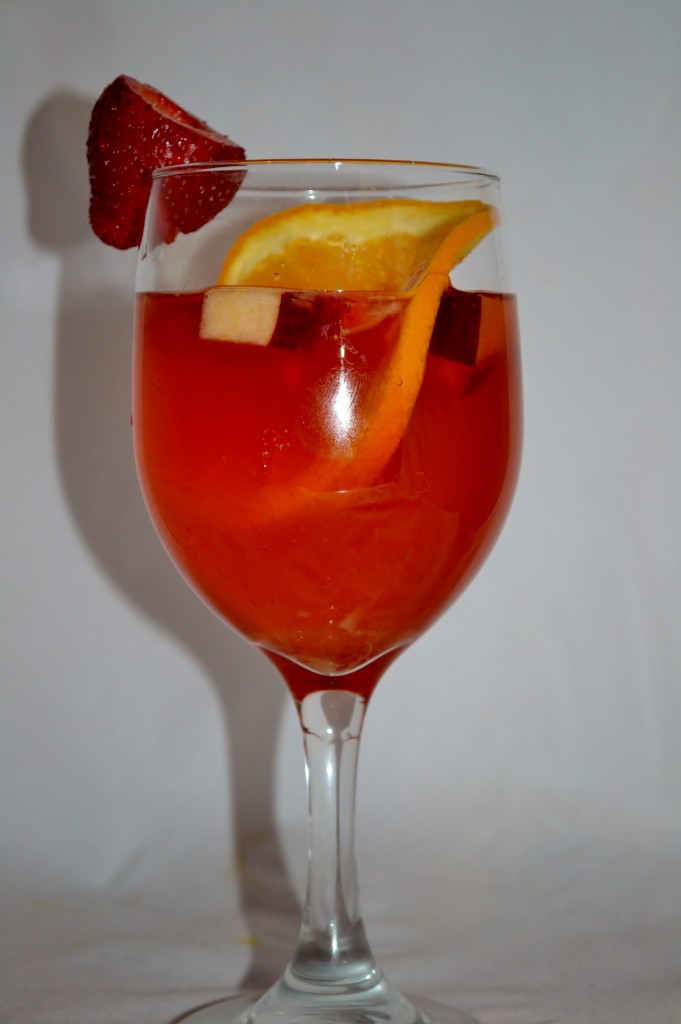 Eric's note: This is really, really tasty and you can increase the Grand Imperial if you like your sangria with a little more kick. In Europe, sangria is much more alcoholic – but this is a lovely light version that sneaks up on you much like your children leaving for college (*sniff*).
By the way – if you like this blog be sure to subscribe to it via email so you get informed of every new post. To do this, just click this link and give us your email address. Then simply click the confirmation text in the email you will be sent and you're all set.
---