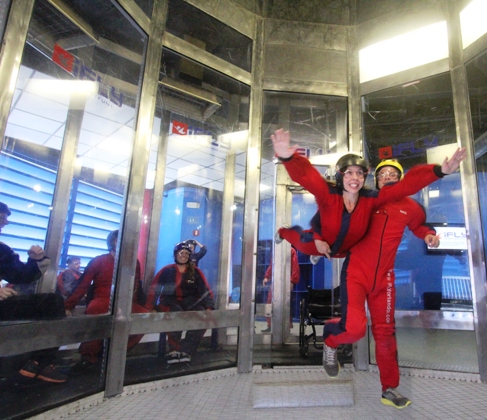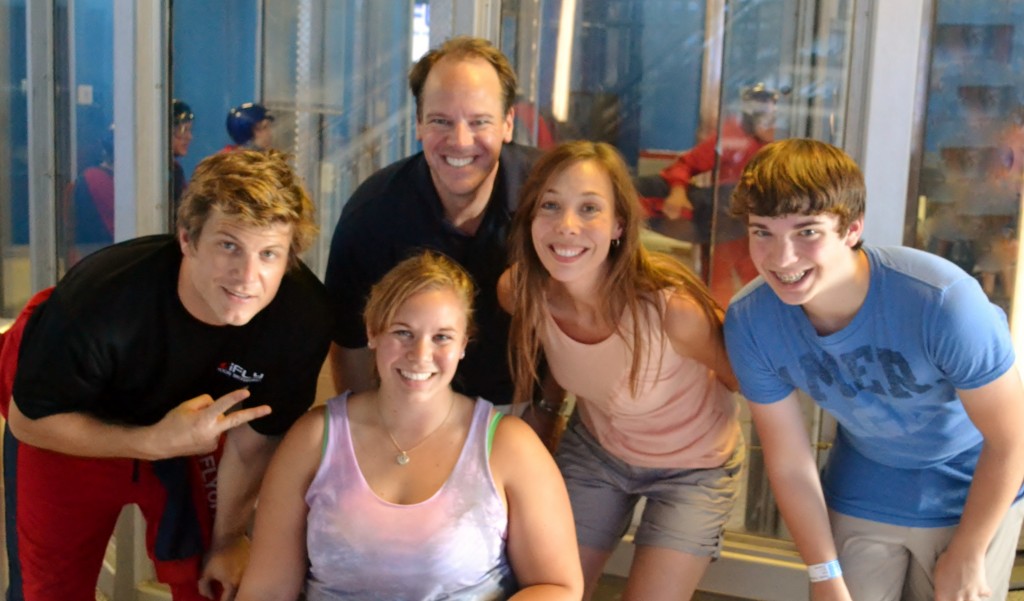 They all stared at me. "Will you do it?"
My family is used to me saying, "no way!" They all have the adventure seeking gene. I have the gene that prefers to keep my two feet safely on the ground and my stomach from feeling as though it's shooting out my mouth. I'm perfectly happy in the most peaceful situations like sitting on a beach with some sangria and a book.
This time I said, "sure." I think their mouths hit the floor. It seemed a much better alternative to the jumping out of an airplane skydiving which Eric has done twice and Arielle and Kai are eager to try. I knew there was no way I was ever going to jump out of a plane. However, I was curious to see what it felt like to fly.
We were very happy and grateful when we called iFLY and they told us that as long as we could get Arielle up two flights of stairs they would be happy to have her indoor skydive. Thank you, iFLY!
We put on our gear and sat and watched the group before us. Up, up, up someone went with the instructor and then they both came spinning down. I decided I was going to tell my instructor to skip that part for me. I really didn't need to go too high or spin. I just wanted the coward experience.
Arielle went first.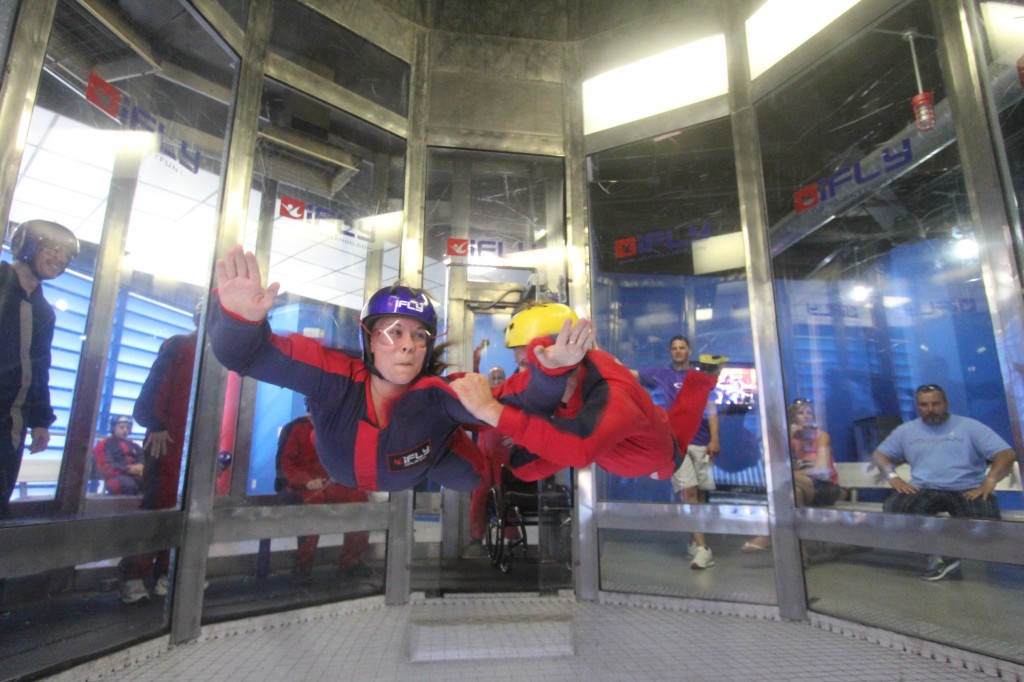 Kai was next.
I'm still wondering how our instructor was able to stand still. Practice I guess. If you watch the video you'll see what he can do. Amazing!
Then Eric gave it a try.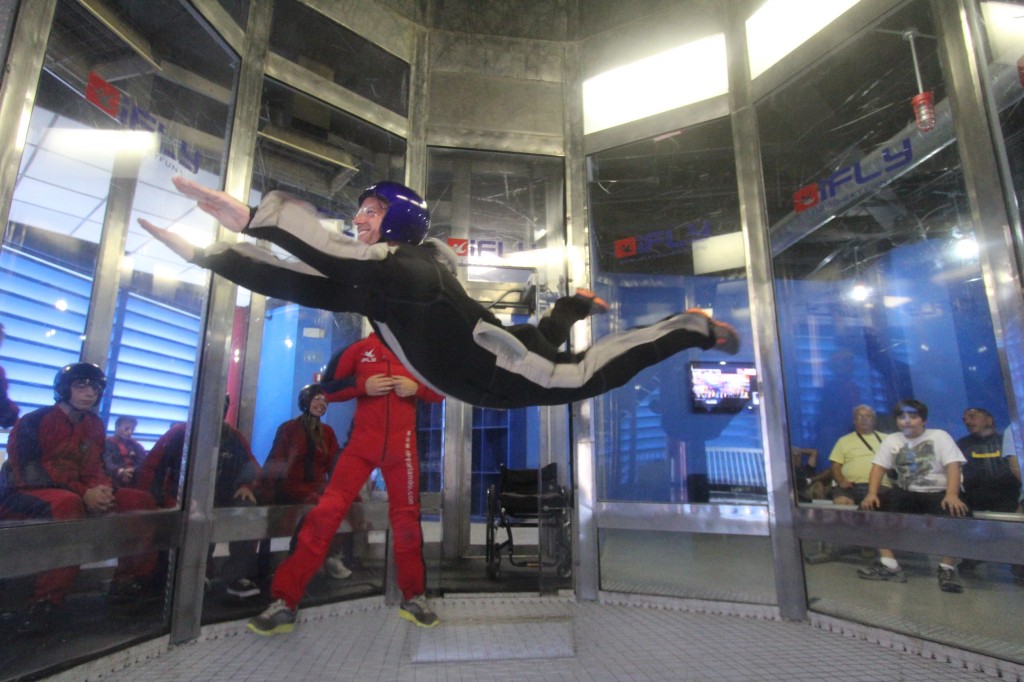 My husband – always smiling! Love that about him. He said it felt the same as skydiving once you're out the airplane door. Not having to worry about a parachute opening… priceless!
Finally, it was the chicken's turn.
I'm ready to go back and do it again. Here's the video if you want to see the instructor skydive on his head and me spinning way up… and way down! Yep, I forgot to tell the them I wanted the coward experience. Maybe because a teeny tiny bit of me actually wanted to see what it was like.
By the way – if you like this blog be sure to subscribe to it via email so you get informed of every new post. To do this, just click this link and give us your email address. Then simply click the confirmation text in the email you will be sent and you're all set.
---