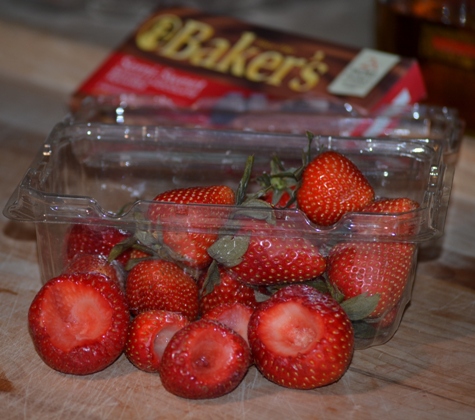 The wonderful thing about long car rides is it allows for endless conversations about anything from the latest book we've read to a recipe we want to try. I sat and listened while Eric described his idea for what I'm calling – Delightful Strawberries. I'm all for Eric trying out new recipes. They're good for my taste buds and good for this blog. It's a win – win.
Monday night he began hulling strawberries and I grabbed my camera. While the Delightful Strawberries turned out to be absolutely scrumptious… the final pictures of them didn't turn out well. Here's what happened. I decided to wait until the chocolate hardened to take the last shots. Eric, Kai and I turned on Lord of the Rings: Fellowship of The Ring while we waited. If you have seen Fellowship of the Ring you know it's a LONG movie. By the time it was over I was half asleep and in no mood to make strawberries look pretty for a picture. When I took the berries out of the fridge I realized I should have put parchment paper under them. I was left holding a strawberry with half its chocolate coating stuck to the plate. I ate it. Then I ate three or four or five more because they were incredible and because I was feeling sorry for myself after watching a movie based off of J.R.R. Tolkien's novel. He was a brilliant writer. Gollum  has to be one of my all-time favorite characters. The lesson… when faced with feelings of inadequacy over an artist's brilliant work – eat chocolate covered, cream cheese filled strawberries. You'll feel better… for a minute or two.
So, the strawberries don't look tasty but believe me they are! Here's the recipe. Make sure to place parchment paper under the chocolate.
Ingredients:
Pint of Strawberries
Chopped Orange Zest (1 Teaspoon)
Chocolate for Dipping
3 Tablespoons Sugar
3 Tablespoons Cream Cheese
 1/2 Teaspoon Orange liqueur
Parchment paper
First, hull the strawberries.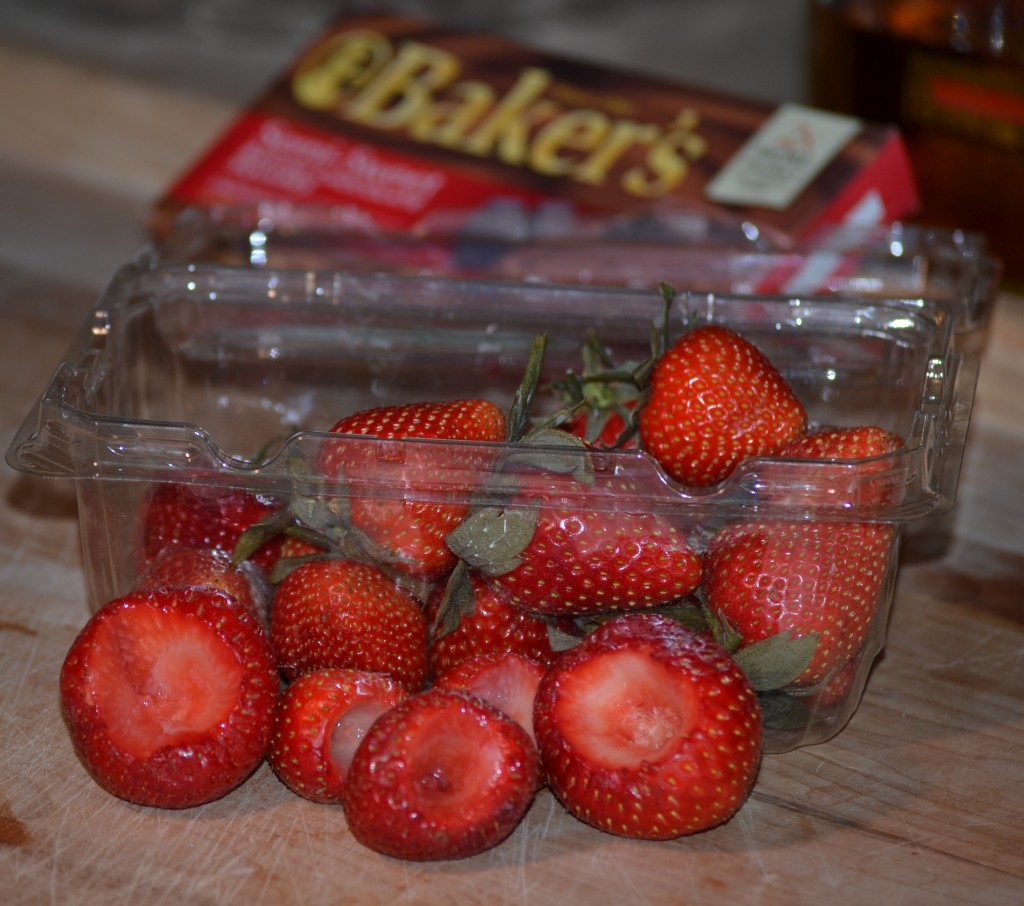 Not sure how to hull a strawberry properly. Follow this link.
Next, mix together the cream cheese, sugar, and orange zest.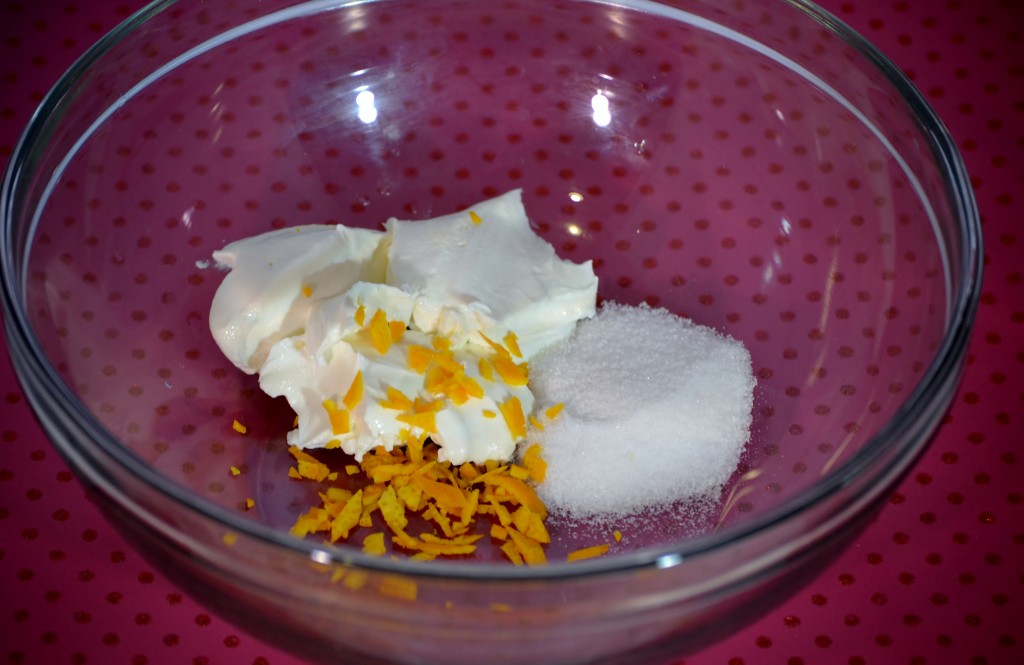 Pour in the liqueur, stir, and fill each strawberry with the mixture.
Dip!
Sprinkle extra zest on the strawberry. Let the chocolate dry. Delicious!
By the way – if you like this blog be sure to subscribe to it via email so you get informed of every new post. To do this, just click this link and give us your email address. Then simply click the confirmation text in the email you will be sent and you're all set.
Delightful Strawberries

Print recipe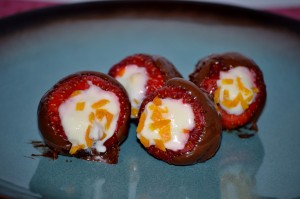 | | |
| --- | --- |
| Serves | 12-14 |
| Prep time | 20 minutes |
Ingredients
1 pint Strawberries
1 teaspoon Orange Peel (finely chopped)
3 tablespoons Cream Cheese
3 tablespoons Sugar
1/2 teaspoon Orange Liqueur
1 cup Chocolate (Chocolate for dipping fruit)
Directions
Step 1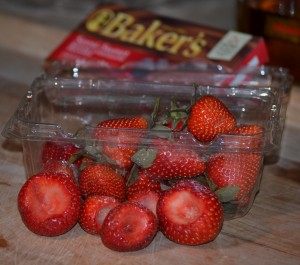 Hull strawberries.
Step 2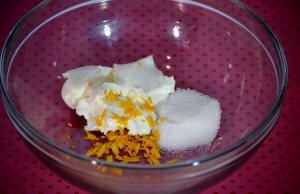 Mix together the cream cheese, sugar, orange zest and orange liqueur.
Step 3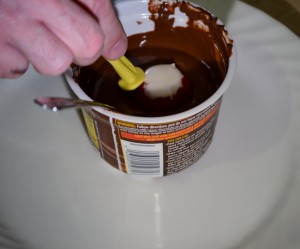 Fill the strawberries with the mixture and dip them in chocolate.
Step 4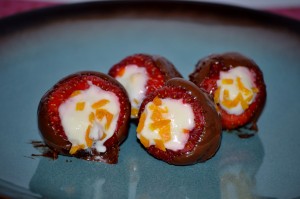 Place the chocolate strawberries on parchment paper to dry. Sprinkle extra orange zest over the filling to decorate.
---