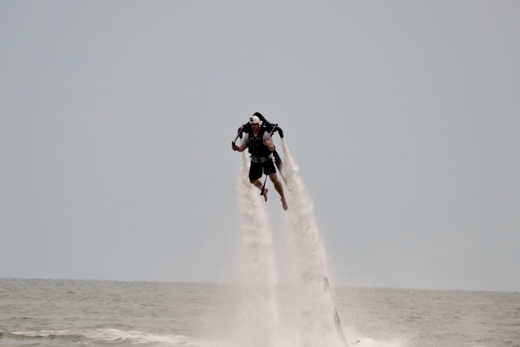 May and June are all about celebrations. May is my month with my birthday falling close to Mother's Day and June is all about Eric with his birthday near Father's Day. However, we differ greatly on our expectations for celebrating.
I like a nice quiet dinner at home and an ice cream cake dessert. Eric insists on an adventure.
Last year we tried wind surfing on Eric's birthday. This year we took a road trip to Orlando to see La Nouba. They have an excellent offer of dinner at The House of Blues and a show for $99.00. Dinner included an appetizer, main course and dessert for each person.Yes, four apps and four desserts for the Rausin family. I highly recommend the chocolate cheesecake! La Nouba was a thrill. Amazing talent and music all under one roof. Afterwards, we strolled along Pleasure Island (Downtown Disney) and found a musician that left us mesmerized. It's rare to find music that touches all of us. Nicholas Marks – go watch him play. Wow! We bought his CD.
The next morning we left for St. Pete Beach. Eric was ready to strap a jet pack to his back and fly high above the waves. I was ready to keep my two feet on shore and take pictures. We discovered the Trade Winds Hotel. It was oh so very nice! I could have spent several days there. Except, they were missing one thing.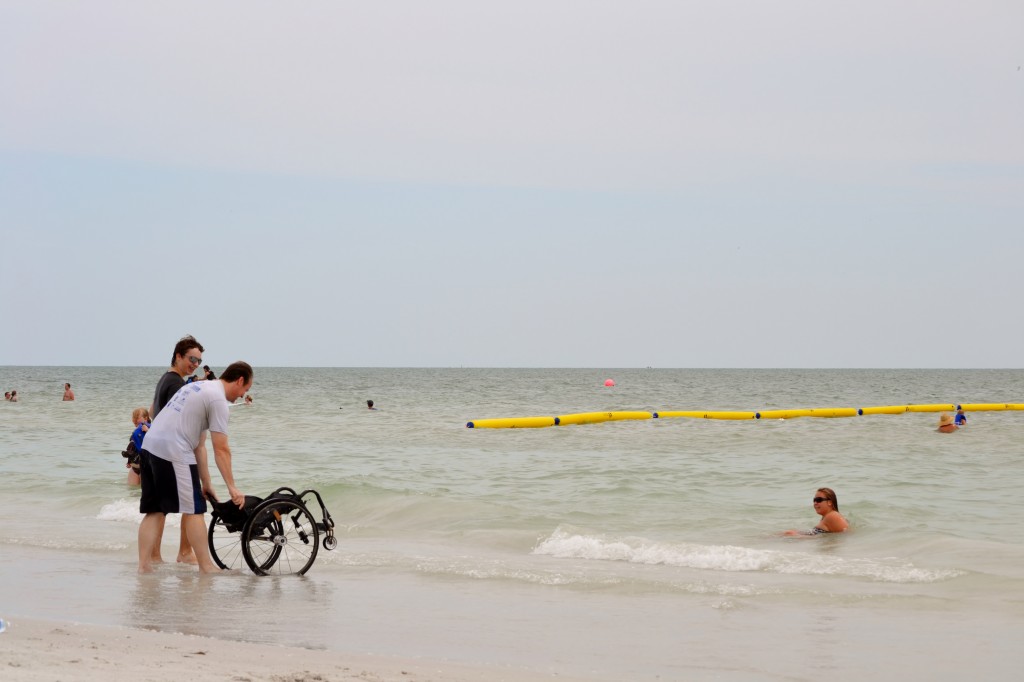 An
accessible beach.
 Not sure if there are any accessible beaches in Florida. Hmmm.
Look at what Trade Winds did have! If you have little ones they'll LOVE this!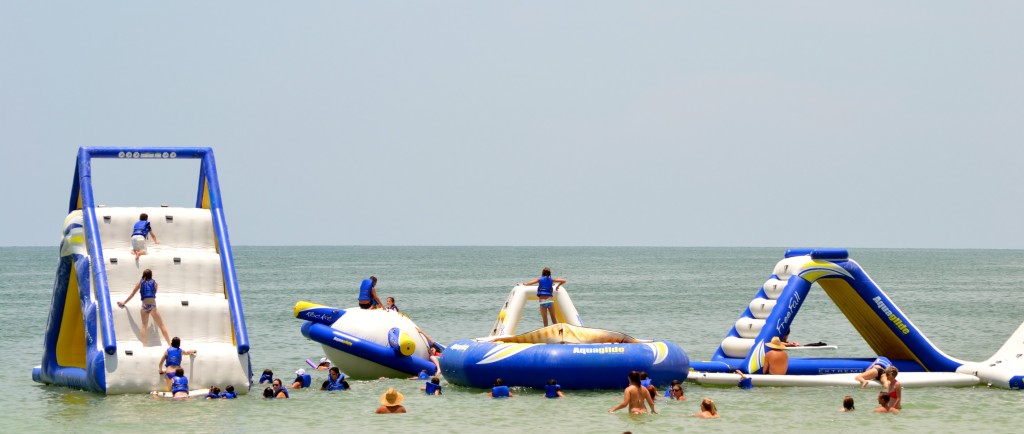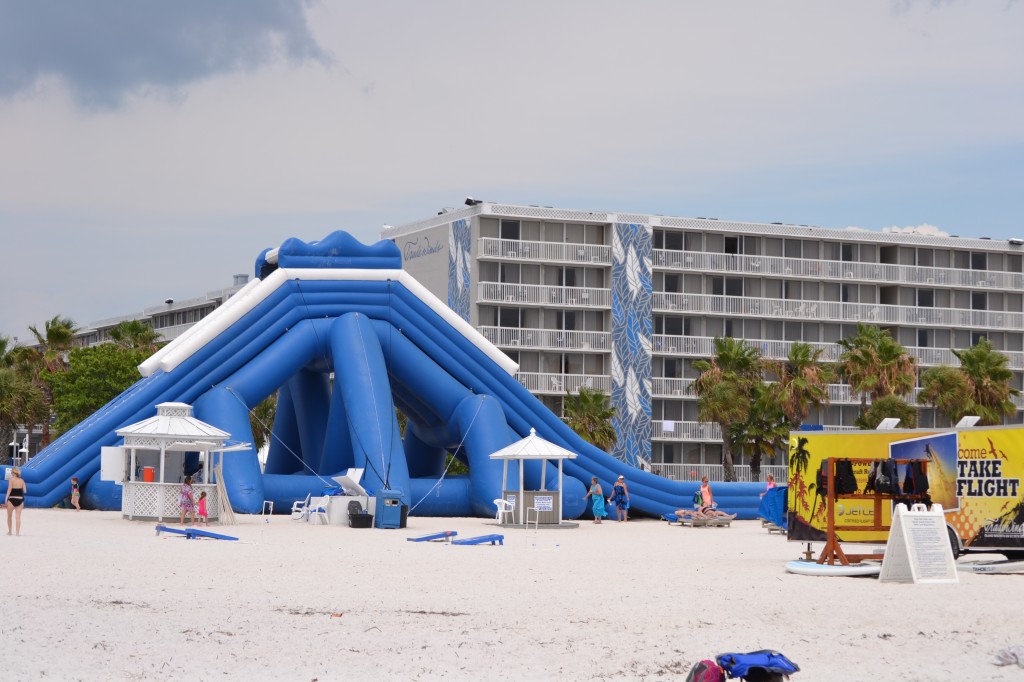 And if you travel to a Florida beach in June… you will need one of these.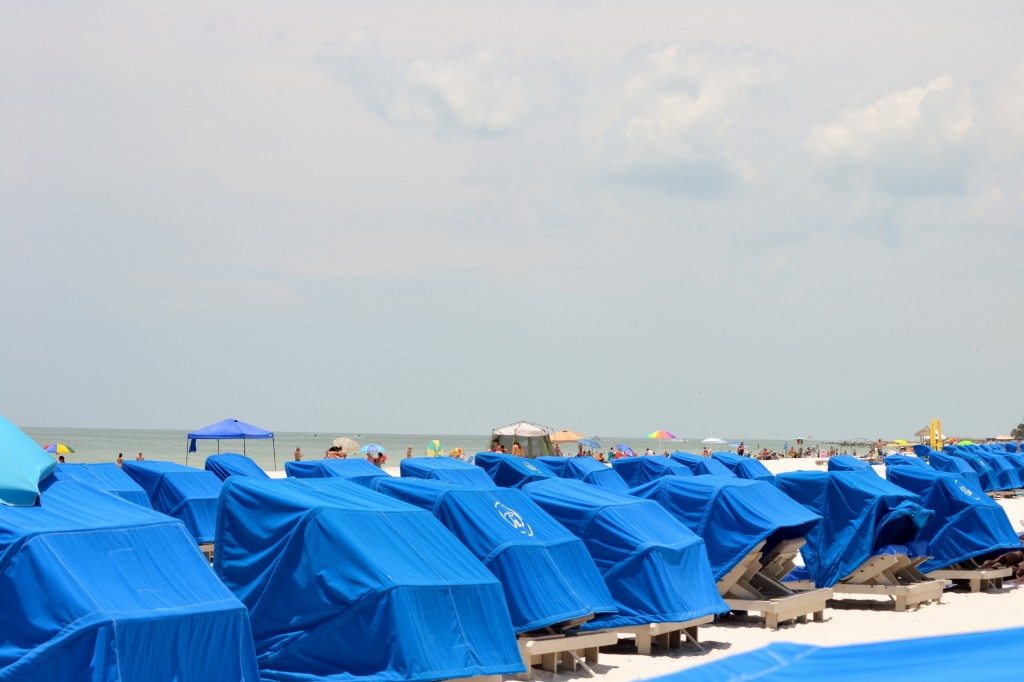 Cabana!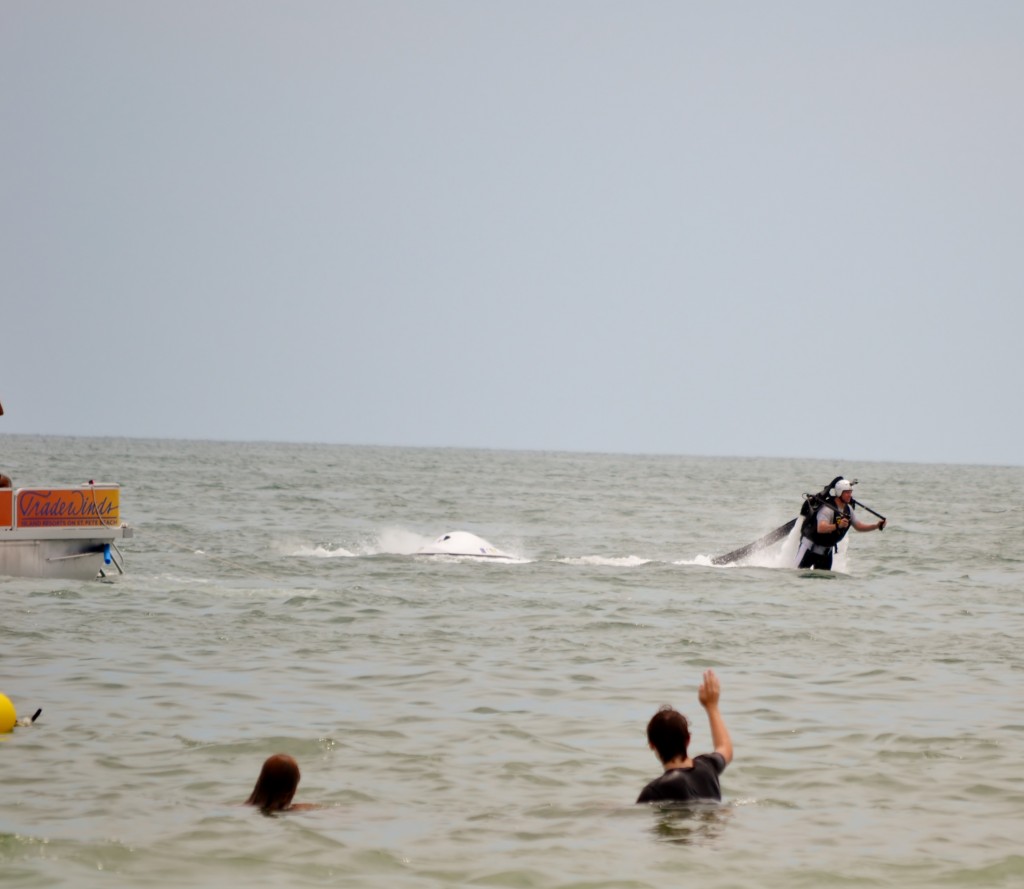 There are my babies. Kai's waving to the crazy man who thinks he can fly. Wait… I know that crazy man.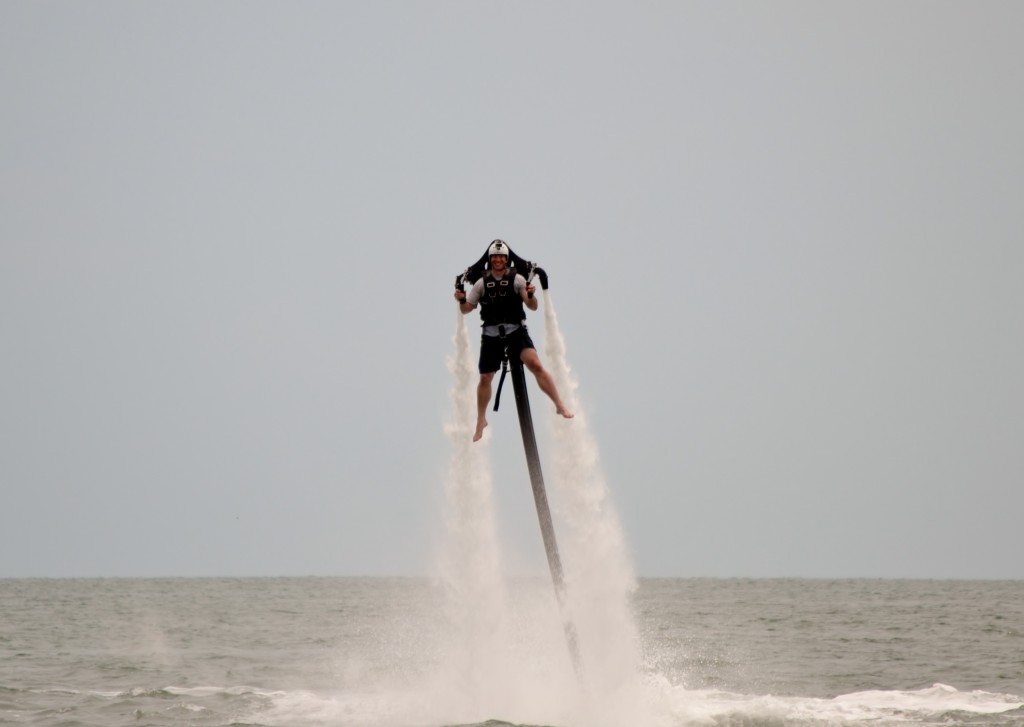 It's Eric!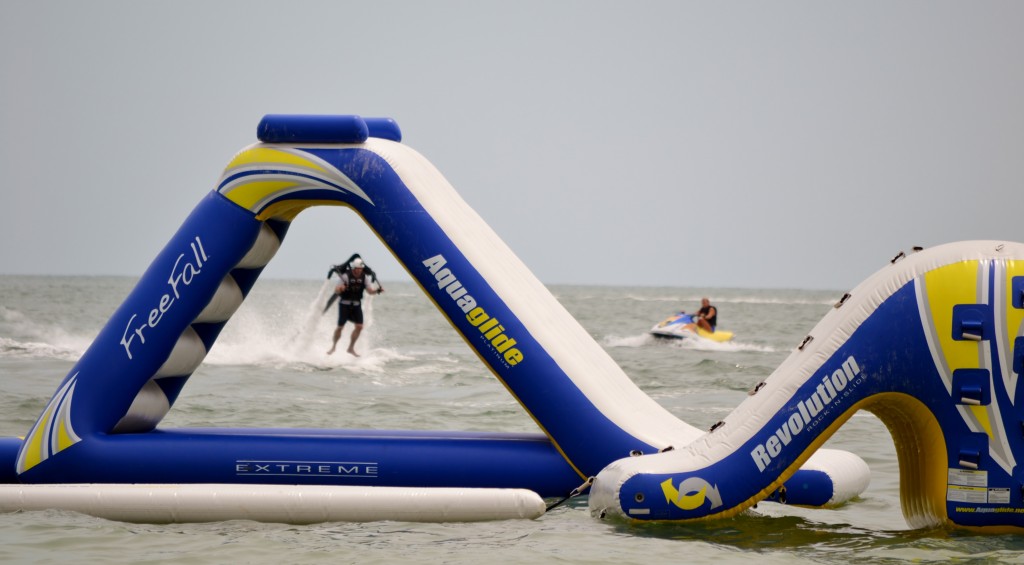 Peek-a-boo. Eric always thought he could walk on water. Damn.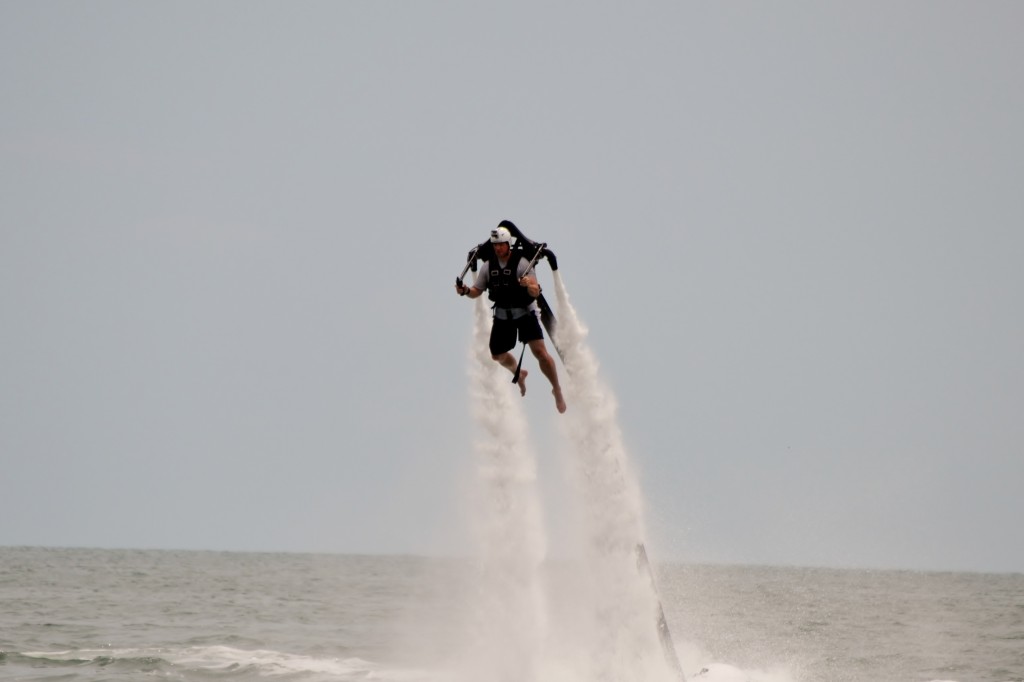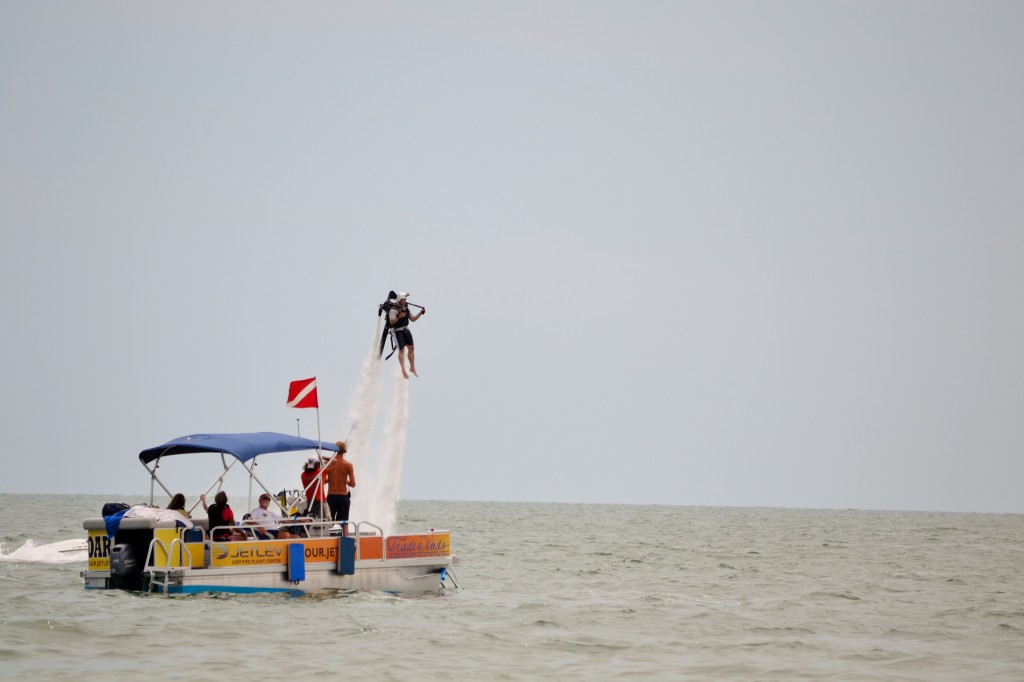 Eric took to the sky. Kai and Arielle napped.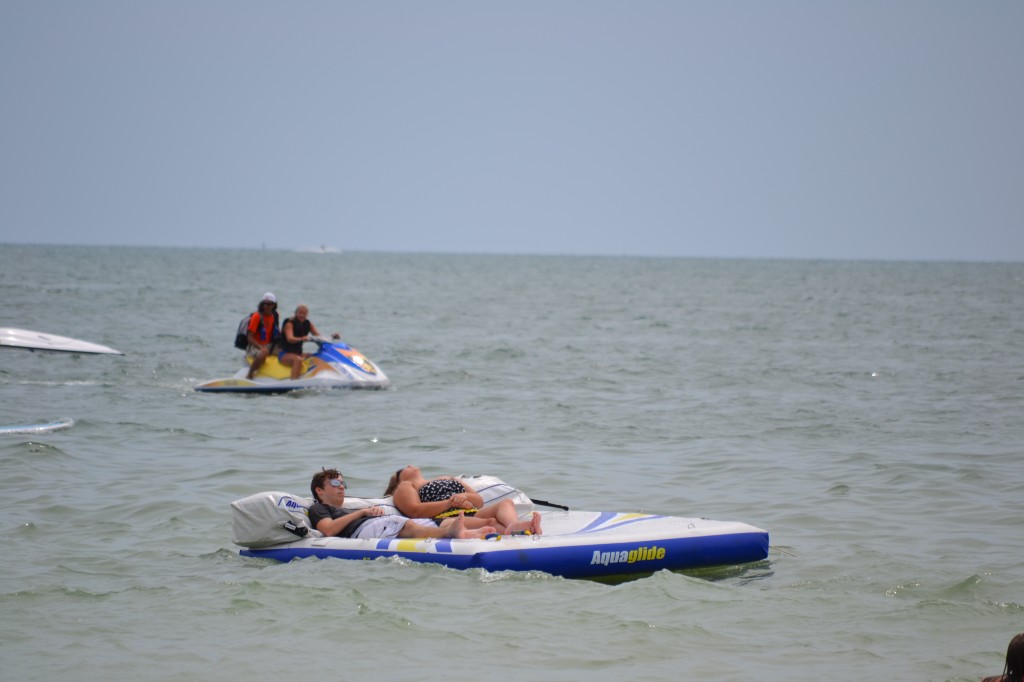 Later, they woke and tried to give me the pouty lips thinking it would convince me to swim out to their raft.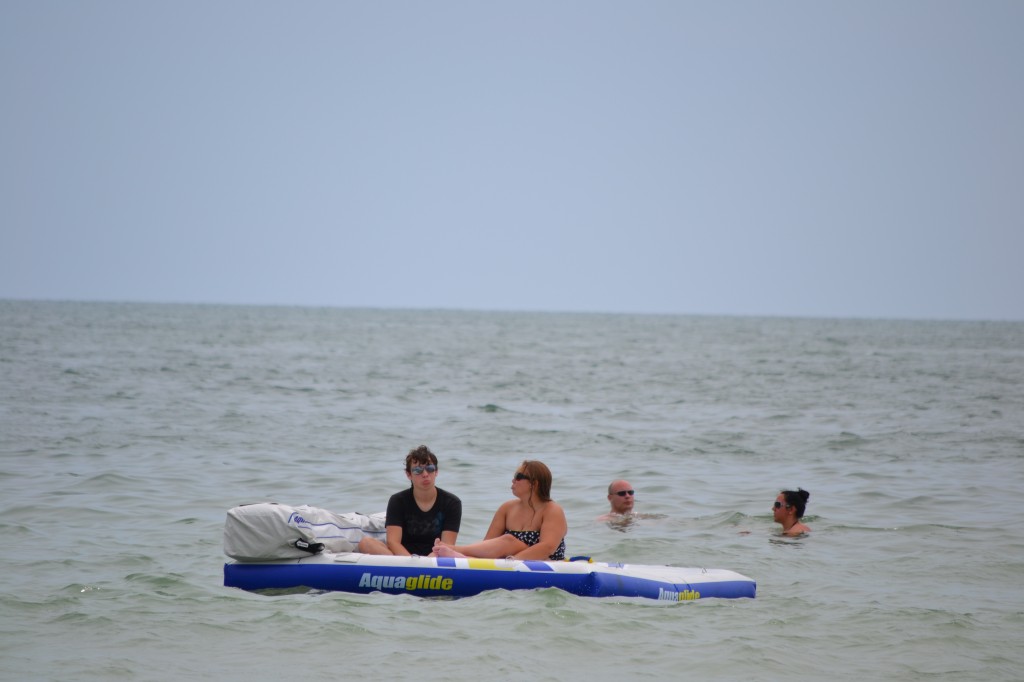 No way. These feet do not do the stingray shuffle. Besides, I think we ruined enough electronics for one year. My camera wouldn't have survived the journey.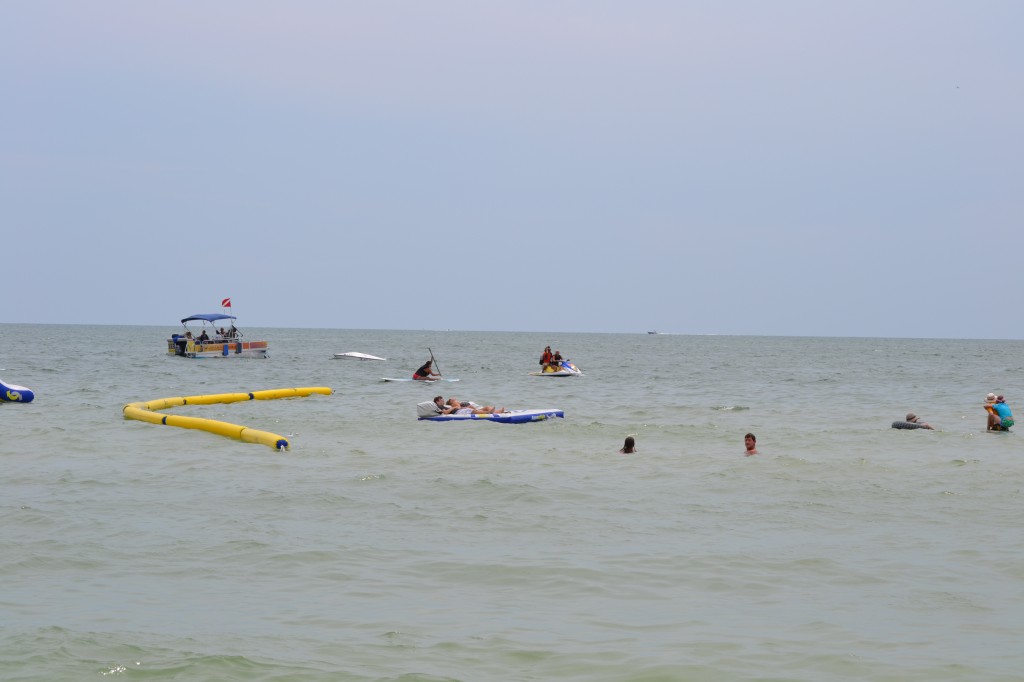 I decided instead to take pictures of seagulls.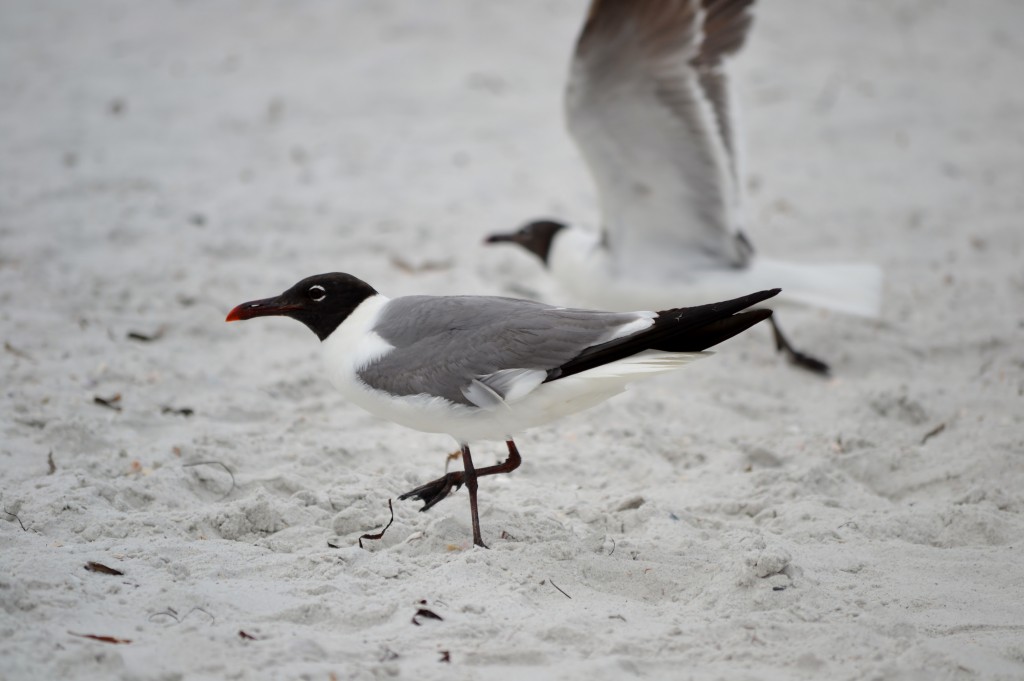 When I turned around guess what Eric was doing?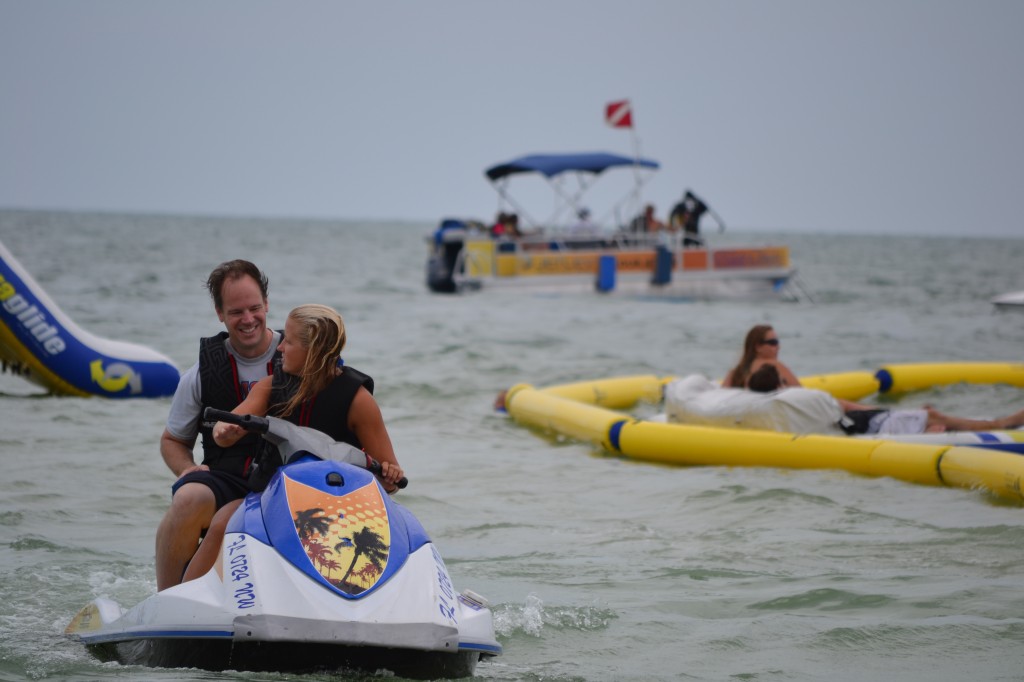 He rode right past his children and didn't even notice. I wonder why? I'm sure it wasn't the young blonde. He's telling her how much he loves his wife or something like that I'm sure.
JetLev at TradeWinds.
By the way – if you like this blog be sure to subscribe to it via email so you get informed of every new post. To do this, just click this link and give us your email address. Then simply click the confirmation text in the email you will be sent and you're all set. Or click on the Facebook button above and click "like" on my Facebook page. I'm trying to hang  with the popular blogs and they won't let me until I have like a bazillion "likes." Thank you.
---