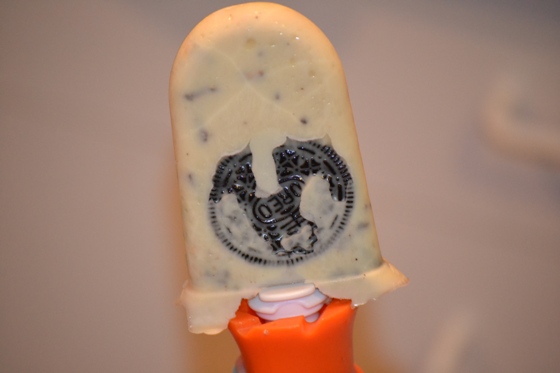 This is the story of two adorable teenagers and their popsicle making adventure.
It began with a mother-daughter shopping trip to Brookstone.The Zoku Quick Pop Maker caught our eye and brought us back to the days when we used to pour orange juice into plastic containers, stick them in the freezer and wait… and wait…
Feeling nostalgic and grasping for every opportunity to bond before Arielle leaves for college I bought the Zoku and the book of recipes.
Arielle and Kai chose to make the watermelon pops first. They blended the watermelon.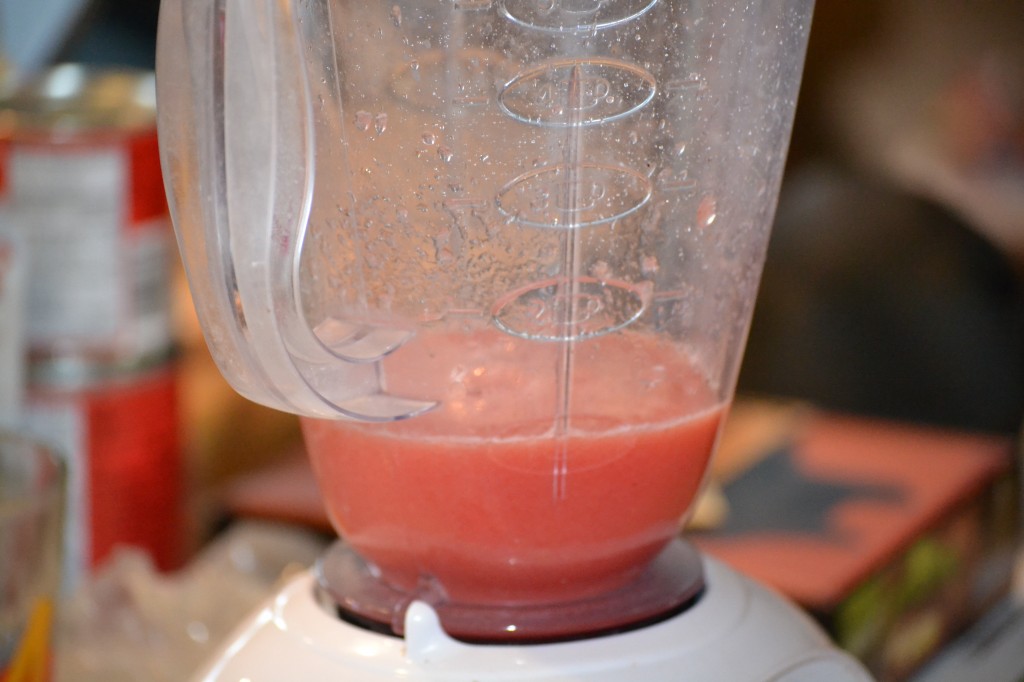 There wasn't quite enough watermelon juice after it was strained. But wait… where did all the leftover watermelon go? "Kai!" Into Kai's mouth that's where. Teenage boys like their food.
Arielle and Kai got back to work.
Eric waited patiently for his turn in the kitchen. Luckily, he was the one cooking dinner.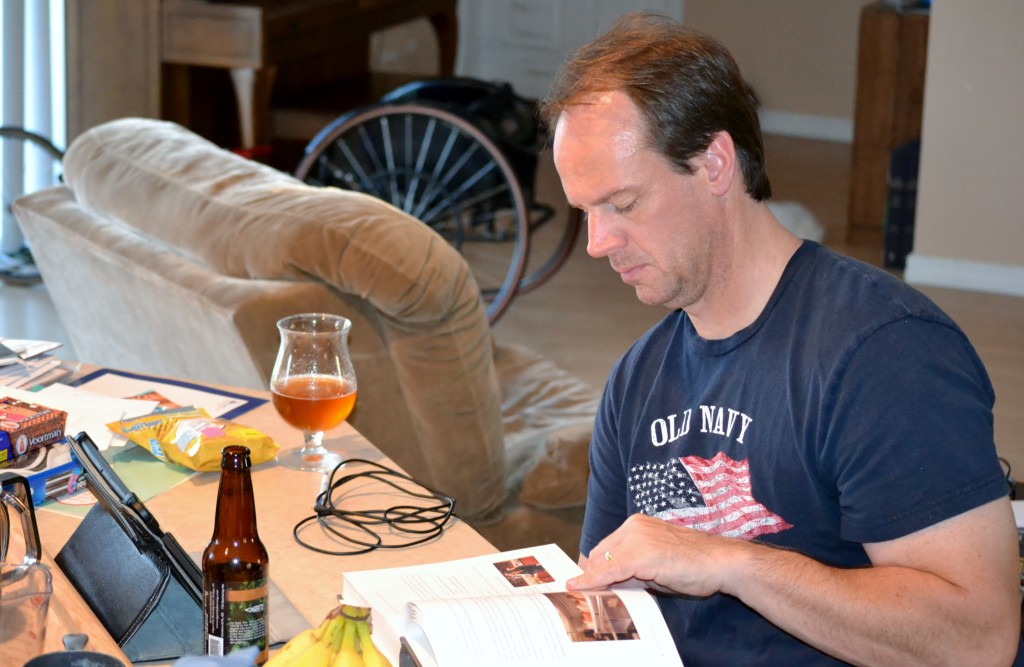 Arielle and Kai made sure they followed all of the directions. Well, except for having the right amount of watermelon.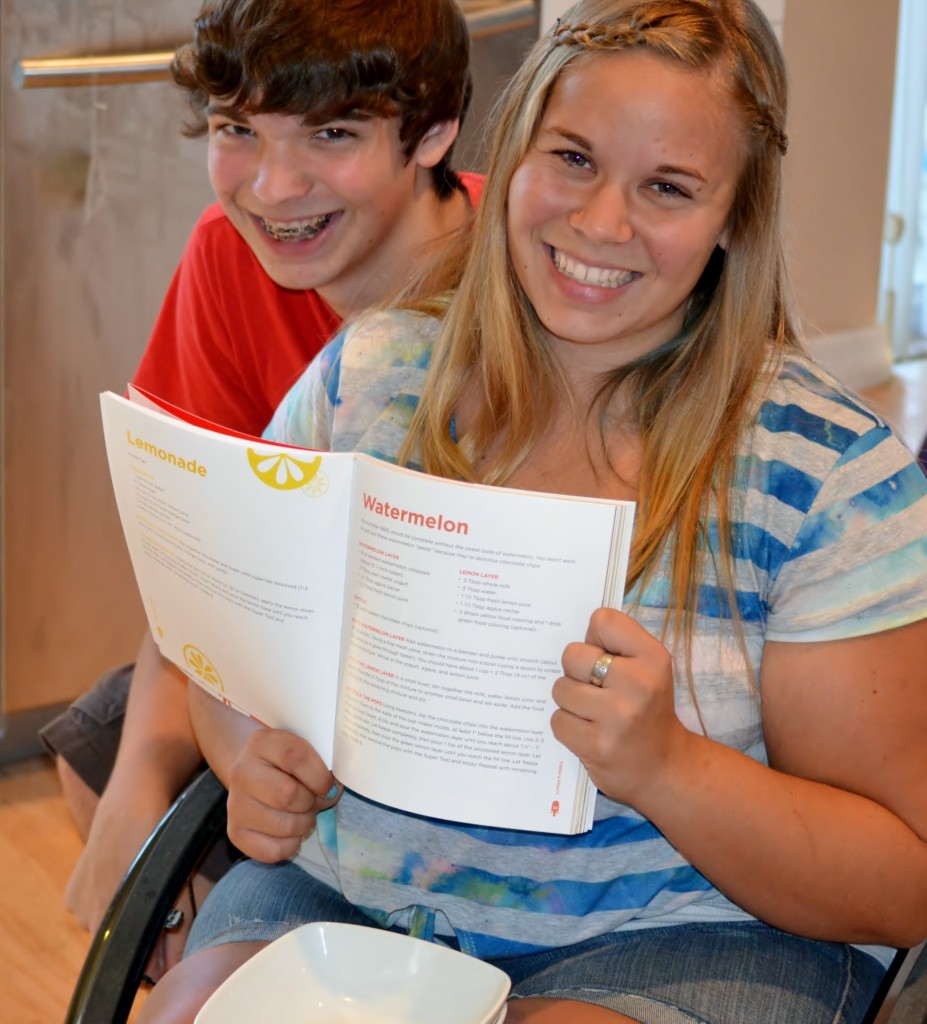 Finally, it was freezing time. We all watched the clock.
Arielle volunteered to figure out how to remove the pops from the Zoku. We all waited as she twisted, pulled and turned.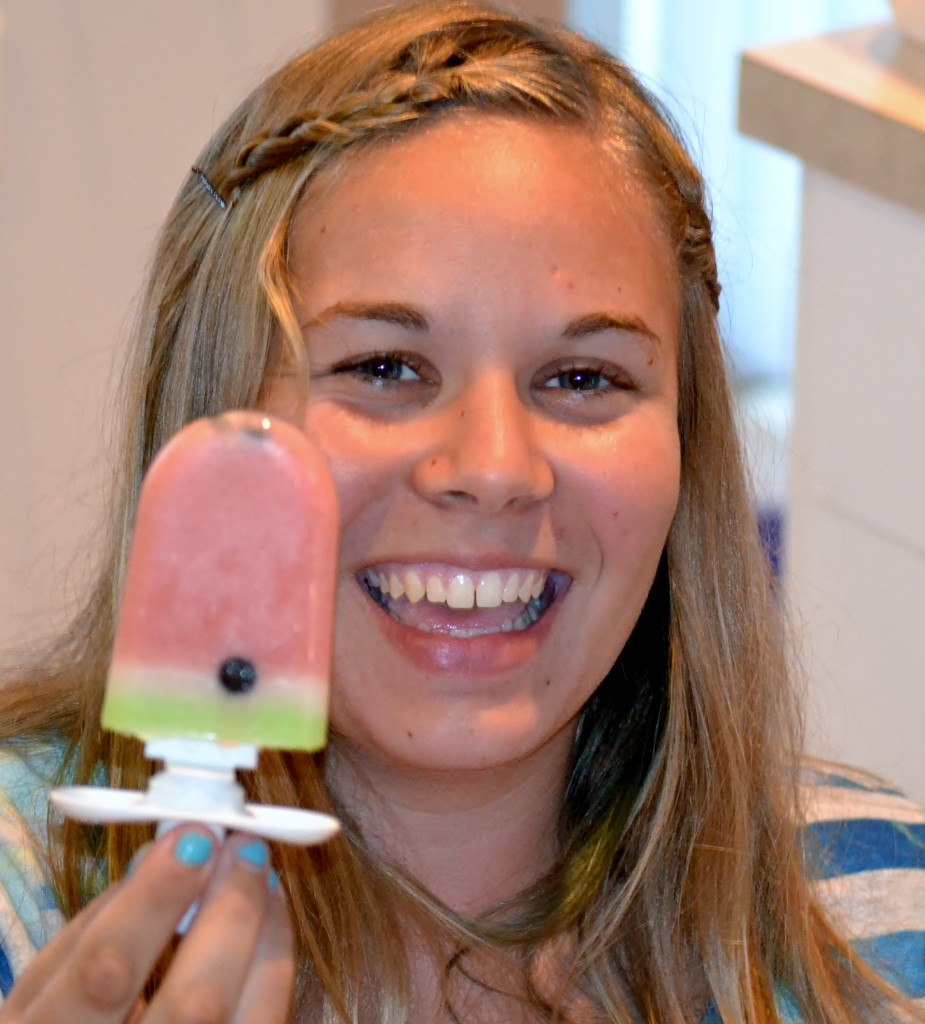 Yay! Look how pretty.
Go ahead… taste it. Arielle went first.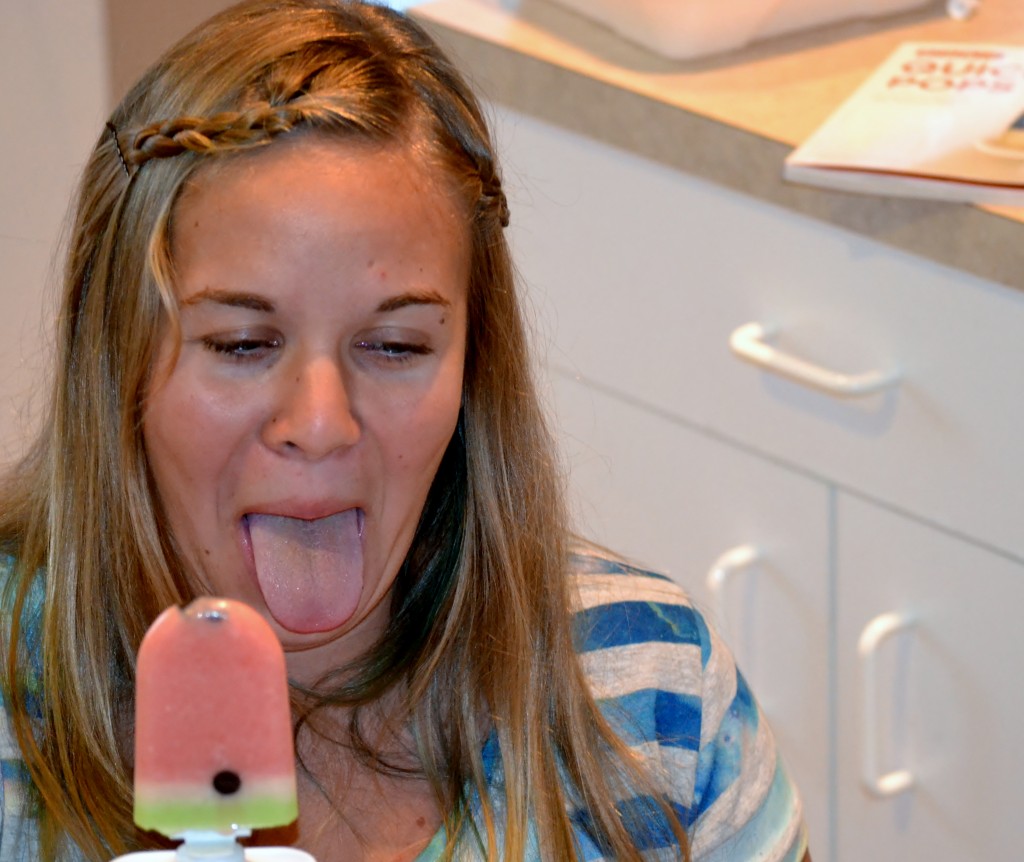 The moment you realize you're going off to college and you can't even make popsicles…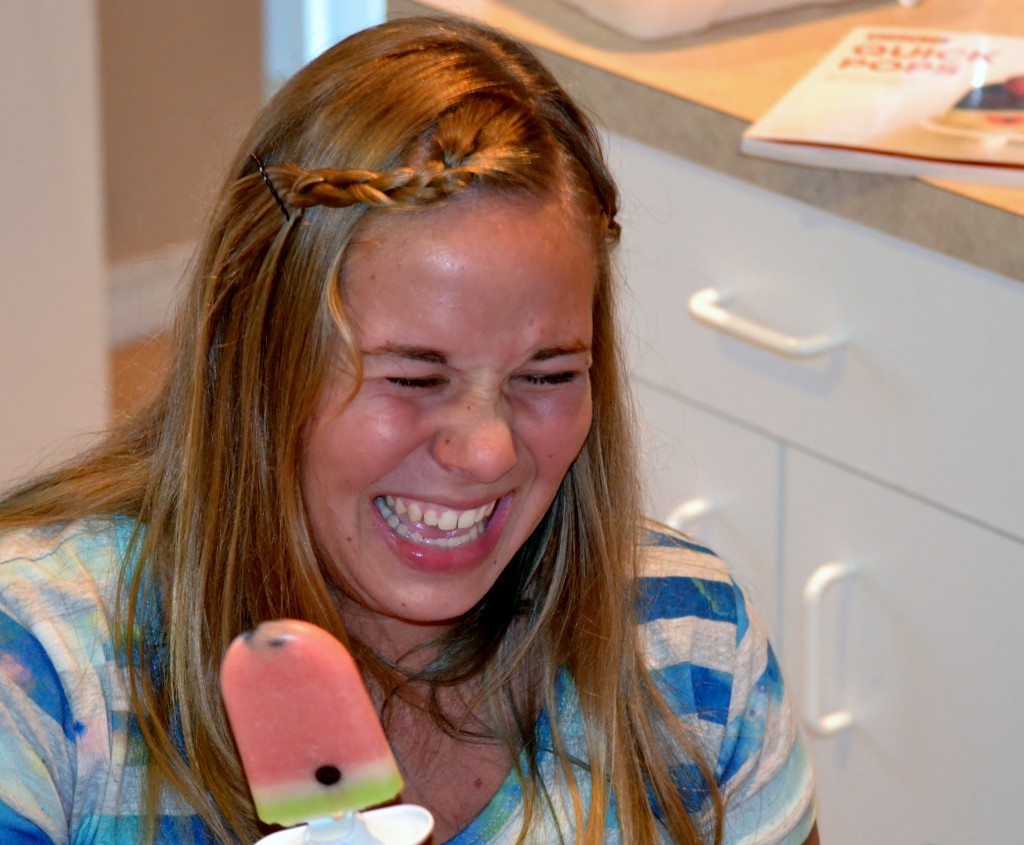 There's really nothing to do but laugh. Perhaps a little less yogurt and a little more watermelon would have been a good idea.
Still, Kai and Eric decided to give the pops a try.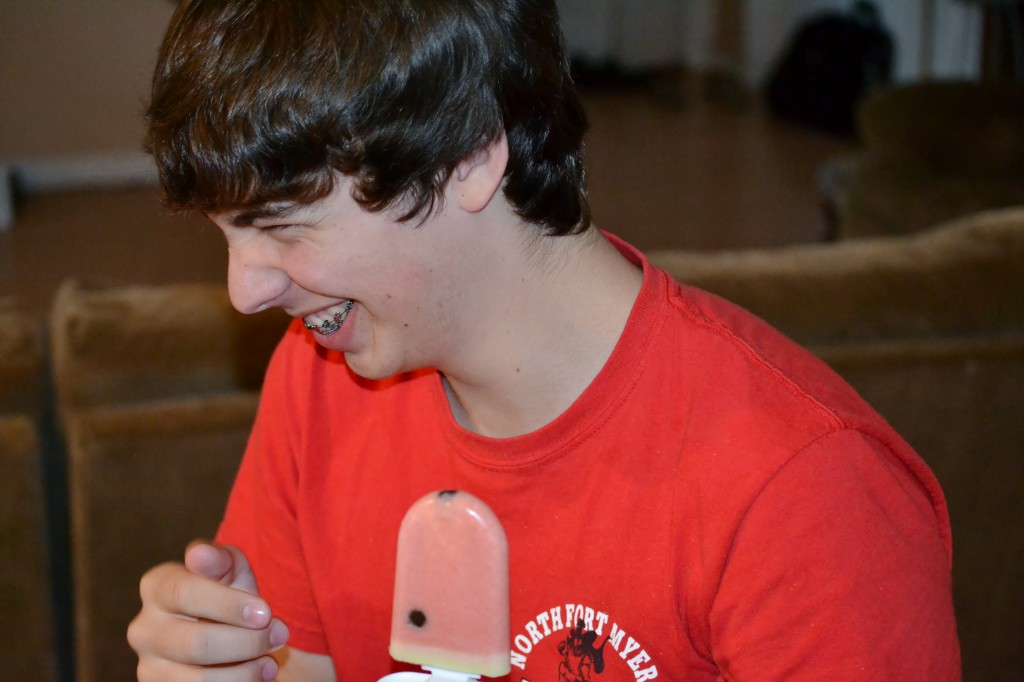 His face says it all.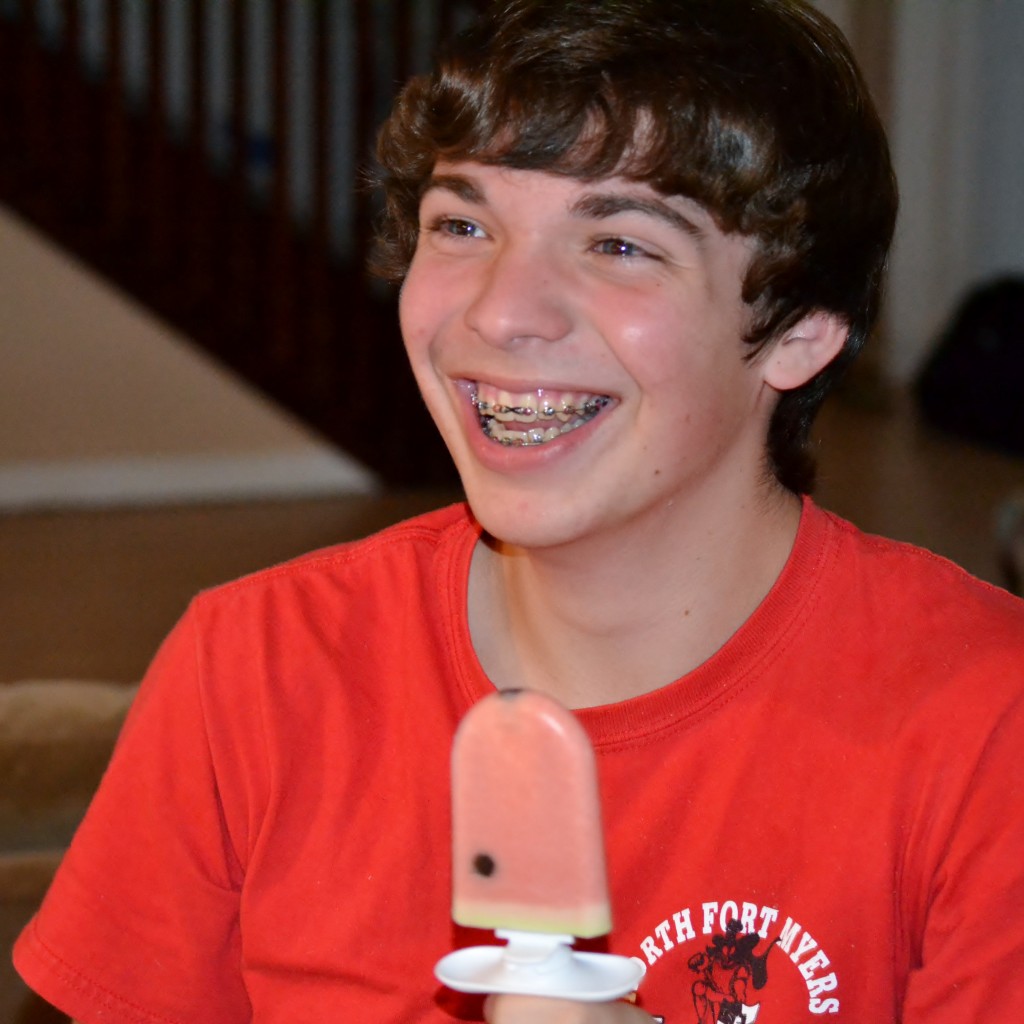 Kai's happy he has four more years to perfect his popsicle making skills.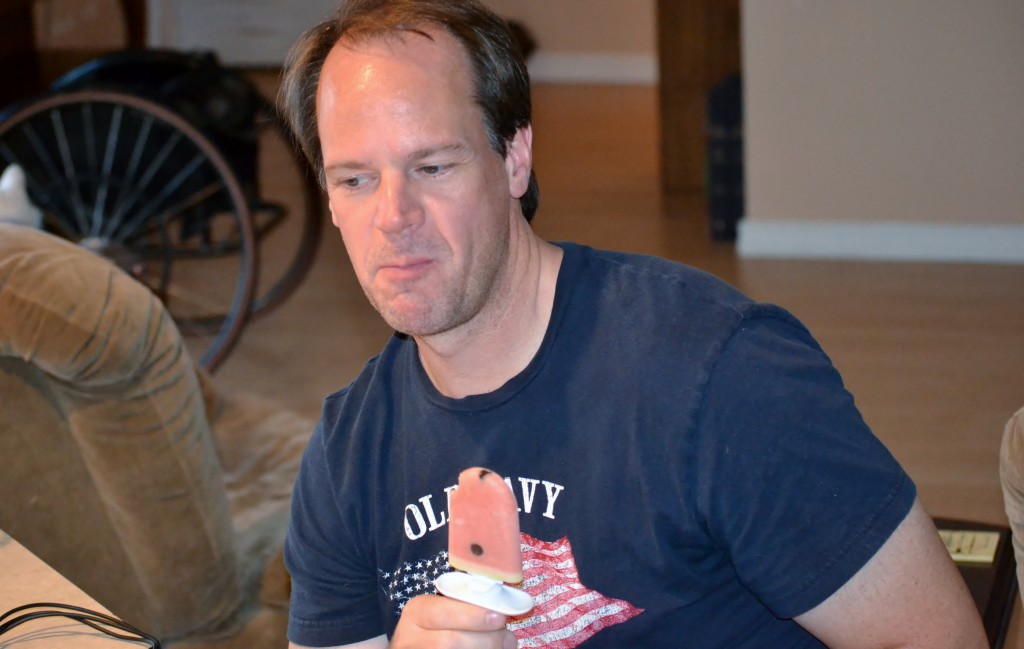 Eric's wondering if he should be a supportive dad and make a positive statement about the pops or teach brutal honesty. And yes, that's a racing wheelchair in our living room.
Where rejected watermelon pops go to melt.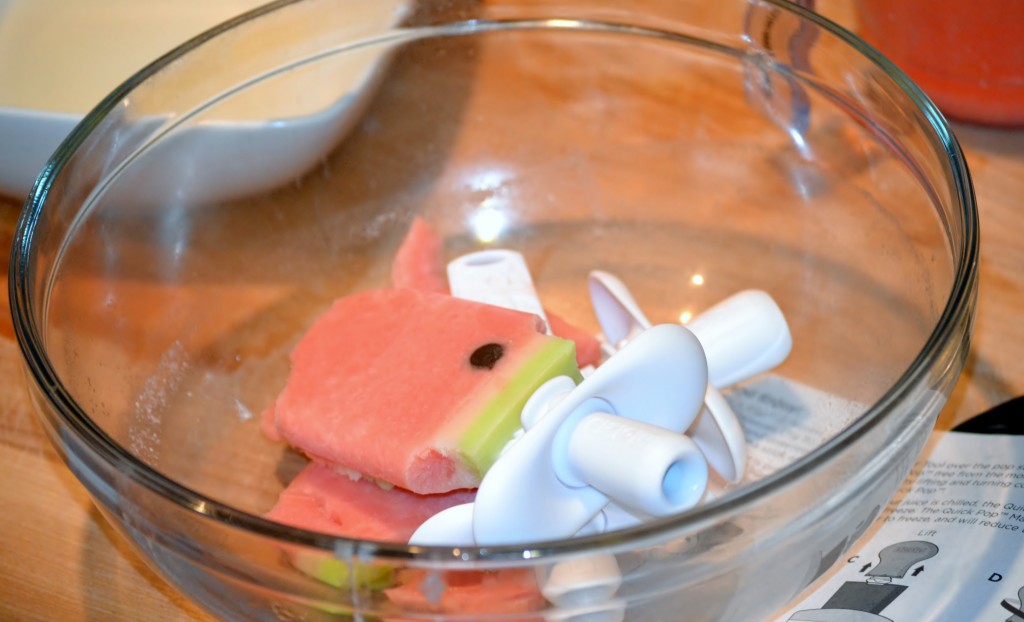 However, we didn't give up. Our second recipe was for cookies & cream pops.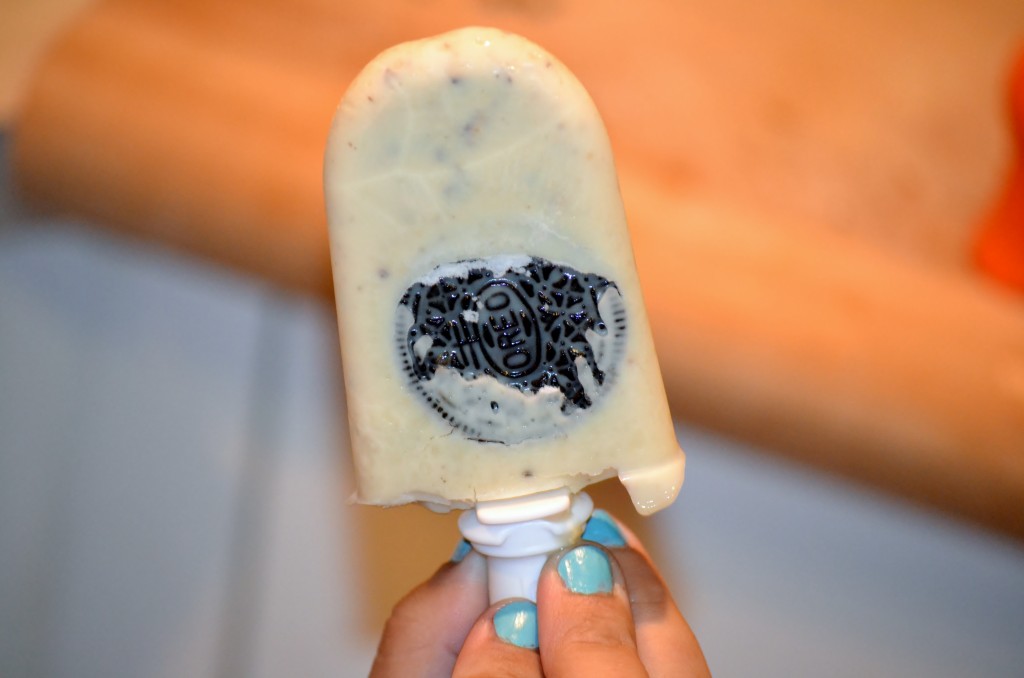 They tasted much better! Not quite awesome… but definitely better. We have forty more recipes in this book to try. Perhaps the Nutty Chocolate Pretzel or PB&J for our next project. When we discover our favorite flavor I'll be sure to let you know. Meanwhile, here's a recipe for the over 21 crowd. Cucumber Mint Margarita popsicles. I'm thinking I'd like to experiment with sangria pops. MMMMM.
By the way – if you like this blog be sure to subscribe to it via email so you get informed of every new post. To do this, just click this link and give us your email address. Then simply click the confirmation text in the email you will be sent and you're all set. Or click on the Facebook button above and click "like" on my Facebook page.Thank you.
---