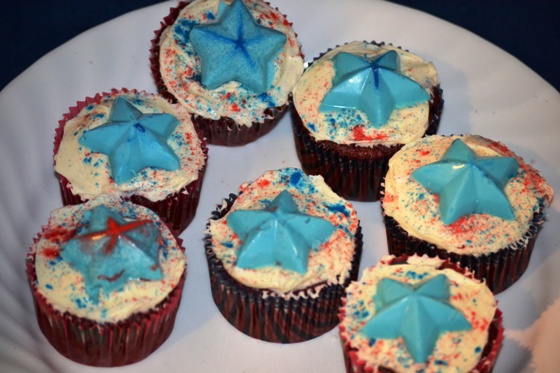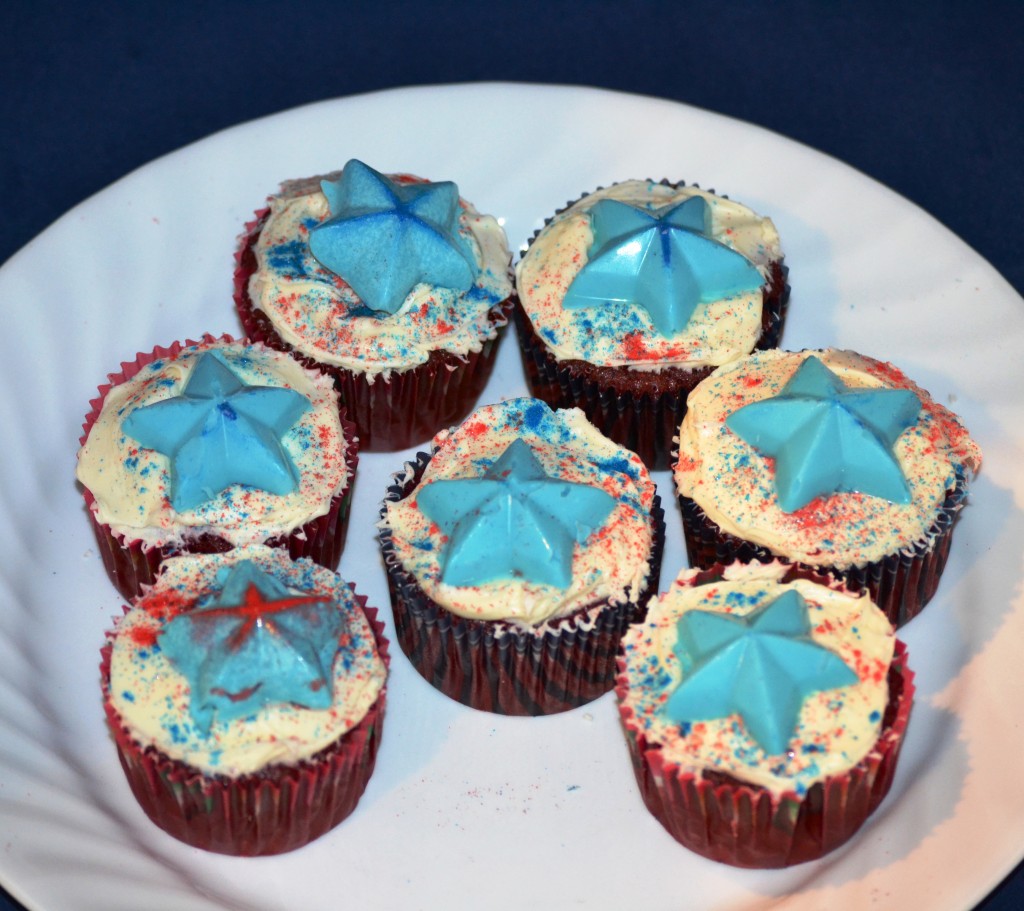 I had to make more popping cupcakes before the 4th of July. Okay, it was really Arielle who did most of the baking. I supervised. These cupcakes are very easy and festive. Change the colors and they could be used for a space themed birthday party.
First we used a red velvet cake mix. See… very easy.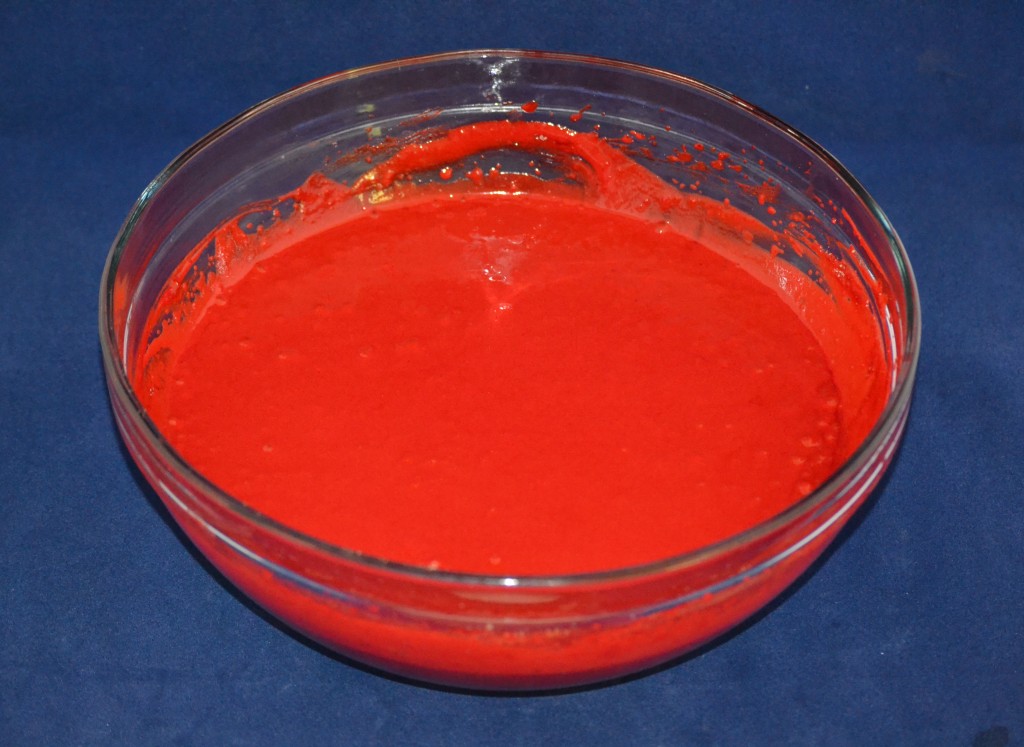 Lovely red.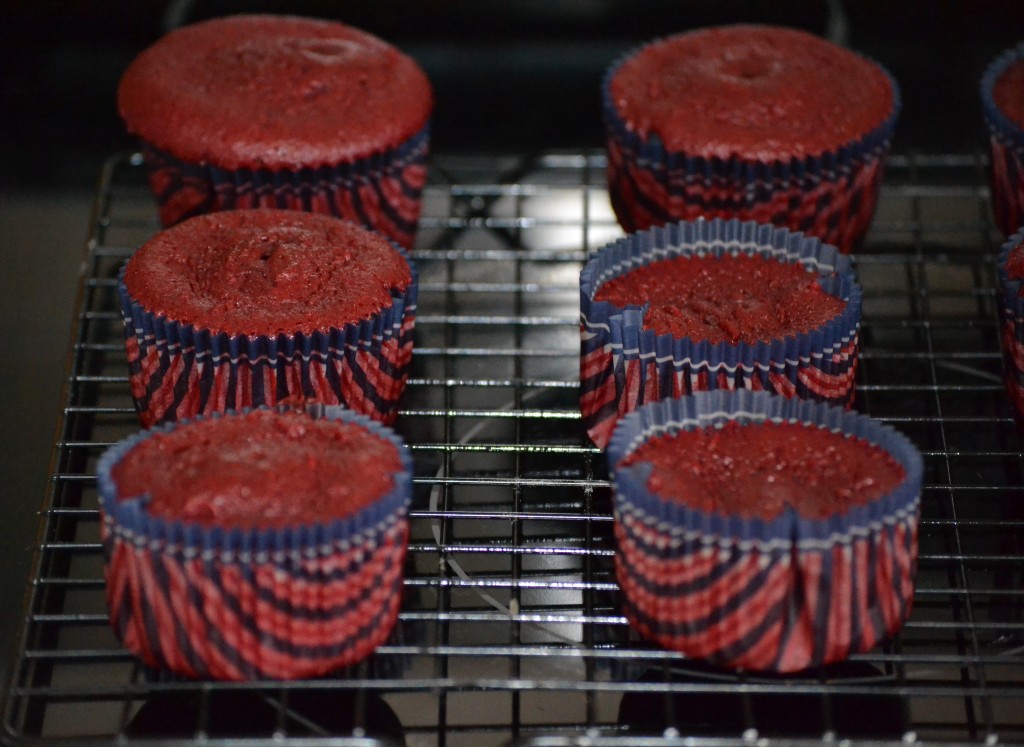 We melted blue chocolate wafers in the microwave.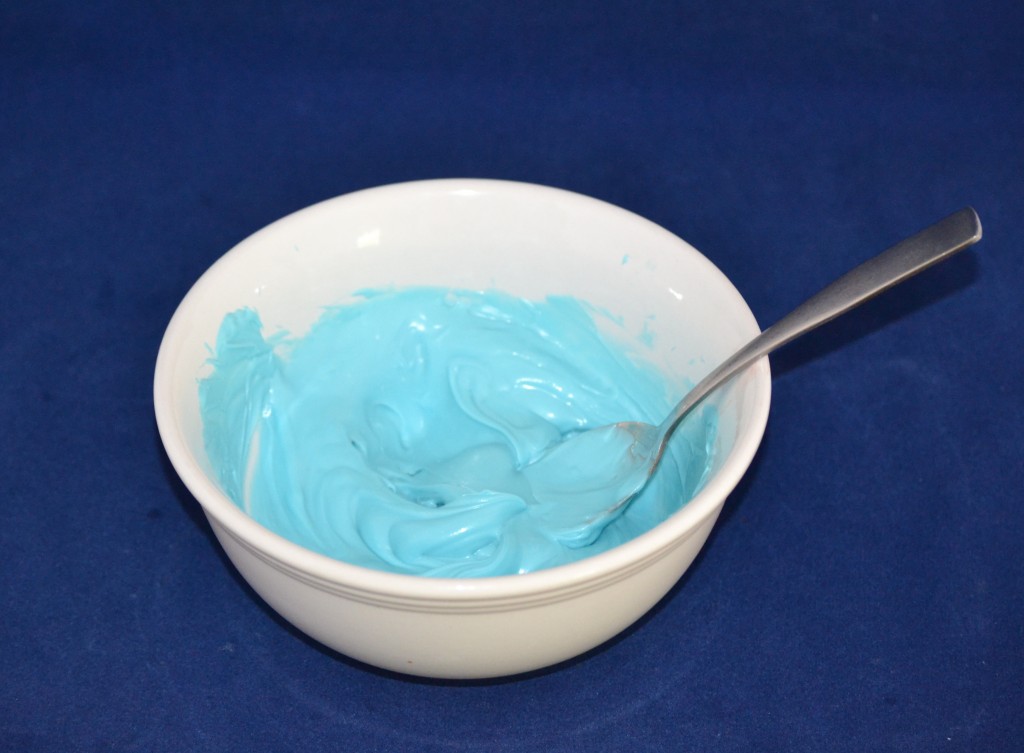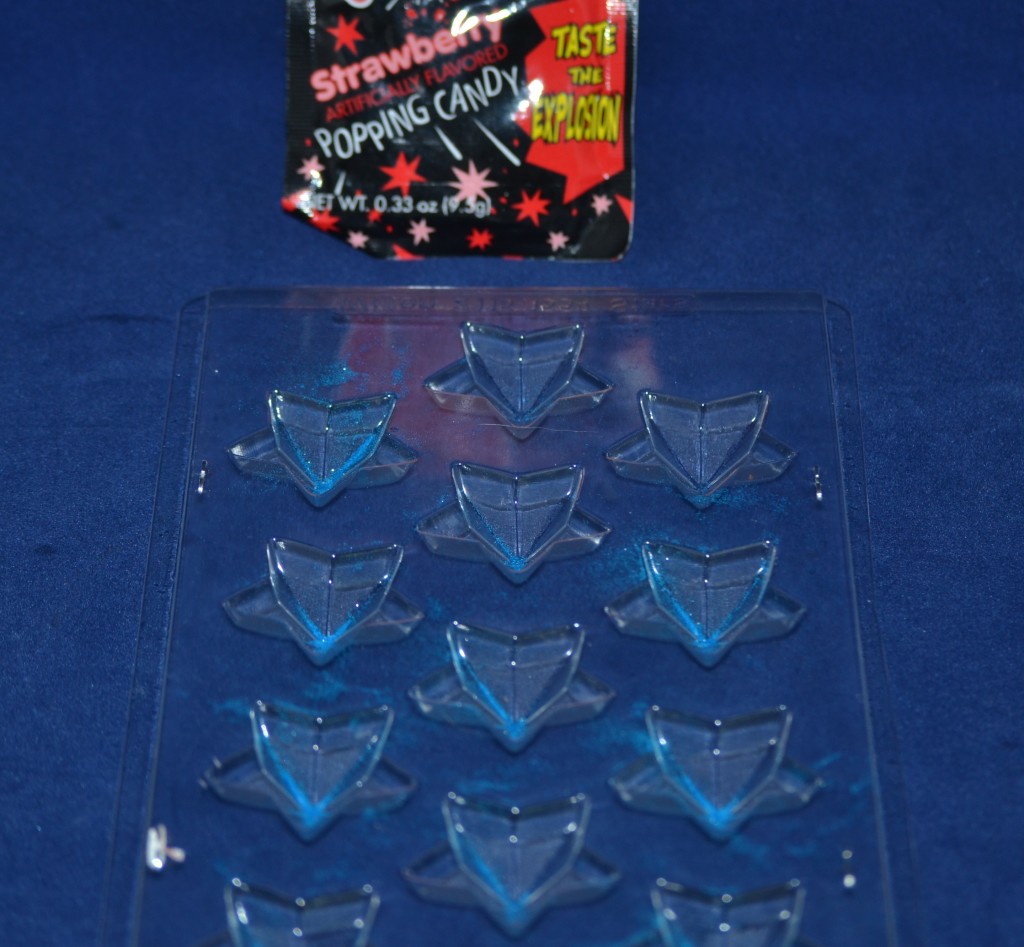 Sprinkled food glitter into the bottom of a star mold, poured a tiny bit of chocolate, added some pop rocks and then covered the pop rocks with more chocolate. Ten minutes in the refrigerator and the chocolate stars popped right out of the mold.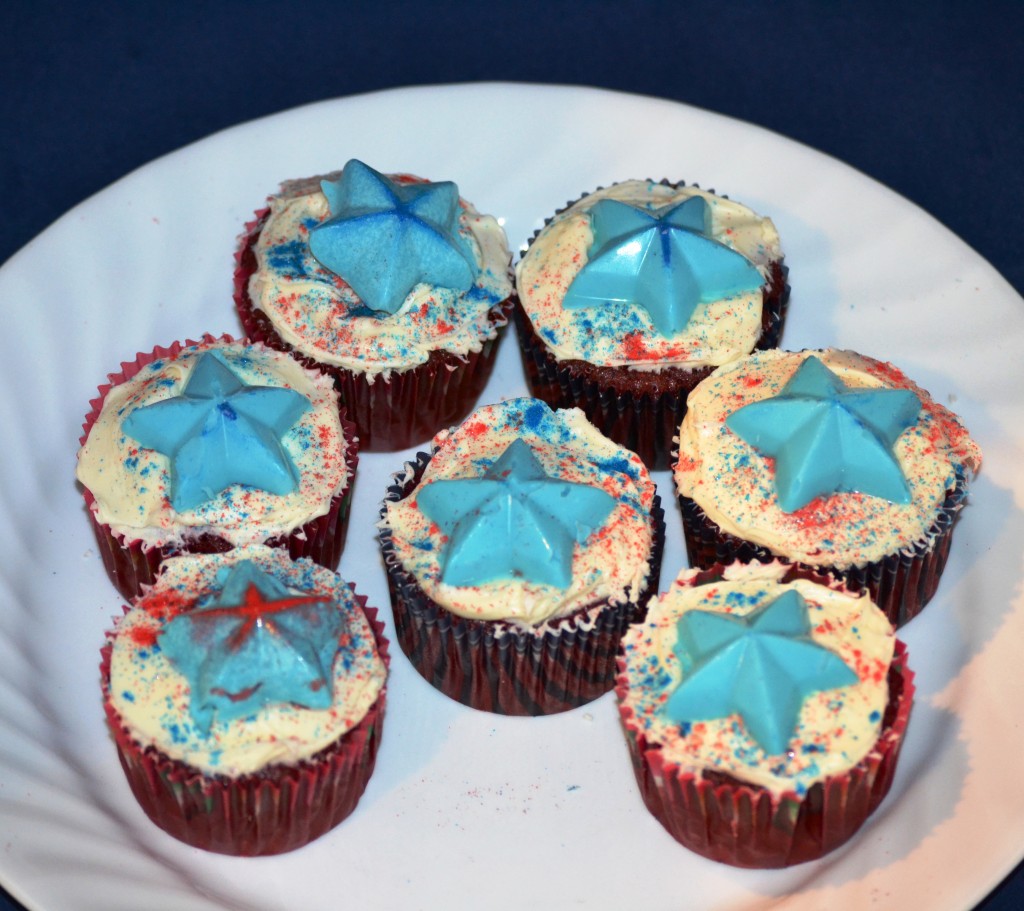 Delicious and the chocolate stars fizzle in your mouth. Happy Fourth of July!
By the way – if you like this blog be sure to subscribe to it via email so you get informed of every new post. To do this, just click this link and give us your email address. Then simply click the confirmation text in the email you will be sent and you're all set. Or click on the Facebook button above and click "like" on my Facebook page.Thank you.
---