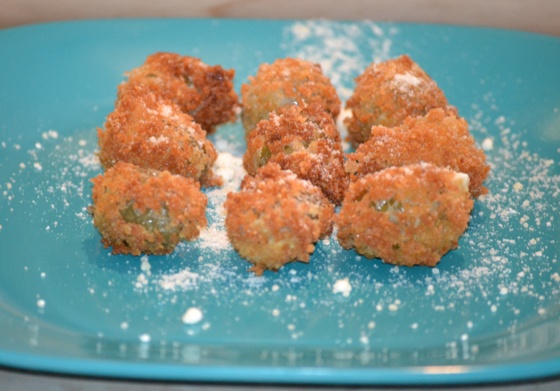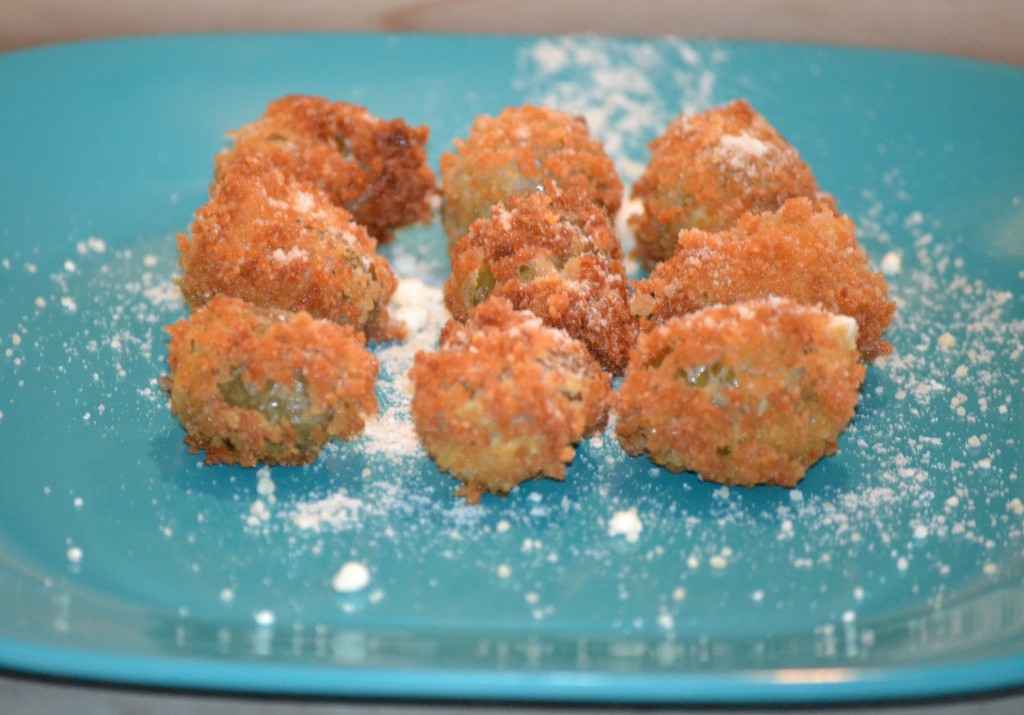 This recipe came from The Food 52 Cookbook. I say the olives are the world's greatest. They call the olives: Olive all ' Ascolana
Ingredients:
1 tsp. Mustard Seeds
1 tsp. Rosemary
1 Clove Garlic
1/4 tsp. Red pepper flakes
1/2 cup Goat Cheese (room temp.)
1 large jar of Green Olives
Small bowl of flour
Small bowl with one large egg (beaten)
Small bowl with 50/50 Panko Crumbs and Parmesan
Mix together the garlic, mustard seeds, rosemary and red pepper flakes.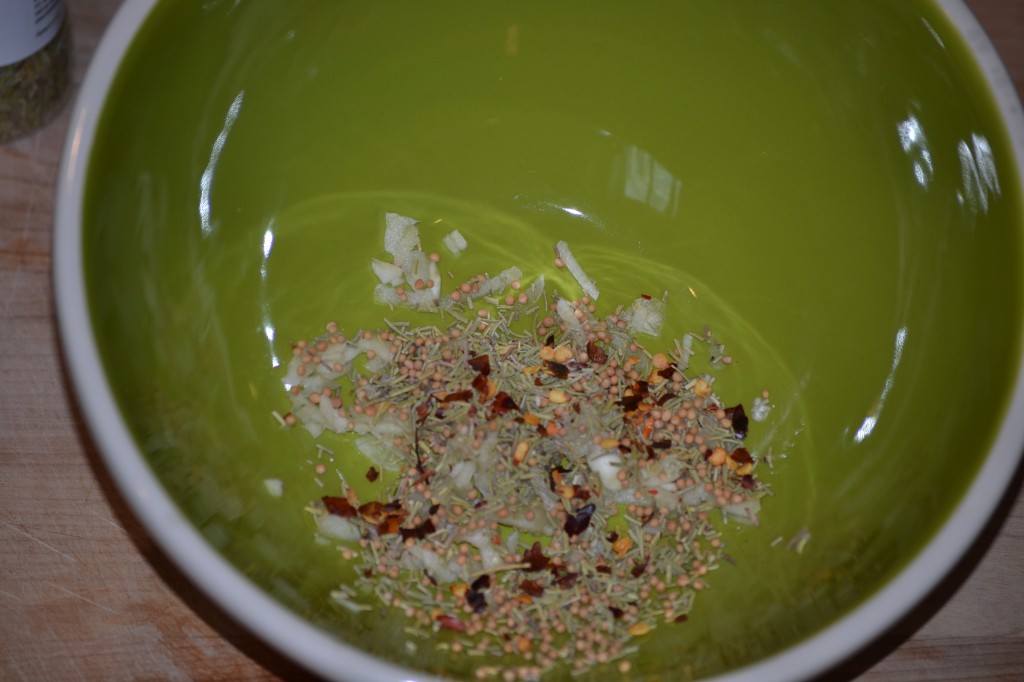 Add the cheese.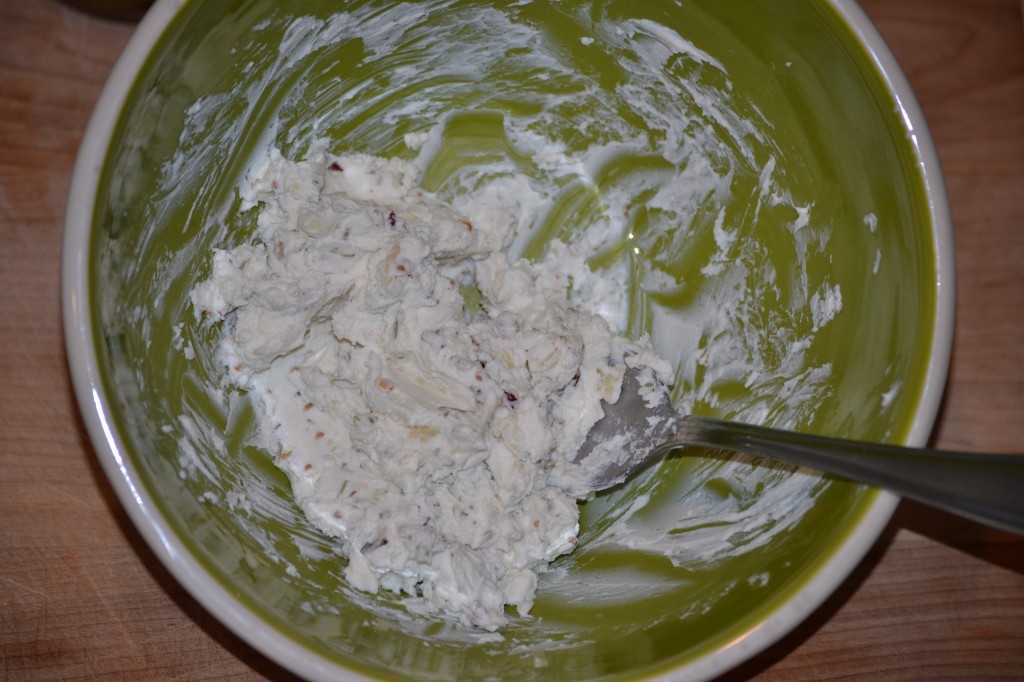 Refrigerate the mixture for twenty minutes. Then stuff the olives. We tried stuffing a few mushrooms too. Okay, not "we", Eric stuffed the mushrooms. I took the picture.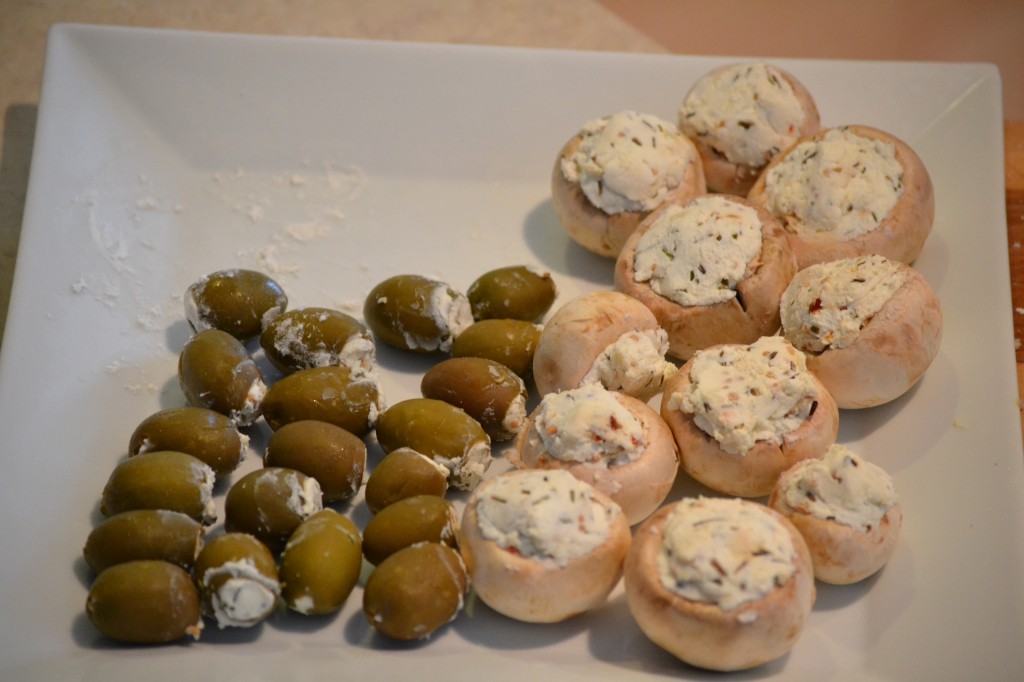 Roll the olives in flour.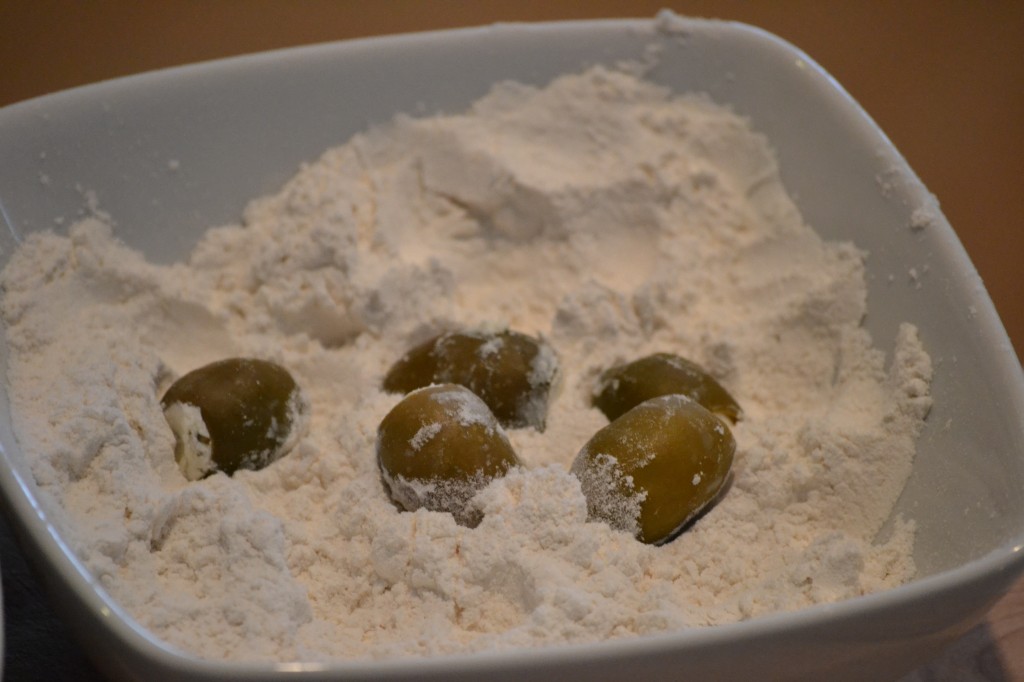 Then egg…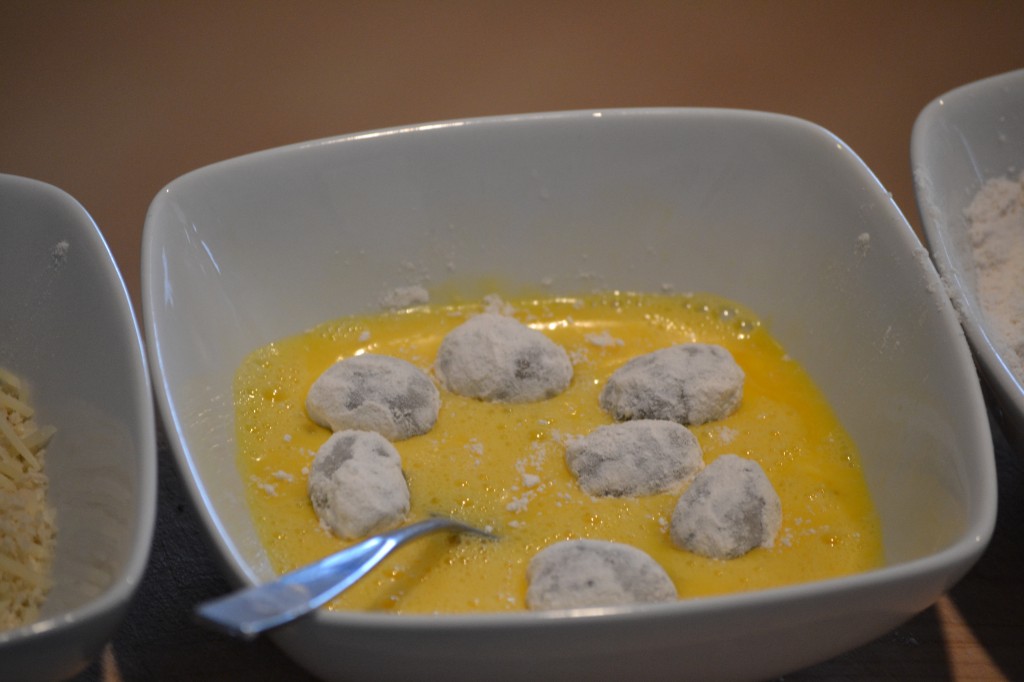 And finally the bread crumb parm combo.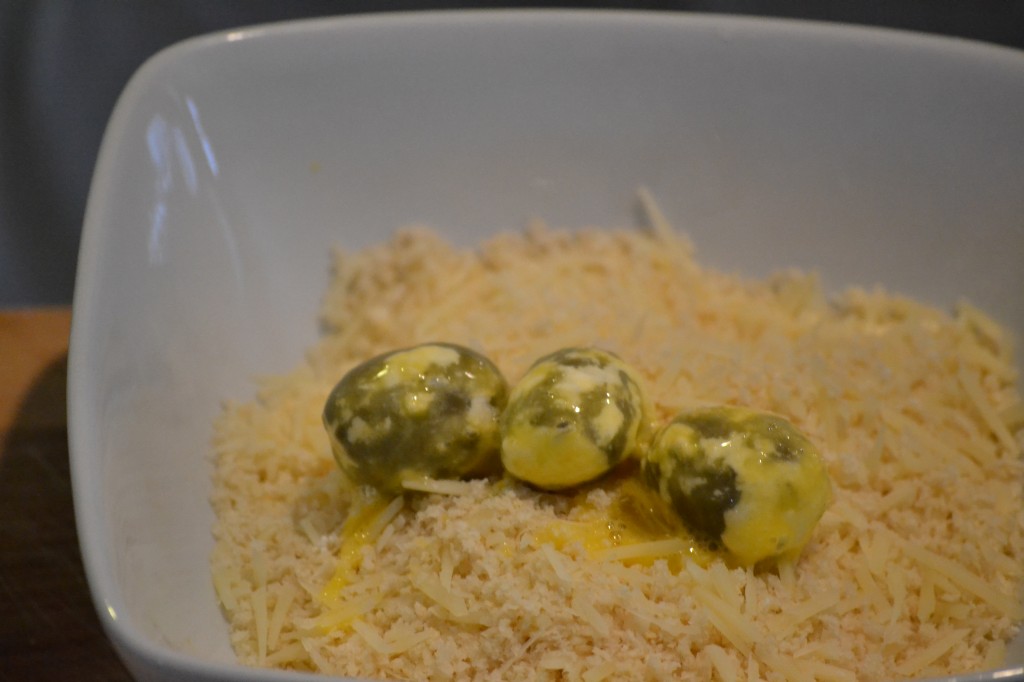 Heat one cup of oil in a small pan on medium heat. Cook olives rotating once – about four minutes. Sprinkle extra parmesan on top. Let cool and enjoy. I could eat these every day.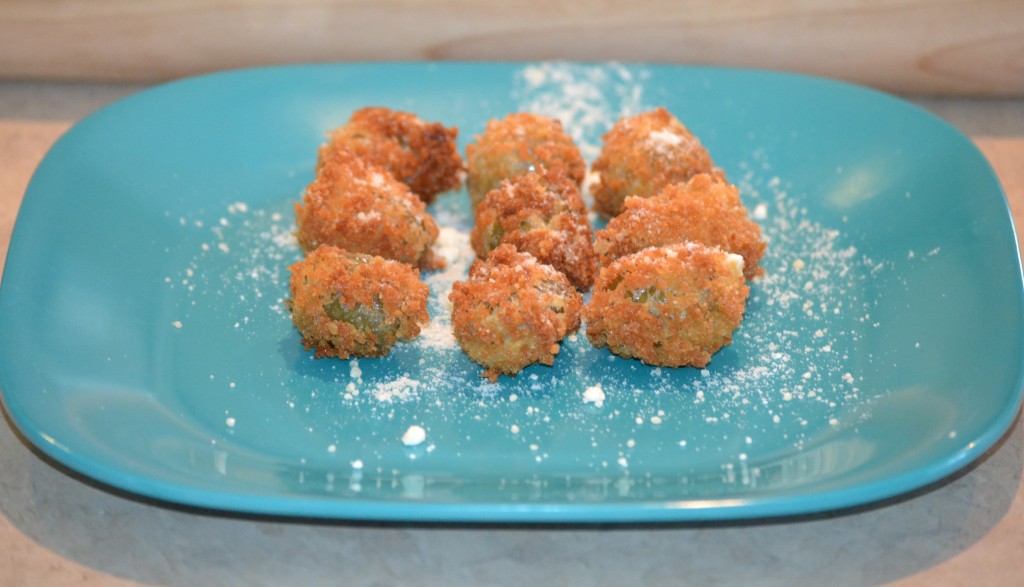 By the way – if you like this blog be sure to subscribe to it via email so you get informed of every new post. (I won't share it with anyone.) To do this, just click this link and give us your email address. Then simply click the confirmation text in the email you will be sent and you're all set. Or click on the Facebook button above and click "like" on my Facebook page.Thank you.
---