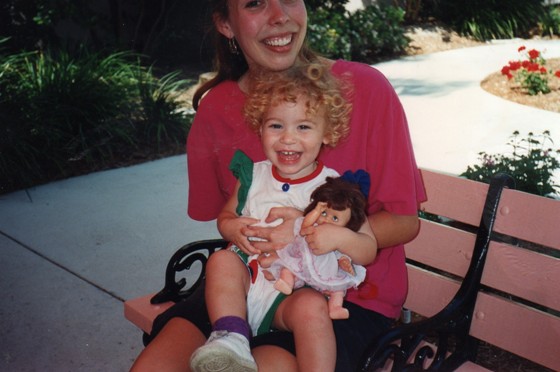 I can't sleep. I know why. I read until my eyes close and the book hits my forehead. I wake, put the book down, close my eyes, and my mind takes off running. The words bouncing off the walls of my brain like a racquetball – I'm falling apart. The pieces of my life that have fit together for nineteen years are about to come unglued as one little bird gets ready to leave the nest.
My life is about to change and I feel like I want to rewind, go back and see precious moments from the past. Did I enjoy them enough? Did I soak in every smile and do all I could to make our home happy? Did I create a world of wonder and possibilities? Did I teach kindness and manners and the importance of having a positive outlook on life? Did I teach my children to set goals, aim high and to have the courage to say, "I love you."
I want to hide. I want to crawl under the covers and pretend that it's 1998 and I'm holding Arielle's hand and carrying Kai in my arms. We are at the park and Arielle is talking faster than she can breathe and telling me about her day at school. Kai is snuggled into my shoulder asleep. Those days are only a memory. Gone. Those tiny voices and little bodies have grown into young adults facing problems greater than what Halloween costume to choose. Have I prepared them for the pressures of being adults? When they look back, what will they see – what will they remember?
Then there's me. I've been needed for nineteen years. From the moment I found out I was pregnant my mind shifted from what's best for me to what's best for them. All of these years I've always put my children first, me second. I was never a woman who needed to do it all because quite simply I knew I couldn't. I have friends who can blaze through a to do list receiving more energy with each completed task. Successful in their career and as a mom. Not me. Balancing kids with a full time job was too much. I always felt like one suffered when I excelled at the other. I gave up teaching with benefits and salary to become a full time housekeeper, taxi driver, party planner, and school volunteer. Okay, I started this blog, and wrote a novel but like caring for my children it didn't come with a salary and health insurance. It came with a joy of having the freedom to spend time with my children without the guilt of things I "should be doing for work." As much as I knew I had made the right decision for our family, I had to keep strong. A woman not working full time in our society must put up with comments like… "so you're a kept woman?" Or questions about what I accomplish in a day.
I find myself in an interesting place. Soon I won't be needed as much as I once was. One child at college and the other high school. After nineteen years I must begin to let go. Gently, tell myself it's okay to think of me first a little more than in the past. It's okay that I am not needed as much. A door is closing but a new one has appeared. One with only my name. I will open it slowly for four more years until it's wide open and then I will step boldly across the threshold ready for a new journey.
There will be one less person in our home, one less person sitting at our dinner table recounting stories of the day. One less person riding in the car. When I leave Arielle in her dorm room and fly back home, I will mourn the loss. Fall apart for a day… or two… or three. Then I will pick myself up and see the beauty of the future – my children's and mine.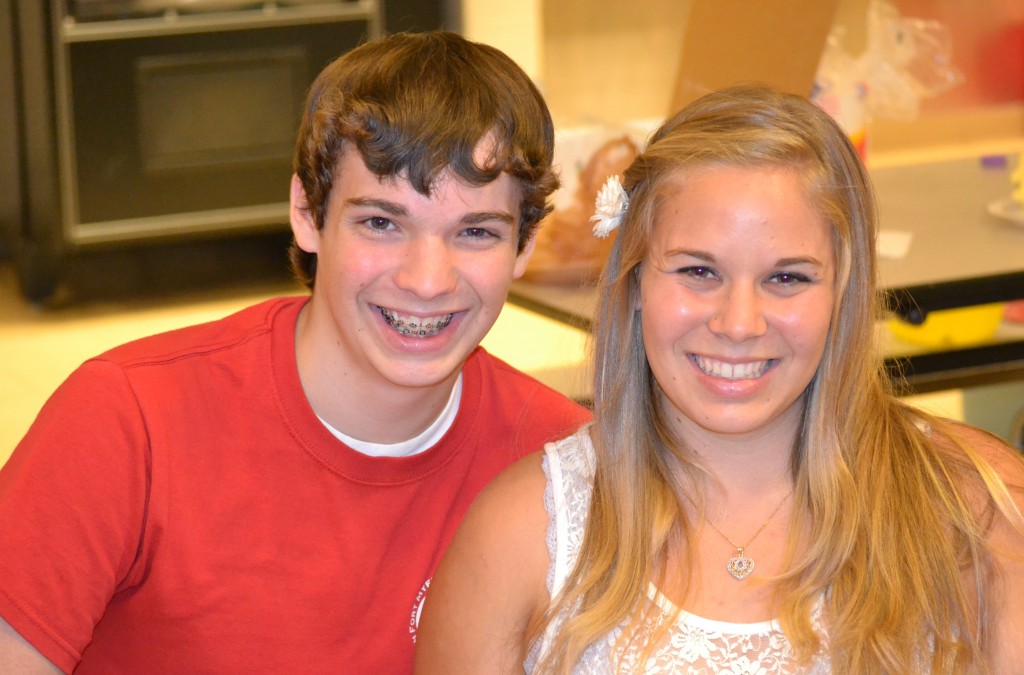 By the way – if you like this blog be sure to subscribe to it via email so you get informed of every new post. (I won't share it with anyone.) To do this, just click this link and give us your email address. Then simply click the confirmation text in the email you will be sent and you're all set. Or click on the Facebook button above and click "like" on my Facebook page. Thank you.
---