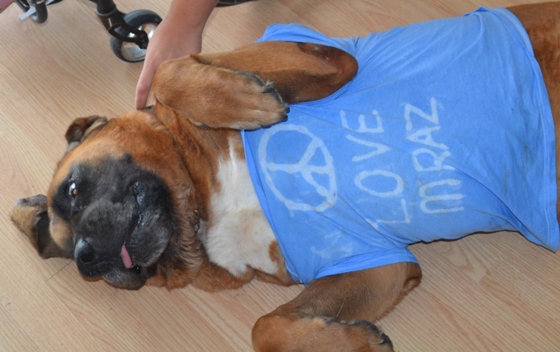 In my mind I had it all sorted out perfectly. Arielle and I were going to make beautiful Jason Mraz concert tees. The extra one would be for Buddy. I'd put it on him and take a photo of Buddy sitting under a tree at sunset showing off his Peace, Love, Mraz shirt. Yeah right!
I should have gotten the clue that everything was not going to work out as planned when it took us several days to make the tee-shirts that were supposed to be easy. I have dyed my hands, shower, tub, and sinks bright blue and pink. Gloves? I don't need any stinkin' gloves to dye tee-shirts. A plastic spoon will work fine. Give me the shirt (lesson learned… wear gloves).
Here's the shirt.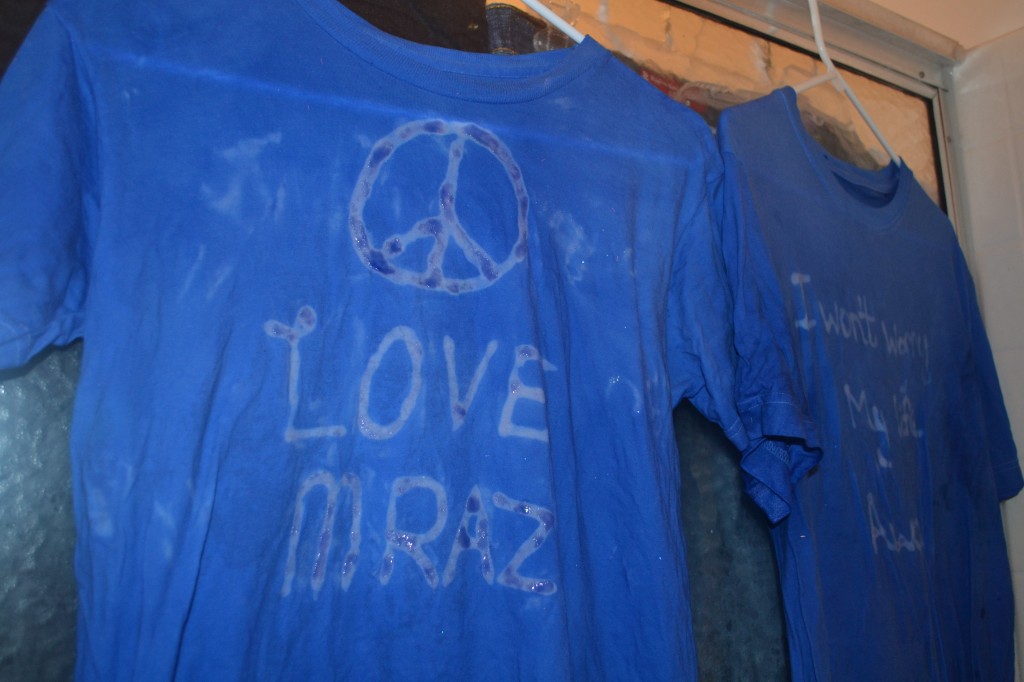 Here's Buddy.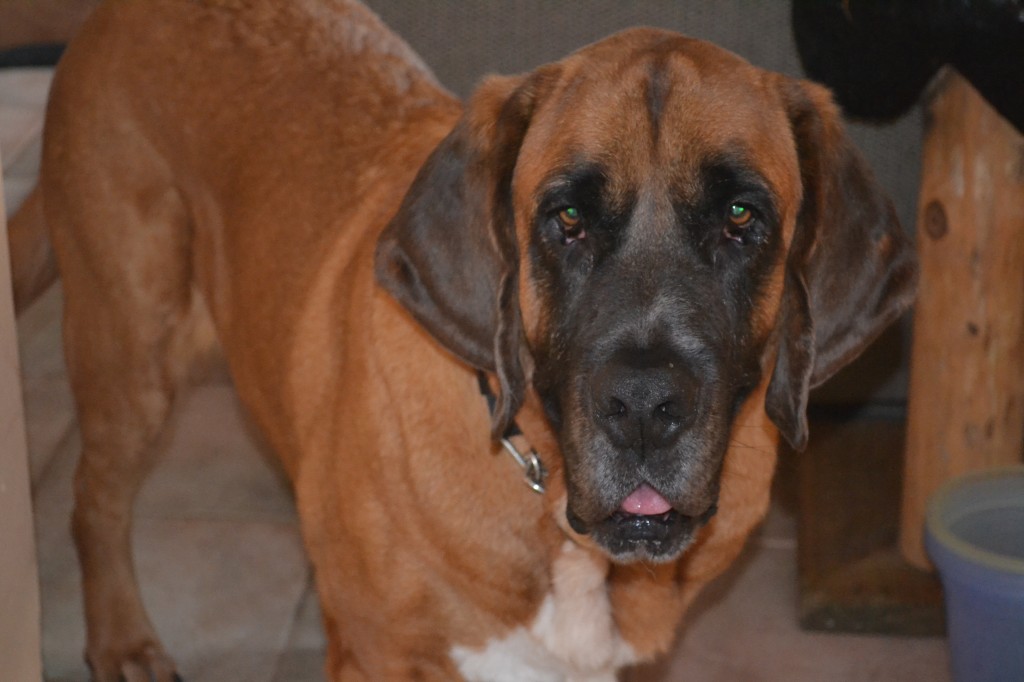 He's laughing at me. Go ahead… let's see if you can get a picture. Did you notice I drool and weigh 120+ pounds?
First, Arielle and I tried. Note: The pictures are unedited to give you an idea of our life right now. Boxes (packing for college), animals (a jealous Ollie), and a messy house (I started subbing instead of cleaning). Messy and emotional.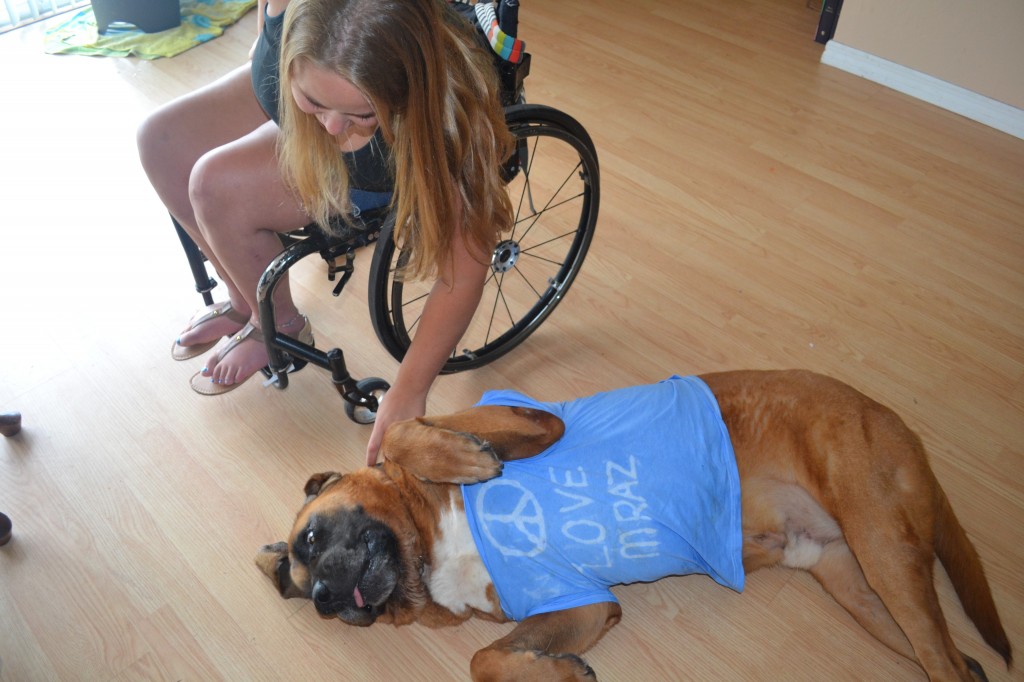 The shirt was a little too small. Imagine that.
Then Eric tried.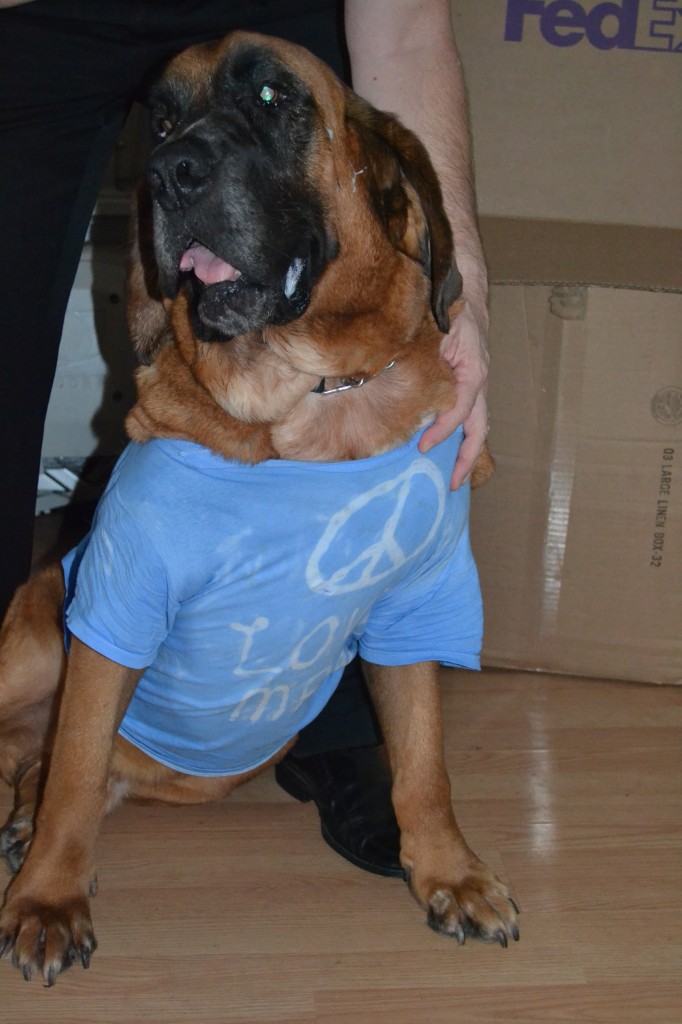 Finally, it was my turn.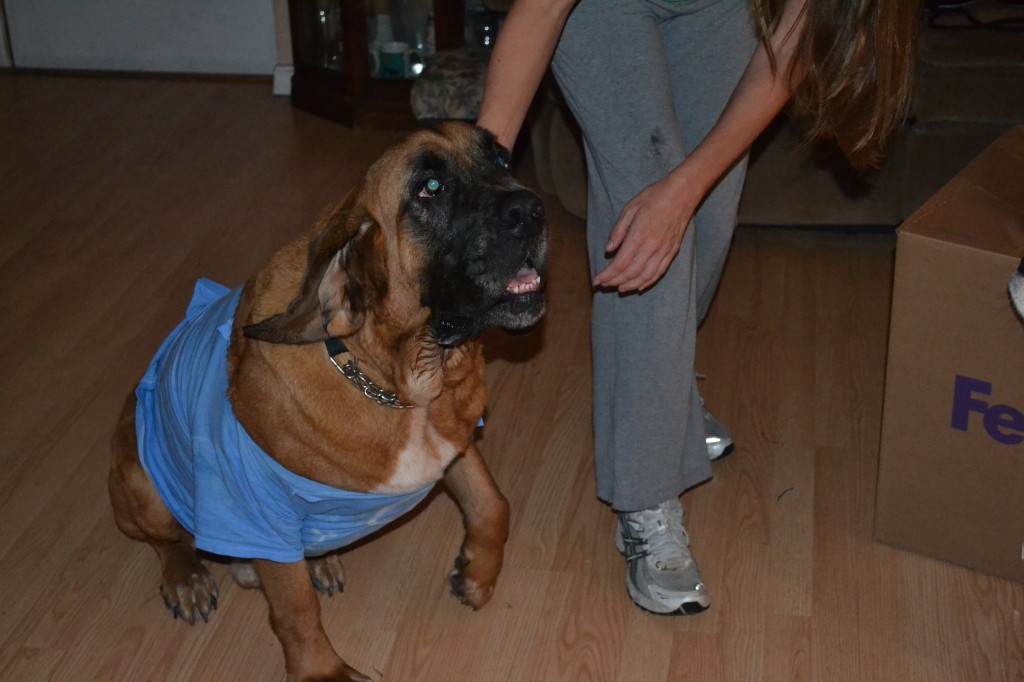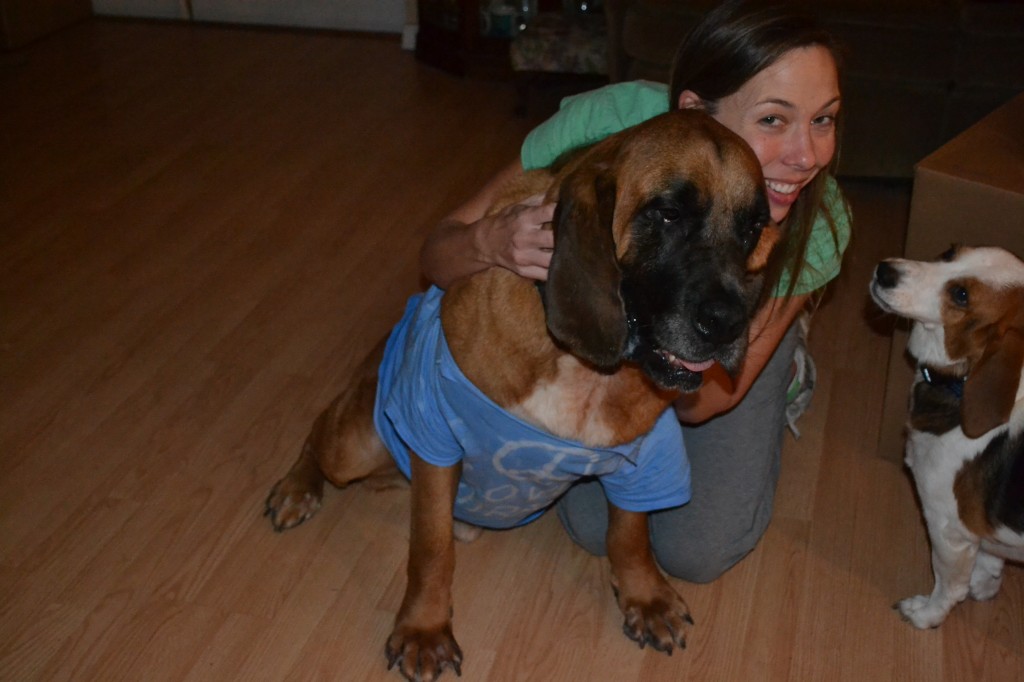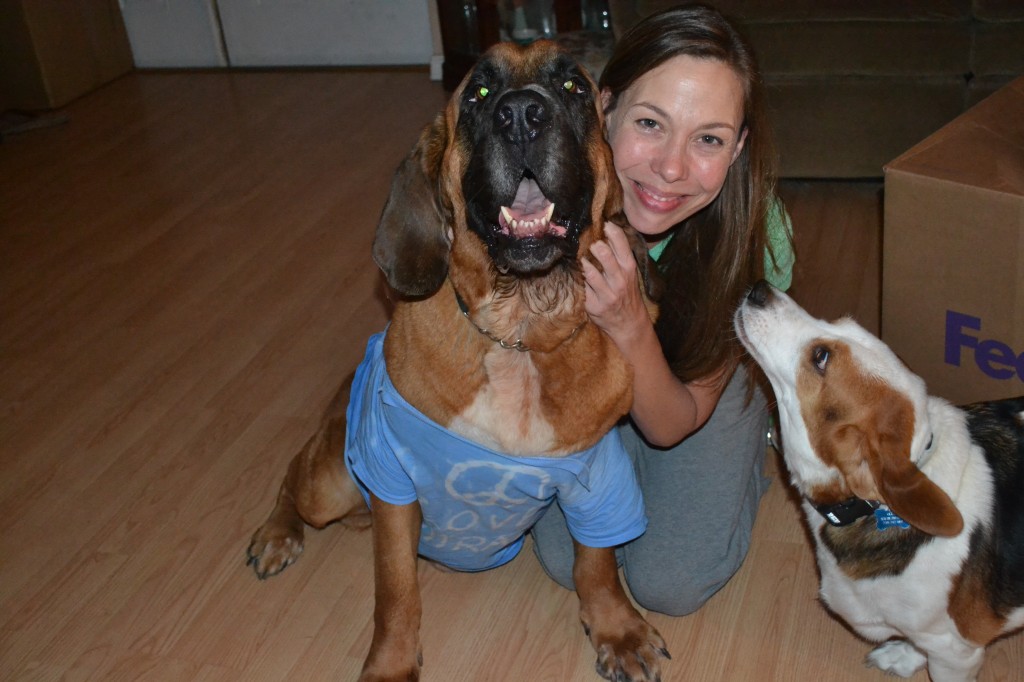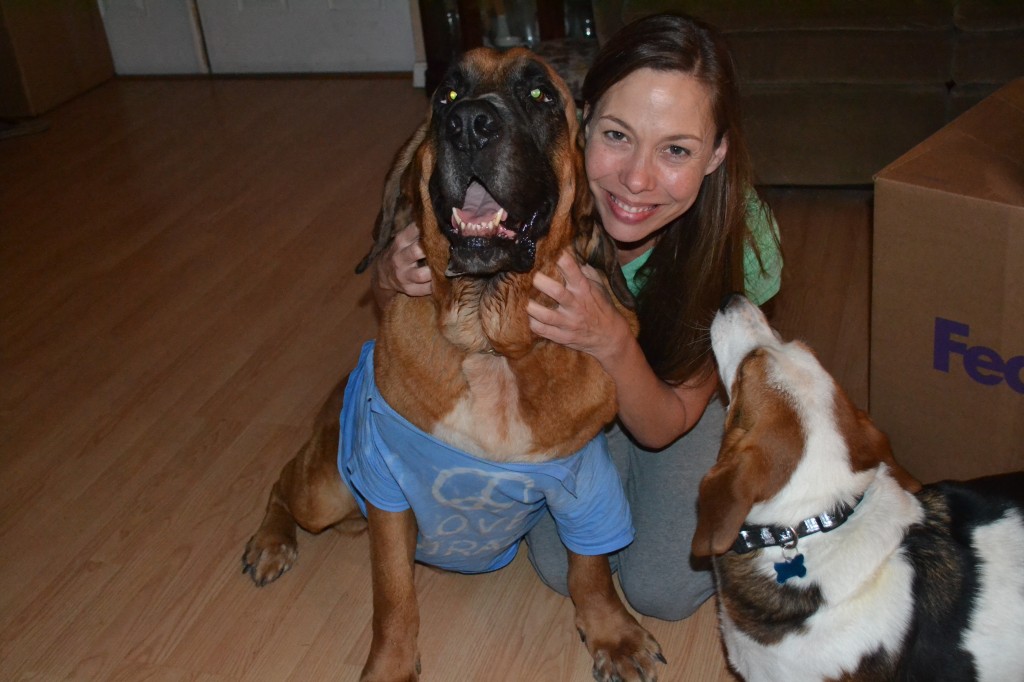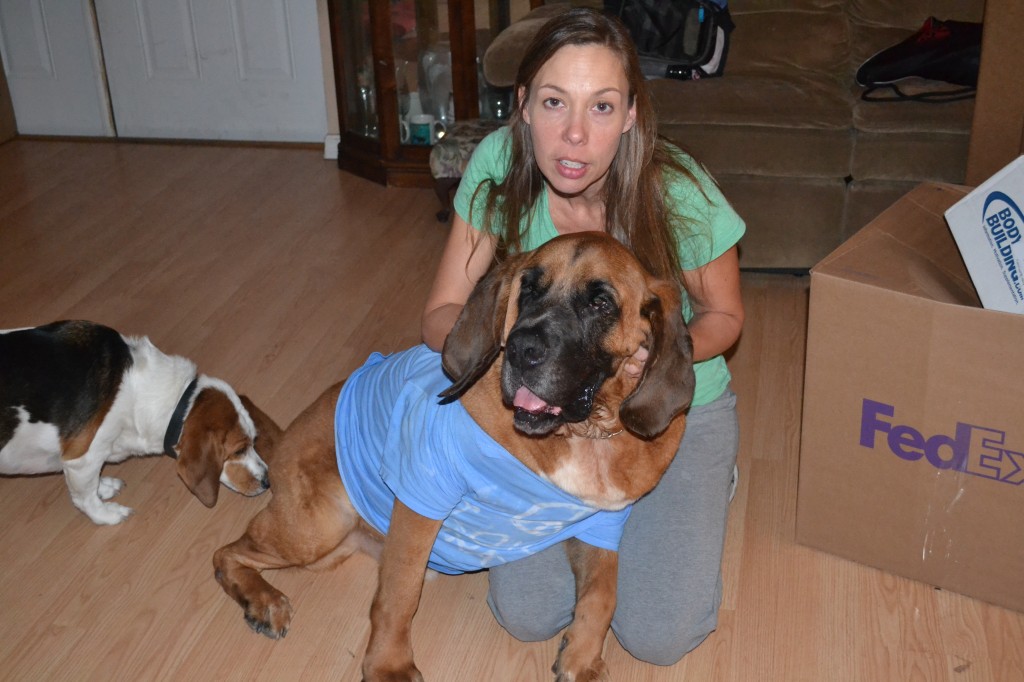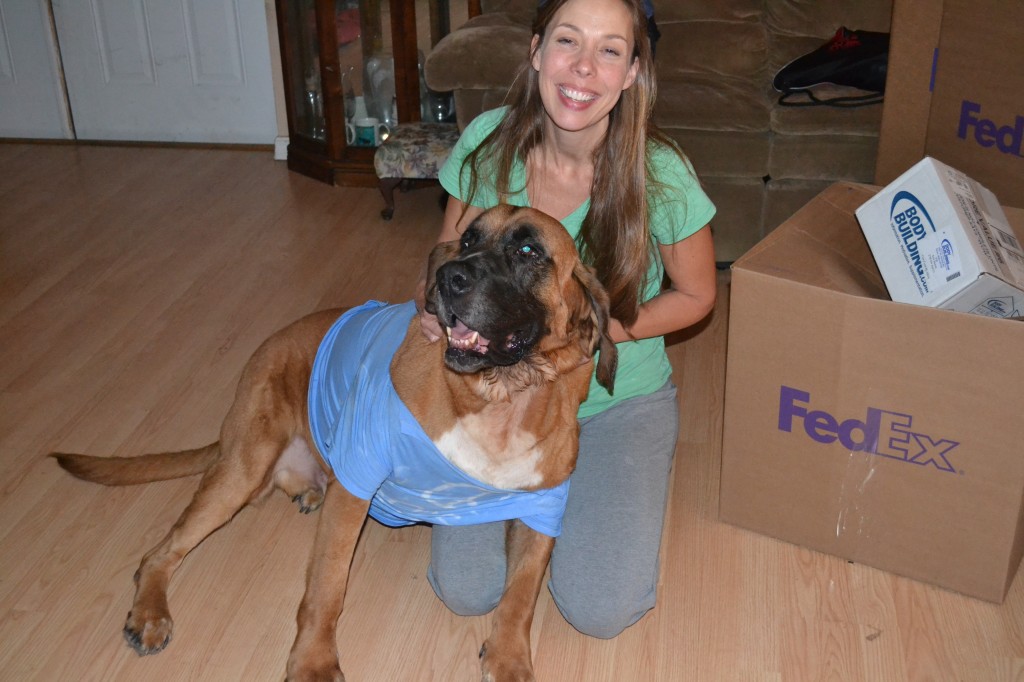 Maybe I could sit behind him and hold the shirt?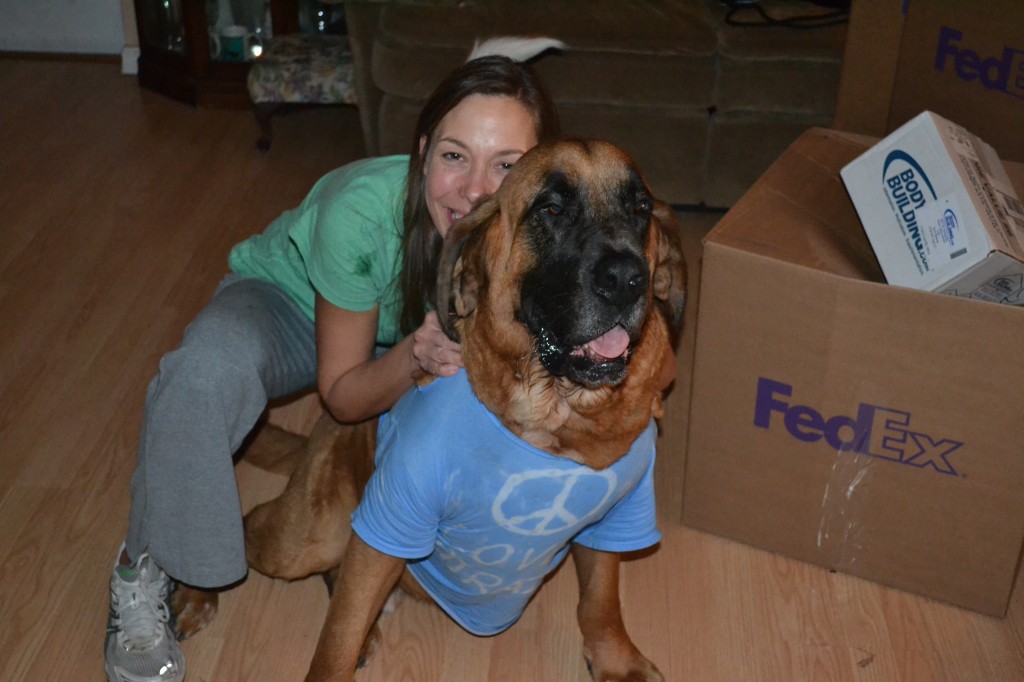 Mmm hmmm. Probably should have put Ollie in another room during the photo shoot.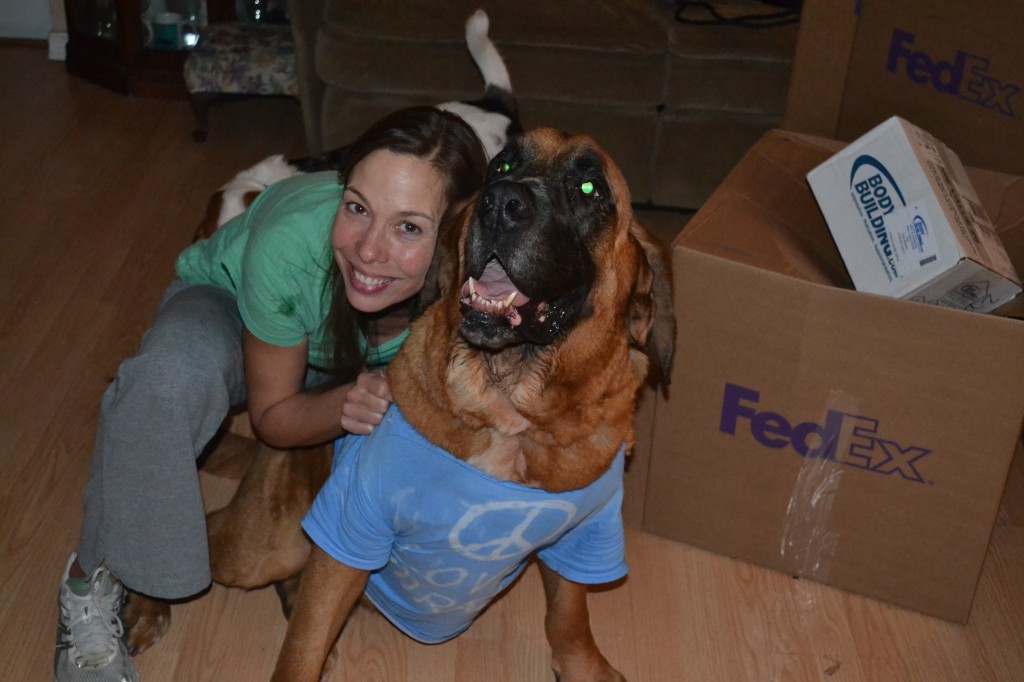 This is it… I'm done. Last picture. Surely someone can Photoshop grass and trees into the picture.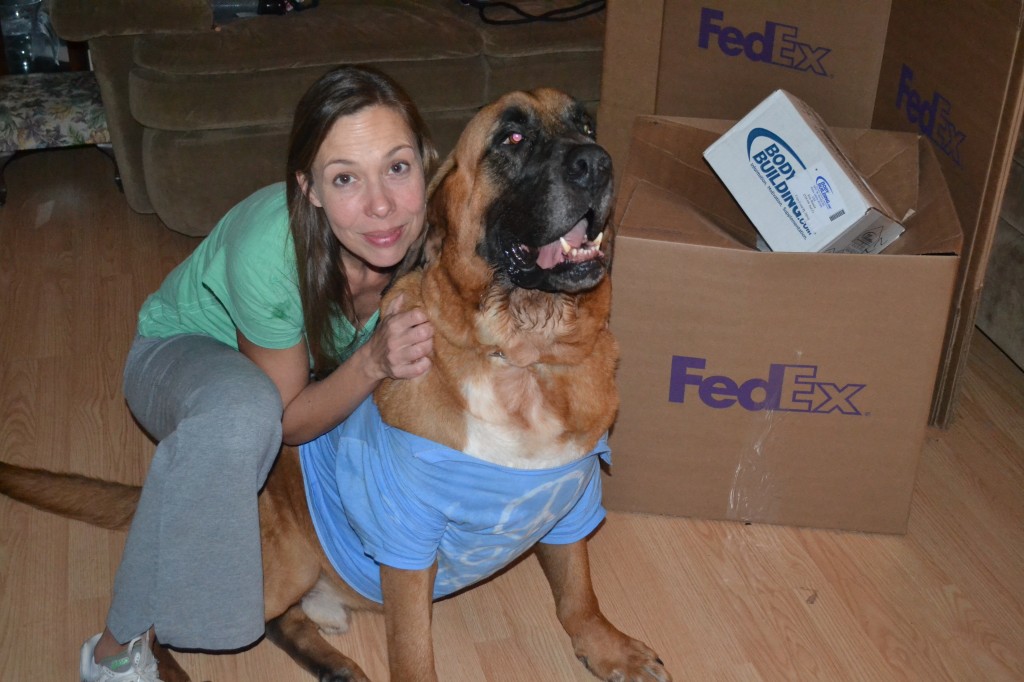 So much for my vision.
Life is changing. I'm going to take a blog break for the next two weeks to give myself time to absorb life with one child at home and one far away. I'll be back the beginning of September. In the meantime I'll post pictures of my adventures in Illinois on my blog Facebook page. Please join me over there and don't forget to click "like." Cheers!
---