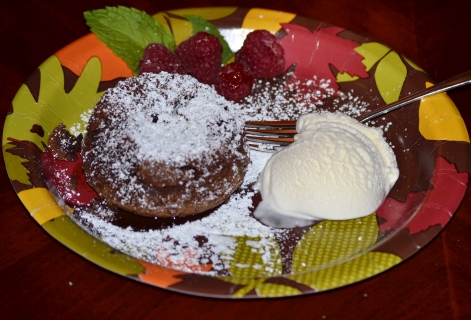 Chocolate lava cakes. Hope this recipe makes sense. I never write with music playing because I need absolute silence. However, it seems the battery in one of our smoke detectors has gone bad. I have been listening to intermittent beeps for the past five hours and I can't take it anymore! I'm blasting Eric Hutchinson while I write this post.  Beep!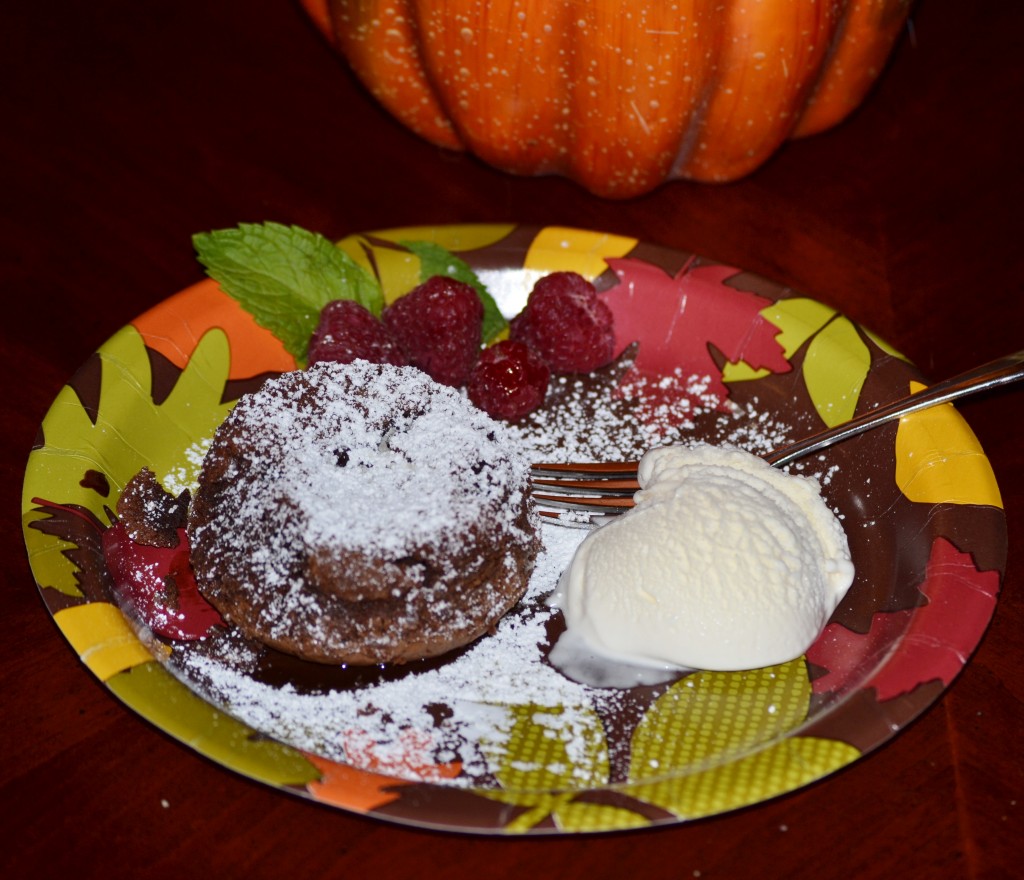 Awesome! My favorite dessert. Here's where we found the recipe. SAVEUR.
Ingredients for 6 Cakes:
Ramekins 6 or 12
1 Tbsp. Dark Rum
2 Oz. Semisweet chocolate (Finely chopped)
3 Tbsp. Heavy Cream
8 Tbsp. Unsalted Butter
6 Oz. Bittersweet chocolate
1/4 Cup Flour
1/2 Cup Sugar
1 tsp. Kosher Salt
3 Eggs
Confectioners' sugar
1 tsp. Vanilla
We doubled the recipe and made 12 individual cakes.
Chop the chocolate.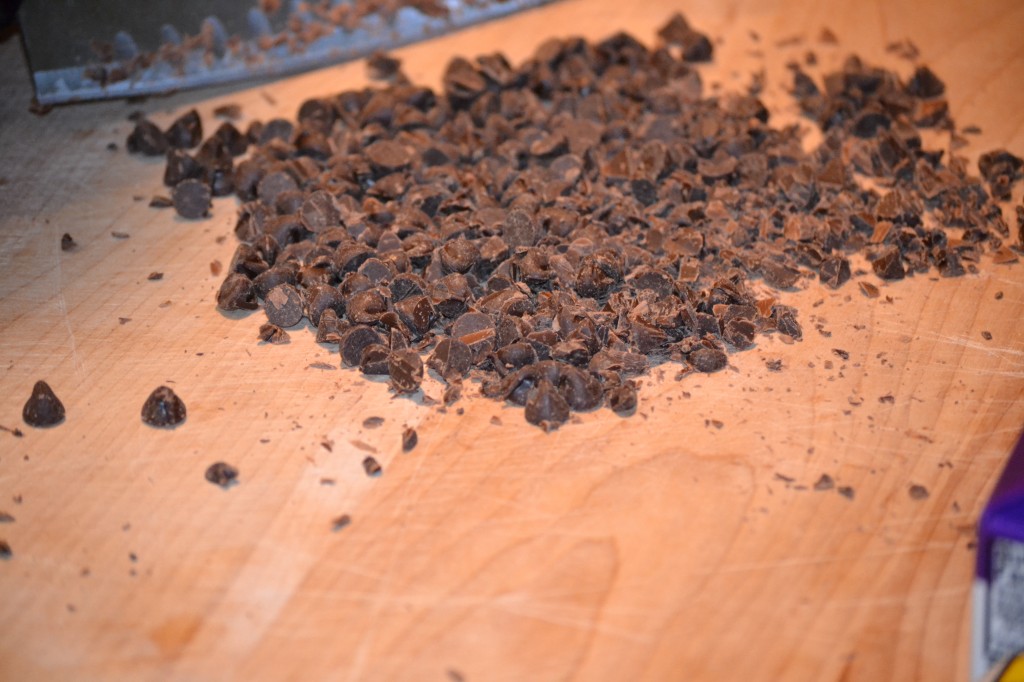 Add Rum.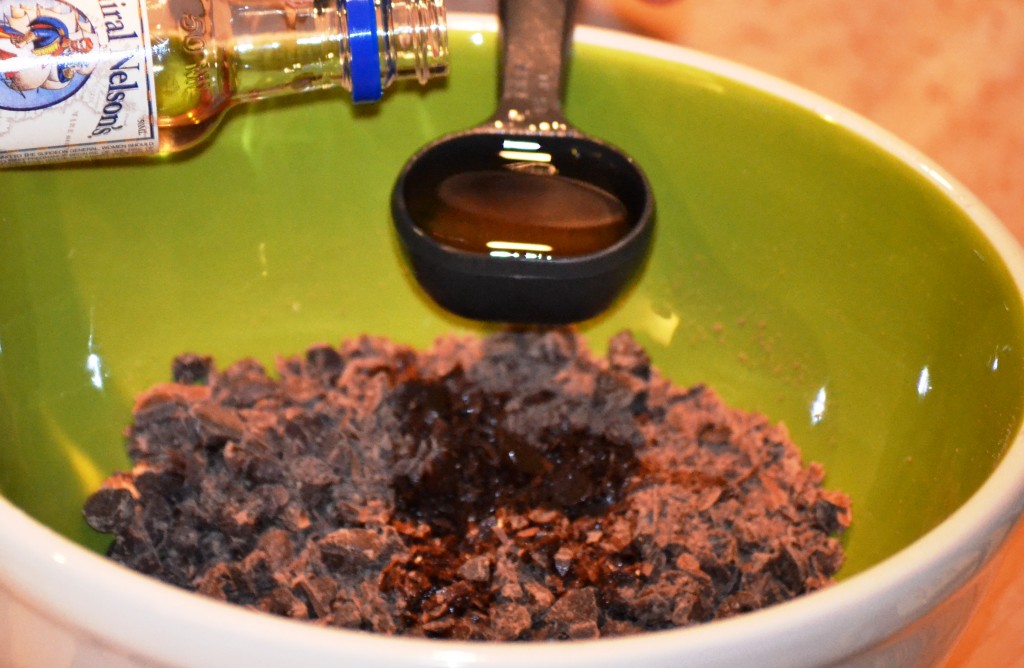 Heat the cream in a saucepan. Pour over the chocolate.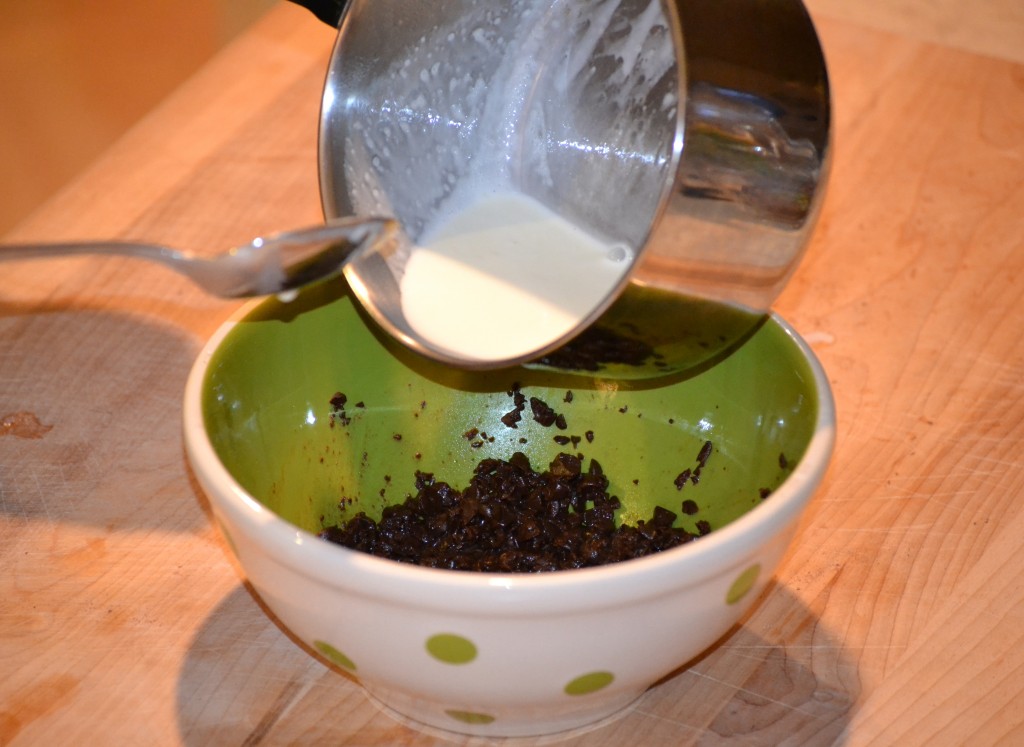 Refrigerate the mixture for an hour and then separate it and form six individuals balls. Refrigerate again.
Heat the oven to 425 degrees. Grease the bottom and sides of each ramekin with butter and sprinkle with flour. Place them on a cookie sheet.
Melt the butter and bittersweet chocolate in a saucepan over medium heat.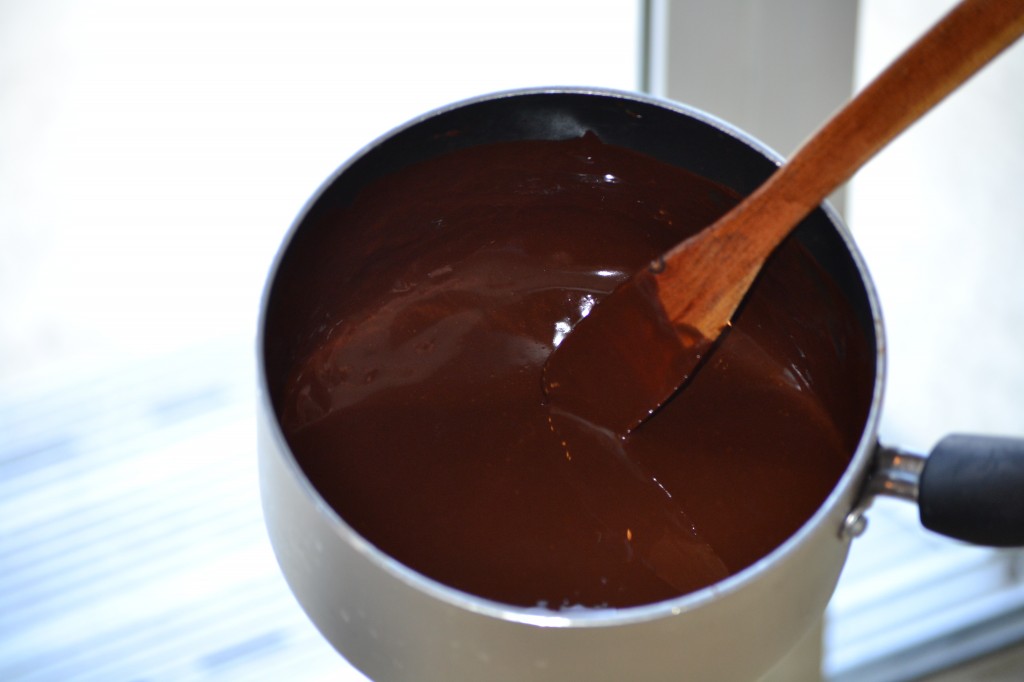 Let it cool for ten minutes.
Beat together the eggs, sugar, vanilla and salt.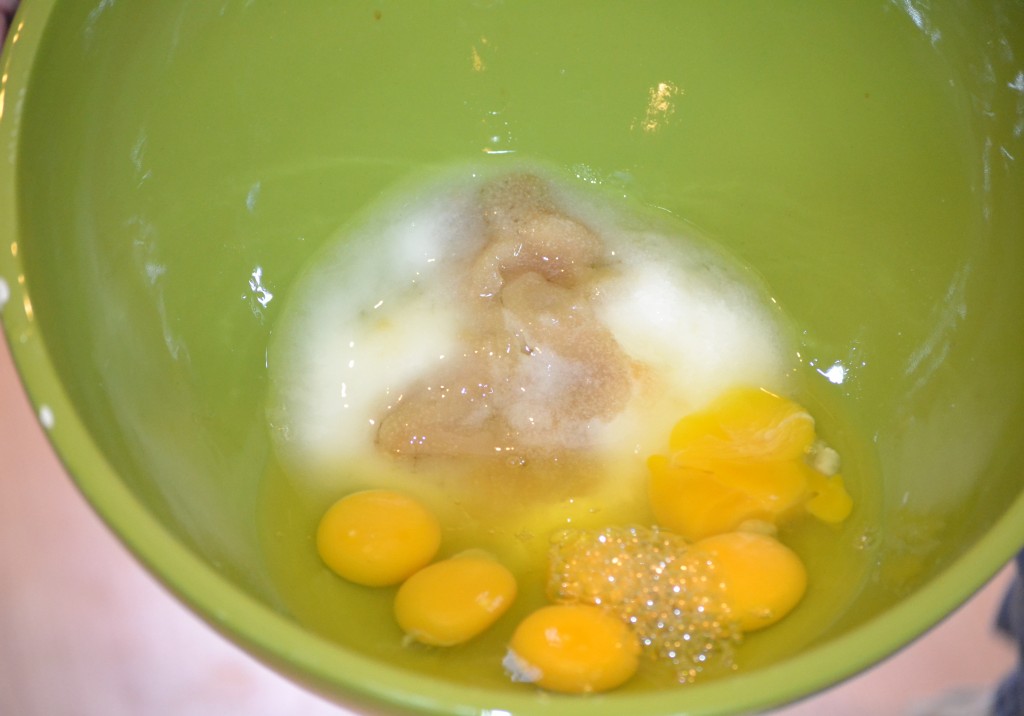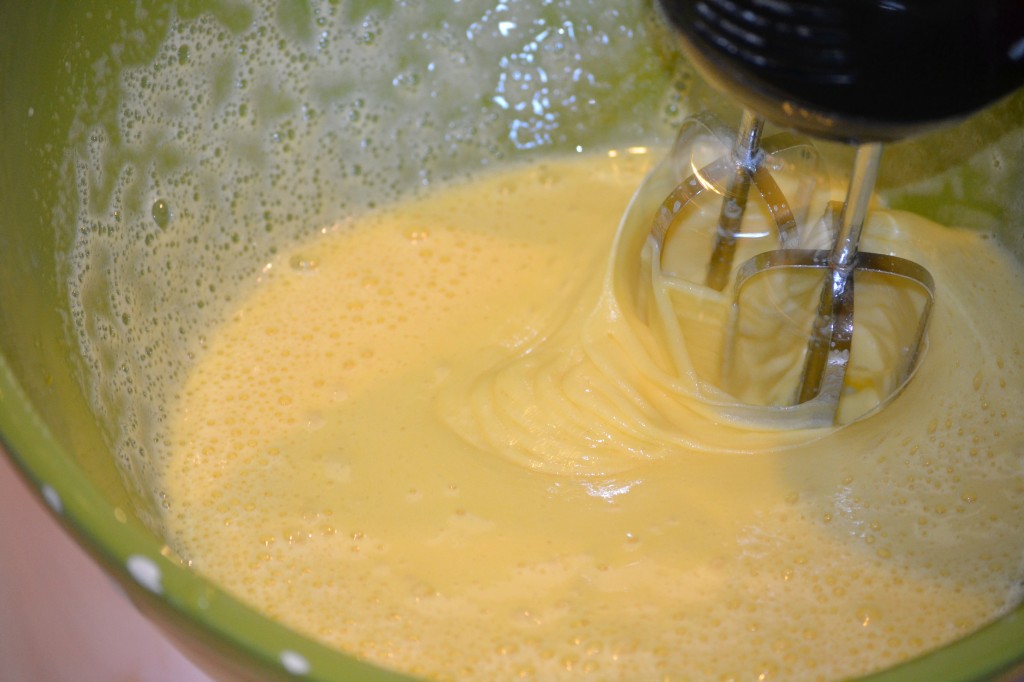 … Moving on to Fleetwood Mac…
beep
! 
Ahhhhhhh!!!
Mix in the chocolate and flour.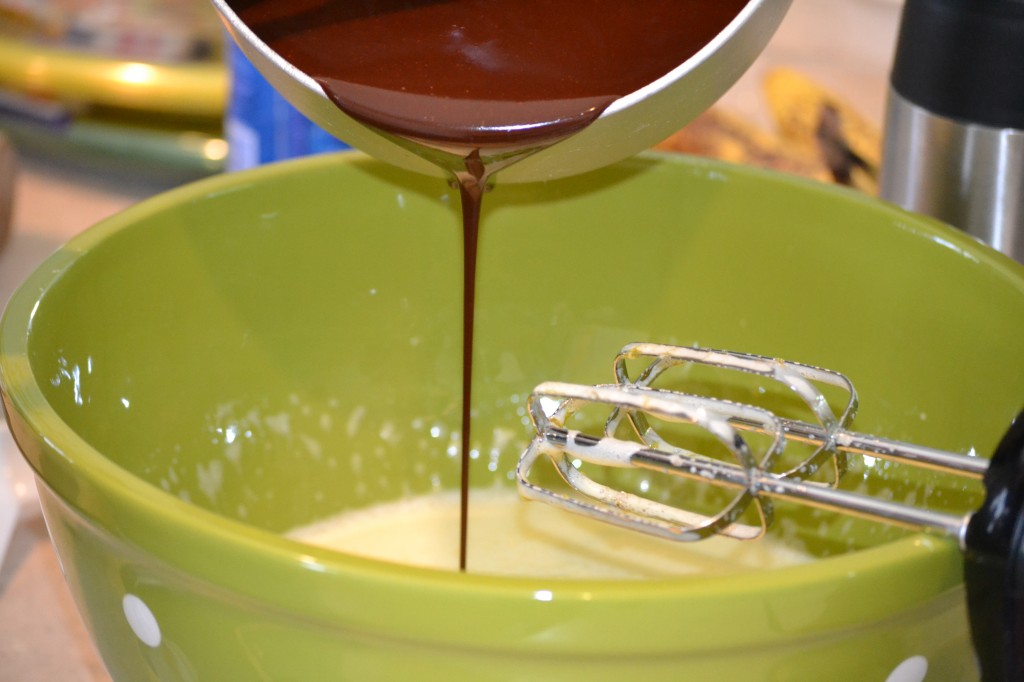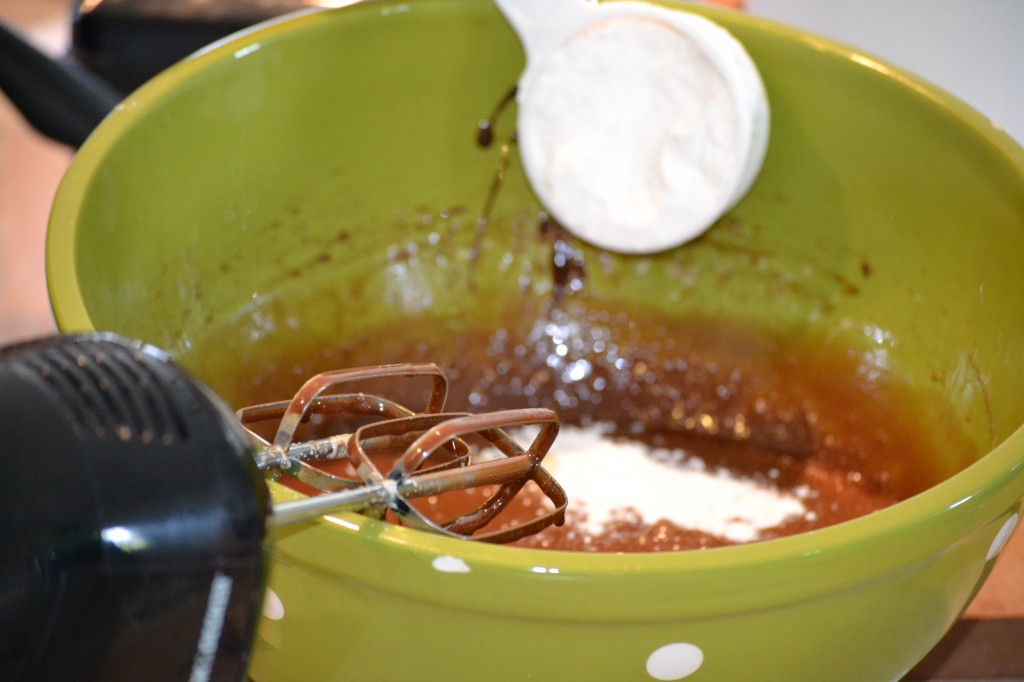 Stir until it's smooth. Pour a little batter in each ramekin. Add the chocolate ball in the center.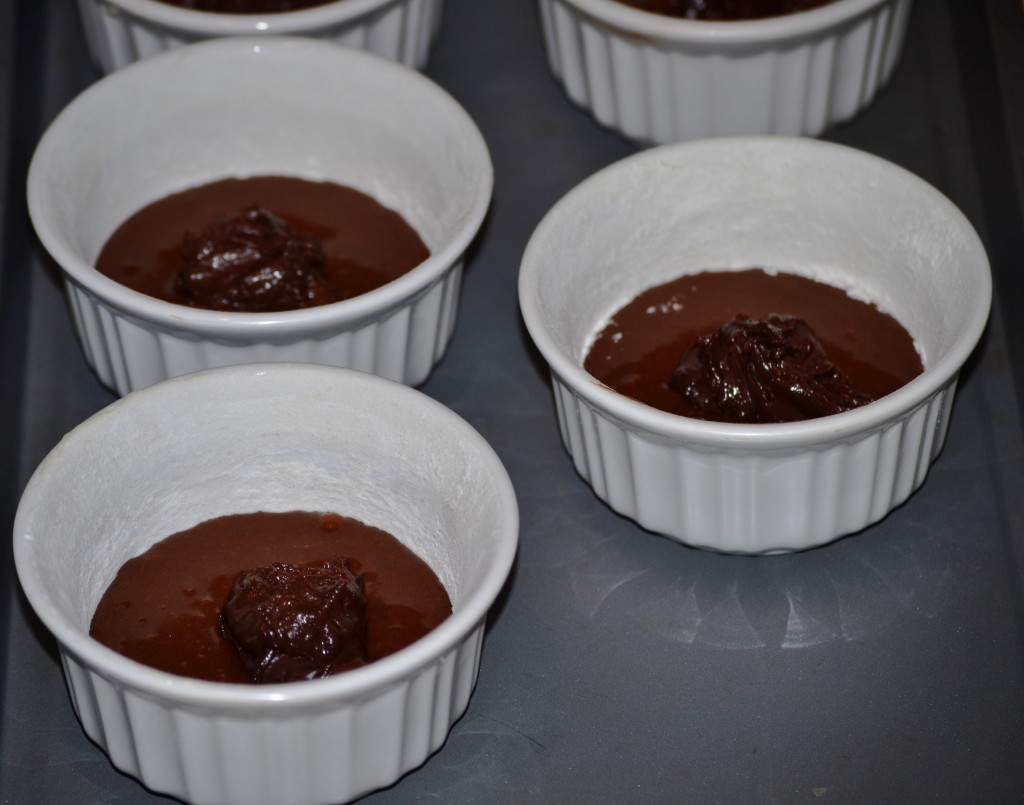 Cover with more batter and bake for fifteen minutes.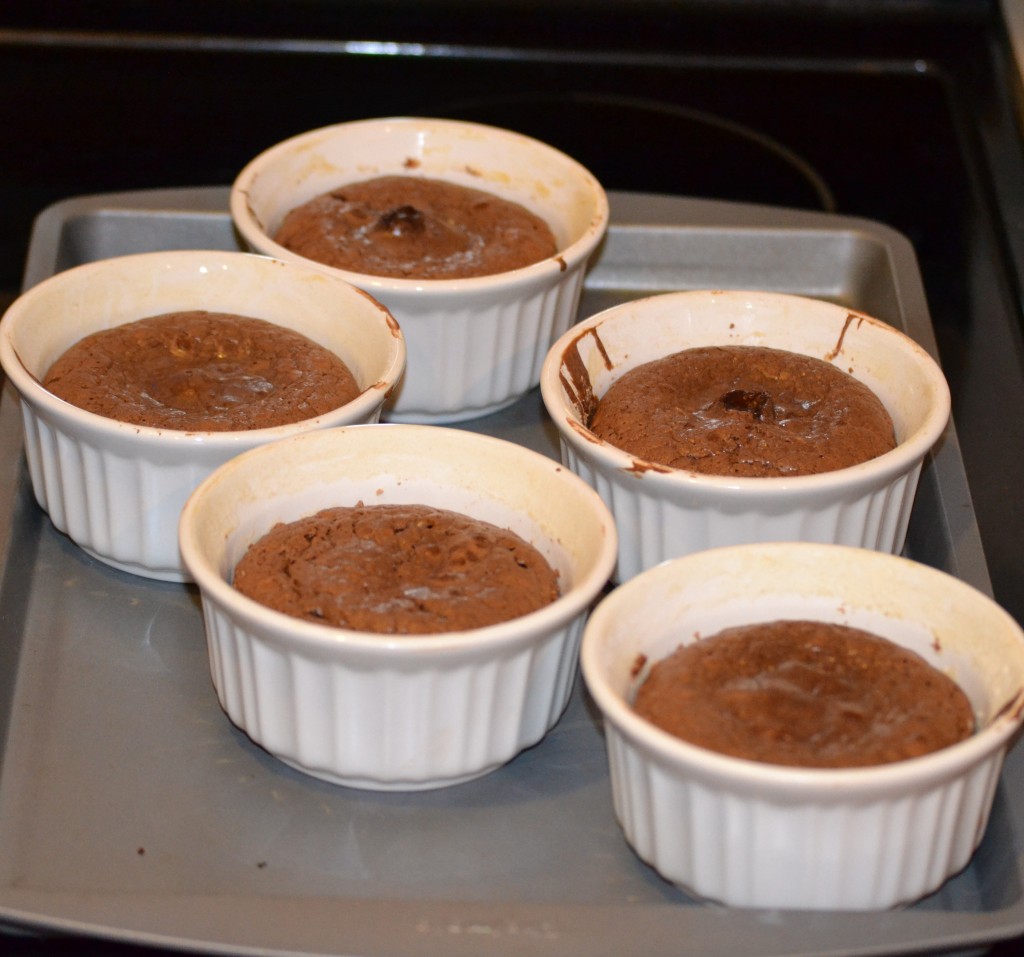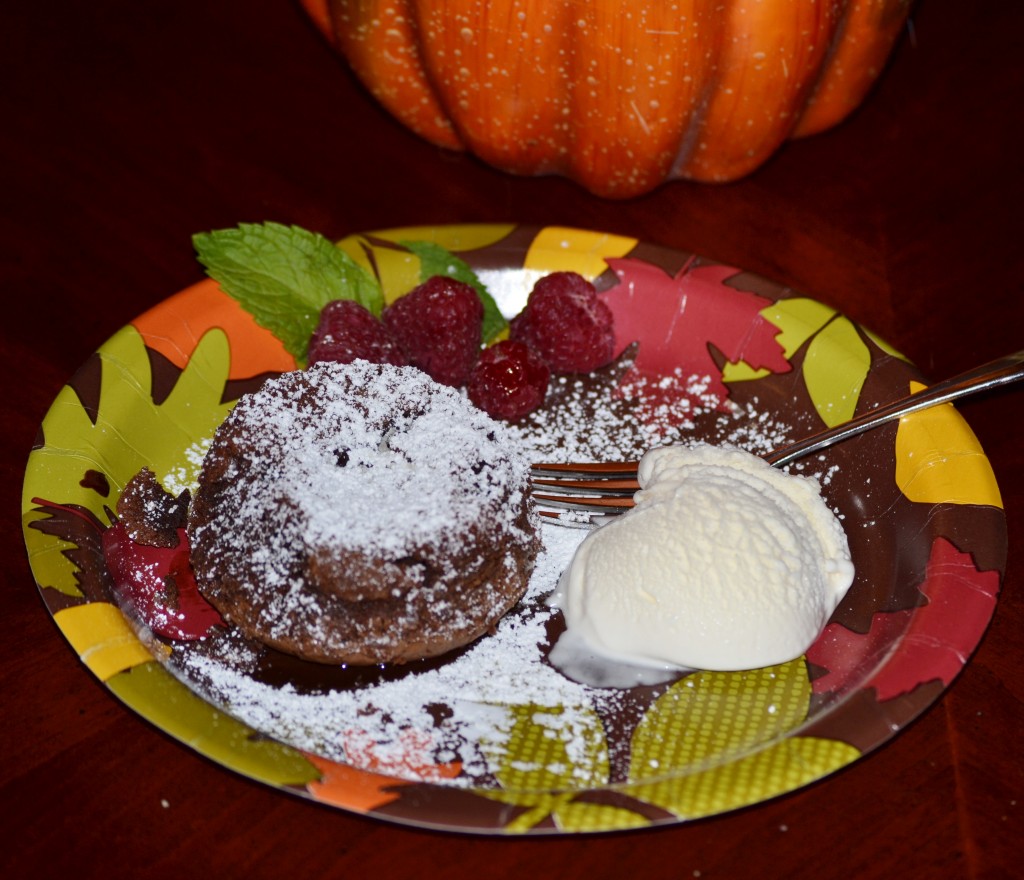 Believe me, these cakes are incredible!
By the way – if you like this blog be sure to subscribe to it via email so you get informed of every new post. (I won't share it with anyone.) To do this, just click this link and give us your email address. Then simply click the confirmation text in the email you will be sent and you're all set. Or click on the Facebook button above and click "like" on my Facebook page. Thank you.
---