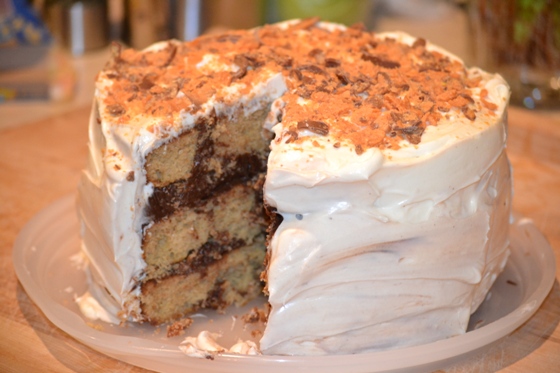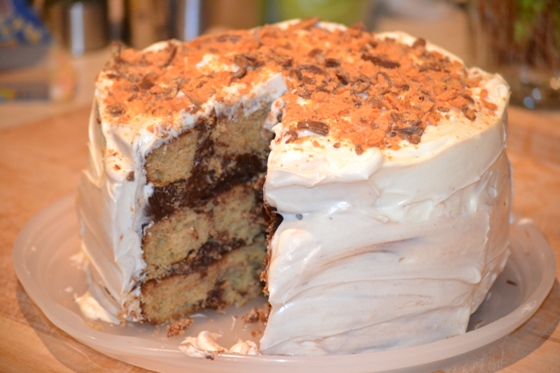 Chocolate-peanut butter cake with cream cheese frosting and topped with Butterfinger.
Football season in our house has its advantages. Eric loves to watch football but has trouble sitting still. His solution is to either vacuum and mop the downstairs or cook while the game is on. It's a win-win situation for our marriage. I'll put up with the noise of the TV because I know I'm either going to enjoy a tasty treat or be able to walk barefoot on our living room floor.
This cake was last weekend's creation. Oh my goodness! Incredible! It's so rich Eric and I had to share a slice. Here's the printable recipe: epicurious Be sure to make the filling and frosting the day before you bake the cake.
Print the recipe from epicurious and use these pictures as a guide.
The Filling: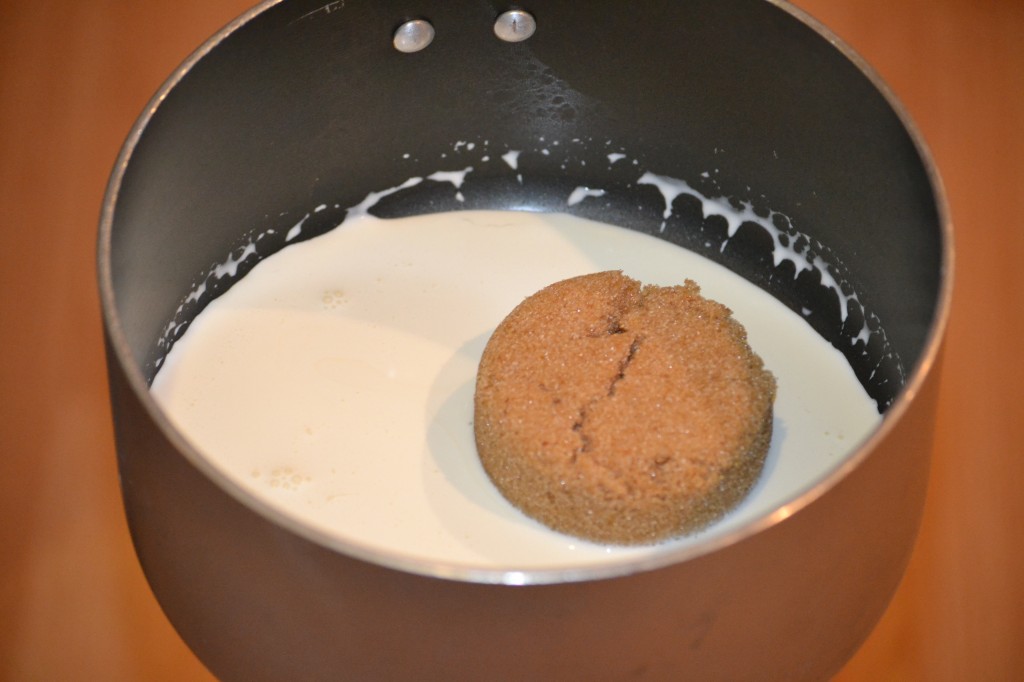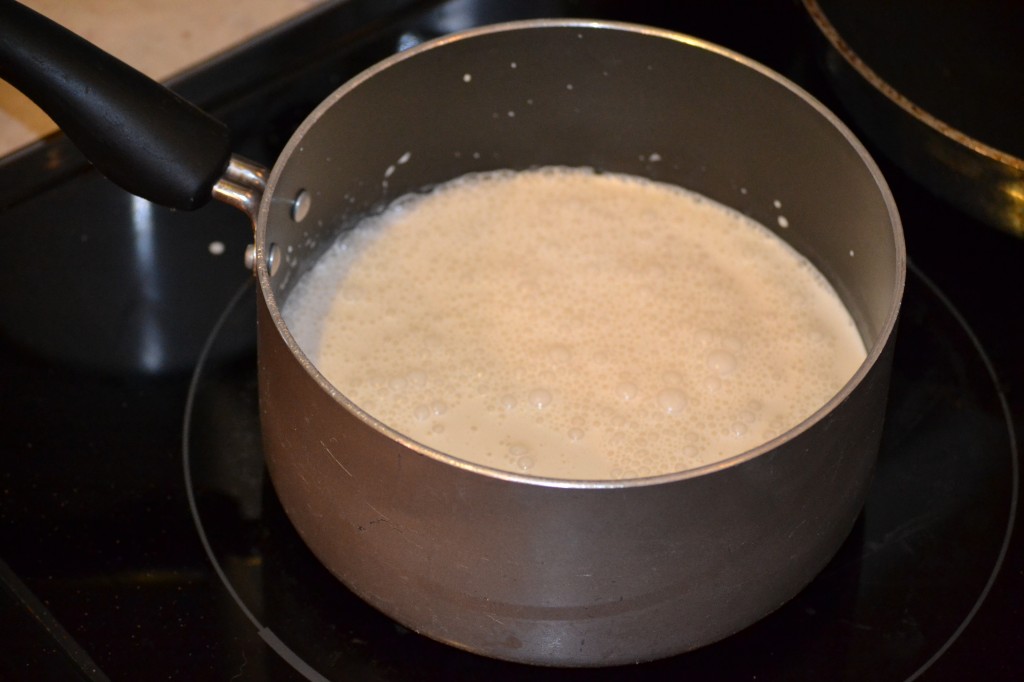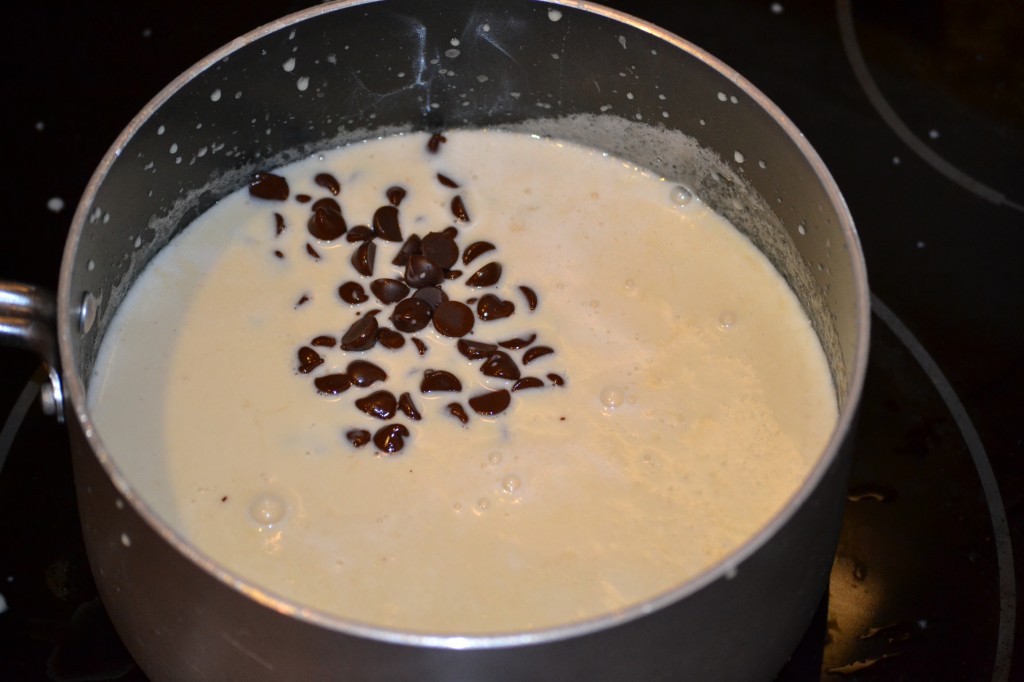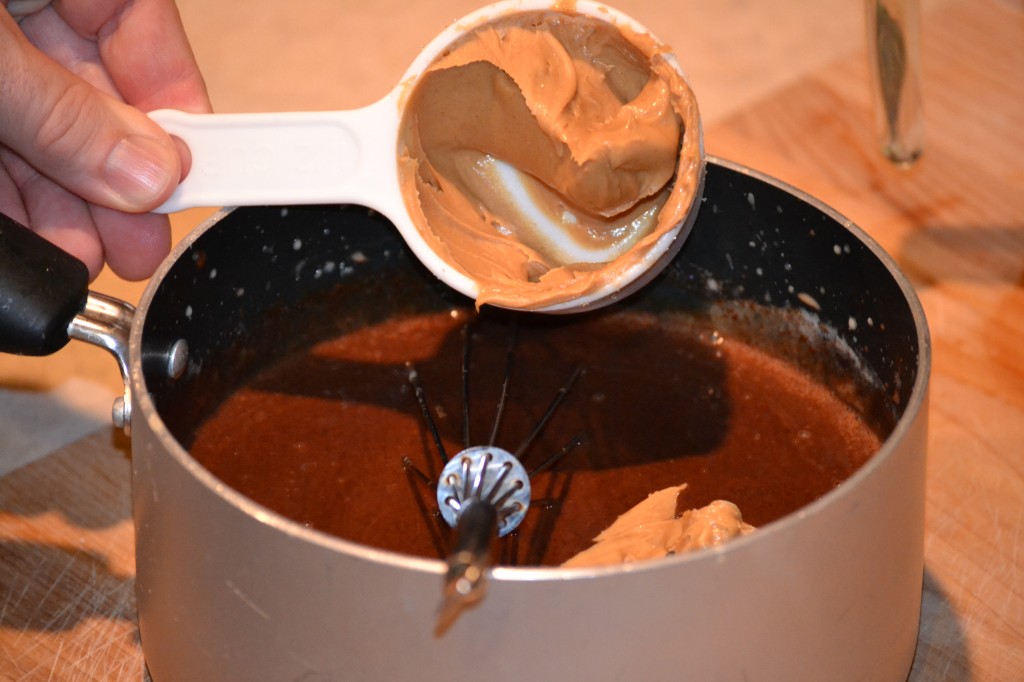 This is the best cake filling I have ever tasted. You could stop here and spread the rich chocolate creation in-between crackers or cookies. Yum!
---