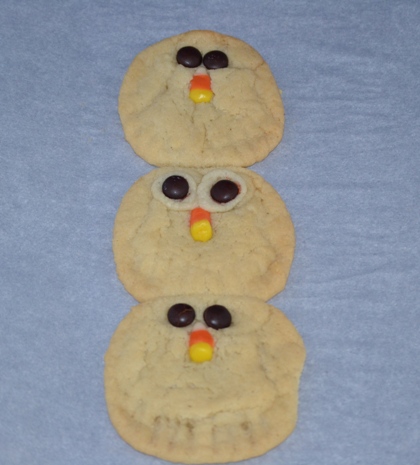 I saw a picture of an owl cookie on Pinterest which immediately made me think of Ms. Yolen's picture book. I decided to give the cookies a try. I wanted to make it as easy as possible in case any teachers wanted to grab Jane Yolen's OWL MOON, read it to their class and then offer some delicious owl cookies.
While my cookies aren't as pretty as the Pinterest picture they're still fun to look at. And I added a candy corn beak istead of an almond because I know many classrooms have students with nut allergies.
Ingredients:
1 bag of M&M's
1 bag of candy corn
1 package of sugar cookie dough
Step 1: Cut the dough into 1/2 inch slices. Leave a little extra for the owl's eyes. Cover a cookie sheet with parchment paper and space the slices even further apart than in this picture. My cookies all baked into each other.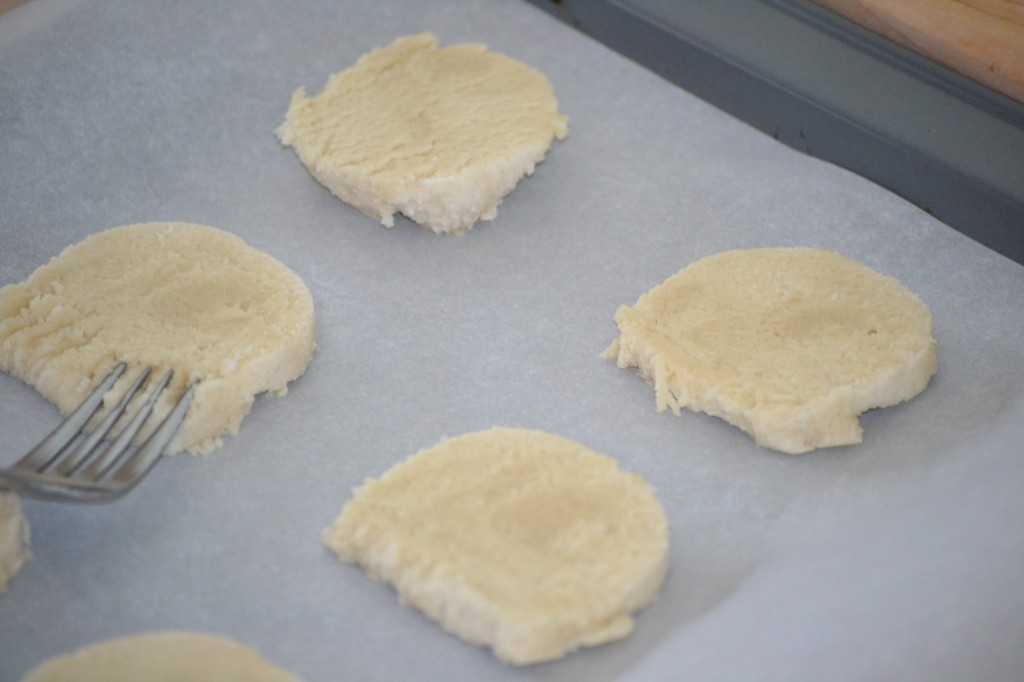 Use a fork to make indentations for the owls feet. Take a cup and press it into the dough for wings. You may want to repeat this process after the cookies have baked for 8-10 minutes. I didn't and the wings and feet were a little difficult to see.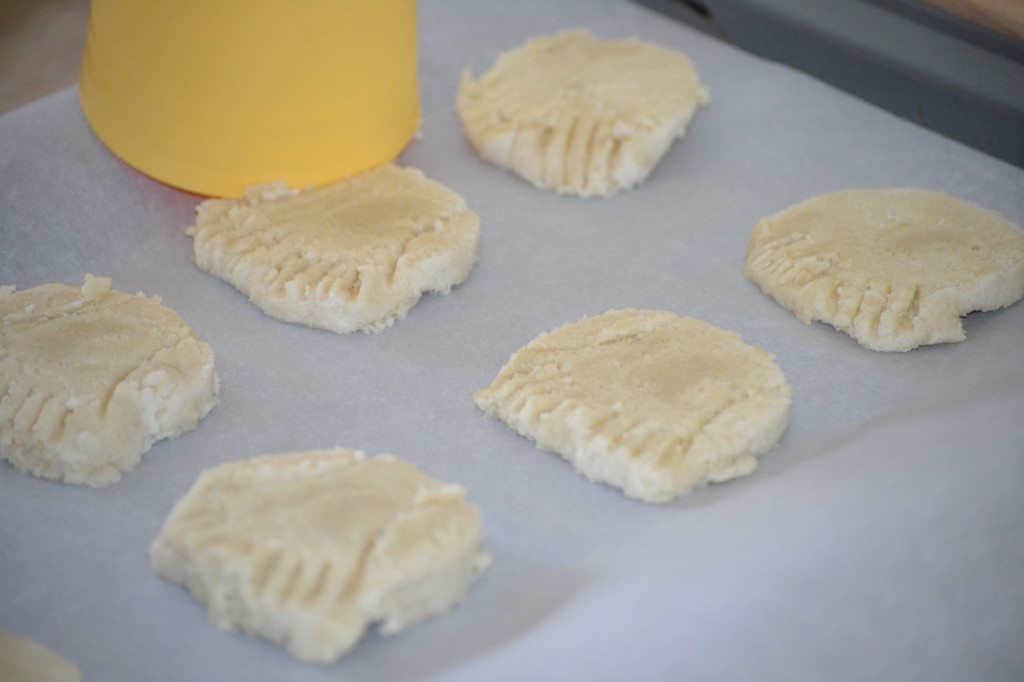 Take the excess dough and roll it into little balls for the eyes.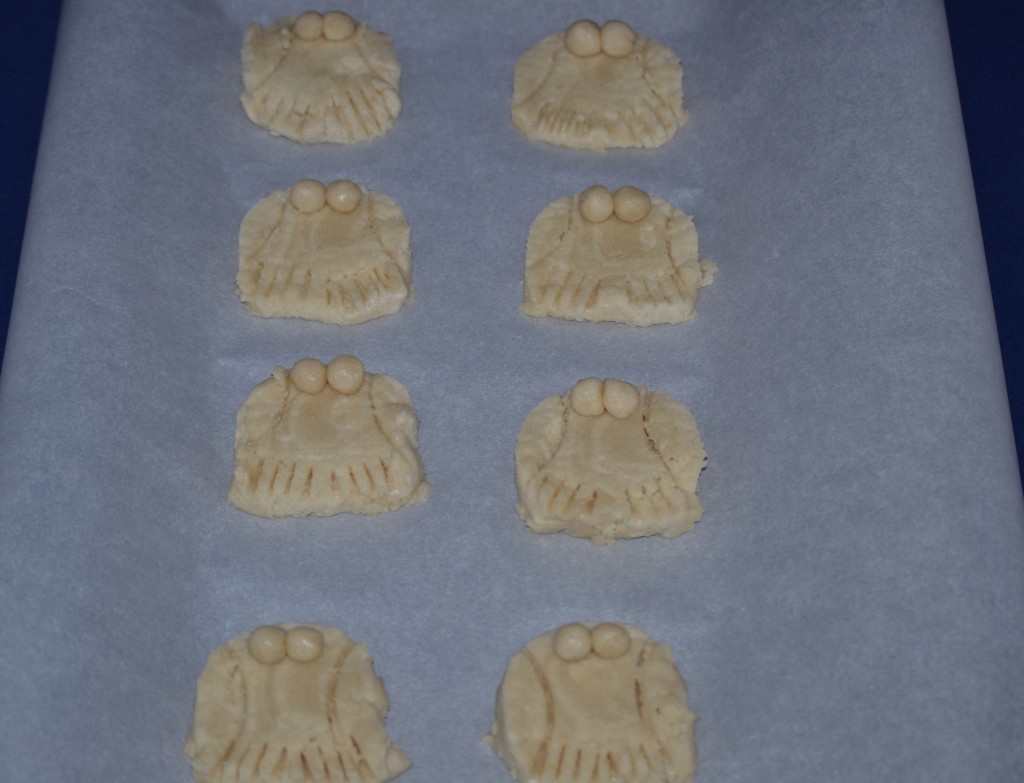 Bake the cookies at 350 degrees for ten minutes and then take them out to add the eyes and beak. You can also gently use the fork and cup to touch up the owls feet and wings.
Place the cookies back in the oven for two minutes. Keep a close eye on them. Because if you're distracted by a college football game (Go Illini!) they will turn into ghoul owl cookies. See…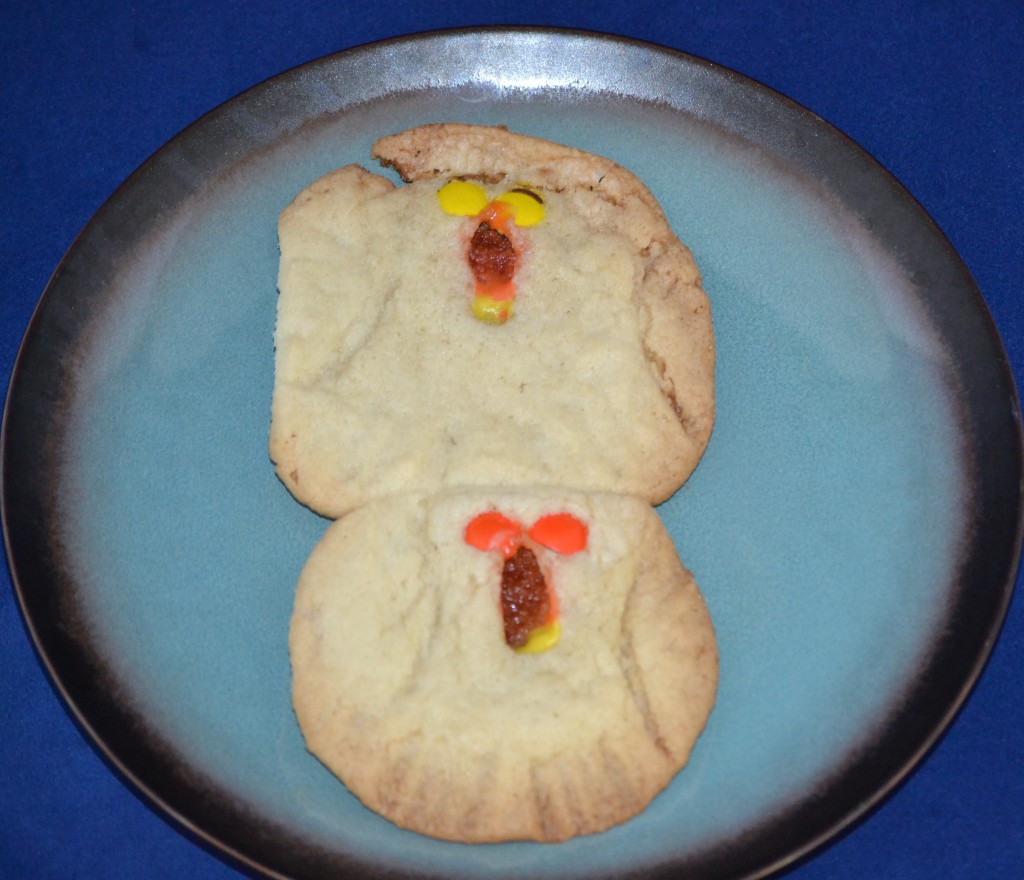 For the little ones goofy owls are probably better than ghoul owls.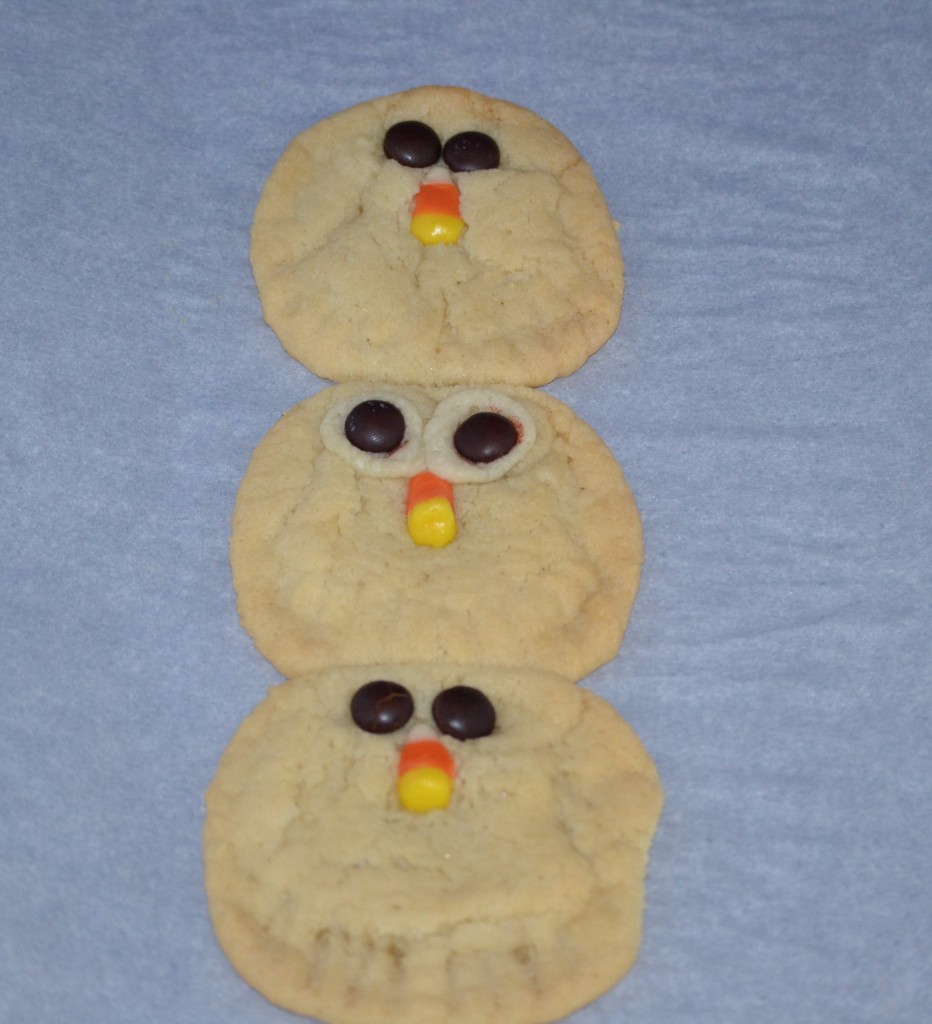 In the picture above, see how the middle owl has bigger eyes? I added extra dough at the same time I added the eyes and beak.
Mr. Henry Hoot.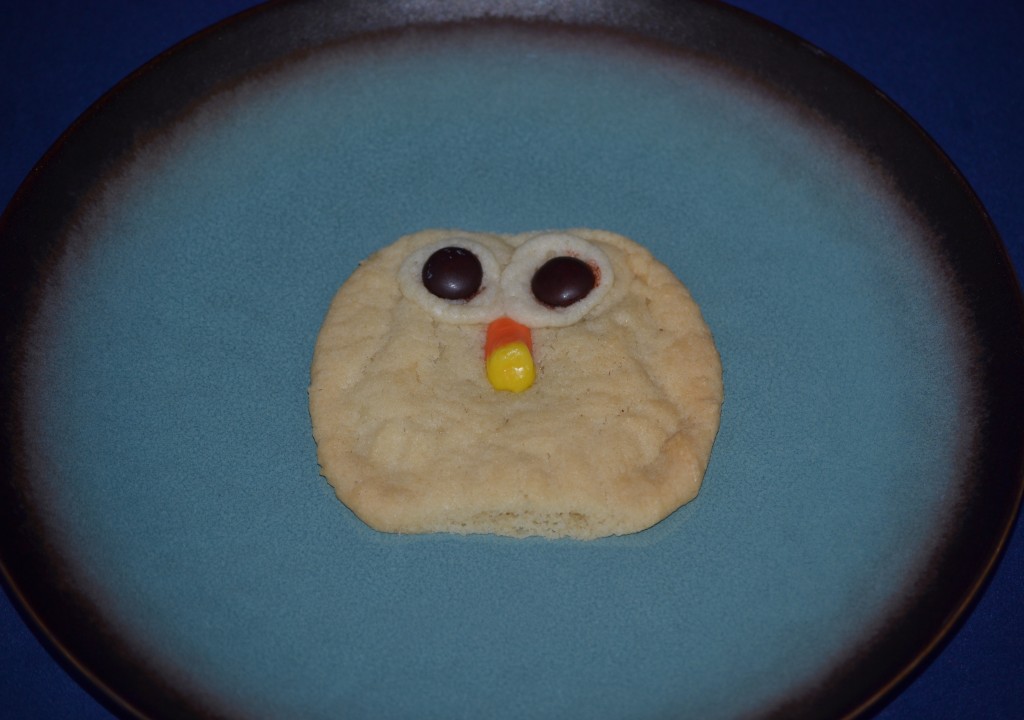 ---