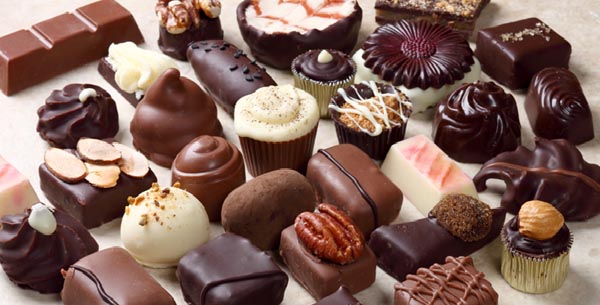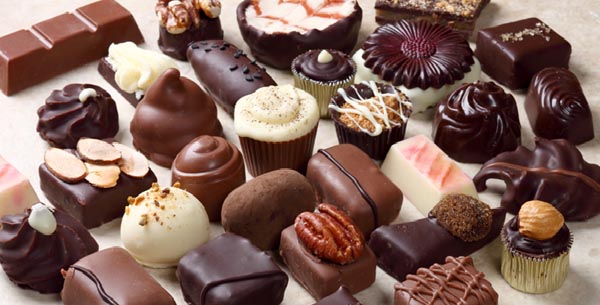 To recap MYSTIC's journey so far:
From Aug.2006 – Aug. 27, 2008 – I wrote the first draft. It was over 350 pages.
May 2009 I attended a Highlights Foundation novel workshop. Went home and wrote a second draft from May to October 2009.
October 2009 returned for the second half of the novel workshop and realized I still had a long way to go. The manuscript was around 330 pages.
November 2009 began the third draft of MYSTIC
Aug. 2008: Changes For Our Family:
Sometimes it takes an event or an accident to occur to open our eyes, look at life and know that change is needed.
Perhaps I had made myself so busy because I couldn't face what had happened to Arielle. I needed to occupy my mind. Arielle's middle school years were flying by and I left the house at 6:30 am and often didn't return until 6:00 pm. Then one evening I came home and heard the following story from Arielle.
Arielle had gotten off the bus from middle school. After the bus left she realized she had forgotten her key. She decided to check and see if our sliding glass door around the back of our house was open. This meant maneuvering the wheelchair through grass. Lots of grass until she came to the screened lanai. Her wheels caught on a rock and down she went. Stuck on the ground she decided to try to crawl through our doggie door to wait for us on our lanai. While trying to crawl through she got stuck. Meanwhile, Eric and I are at work oblivious that our daughter is in trouble. Arielle started calling for help. The owners of the house next door rent to overseas vacationers. There's always different families from different countries living next to us several weeks out of the year. Well, a kind man from Germany heard Arielle yelling and came over and helped her.
When I got home and heard this story I knew it was time for me to slow down and be more present for my family. Arielle finished eighth grade, Kai finished fourth grade and I left my teaching position to become a substitute teacher. It was August of 2008.
November 2009-July 2010
November of 2009 I started my third draft of MYSTIC using Ms. Gauch's notes and lessons from the Highlights Foundation workshop. I had heard wonderful things about an editor named Emma Dryden and one day I spotted her name and email address in my SCBWI magazine. I wrote to her and asked for her help.
I was VERY lucky she agreed. August of 2010 I sent her my third revision of MYSTIC. Once again I thought I'd finally done it. Publication had to be right around the corner. Are you laughing? You should be. First novel… three drafts… no way.
Emma sent me her editorial assessment which made it obvious I still had a long way to go. Once again I wanted to cry. After all, I had been working on this book for four years. Surely, I had to be the worst writer in the world. I thought about giving up but couldn't. Writing was my dream job. I made myself sit back in the chair and learn.
There was a budding fear in the back of my mind. I had listened to story after story from authors telling of how they finally got their book published only to have it sell very few copies. Marketing is just as much an author's responsibility as writing. This became very clear. I started a blog. I knew it would challenge me to keep writing and also give readers the opportunity to hear my voice–hopefully connect with me and consider purchasing my books.
I evolved as a writer and so has this blog which contains all of my old posts from two different blog addresses. I cringe when I go back read my posts from years past but I refuse to change them. Always move forward. Here's my very first post ever. It's horrible! I'm only highlighting it to show why patience and persistence is needed for a writing career.
While blogging I also wrote drafts four and five of MYSTIC from December of 2010 to December of 2011. I sent about twenty queries to agents in hopes of getting MYSTIC published but received twenty-three rejections. One agent rejected me on three separate occasions based off a single query. I laughed by the third time and considered it practice for helping me develop a thick skin.
In December of 2011 I signed another contract with Emma for her to edit MYSTIC the summer of 2012. I knew it still wasn't ready and I had decided that with all the changes in publishing I could now publish MYSTIC myself and join the ranks of Indie Authors.
Arielle graduated high school. Kai graduated eighth grade and MYSTIC was sent to Emma. My goal was to have MYSTIC published by the holidays. A week before we left to take Arielle to college I heard from Emma. She was seeing some mistakes in my writing that I was repeating and wondered if she could send me some notes and have me go through MYSTIC in its entirety, make the corrections and send it back to her.
Draft six I completed in two and half weeks. While Arielle adjusted to her new dorm life. I sat close by locked in a hotel room–writing for six to eight hours a day. MYSTIC was now about 220 pages. 130 pages cut from the original 2008 manuscript.
Reading over Emma's notes and comments was invigorating. She was asking me questions about my characters, showing me fine details I had missed and teaching me how to write. I soaked up everything and craved more. My excitement for MYSTIC was rekindled thanks to Emma.
But, just when I thought I was finally done Emma sent me an email. In going over draft six she still had some concerns about the ending. I stared at my computer screen and shook my head. "No, no, no ,no!" I laughed at all the times I had thought MYSTIC was finally done. I sent a quick email to Emma asking for some chocolate to help me through the news. She sent me a lovely picture of truffles.
Still determined to get MYSTIC out by the holidays I contacted CreateSpace the publisher. They agreed to use a working manuscript (#6) to get the publishing process started while I tackle MYSTIC one last time. And that's where I am right now. This week Create Space will send me the first sketch of MYSTIC's cover meanwhile I'll be working on the final manuscript. With a little luck everything will come together and MYSTIC will be available in print and eBook sometime in December.
What I learned:
Dreams are worth pursuing because they fill your life with joy.
Following dreams isn't always easy.
Writing is a craft and just like any job it takes a lot of effort, time, and persistence to improve.
Editors are invaluable! It was an editor that inspired me to write MYSTIC and an editor who has been my guide for the past two years teaching me and encouraging me.
If you want to be good at something you must work hard for a long time. Whether it's parenting, writing, sports, or relationships–there are successes and failures along the way. Both are your teachers. If you choose to continue moving forward with effort eventually you'll be able to glance back and see how much you've learned and grown. And you'll probably laugh at yourself for what you thought you knew in the beginning.
MYSTIC Update
:
MYSTIC
will be available either the end of December or early January. As soon as I have a date I will post it. The cover is amazing!
Timothy Banks
did an incredible job. I can't wait for you to see it!
An Author's Journey Part I
An Author's Journey Part II
---