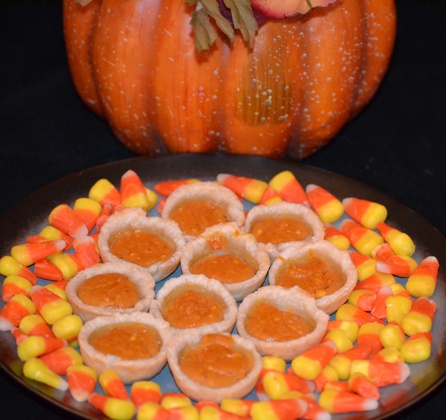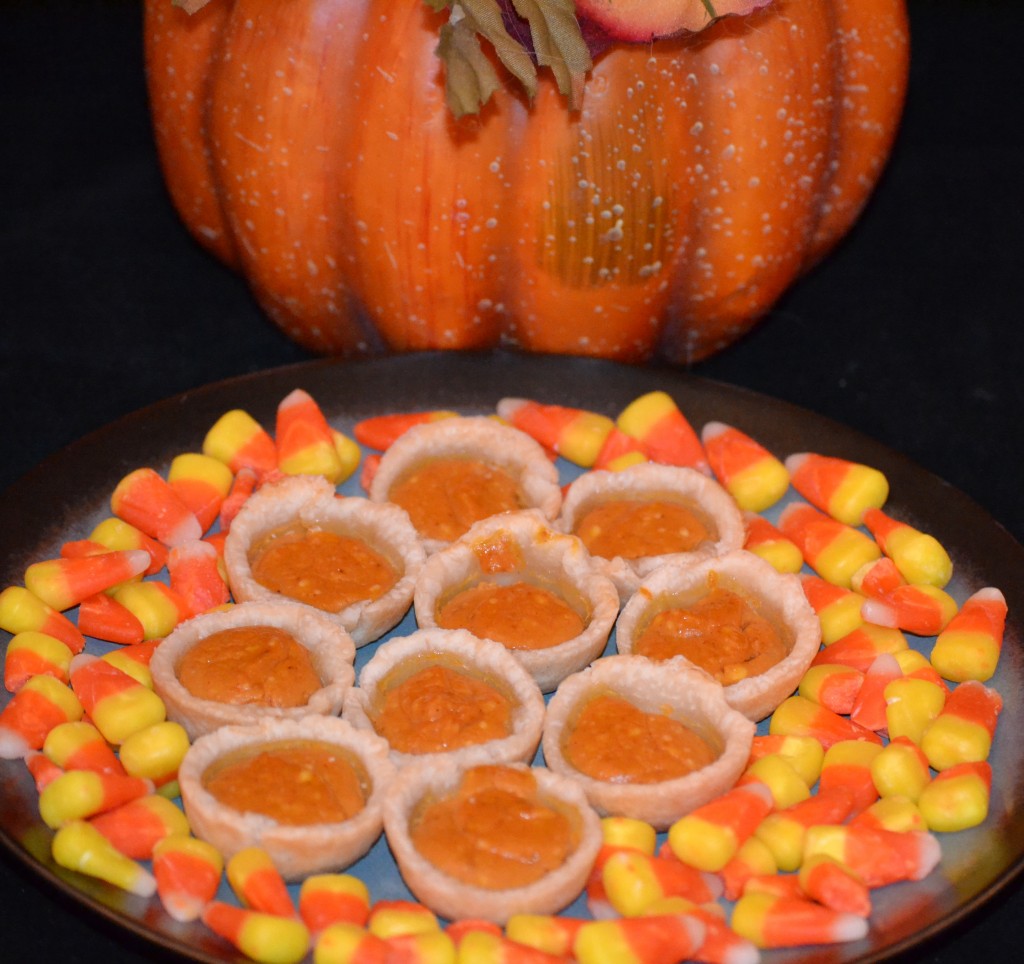 I may not have taught my children to be great cooks but I did teach them the joy of making yummy desserts. From the research to the baking and photos both kids have watched me fail and succeed and laugh through the entire process.
The other night I darted around the disaster that was my kitchen making these pumpkin bites, texting Arielle at college, and cooking a pot of spaghetti for Kai. I had exactly fifteen minutes before I was going out again and Kai could see my stress. He took the spoon from my hand. "I'll help, mom." And began scooping the pumpkin pie mixture into the mini muffin tin. Meanwhile, Arielle called just to make sure I was understanding the recipe. She had sent it to me after making it with friends in the kitchen at her dorm. I stood there in the midst of the craziness and felt my children's love. What an awesome feeling. I'm a lucky mom.
So here it is. It's super quick and super easy. Arielle found the recipe on Bakerella.
Ingredients:
1 cup canned pumpkin
2 eggs
1 (8 oz.) package of cream cheese room temp.
1/2 cup sugar
1 teaspoon vanilla
1 teaspoon pumpkin pie spice
2 refrigerated ready-to-roll pie crusts
If you want to get more creative and make mini Jack-o-lanterns check out the Bakerella link. I kept my pumpkin pie bites simple. There is also an option to drizzle chocolate over the bites. I tried it and didn't care for it. I know… it was chocolate! What's wrong with me? Nope, didn't like the pumpkin-chocolate combo. But Arielle and her friends did.
Step 1: Cut circles in the pie dough.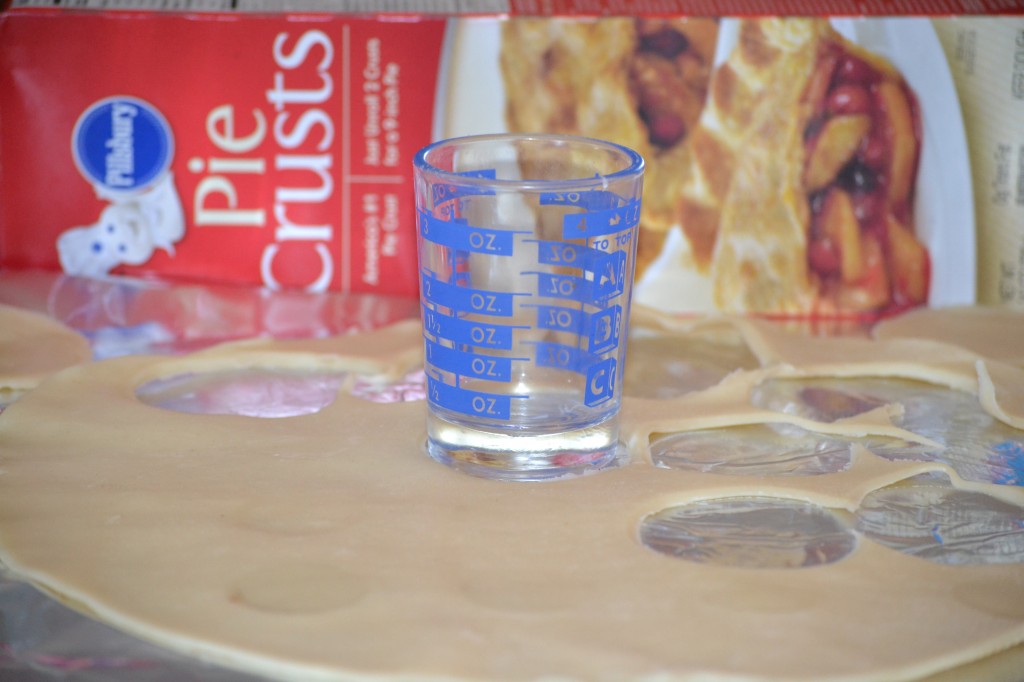 Step 2: Place the dough shapes into a mini muffin tin.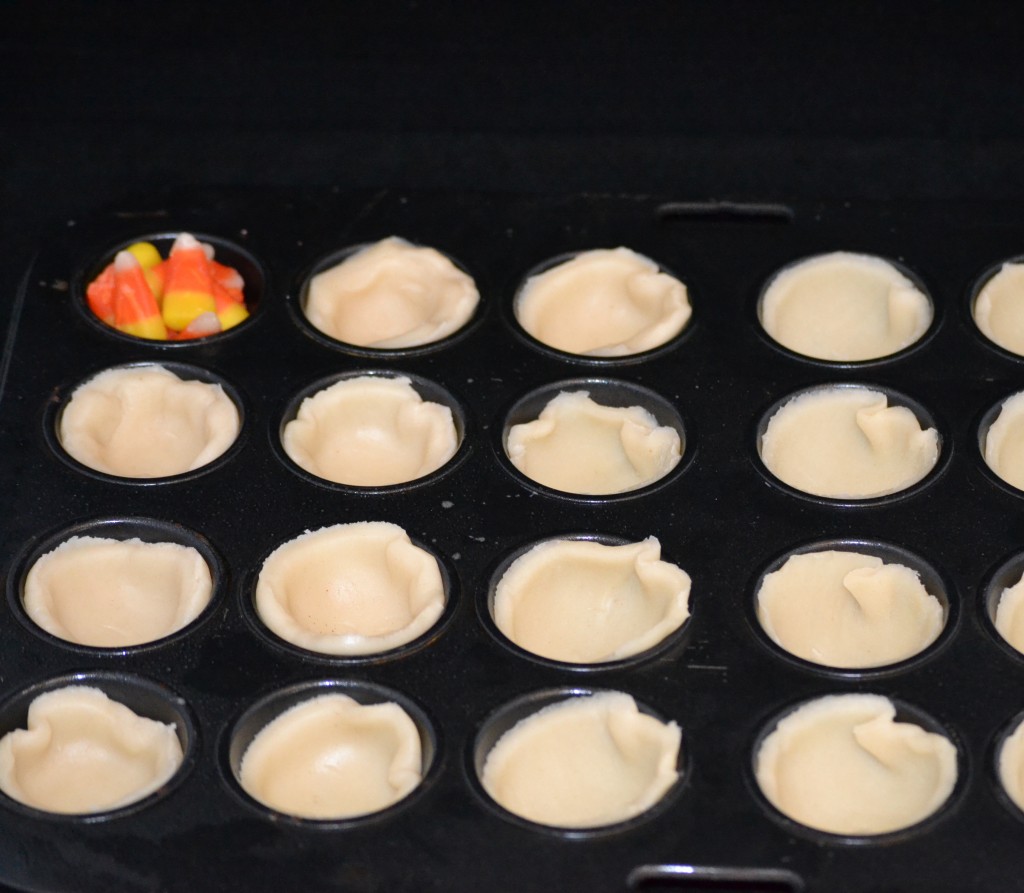 Step 3: Mix the rest of the ingredients in a bowl.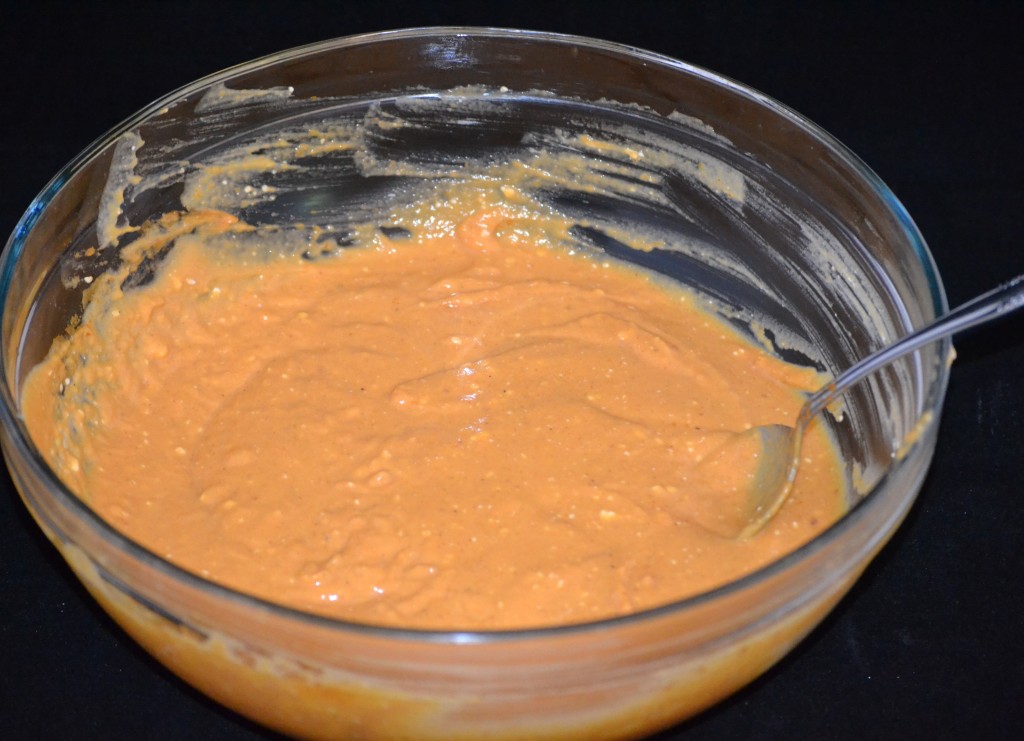 Step 4: Spoon the pumpkin pie mixture into the mini crusts and bake at 350 degrees for ten to fifteen minutes. One pie crust will make 24 bites. You will have enough filling for 48 bites.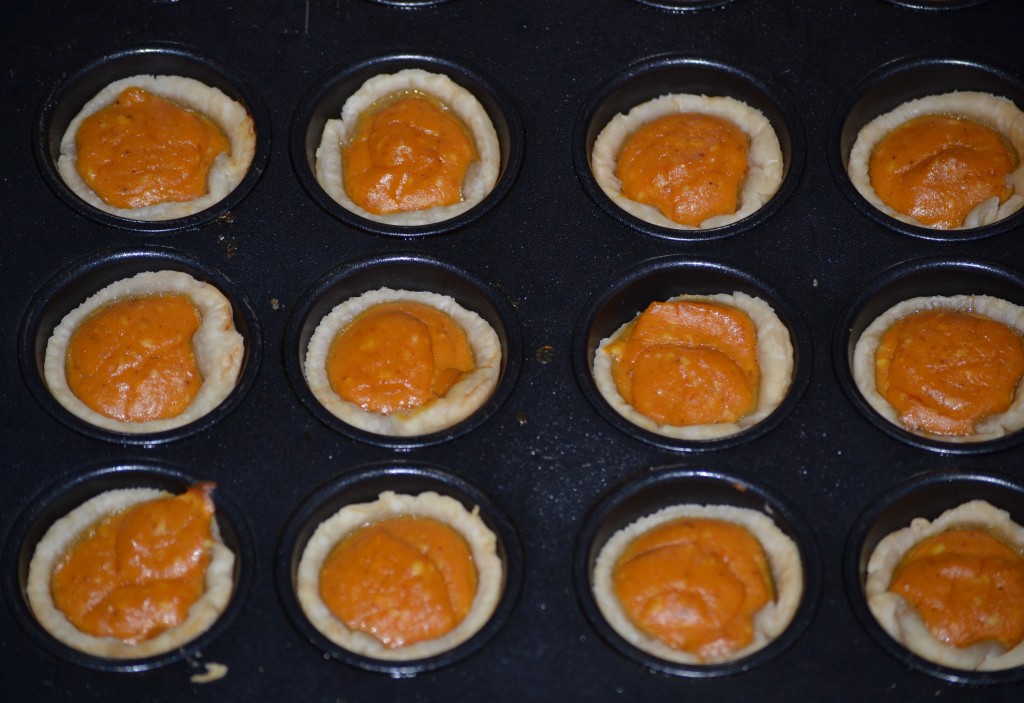 Add some fresh whipped cream and pop them into your mouth. Mmmmmm!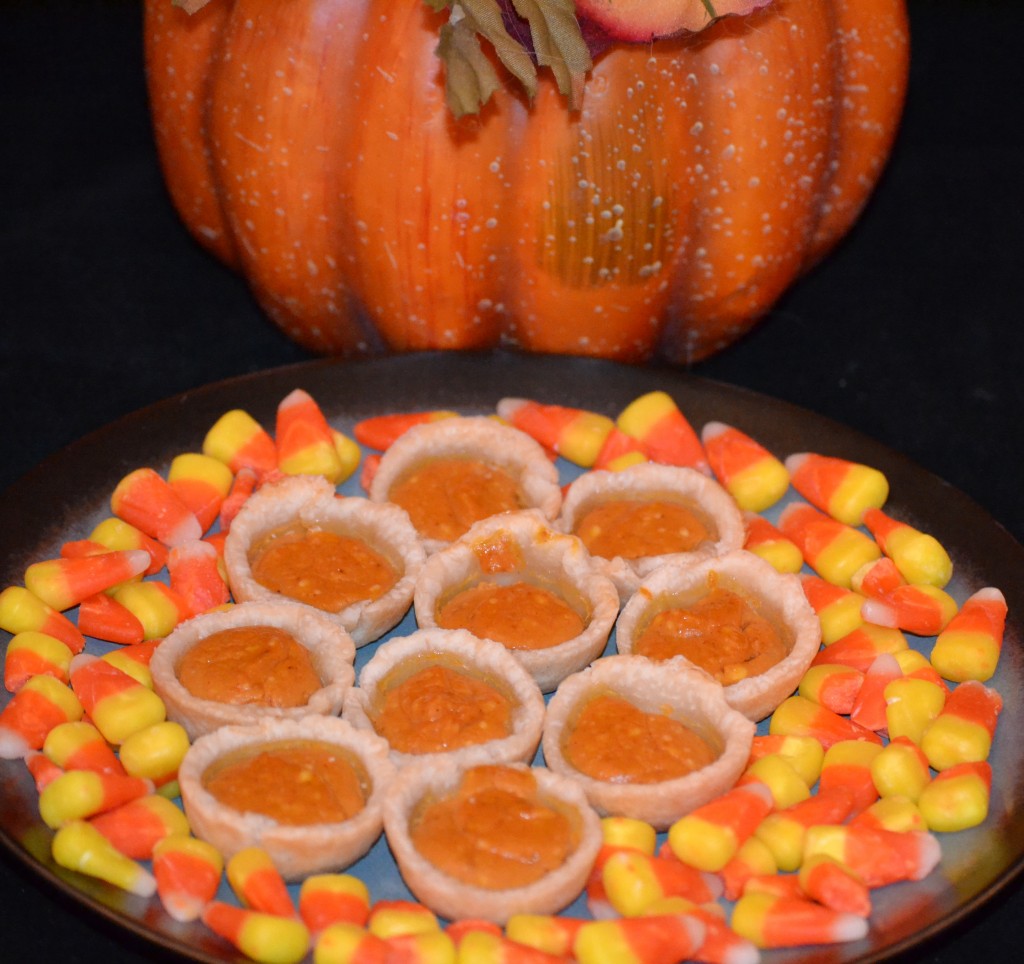 ---