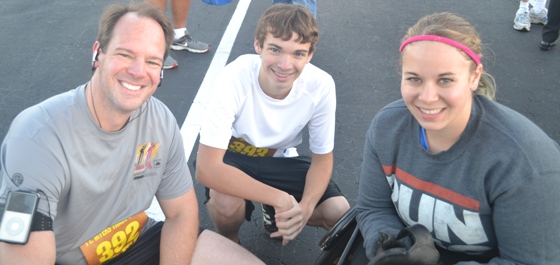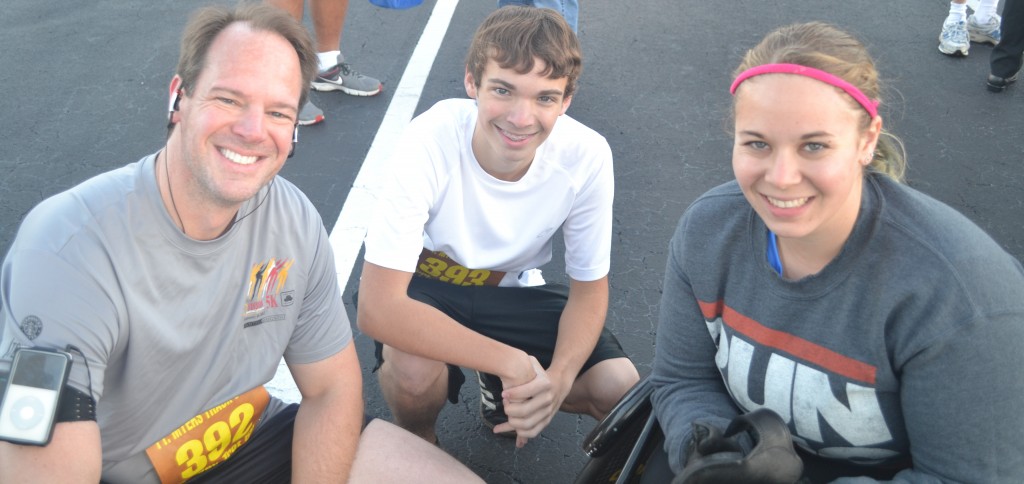 Turkey Trot 5K Cape Coral, Fl.
Arielle came home from college for Thanksgiving. It was wonderful having us all together again and the balance in our family was restored. Two females and two males. Also, two vegetarians and two omnivores. Lucky for me Eric was very excited to cook whatever his beloved daughter wanted. Arielle and I had many vegetarian feasts beginning with his famous jalapeno grilled cheese. We also discovered the best veggie burgers in town at Square 1 in Ft. Myers.
Thanksgiving flew by and soon I found myself at the airport saying good-bye to Arielle again. "Three more weeks." I told her. "I get to see you in three more weeks."
I drove home thinking of our time together and one of our best nights was spent curled up on the couch watching Good Will Hunting. I had remembered liking it many years ago and thought the kids might enjoy it to. We assured Kai it wasn't a chick-flick and convinced him to set his composing aside for a couple of hours.
"Some people can never believe in themselves until someone believes in them."
We had left over pies, ice-cream, popcorn and M&M's on stand by in case we craved a snack. All four of us and our zoo lounged in front of the TV and watched Good Will Hunting. I was right. With the exception of one greyhound racing scene (do we really need to abuse dogs to gamble?) the movie was fabulous. Both kids enjoyed it and both parents loved having us all together. Three more weeks…
MYSTIC Update
:
MYSTIC
will be available either the end of December or early January. As soon as I have a date I will post it. The cover is amazing!
Timothy Banks
did an incredible job. I can't wait for you to see it!
---