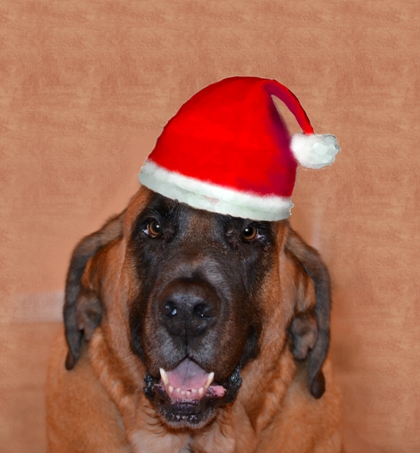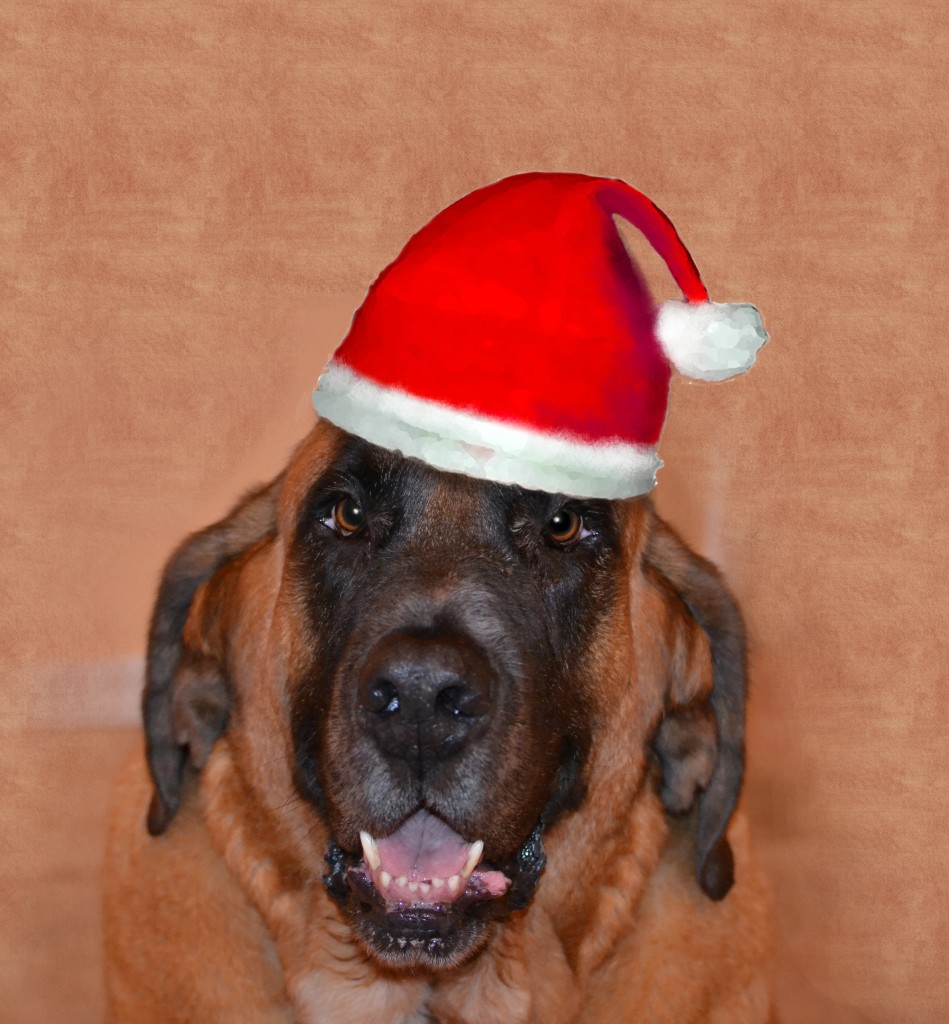 I was trying to get a picture of Buddy with a Santa hat and failing miserably. Muza Ulasowski came to my rescue. Thank you, Muza and Photoshop!
Buddy
 is one of the family. The difference between when we first brought him home from the shelter in July and now is amazing. He's still Mr. Mellow but he looks us in the eye, responds to his name and gets very excited when Eric comes home from work. Eric will play with him. I jump on the furniture when Buddy wants to play for fear of getting knocked on my keister.
Buddy's
a big boy!
When I'm writing Buddy is at my side. If he wakes and finds I'm gone he will search the house opening all the bedroom doors until he finds me. Then he'll rub his slobbery nose on my arm letting me know he's an expert at hide and seek.
Buddy's the messiest dog I've ever had! If I'm dressed up I keep my distance. Which means I really need to be in sweats whenever I'm at home. That's my excuse anyway.
The cats have finally gotten used to Buddy. Sometimes they want to play with him but then they glimpse the size of his paw and decide to follow my lead of jumping on the furniture for safety.
Buddy has been a wonderful addition to our family. When I think of how long he sat in a cage at the Humane Society without a home it breaks my heart. I know there are many more dogs and cats just like Buddy who want to be part of a family. This holiday season I hope you will consider adoption from a shelter. Happy Holidays!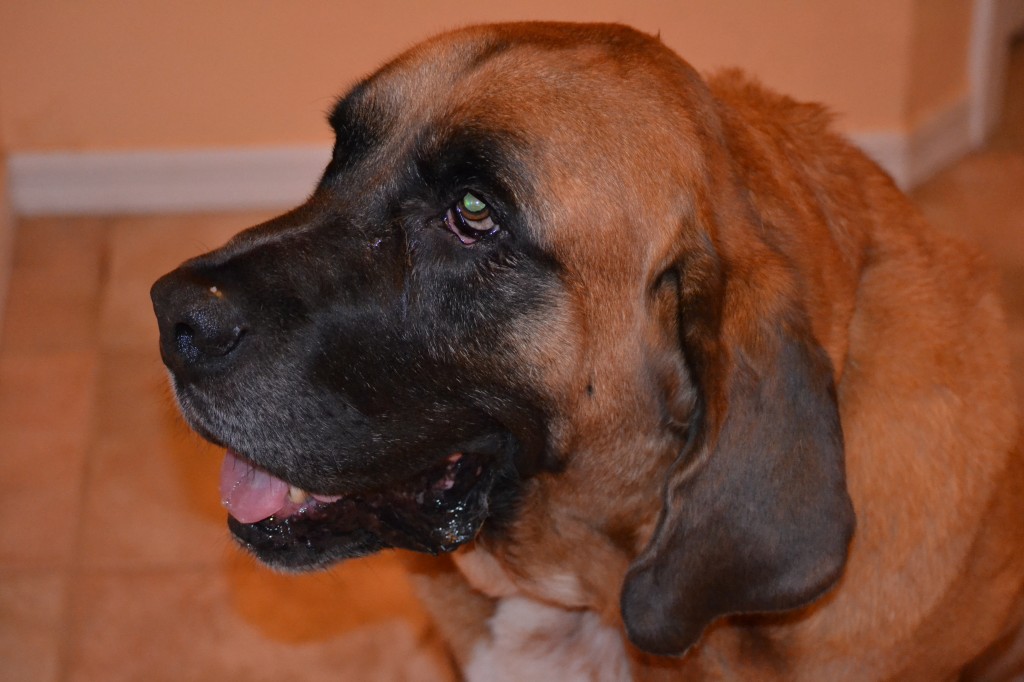 MYSTIC Update
:
MYSTIC
will be available either the end of December or early January. As soon as I have a date I will post it. The cover is amazing!
Timothy Banks
did an incredible job. I can't wait for you to see it!
---