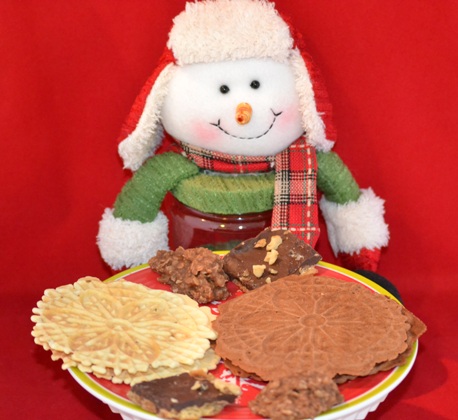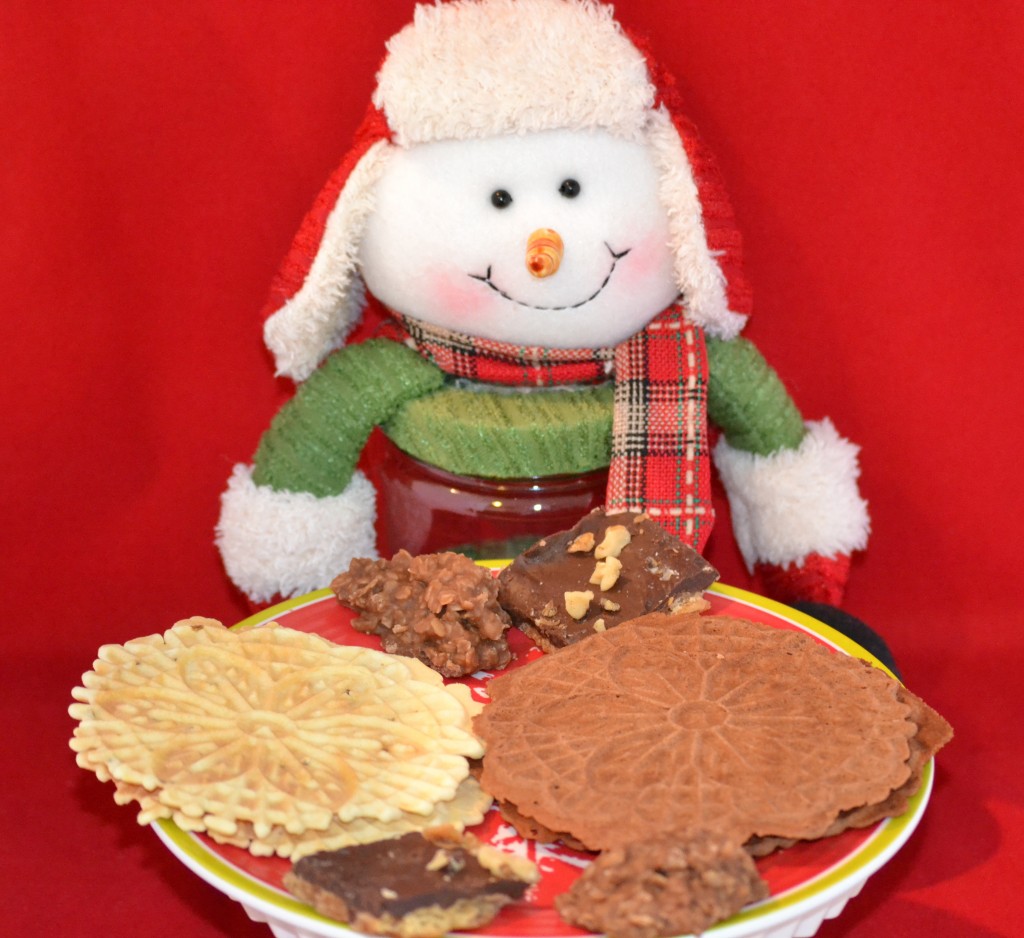 Arielle and I spent the past two days baking and eating way too many holiday cookies. First, I made my annual pizzelle's and no bake cookies and then I had to try two different recipes I found on Pinterest.
The first was for a delicious looking toffee crunch bar covered in chocolate. Saltine Cracker Toffee from The Girl Who Ate Everything. Arielle and I were worried at first. How could a recipe so easy turn out good? Oh, it was yummy!
What's not to love about toffee spread over crackers with chocolate chips melting on top?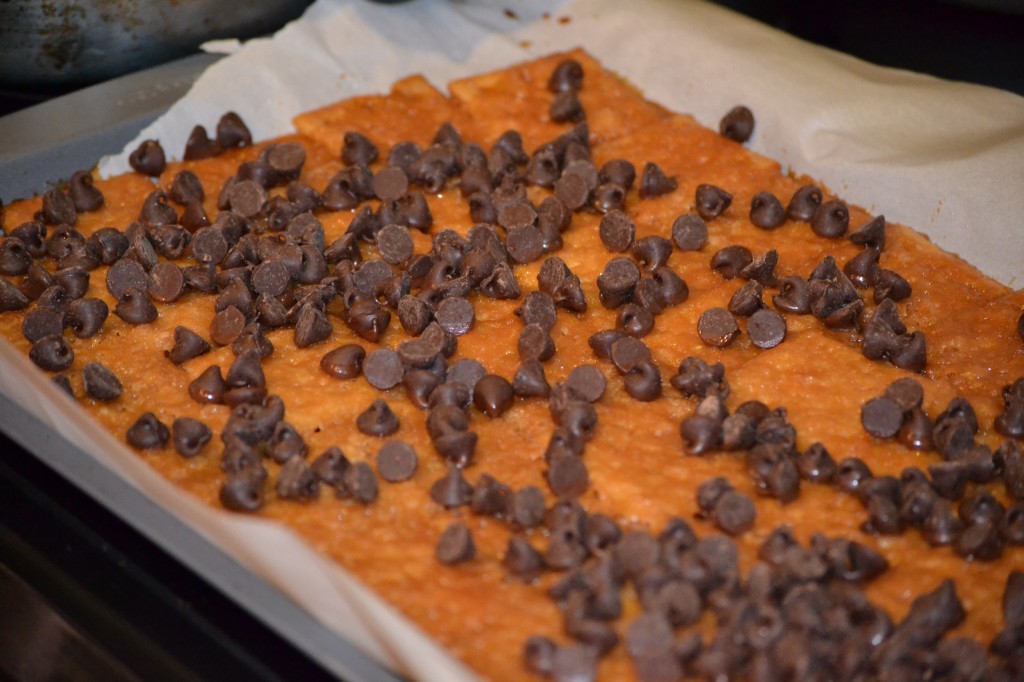 Next, Arielle made snickerdoodles with a Rolo center from Rachel Schultz's blog. This recipe took a little more time but was totally worth the effort. In fact you'll notice they are missing from the picture above. Funny story, after baking for hours I was too tired to take pictures. I carefully selected the cookies I wanted to photograph and put them in a container on the counter. Arielle had some friends over that night and when I woke in the morning all the snickerdoodles were gone including my picture perfect doodles. Luckily, I did grab my camera and snap a photo after they came out of the oven.
Both cookie recipes can be found on the blogs I linked to above and they are also under Holiday Food on my Pinterest page. I highly recommend them.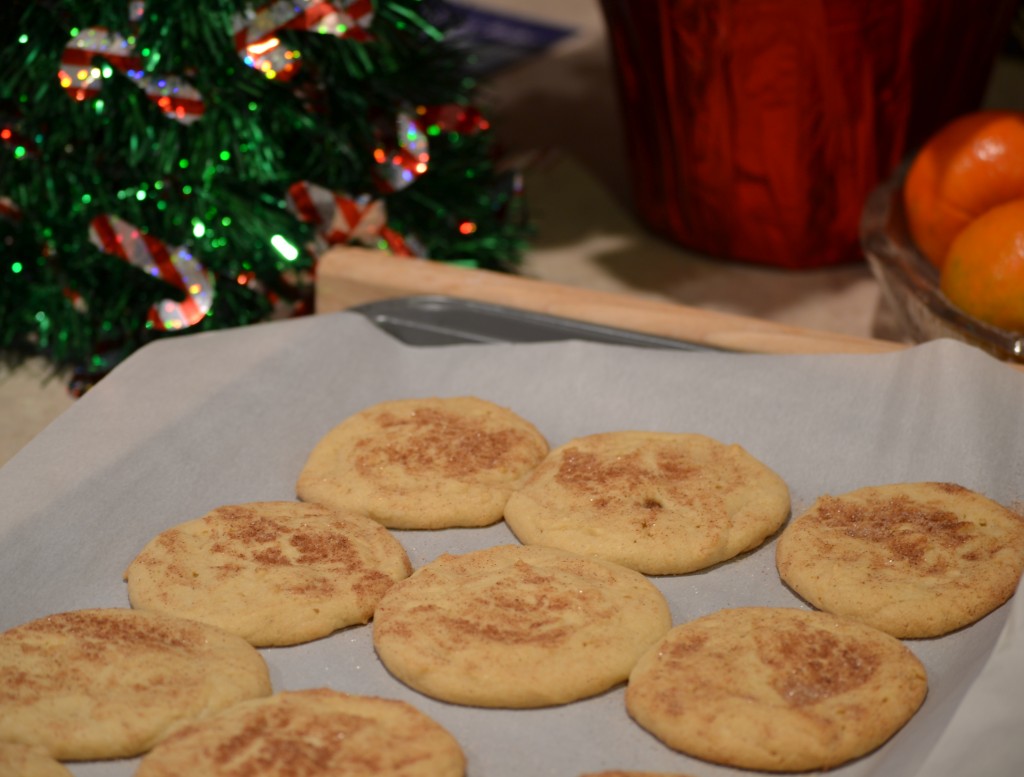 Happy Holidays from the Rausin Family! MYSTIC will be out very soon! Yay!!
---