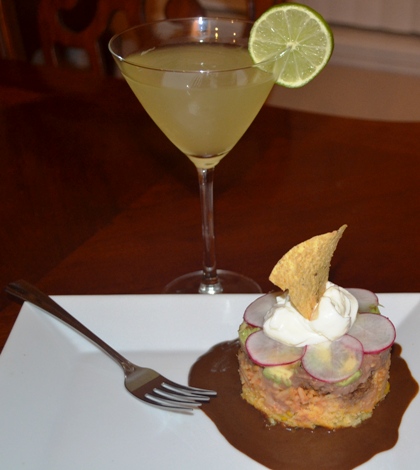 This is Eric's latest creation. He calls it Eric's Awesome Mexican Stack.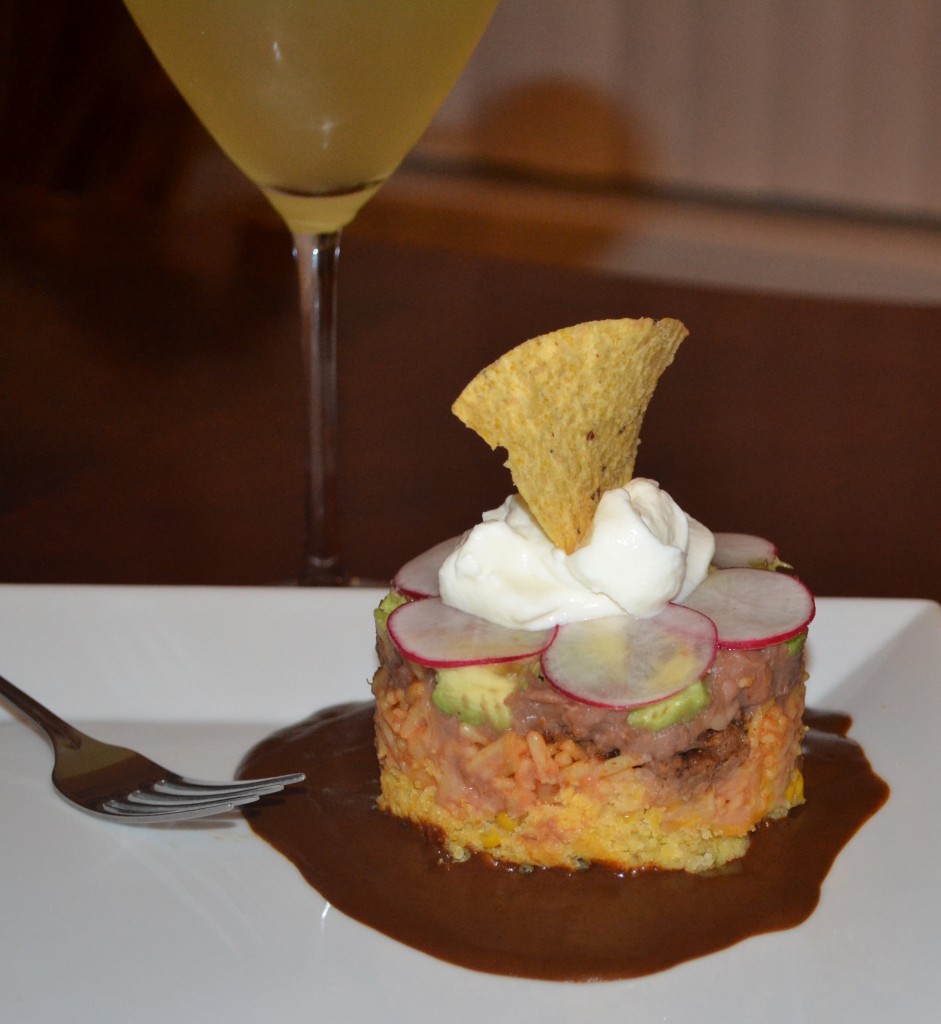 It's been a wild week celebrating MYSTIC's book birthday and Arielle being home from college and subbing for all those wonderful kids at NFMAA. I'm overwhelmed and extremely grateful.
Luckily, through all the beautiful chaos I have a husband who enjoys cooking for his family especially when his daughter returns home. Oh, and I've milked it. "Arielle would like you to make quesadillas." And  "I really think Arielle would love some stuffed olives!"
Here's the recipe for Eric's Awesome Mexican Stack.
First make the sweet corn cake:
1 Package Jiffy corn muffin mix
1/4 Cup melted butter
1/4 Cup water
1 Can creamed corn
Mix all the above together and pour into a loaf pan or pie tin. Bake at 350 degrees for about 45 minutes.
Meanwhile prep the following:
Refried vegetarian beans
Mexican rice
Tofu crumbles (We buy the MorningStar Crumbles) Add taco seasoning to the crumbles.
Heat Mole sauce
2 Haas avocados – Cut into 1/4 inch chunks
4 radishes – Sliced thin
Open a small can of pineapple chunks with a pull top lid. Eat the pineapple to reward yourself for making such a creative dinner. Use a can opener to cut out the bottom of the can. This is your stack building device. Place the can on a plate and fill it as follows, tapping it down with the lid in between each ingredient.
Sweet corn cake
Shredded Mexican Cheese
Rice
Crumbles
Refried beans
Avocado
Carefully lift the can off and place the sliced radishes in a ring at the top. Scoop a generous dollop of sour cream in the middle and insert a tortilla chip. Ladle or spoon the mole sauce around the bottom and serve with a margarita.
Salute!
MYSTIC on Amazon.
MYSTIC on Facebook.
---