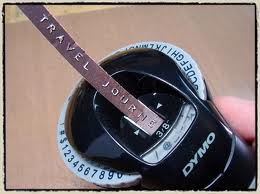 Information and Inspiration
Do you know how when you take on a new project around your home like cleaning out a closet, painting a bedroom, or planting flowers, all the other jobs such as cooking dinner, doing dishes or vacuuming still have to be done and you can feel happy that you've accomplished something new but overwhelmed because your laundry is sprawled over a bed or bureau? Well, that's me right now. Happy and overwhelmed. If you have no idea what I'm writing about and your laundry is always folded and put away right out of the dryer then you might want to stop reading right now because you're about to be shocked!
My book is doing great.
 I'm preparing my school presentations, writing posts like this one, working on a new book, and we just replaced our twelve year-old stinky carpet(dogs!) in our bedroom with pergo. I'm trying to convince Eric that the walls would look pretty painted sage…he prefers white. While the bedroom is looking very clean and white (the closet floor is even empty) all of the stuff that once filled it is piled in other rooms. I mean PILED! Clothes, books, wrapping paper, plastic bins, and since the room now looks nice I must go through all the stuff and neatly organize everything. My friends named Kim are jumping for joy. Organization and I are not best friends. I would rather run a marathon than painstakingly sift through the piles and put everything in its proper place. I was not born with the gene that gets one excited over label makers.
In fact, if you could see me now you would laugh! I'm sitting in front of my computer dressed in my husband's clothes (I couldn't find mine) surrounded by twelve years of accumulated stuff. But the blog must go on!
Here's the useful information…
I've been watching a lot of TED videos lately. They always inspire me. Two of my favorites so far are from a science teacher and an incredible woman named Janine Shephard. Her story is amazing! I hope you enjoy them as much as I did.

I have the privilege of visiting many schools and classrooms. I have a lot of respect for teachers because I understand how difficult the job can be. Teachers that think outside the box and have passion for their subject along with compassion for their students are always the happiest most loved teachers. They're the ones who inspire and help change the world one student at a time. Tyler Dewitt is one of those people. I really like what he has to say about teaching science to teens.
Listen and watch how easy it is to understand his lesson opposed to the science textbook lesson.

---