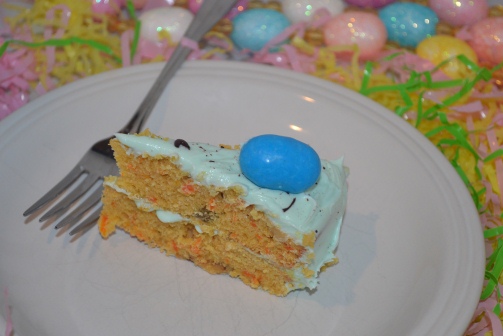 Carrot Cake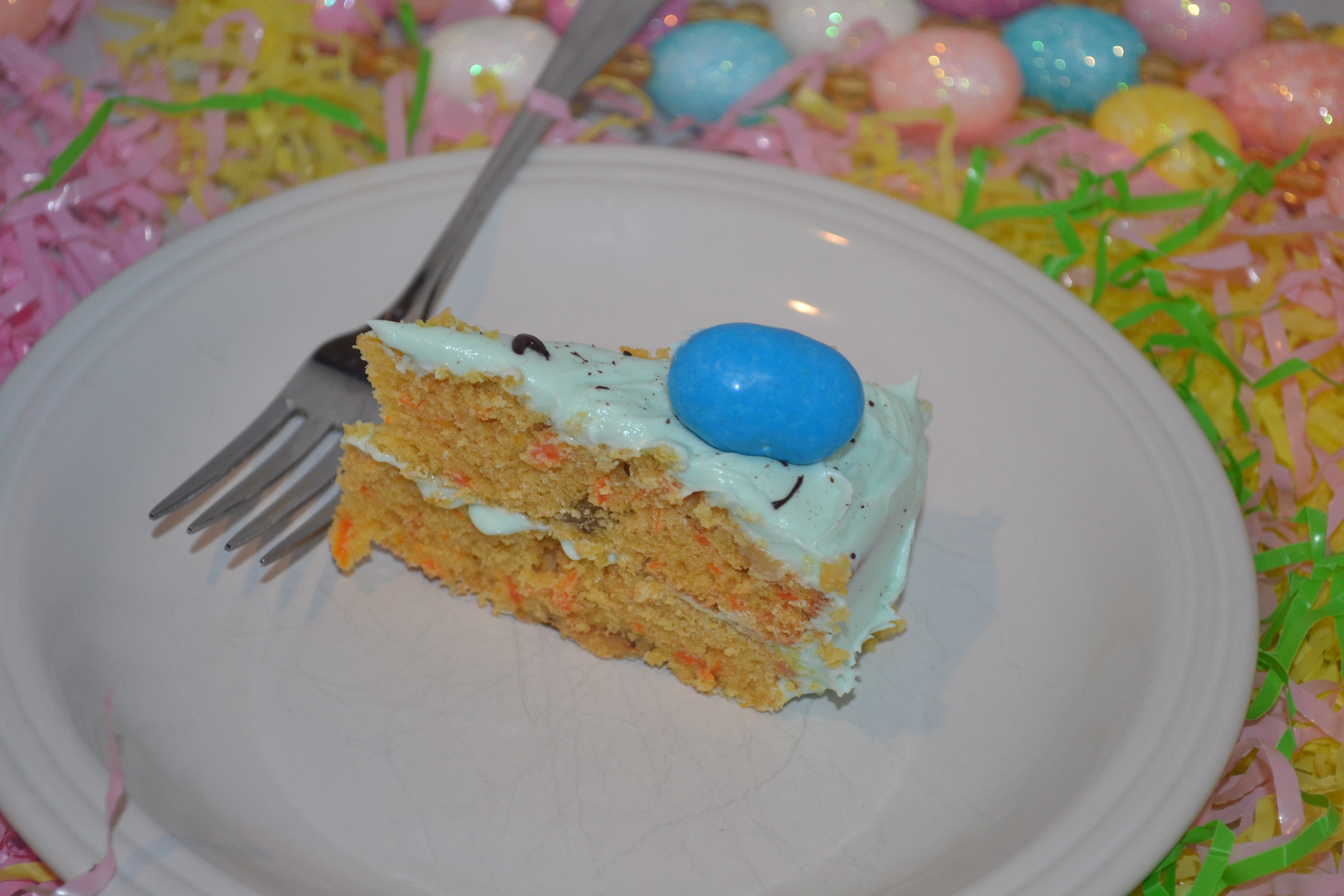 My baking muse came home from college for spring break. We found an old recipe from my grandmother's file box. Carrot Cake!
Ingredients:
1 Cup of sugar
3/4 Cup oil
1 Teaspoon baking powder
1 Teaspoon cinnamon
1/4 Teaspoon salt
1 Cup grated carrots
2 Eggs
1 1/2 Cups of flour
Raisins and nuts Optional
Arielle's friend sent her a picture of a speckled cake and challenged her to make it. Here it is…Thecakeblog.com
Here is ours!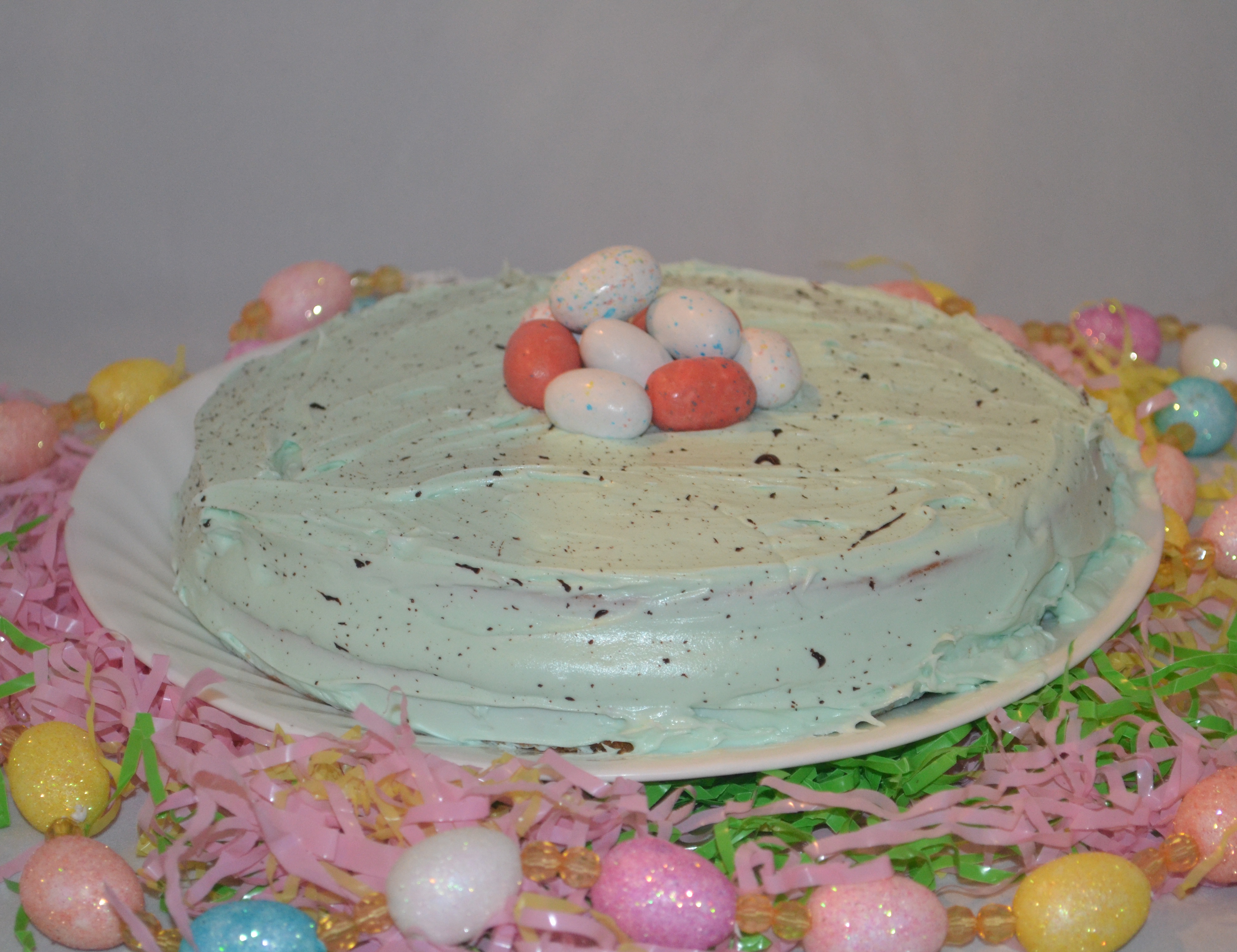 My grandmother's recipe said to bake the cake in a loaf pan. We decided to bake it in two 9 inch round pans. It still came out delicious!
Steps:
Mix the sugar and oil and then add the dry ingredients. Next, the carrots. Then add the eggs one at a time stirring in between. Beat well. Finally, mix in the raisins and nuts. Pour the batter into a greased loaf pan or two 9 inch round pans. Bake at 375 degrees for 55 minutes for the loaf pan. Our cakes were done after twenty minutes at 375 degrees. Cool and frost with cream cheese frosting. We used blue gel food coloring in the frosting and followed the directions on Thecakeblog for the chocolate speckles.
---