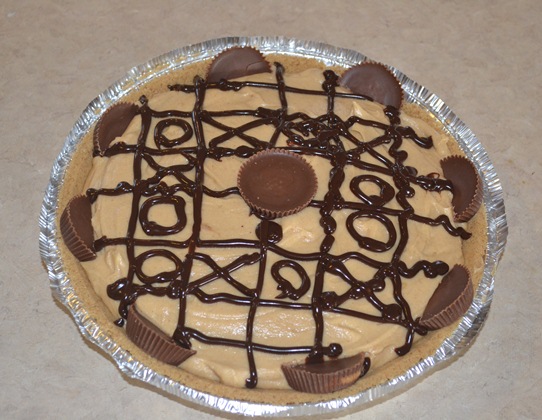 Oh My Chocolate Peanut Butter Pie!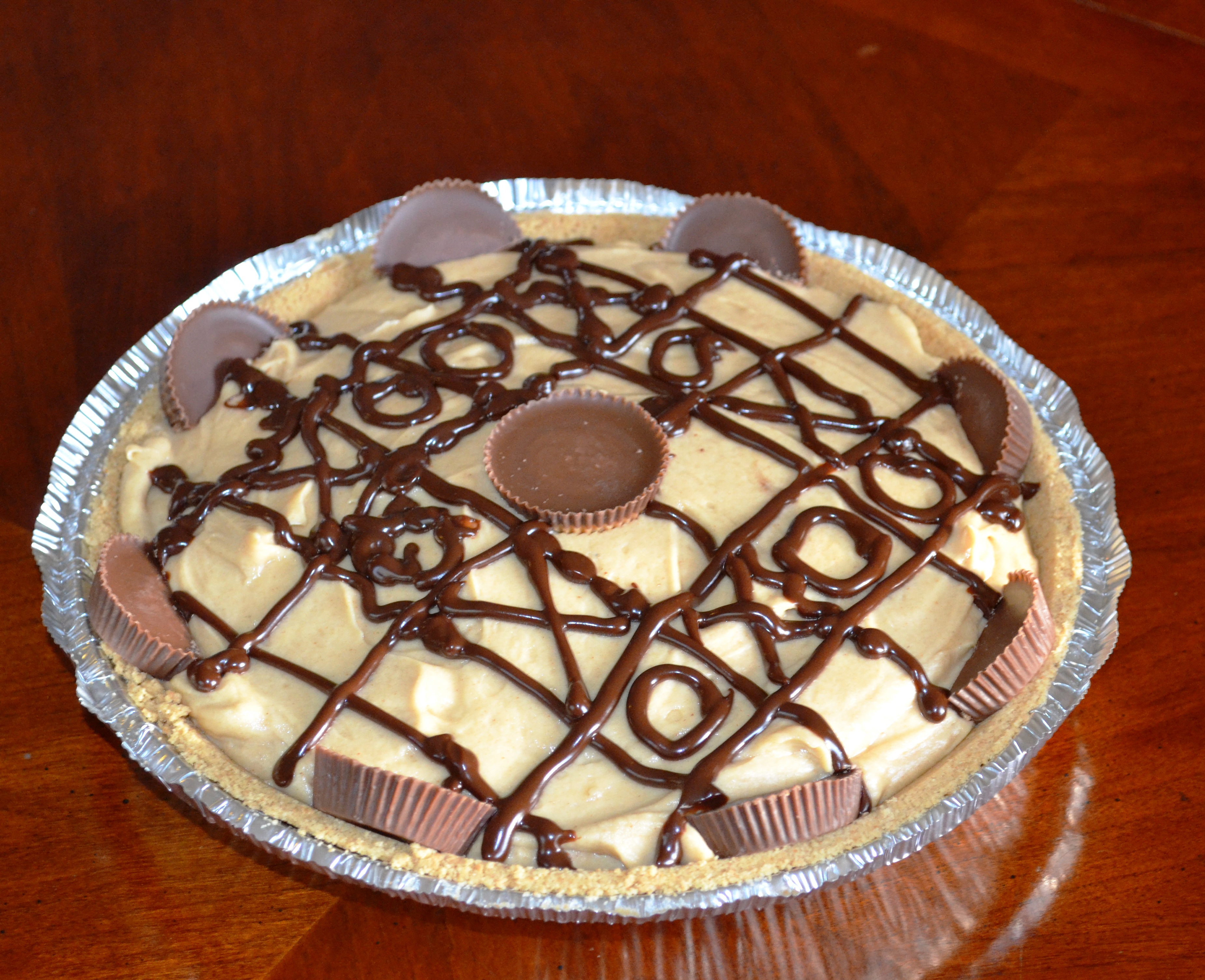 I was all set to make some dark chocolate caramel cookies when Eric announced he was making a pie. Oh yeah! Eric is a much better cook so I smiled and said, "perfect!"
This pie is now on my list of favorites. It's easy to make, incredibly rich, and if you love the chocolate peanut butter combination you'll love this pie. I dare anyone to eat more than one slice. I don't think it can be done!
The original recipe that Eric tweaked a bit came from epicurious.
Here's Eric's version. Enjoy!
Chocolate Peanut Butter Pie

Print recipe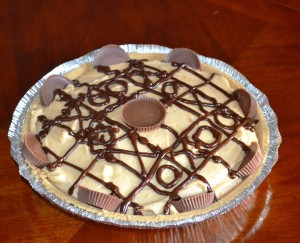 | | |
| --- | --- |
| Serves | 8-10 |
| Prep time | 2 hours |
| Meal type | Dessert |
Ingredients
1 graham cracker pie crust
1 1/3 cup semi-sweet chocolate bits
2/3 cups chilled whipping cream
1 3/4 cup chilled whipping cream
2 tablespoons light corn syrup
2 teaspoons vanilla extract, divided
1 cup creamy peanut butter
1/2 cup powdered sugar
2 tablespoons sugar
Directions
Step 1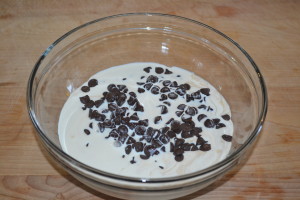 Combine chocolate chips, 2/3 cup of cream, corn syrup, and 1 teaspoon of vanilla in a microwave safe bowl and microwave on medium for about three minutes. The chocolate should be soft.
Step 2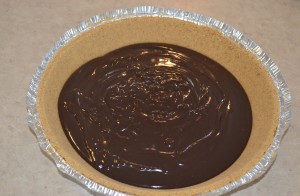 Whisk until smooth and spread over the pie crust. Place it in the freezer for ten minutes.
Step 3
In a mixing bowl add the peanut butter, powdered sugar, 1 teaspoon of vanilla and 3/4 cup cream and stir.
Step 4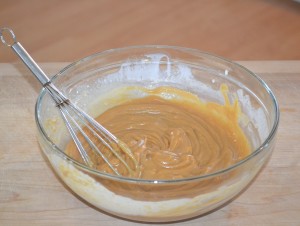 In a separate bowl, beat remaining 1 cup of cream and 2 tablespoons of sugar until it is very thick but not yet holding peaks. Fold this into the peanut butter mixture using a third at a time.
Step 5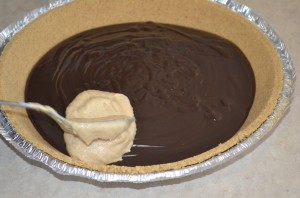 Spoon peanut butter mousse over the chocolate in the pie shell and refrigerate for at least an hour.
---