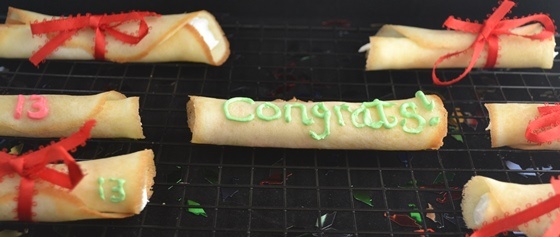 Graduation Cookies!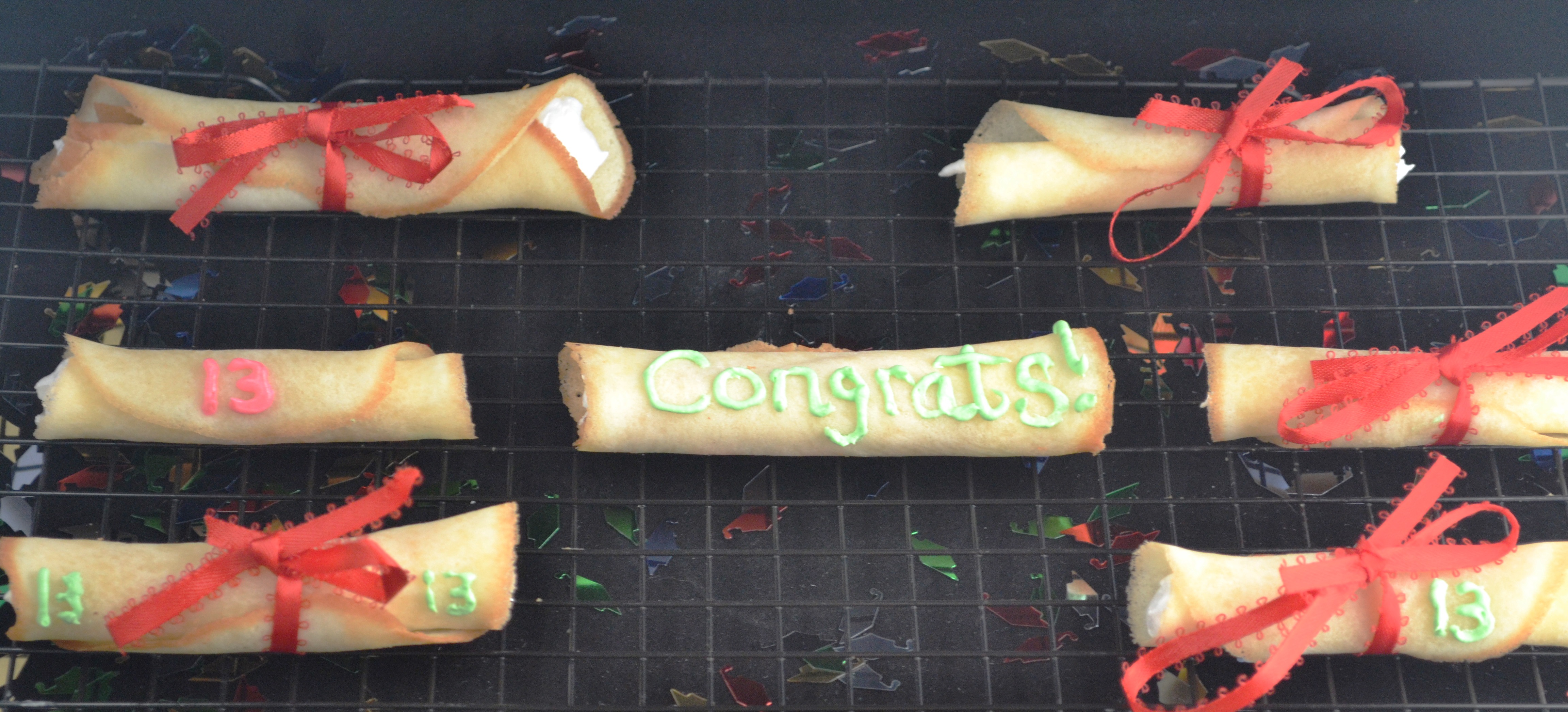 I found this recipe in an old Wilton catalog. They used chocolate numbers which I thought were adorable but I couldn't find the right mold. I tried making chocolate numbers on wax paper like my Fireworks topping. It didn't work. That's when I decided to get creative with icing. Here's the Wilton Tuiles.
Graduation Cookies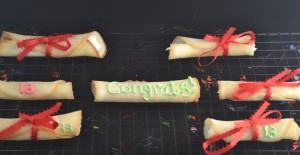 | | |
| --- | --- |
| Serves | 18-20 |
| Prep time | 10 minutes |
| Cook time | 1 hour |
| Total time | 1 hour, 10 minutes |
| Meal type | Dessert |
| Misc | Child Friendly |
These graduation cookies are easy to make and delicious!
Ingredients
Optional
3/16 inch wide ribbon
1 box Decorating Icing
Crepe Cookie
6 Egg Whites-Room Temp.
1 1/2 cup Confectioners Sugar
1 cup Flour
12 tablespoons Butter-Melted
1 teaspoon Vanilla
pinch Salt
Filling
1 box Wilton Vanilla Whipped Icing Mix
1 box White Chocolate Instant Pudding
Directions
Cookie Crepe
Step 1
Preheat the oven to 400 degrees and spray a cookie sheet with vegetable spray. In a large bowl combine the egg whites, sugar and flour until well blended.
Step 2
Mix in the melted butter, vanilla, and salt.
Step 3
Place two tablespoons of dough on the cookie sheet about 6 inches apart. Place in the oven and watch closely. They will bake in 4-7 minutes.
Step 4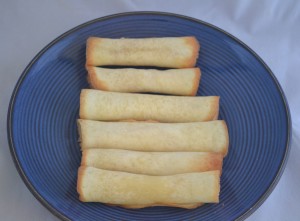 As soon as I saw the cookie edges turning brown I removed them from the oven. Use a spatula to lift the cookie from the sheet onto a plate then roll it into a scroll with the edge of the spatula. Work quickly while the cookie is warm. I scraped and sprayed the cookie sheet after each batch of two cookies was made.
Step 5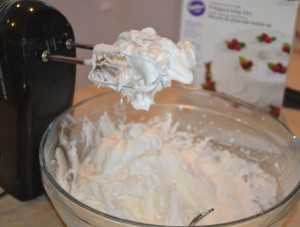 Follow the directions on the box of filling and add the pudding mix. Beat until stiff peaks form.
Step 6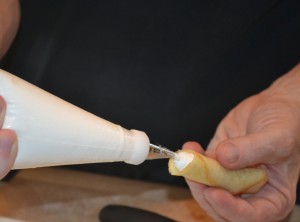 Fill each cookie with icing.
Step 7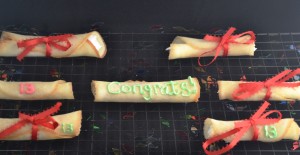 Decorate the cookies with your school colors.
---