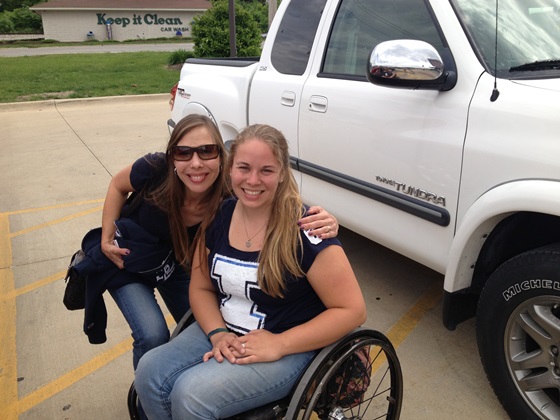 Traveling On My Own – Part Three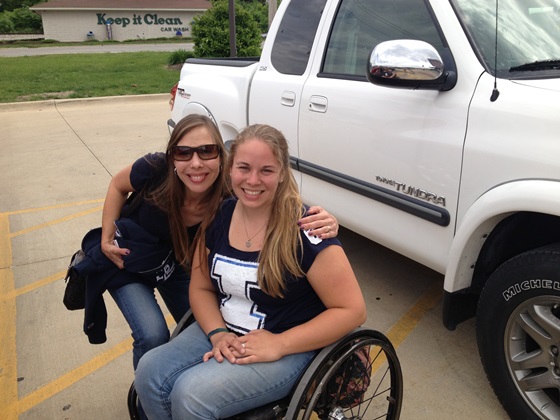 In May I set out on a road trip from Cape Coral, Florida to Champaign, Illinois to help my daughter move out of her dorm and into an apartment and to drop off her truck so she would have a little more freedom for the summer. Follow the links below to read Part One and Part Two.
Part One
Part Two
Feeling full and happy to have met such kind people in Tennessee I set out for Kentucky. I get teased all the time by my techie husband for being resistant to gadgets and not always reading all the directions on how to use new gadgets. Once upon a time Eric bought me a GPS. I hated it because it didn't work the way I wanted it to. Eventually, I lost the cord. Should I have looked for the cord and brought it with me on my road trip? Absolutely! Instead I had printed directions. Because I had taken a side trip to Hohenwald I was off the main roads. It never occurred to me to check the printed directions online and see exactly where I was heading. I just trusted and drove. Luckily, I've travelled enough to know never to let the gas tank drop below a half tank. Right after I left Linden I filled the truck with gas. Thank goodness.
Soon, I found myself in the dark driving on hilly narrow roads with no street lights, no gas stations, no way to read any of the tiny road signs. I. Was. Lost.
Fear began to creep in. That's when I reminded myself that it wouldn't be an adventure if I wasn't a little nervous. Yes, I actually did think of the Hobbit. I drove on. Cars would come up behind me, quickly get bored with my speed, and then fly by. It reminded me of the times in Elizabethtown when I would go out with my friends and we would complain of all the slow drivers who didn't know what they were doing. We knew the rollercoaster roads and they didn't frighten us a bit. Now, the thought of the truck smoking in a ditch or smashed into a tree gripped me. I drove on. I had no idea if I was in Tennessee or Kentucky. My cell phone couldn't get reception.
On the side of the road I spotted several pick-up trucks parked in front of a long run down building that said Sally's Saloon. I pulled onto the gravel and parked next to one of the trucks. I sat there. They could have guns. They could kill me and no one would ever know. What else was I going to do? Keep driving? There were no hotels. I would have to sleep in the truck until daylight. I sat there. Finally, I decided to be brave. I walked up to the door where I found a hand written sign telling customers they were NOT to bring their own alcohol into the saloon. I took a deep breath and opened the door.
Behind the bar were two women. I made a beeline for them. A group of men were playing darts and drinking beers. A small dog ran from behind the bar right up to my ankle and began sniffing.
I'm guessing it was Sally who was so kind and helpful. I told her I was lost. I rambled on about not being used to driving on country roads with no lights and I was just trying to get to Kentucky. She had this comforting way about her that set me at ease. "Hey boys! The city girl is lost! Give her directions." Suddenly I was surrounded by a group of men spouting off directions at me. I tried to listen and be polite to each of them meanwhile my brain was carrying on its own little conversation. Hey they are really nice people! You should not have been so scared. This is going to be fun to write about. I wonder if they all get together every night–like family. That's neat. You get yourself into the weirdest situations! Are you even listening to the directions?
I thanked them and climbed back into the truck. Turned out I was heading the right way. I was close to Kentucky. After several miles my cell clicked on and I called Eric. He got on his computer and began to guide me to Paducah. The phone would beep on and off gaining and losing reception along the way. At one point Arielle called through to check on me. I tried to sound confident as I told her I'd have to call her back I was a bit lost and needed her dad to get me to the hotel. It's funny how mom mode switches on immediately no matter what situation moms find themselves in. Oh, I'm good, really good, just a little (A Whole Lot!) lost. Let me call you when I get to my hotel (IF I Ever Get To My Hotel!).
Thanks to my wonderful husband I found my way to Paducah, Kentucky. I celebrated with some pita and humus the kitchen had made and left for sale at the hotel's front desk for late night travelers. I learned some pretty important lessons that night. First, there are really nice people in Tennessee! Second, I will never again go on a road trip without a GPS. And finally, adventures wouldn't be adventures if everything went as planned.
By the way, if you see Sally please tell her the Cape Coral city girl says, "Thank you!"
---