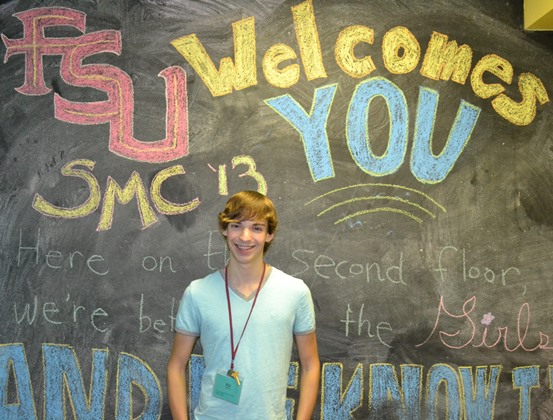 FSU Summer Music Camp!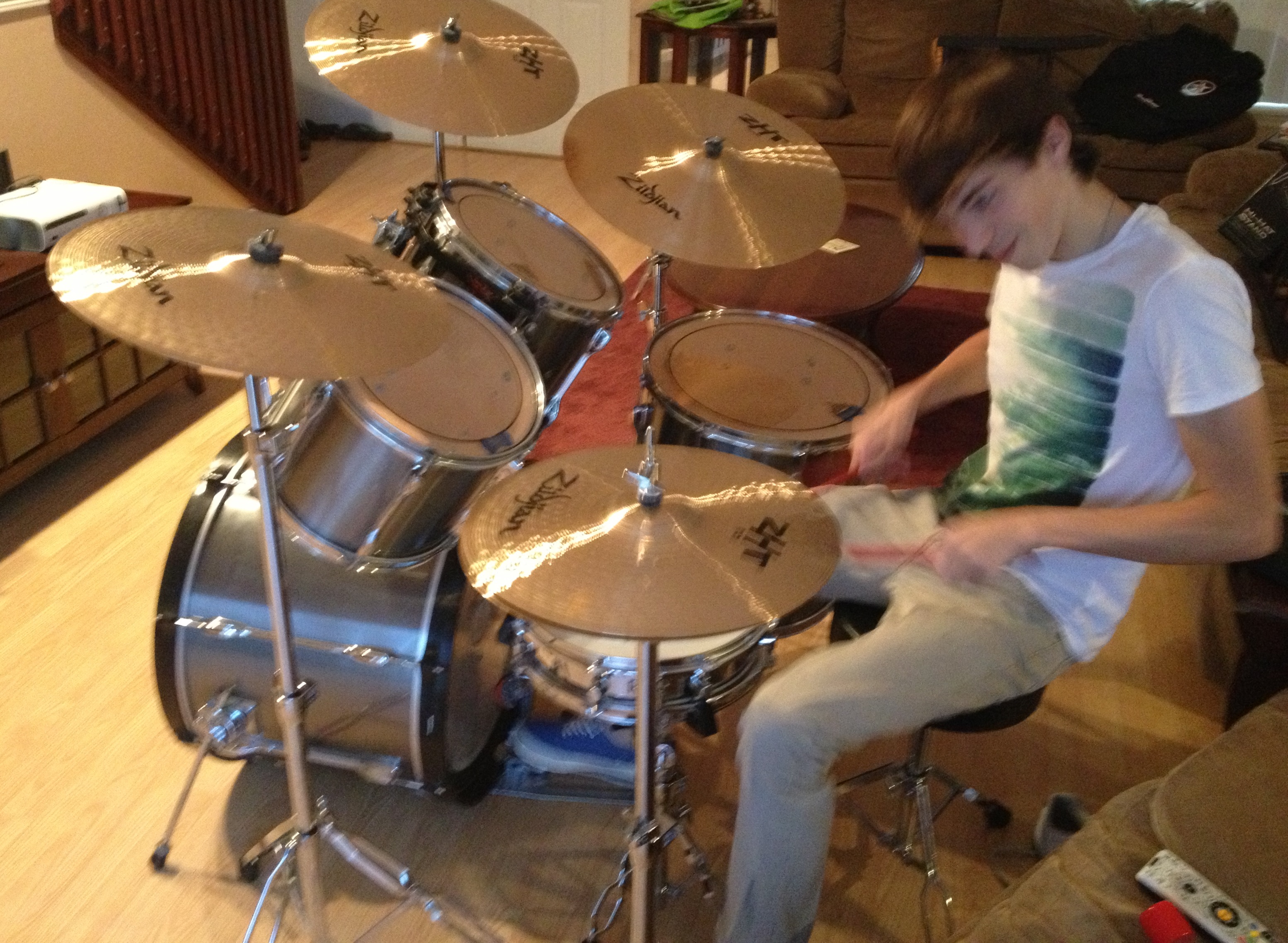 Yes those are drums in my living room. And yes they are very, very loud!
On Father's Day Eric proved what a great dad he was by rising with the sun after flying home from California, loading the trap set in the car, and driving us six hours to FSU in Tallahassee. Kai was excited to spend a week of playing jazz with high school students from all over Florida.
I wasn't sure if I was ready to move another child into a dorm even if it was only for a week. We arrived just when registration opened and were blown away with the organization and helpfulness of all the college camp counselors. I was expecting a bit of chaos and instead found checking in stress free. Well, stress free for me. Kai had to audition for his band placement. Here he is right before he went in.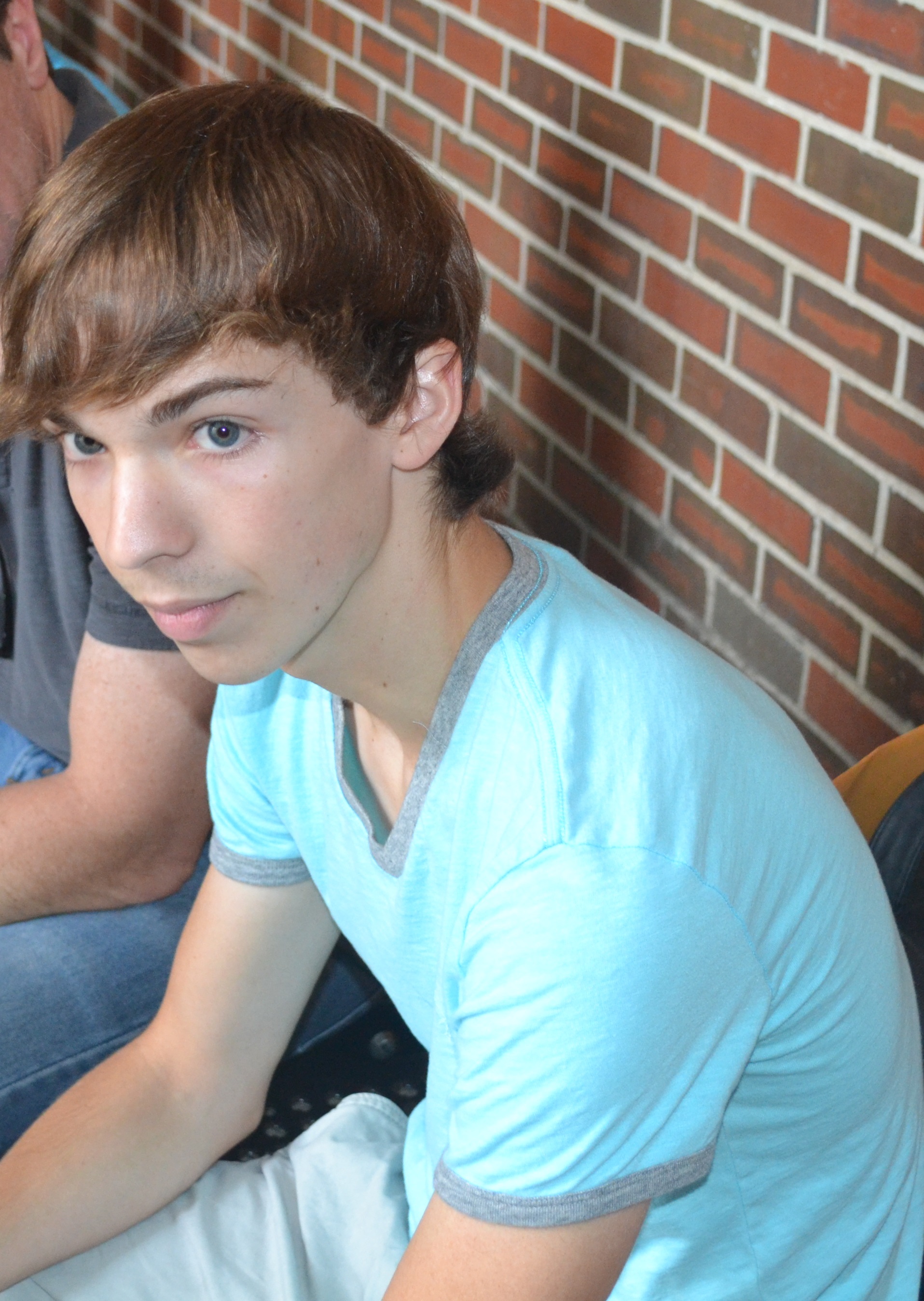 When it was over we took him out to his favorite restaurant and celebrated his being brave enough to play alone in a room full of professors.
Then we were off to the dorm.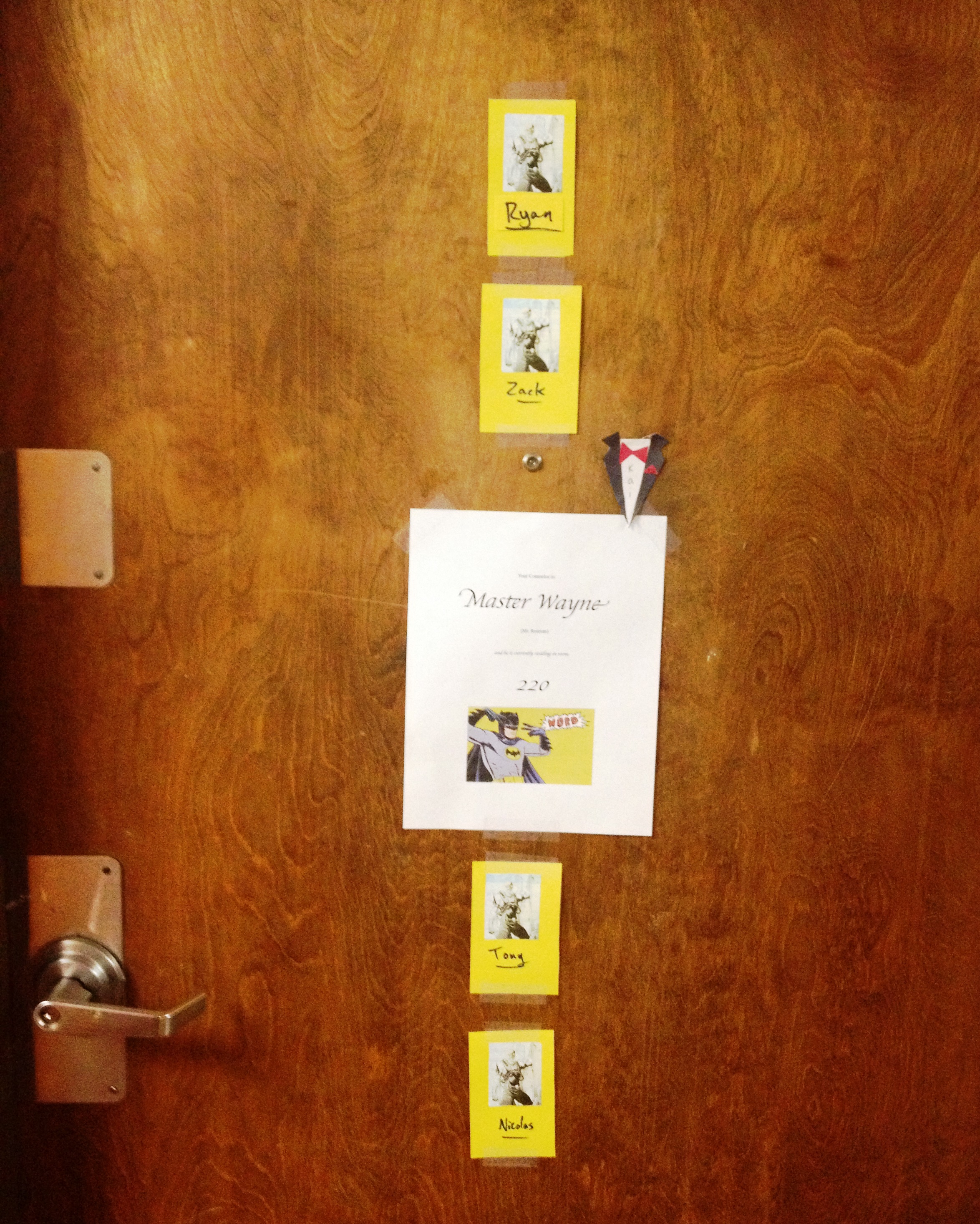 Kai's dorm room was changed before we arrived. I tried not to embarrass him too much as I searched for his name tag and put it on his new door. It's a mom thing.
We helped him make his bed. I noticed one of his roommates had brought a laundry basket and another had remembered hangers for clothes. At first I felt immediate guilt! Why didn't I think to pack a laundry hamper and hangers? Then I realized it was because Kai never uses them. That's what his bedroom floor is for. I'm not one of those moms that makes their kids clean their rooms because well…um…my room has been known to get a bit cluttered. Anyway, I suggested to Kai that he could buy some hangers. He and Eric both laughed at me. I believe Kai's words were, "Would you like me to get an iron too?"
We said our good-byes. Life is always exciting with these two.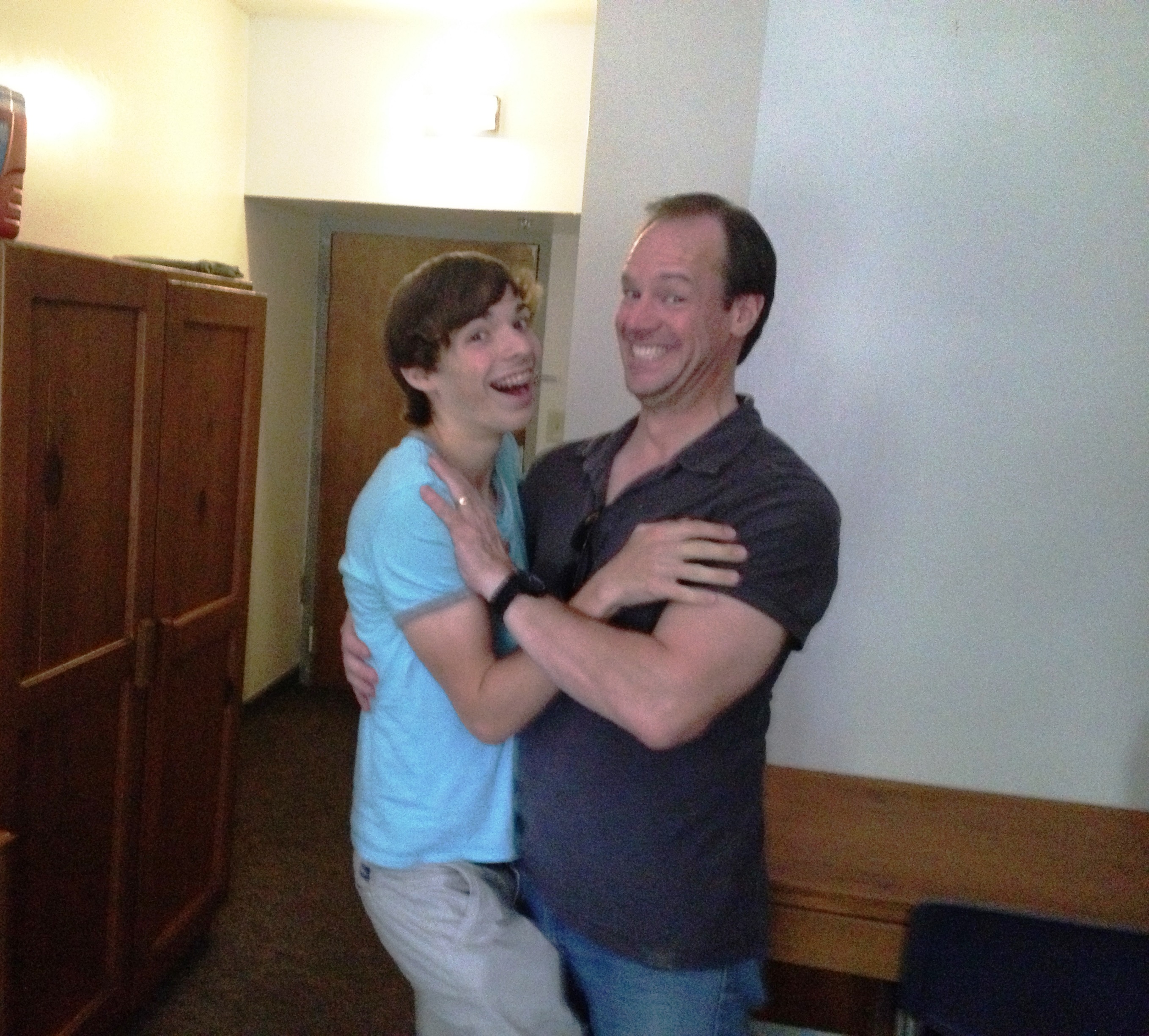 Kai's sad to see me go.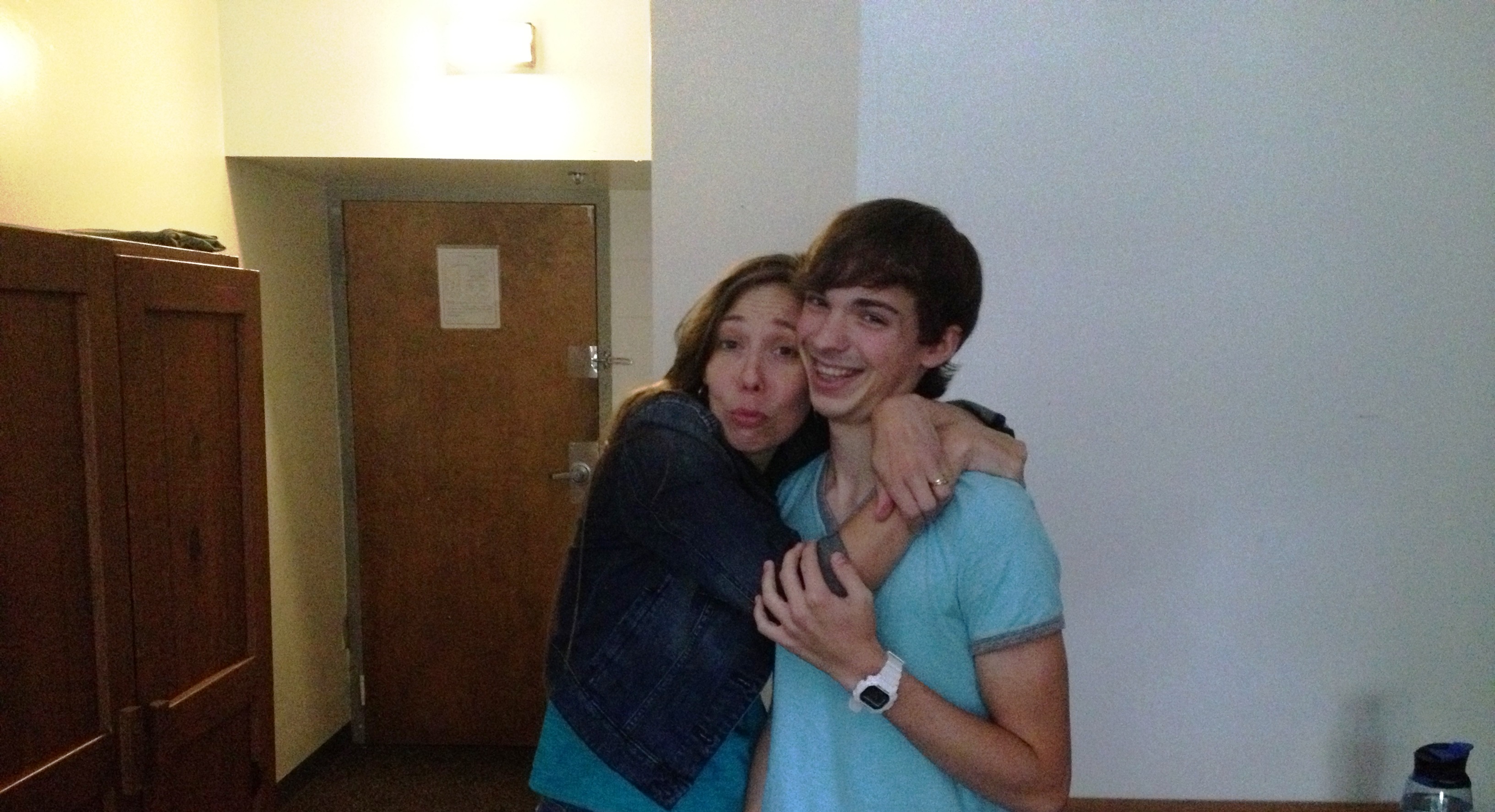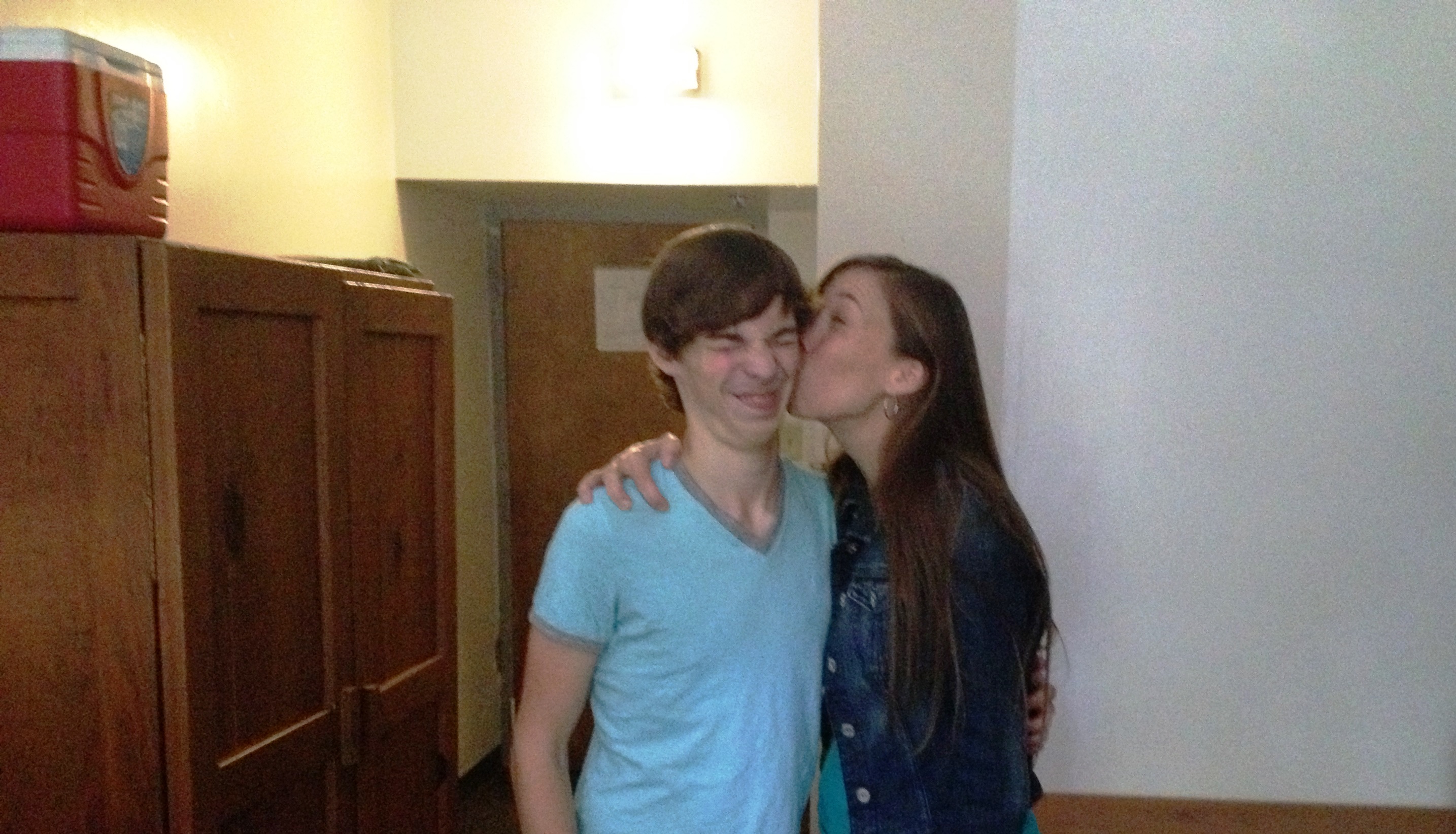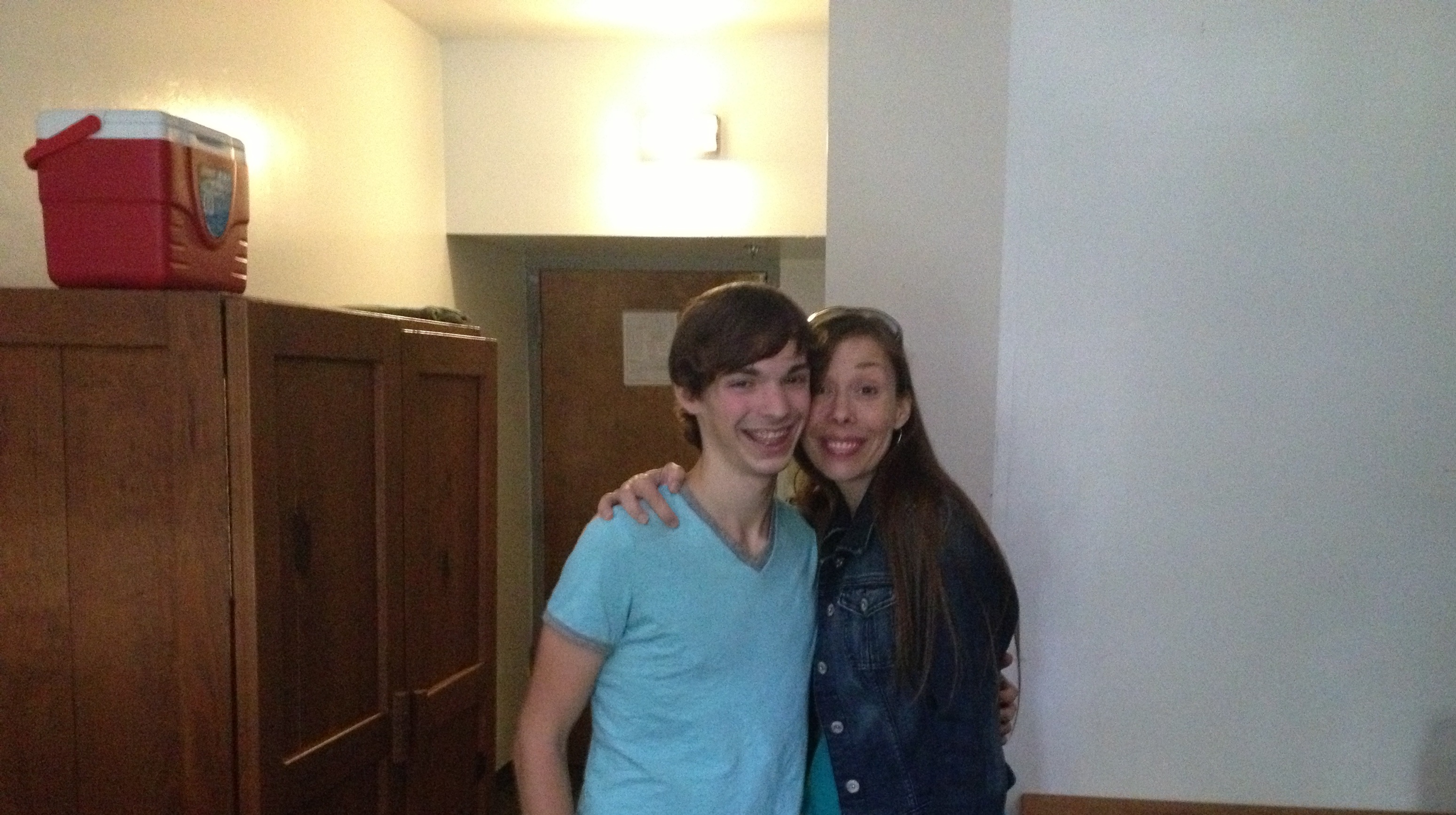 See the cooler? I may have forgotten hangers but I did remember his favorite snacks.
Kai and I had to negotiate on how many texts a day I would receive from him. I started at ten he got me down to two.
Then we made him take a few more pictures (he was done with pictures)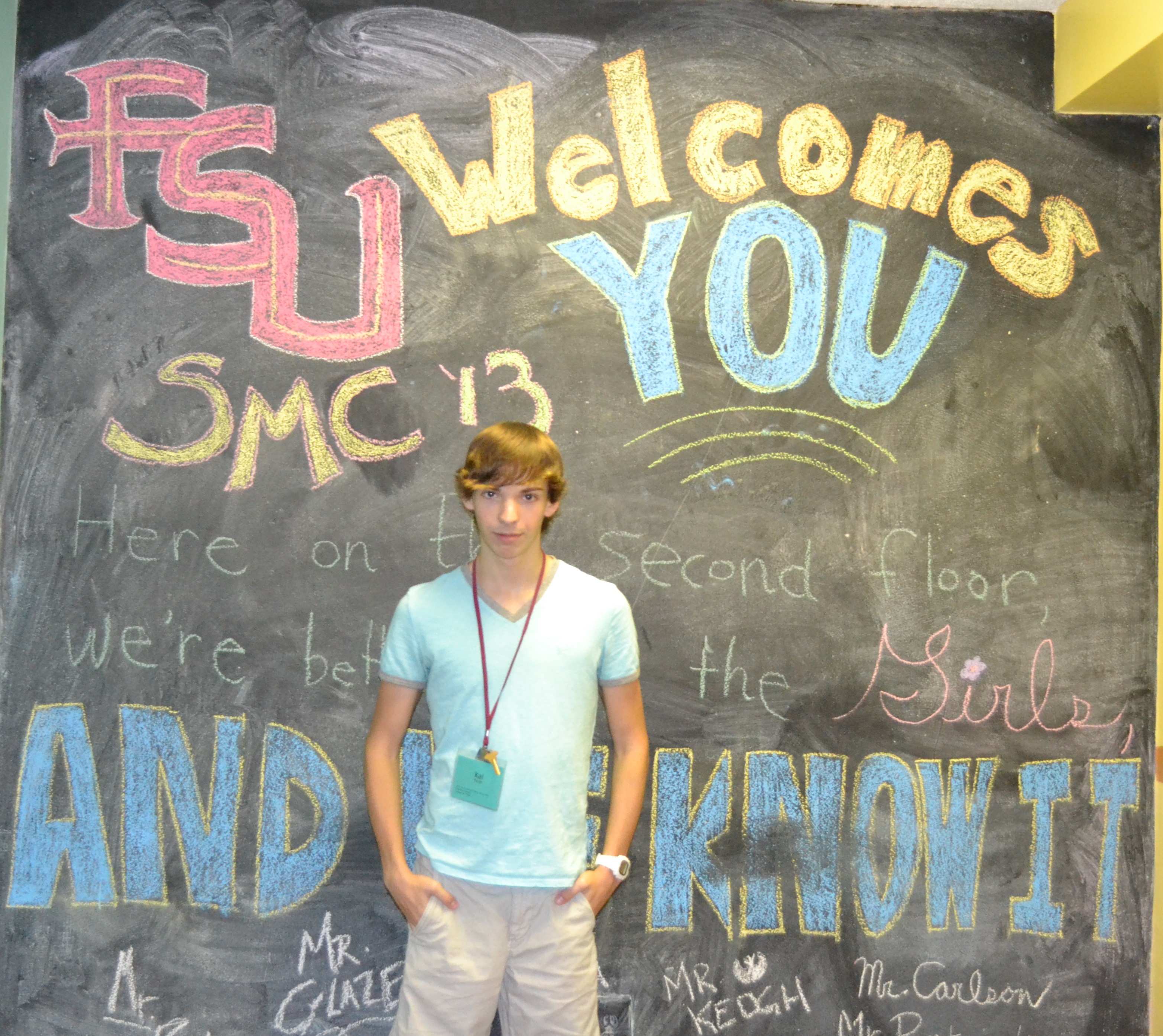 before we hopped in the car and drove home…alone….without any kids.
How did that happen?
---