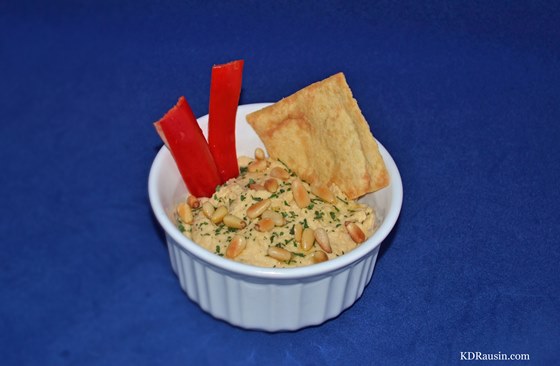 One of the reasons I love baking and sweets so much is because it's a special treat for me. I eat healthy most of the time. Life is all about trying to find that balance. I switch from no sugar to… "I'll have a large vanilla Blizzard with peanut butter cup and chocolate covered pretzels please!" It's right up there with Ben and Jerry's Americone Dream. Go ahead try it! Mmmmmm!
Do you hate me now? This is supposed to be a post about healthy snacks. OK. Here's what I eat most days.
Spinach salad
Almonds (plain)
Apples
A vegetarian dinner
And these…
Mix some chia seeds in Greek yogurt and you have a healthy snack that will keep you full for hours. An organic apple with organic peanut butter is delicious.  I have a slice of Ezekiel Bread every morning. The cinnamon raisin is incredible! I like them all. And my homemade hummus is great with vegetables or Crunchmaster Multi-Seed crackers.
Hummus!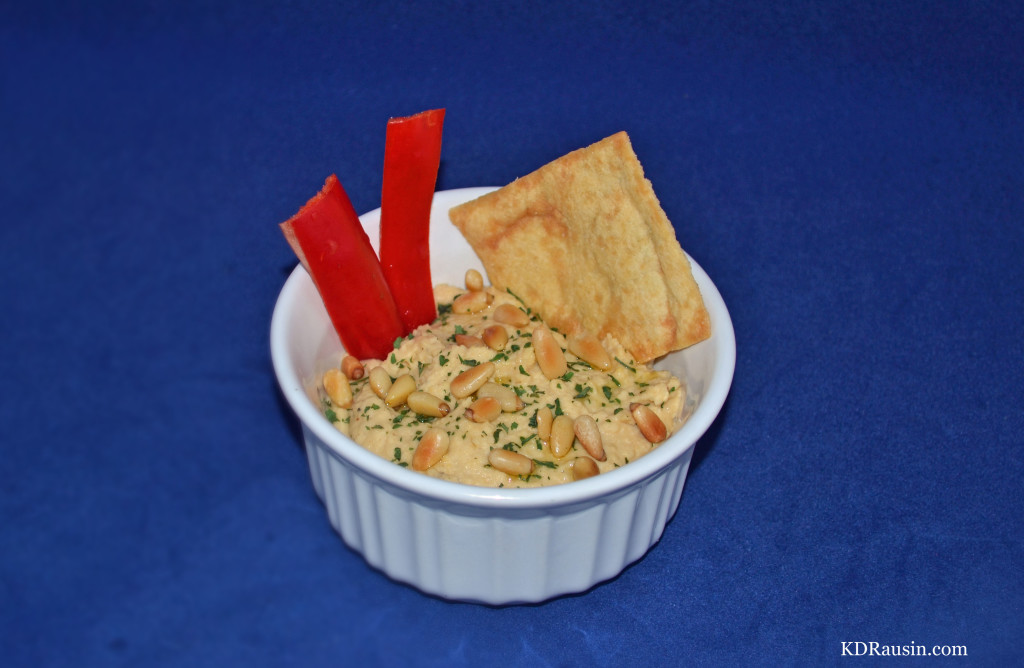 Ingredients:
1 Can Eden Foods Organic garbanzo beans
1 Clove garlic or more
1 Tbsp. Olive Oil
3 Tab. organic tahini
Juice of one lime
Pine nuts
1/4 teaspoon salt
1/4 teaspoon of hot sauce
salt, pepper, cumin
Drain the garbanzo beans and rinse. Place all the ingredients in a food processor or blender and mix. Give it a taste and see what it needs more of–hot sauce, salt, pepper, or cumin? It's up to you. Then place the pine nuts in a pan with a bit of olive oil and brown. Simply add them to the humus when it's ready. If you make a big batch on Sunday and have cut vegetables handy you'll have a quick healthy snack for the week. Enjoy!
What's happening in the Rausin House! We are going on vacation! Yipee, Yahoo! Soooo I'm forcing myself to take a blog break. I think I can, I think I can…However, I'm not taking a Facebook page or Instagram break because I love posting pictures of our travels! Please join me over there. We are off to California the state where Eric and I met and Arielle was born. I've always wanted to drive down the coast and that's what we're doing. I can't wait!
Meanwhile: Elle and Buddy is coming soon! Check out Muza's incredible illustrations! AND Calling all 6th Grade Teachers! I've created a game for MYSTIC that includes the Common Core Standards. I received a thumbs up from a middle school teacher that it's going to be great for the classroom. Keep an eye on my MYSTIC page. I'll have it up soon.
---