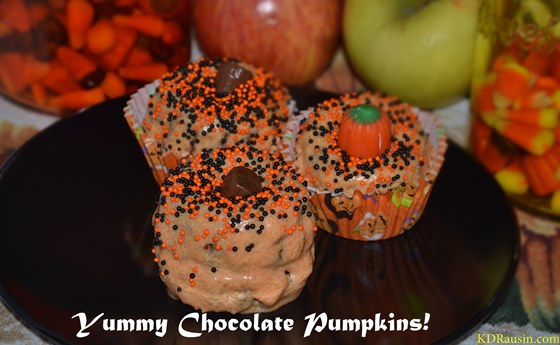 Delicious Fall Dessert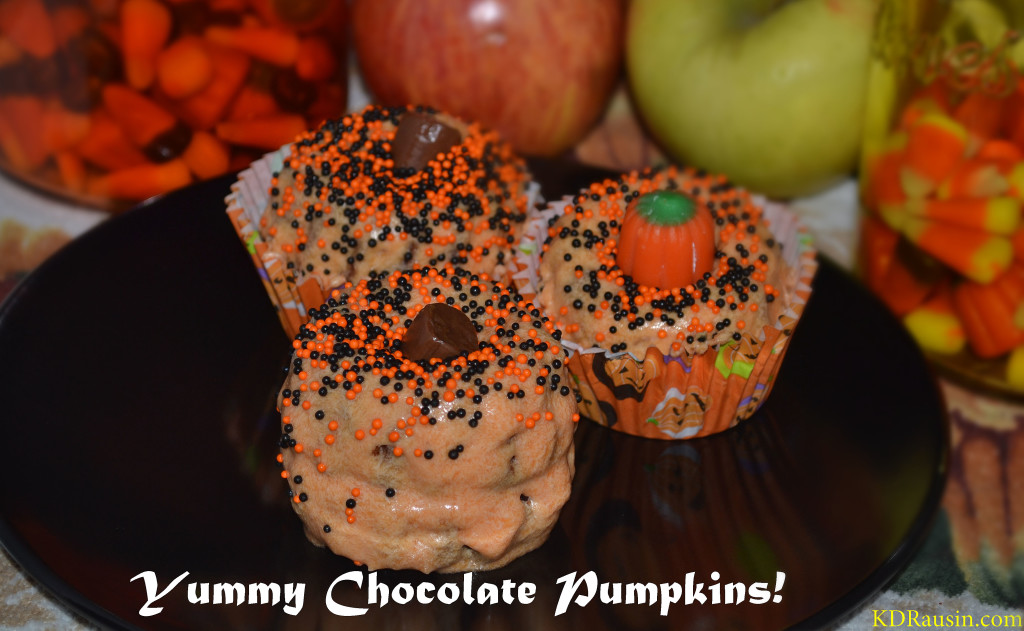 I first saw this idea on Pinterest. Thank you, Key Ingredient!
I used their recipe for the chocolate cake and was pleasantly surprised with the taste. Adding pudding and chocolate chips to a box mix really makes a difference. Wow! I also followed the icing recipe except I added the juice of several clementines. Why, because they were sitting on the counter and I wondered what if? It made me feel like a baking mad scientist adding a secret ingredient. Well, the powdered sugar masked the orange flavor but at least I knew it was in there… Whaahaahaa!
Then I got even more creative and decided to add candy corn in between the two cut layers forming the pumpkin.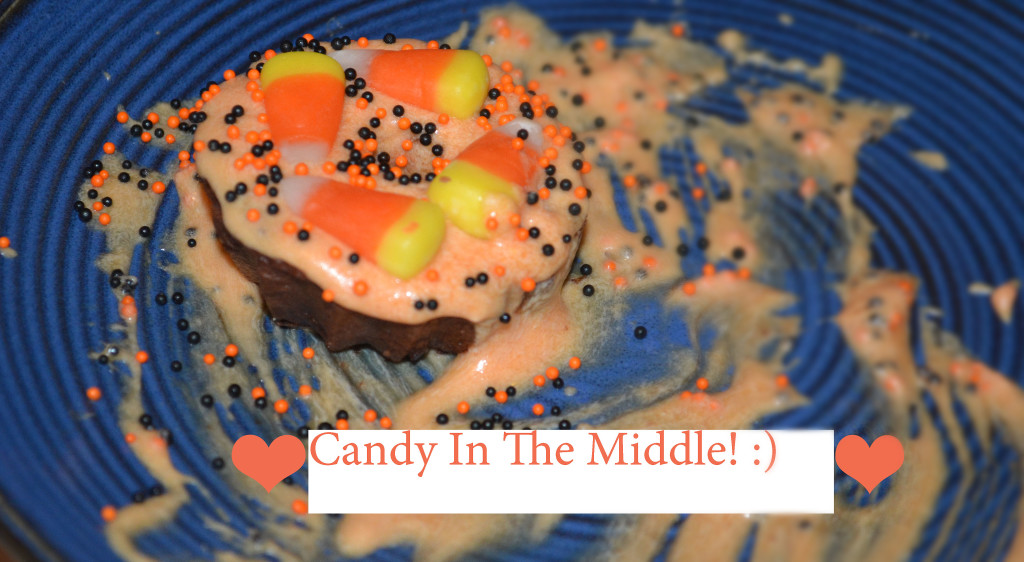 I had a lot of leftover cake parts because it took me several tries to slice each bundt cake evenly so the two top halves would match.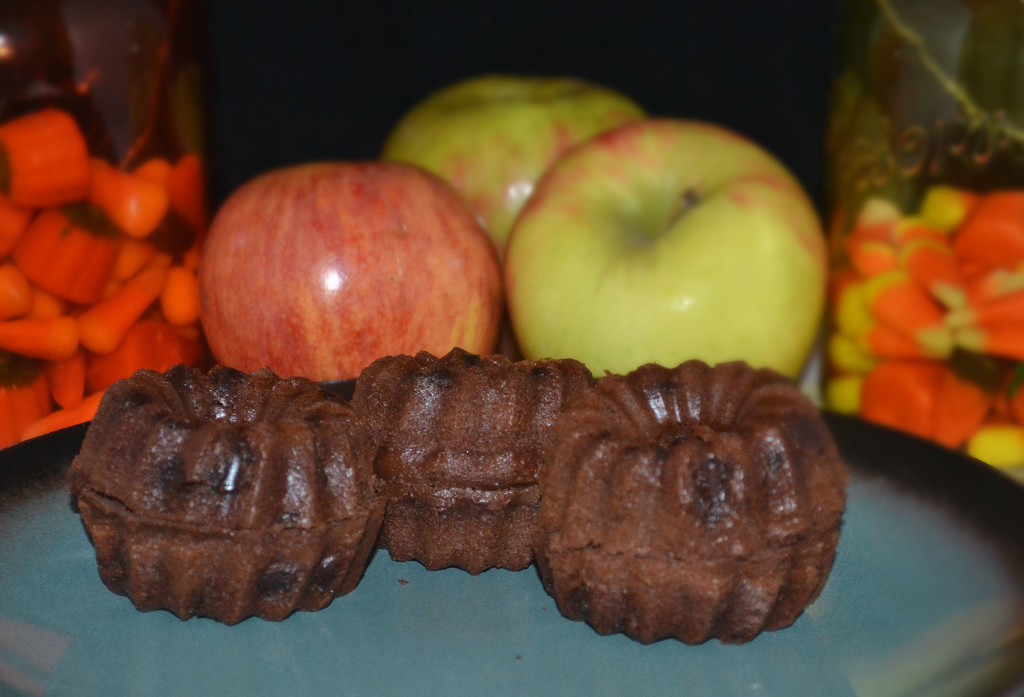 I decided to come up with my own creations with the extra parts. That's Carmine Clementine the chocolate cake monster.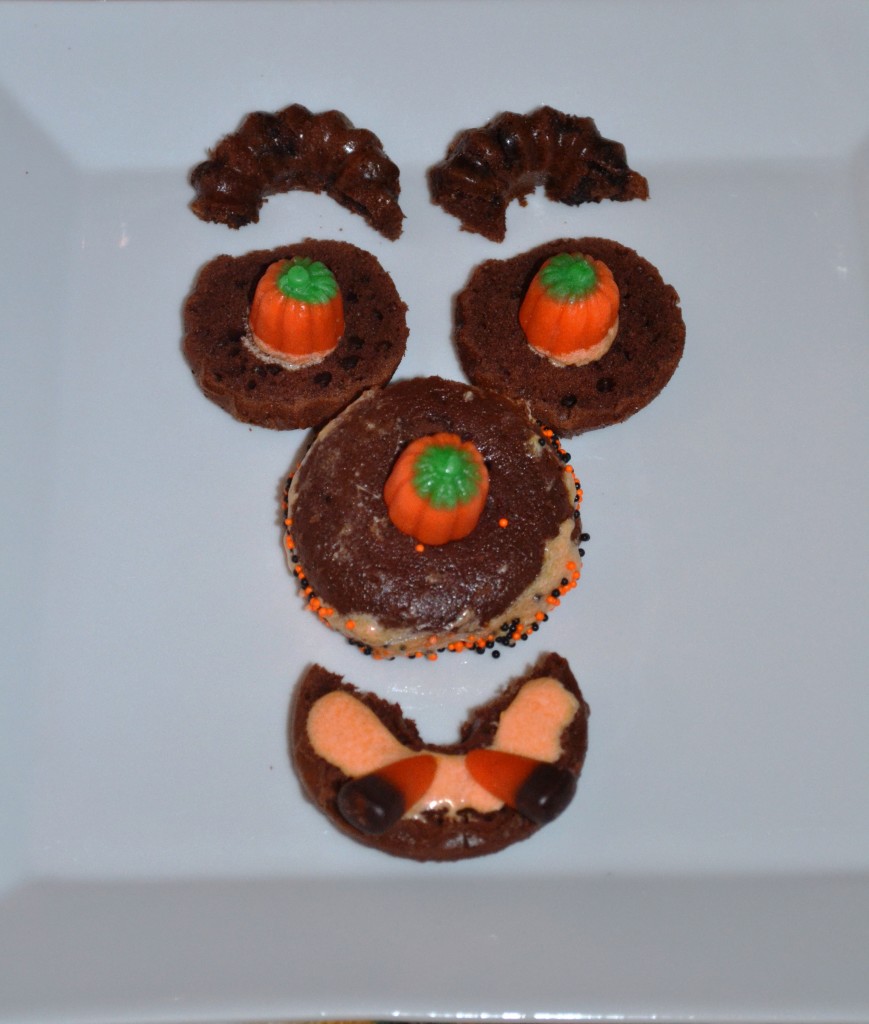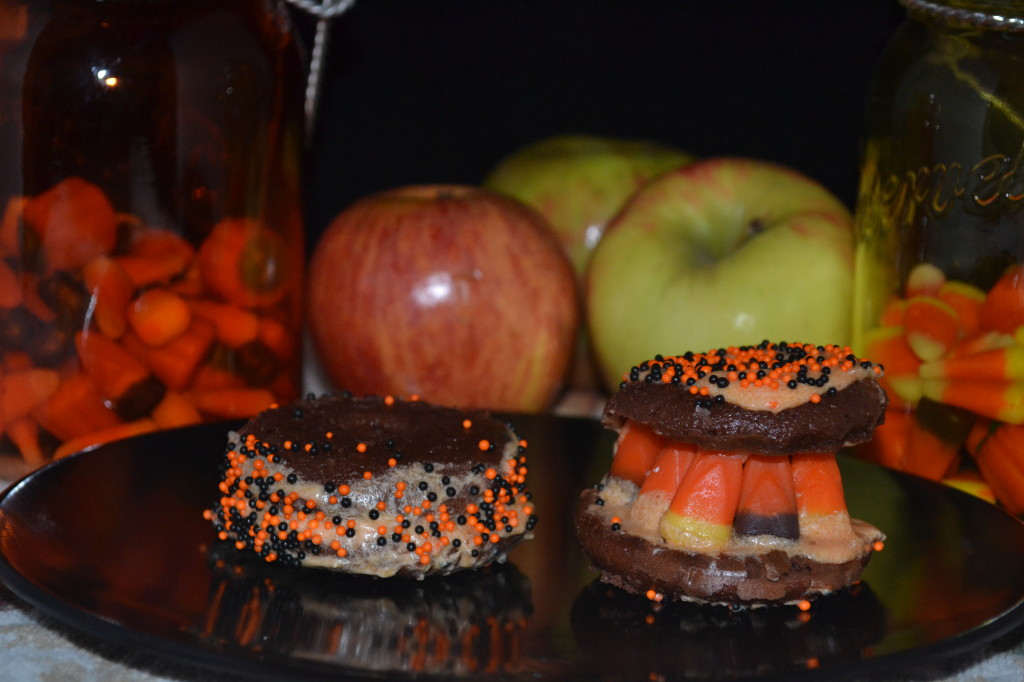 When I grew tired of making pumpkins and creations from cake pieces I decided the simple bundt cakes were the way to go.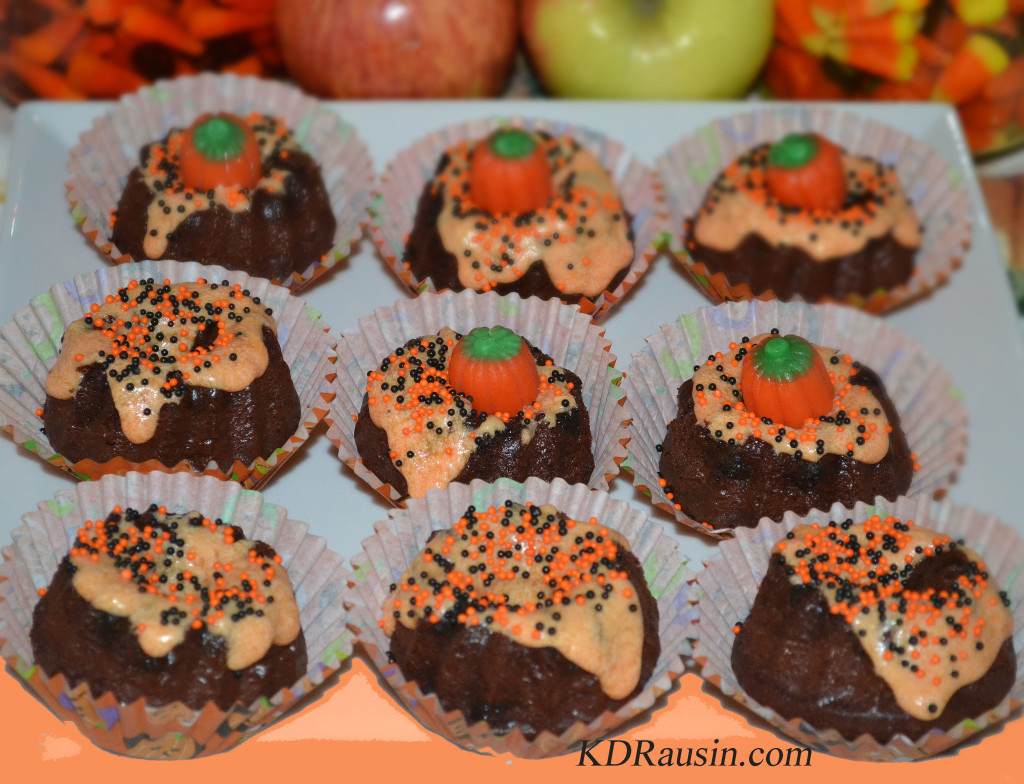 To receive more of my crazy posts  simply click the Follow button on the bottom of the screen. My middle grade book MYSTIC is for sale on Amazon all around the world and my new picture book with the talented Muza Ulasowski ELLE and BUDDY will be out soon! If you live in Central Pennsylvania I'll be on Good Day PA! on October 4th! Join me on Facebook where I will post pictures of my journey back to PA! As my friend Rene would say: Saludos Un Abrazo!
---