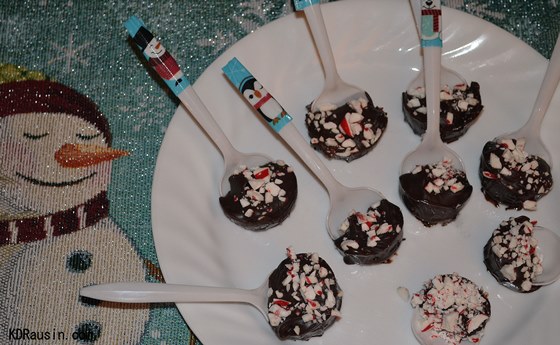 Easy, Inexpensive AND Delicious Homemade Holiday Gift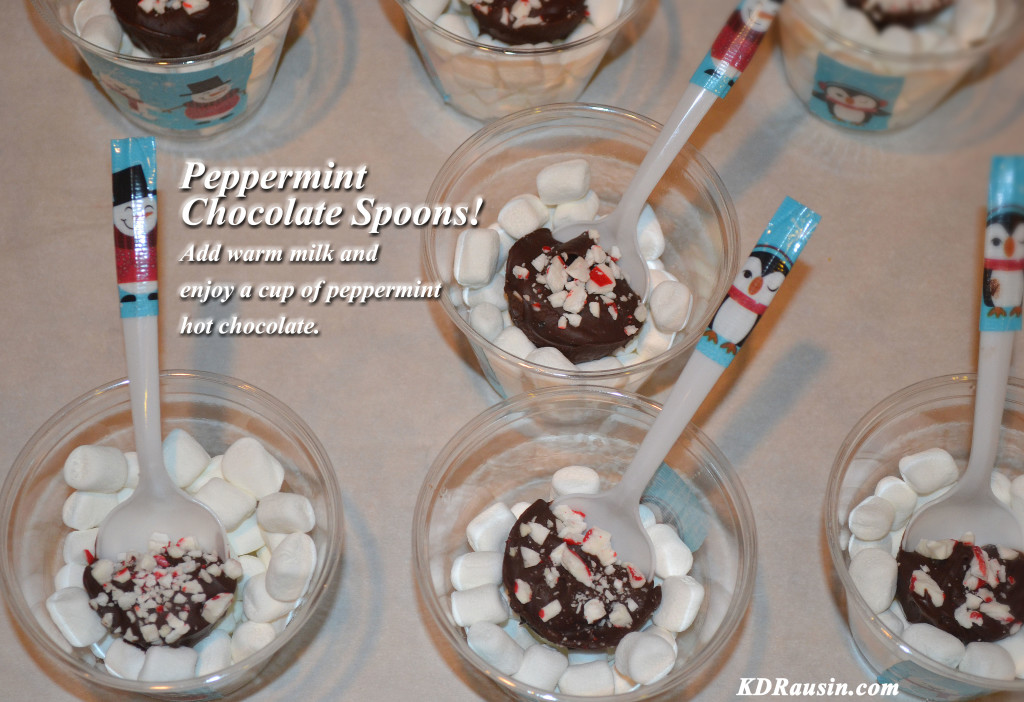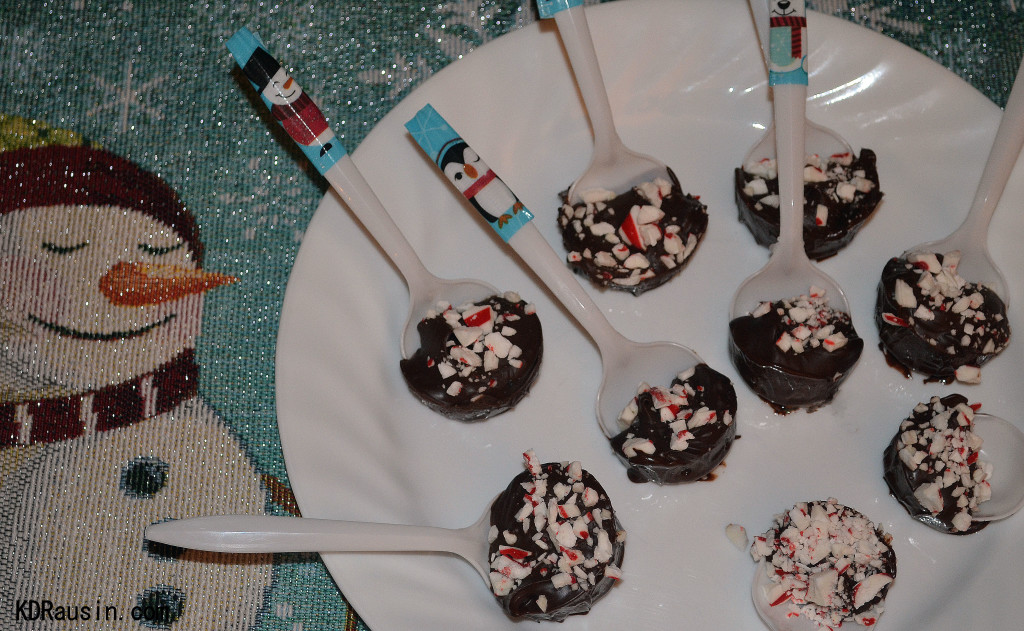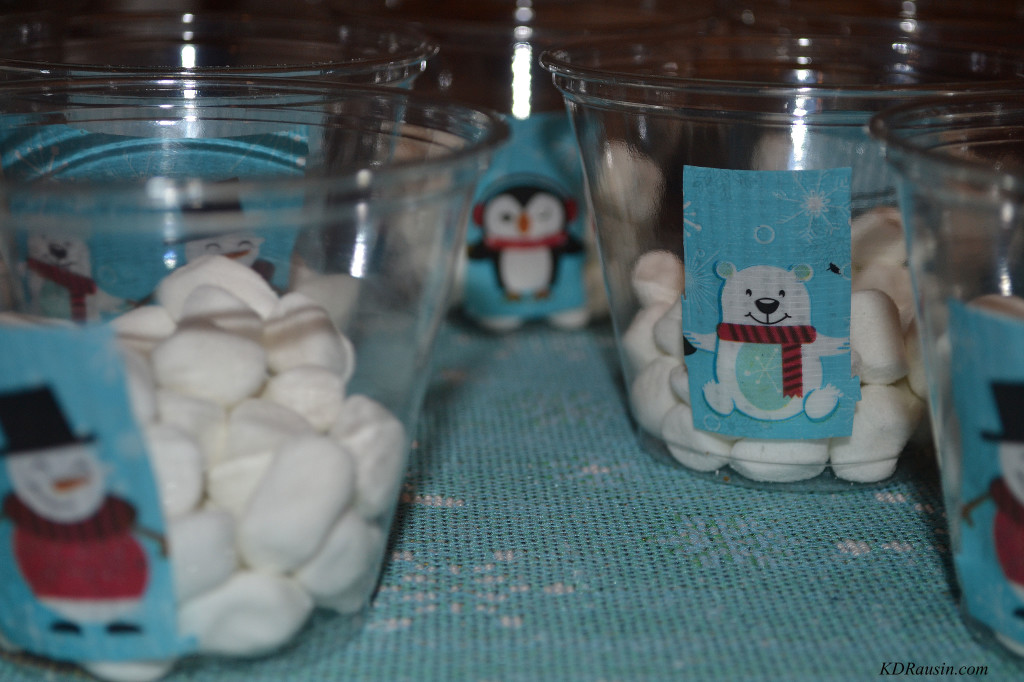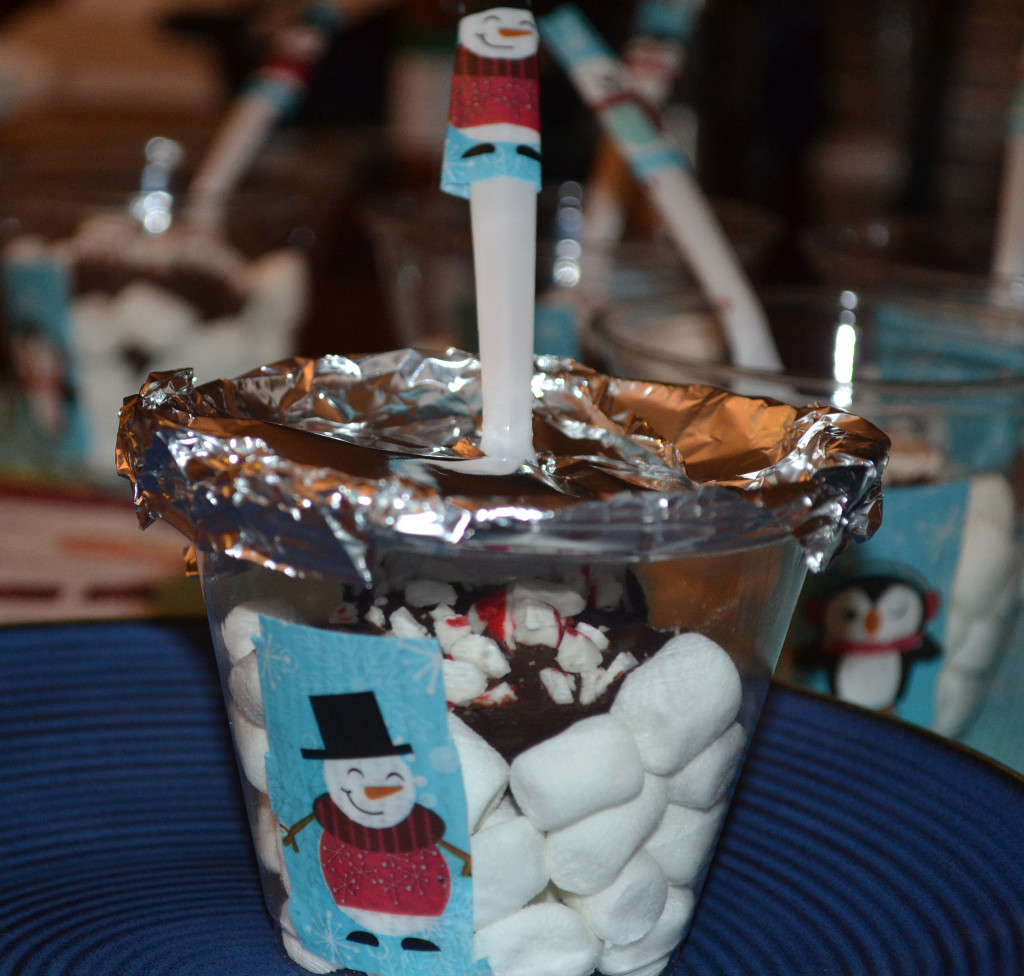 I wanted to create a homemade gift for the holidays that was delicious and easy to make for a classroom or party.
I searched online and found: Yummymummykitchen
Check out her recipe, beautiful pictures and printable!
Most everything you need to make these chocolate peppermint spoons can be found at the Dollar Store. I purchased the holiday tape from Home Depot. The spoons I used were soup spoons and didn't fit into my popsicle mold so I poured the melted chocolate into a cupcake pan.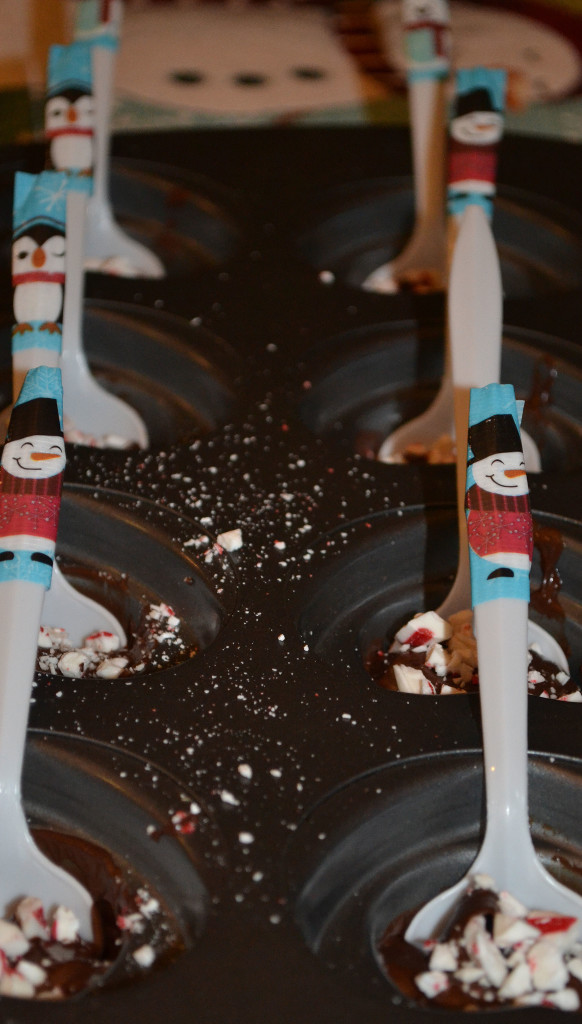 Here's all you need
Plastic spoons
Plastic cups or holiday mugs
Chocolate bits (I used dark chocolate)
Candy canes or peppermints
Peppermint Flavor
Mini Marshmallows
Holiday tape
I skipped the whole adding the milk step and devoured a spoonful of chocolate. Yum!
---