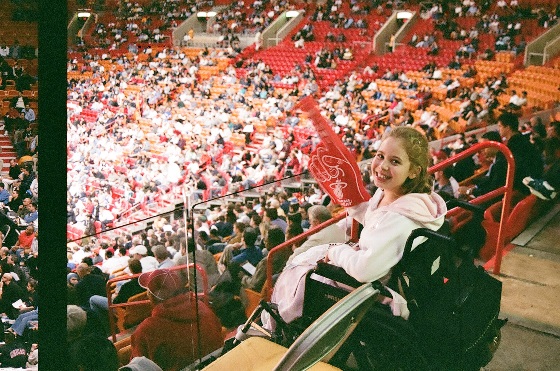 Remembering The Accident That Changed Our Lives
The other day I was speaking to my daughter, Arielle, on the phone. It was one of our marathon conversations, which I love. I wasn't sure whether or not to bring up the significance of this Thanksgiving. My husband, Eric, told me mentioning it might upset her, but I had a feeling it was already on her mind. I was right. When I asked if she was OK with me writing about the ten-year anniversary of the accident she told me she too had planned to blog about it. She said not to worry because our posts would be different–go ahead and write.
The Call
Just as memories of a loved one who has passed can bring up feelings of loss and sadness so can remembering THAT day. Thursday, November 27, 2003. Thanksgiving Day. Arielle was ten years old. Kai was five. Eric and I were taking a trip with his company to Mexico for the long holiday weekend. Arielle and Kai were with my parents in Orlando. Looking back, do I feel guilty for leaving them? Absolutely. The question lingers. How would our lives be different if we would have stayed home?
Life was chaotic back then. Arielle was in fourth grade, and Kai was in kindergarten. I had finally completed my degree and had my first teaching job at their school.
Eric and I flew to Mexico. The resort in Cancun was beautiful! I remember the feeling of finally having alone time with my husband. Eric played beach volleyball while I sat and read.
Thanksgiving night we sipped margaritas, danced and returned to our room late. I fell into a deep sleep. Around 2 am. the phone startled me. I answered it and thought Eric's co-workers were playing a prank. Then I heard a woman's voice, "Is this Krista Rausin?" and then my father's voice. "Krista there's been an accident. You need to come home." I waited while he named everyone who had been in the car. Kai was okay, My sister Michelle was okay, my mother was injured.  He paused, "we're worried about Arielle." At that moment, I thought he was telling me my daughter was going to die. Frozen, hollow, heaviness in my chest as if my breath was leading me away from my body, I listened. My father went on to say that Arielle couldn't move her legs. She had a bruise on her spinal cord.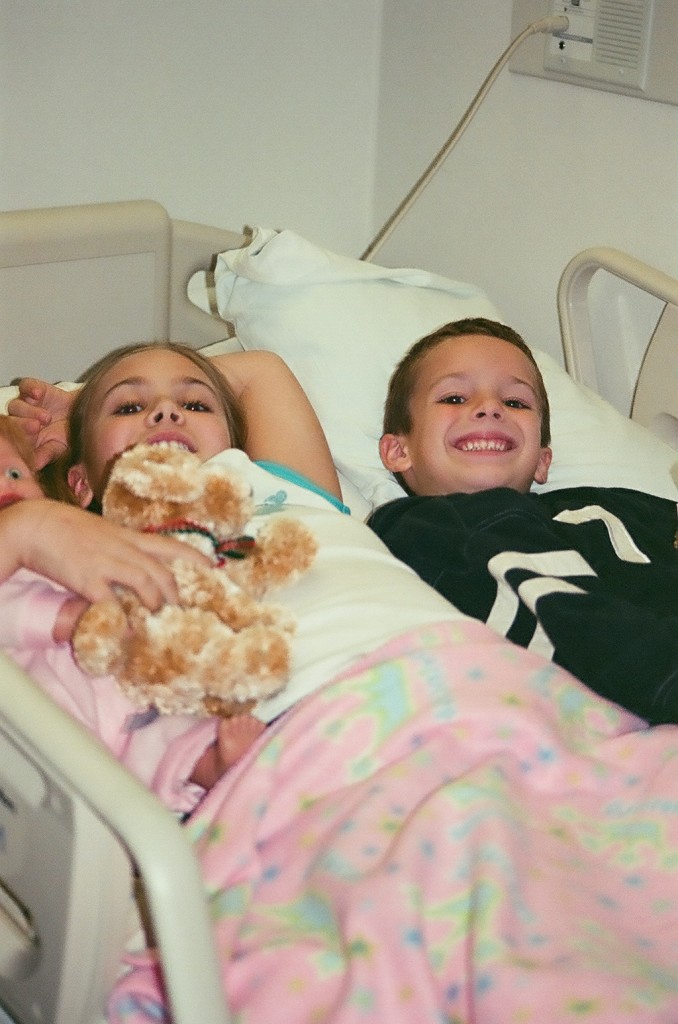 The Accident
My parents were taking my twelve-year-old sister and my two kids to a friend's house for Thanksgiving dinner. There was a folding table in the trunk. At first, Kai was in the middle of the back seat with a lap belt while my sister and Arielle were on either side. My mother switched Arielle and Kai so the girls could be next to each other. While their car sat in the turning lane waiting for oncoming traffic to clear, an SUV slammed into the back of them. The folding table went into Arielle's back, and there was only a lap belt holding her in place. Arielle suffered a severe spinal cord injury and was airlifted to the hospital.
The nurses at the hospital called several resorts in Cancun looking for Eric and me. They were shocked when they actually found us. As soon as I hung up, we began searching for flight information. I remember Eric pacing the room. We were trapped. There were no flights out of Mexico until mid morning. I didn't have a Smartphone to Google bruise on the spinal cord. I wasn't sure just how serious Arielle's condition was. I sat waiting for the plane thinking of my grandmother. Often when I couldn't figure out how to handle a parenting situation I would think of my grandmother and recall a memory from my childhood or a story she told me from her past to try to figure out what to do. Nothing. I was on my own. I wanted to cry, but couldn't. The shock was too great.
We flew to Miami and drove to Orlando. Arielle was in intensive care. Kai was being looked after by kind nurses. My father needed to be with my mother. Our friend, Mike, had driven to Orlando to stay by Arielle's side. When we finally got there, I remember seeing her lying in bed hooked up to machines. My baby. Arielle was as white as the sheets that covered her. I took her hand. She whispered, "I want to go home."
The doctors talked of the bruise on her spinal cord. They said they were waiting to see if she could move her legs.  I kept thinking that if it were a bruise, surely she would heal. Then when our friends, who were in the medical field, met us in Orlando they explained just how serious a bruise on the spinal cord was. They told me Arielle may never walk again.
Rehab
The next two weeks Arielle spent in the hospital. We waited hoping for a change. We were told that if her legs didn't move within two weeks, there might be a slight chance for improvement over the next few months. After an MRI, I sat in her room all day waiting for her doctor to give me the results. He never came. In fact, I never saw him the rest of the time we were at the hospital. We were told to choose a place for rehabilitation. There were issues with insurance. I remember screaming at the agent because she was nonchalantly telling me that they wouldn't pay a dime of coverage at one of the best spinal cord rehabs in our country. If I had known then what I know now, I would have put Arielle in my car and driven her to the Shepherd Center. Instead, we ended up in Miami. Ten years later, I still cringe when I think about that hospital. Except for some kind therapists, nurses, and a therapy dog it was one of the worst experiences of our life. Horrible. Dirty. Prisoners on the floor above us. Children in rooms were crying alone-no one coming. When I started visiting a toddler because he kept crying….they moved him. It was almost Christmas.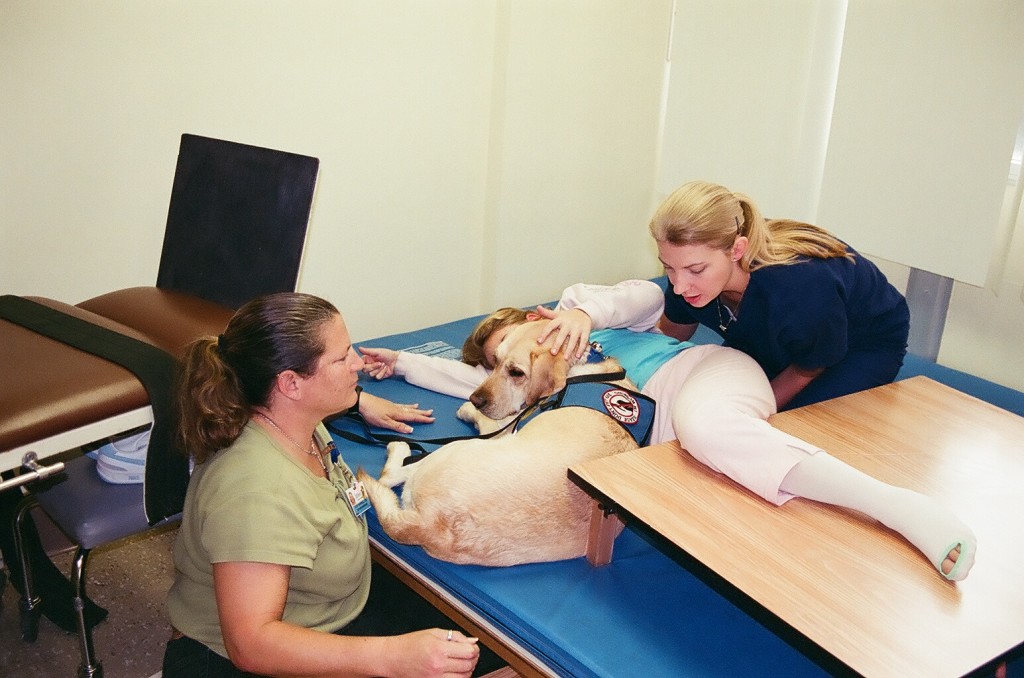 Incredible Support
I remember the overwhelming support of our friends, our school, and the community. They arranged a bake sale and set up a fund for Arielle; they came to my house while we were in Orlando and moved Arielle's bedroom from the second floor to the first floor painting it and hanging curtains. They planted bushes along our driveway to make it safer for the wheelchair, kids made cards and sent gifts, they built a ramp to our front door, ladies from my grandmother's church crocheted blankets, teachers sent books and visited Arielle, and my younger brother only in his 20's helped take care of Kai. On Christmas Day, people arranged for a transport company to take us from rehab. to home–Arielle had not been home since the accident. It was the second wish on her Christmas list. Our playgroup friends gathered, and she spent the day with friends she had known since she was three.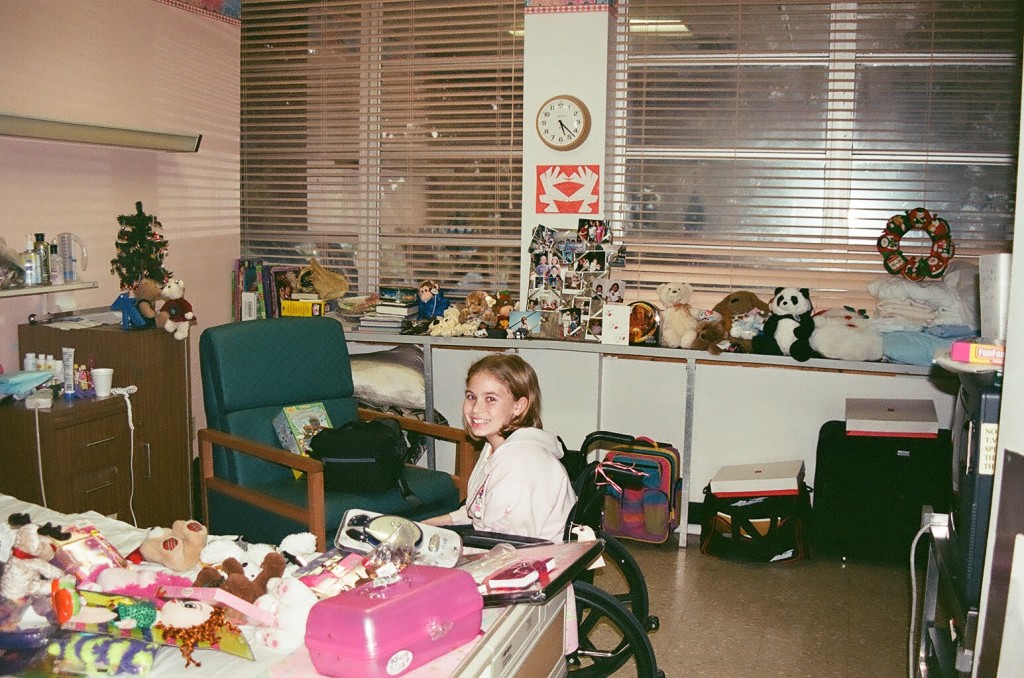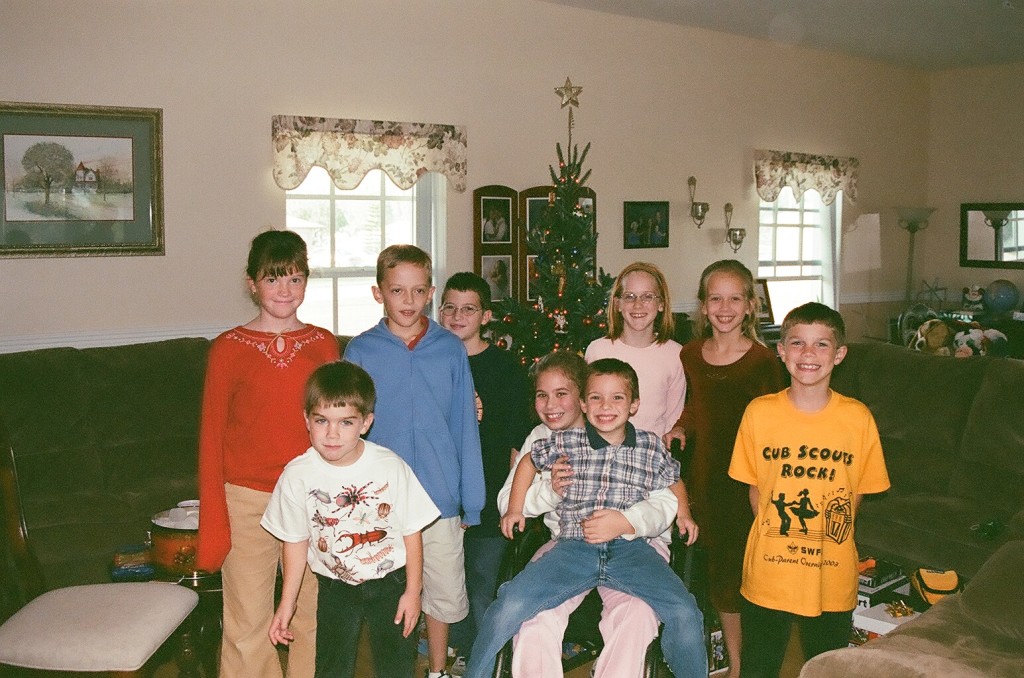 Never before had I experienced such love from not only our close group of friends but from people from our school and community. I wanted to thank everyone personally and give each one of them a hug, but I was still trying to figure out how to take care of Arielle.
Looking Back
I was lost. The only thing I could do at the time was keep going. I needed to teach Arielle how to live life using a wheelchair, and I had no idea how. So we took it day by day. I was determined to teach her that she still could live the life she wanted. She just had to do it with wheels. When Winter Break ended, we all returned to school. Nov. 27th she was paralyzed and by January 10th, she was back in her 4th-grade classroom. Hard to believe.
What I learned 
1. Life can change in an instant. Live now!
2. People are kind and helpful.
3. Kids can do amazing things when they have people who believe in them.
What I'm Still Learning
It's good to have strength and stay positive. Those qualities can keep you going. However, that doesn't mean that anger and sadness aren't there. Those emotions must be acknowledged, felt, and overcome to find peace. Otherwise, they linger deep within and surface when you least expect them. Strength is not the ability to pretend there's no darkness in the world. Strength is the ability to shine a light through the darkness and continue with your journey.
Amazing Outcome
1. Arielle has been an inspiration to many people. The way she handled her paralysis and the attitude she developed afterward, people found amazing. She became a teacher at ten years old.
2. We set out on adventures as a family and traveled overseas. In 2007, I wrote about our first trip. The Christopher and Dana Reeve Foundation added it to their site. Click Here.
3. Arielle is the reason there is an adaptive track program in Florida high schools. Thanks to her, racing wheelchairs can be seen on Florida high school tracks.
4. Arielle is an athlete on the University of Illinois wheelchair athletics team. She balances school and daily workouts while she trains for marathons.
5. The four of us are very close. We have been taught the value of life, the goodness of people, the importance of being grateful, and that when the rollercoaster of life plunges downhill let go and remember it's part of the journey.
Click here to read Arielle's beautiful post.
---