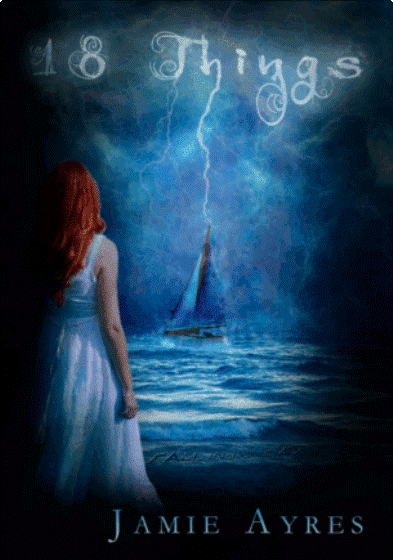 Book Review of 18 THINGS by Jamie Ayers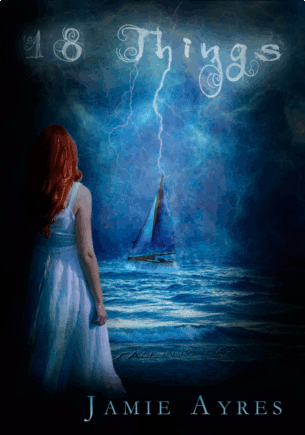 Last April I attended a Young Author Conference at a local middle school and met
Jamie Ayres, author of 18 THINGS.
I discovered that we're both authors living in Cape Coral, teachers, and we both really love chocolate, so I've decided to choose Jamie's book for my very first book review.
Title: 18 THINGS
Genre: Inspirational Paranormal
Olga is in love with her best friend, Conner, but before she has a chance to tell him an accident takes his life. Olga feels responsible for Conner's death so she swallows a bottle of pills to deal with the pain. Olga's parents place her in therapy and the Dr. encourages Olga to make a list of 18 things she wants to accomplish. Her friends get involved in helping Olga make and accomplish everything on the list. Meanwhile, Olga struggles between her guilt over not saving Conner and her burgeoning feelings for Nate. There's a twist at the end of the book–I can't give it away so click on over to Jamie Ayres' website and buy a copy. Her new book 18 TRUTHS will be out very soon!
Here are 9 Things I really loved about 18 THINGS!
1. Olga is a likable character.
2. YODO: You Only Die Once instead of YOLO–Love that line!
3. Even though Olga is riddled with guilt she's still a strong female character.
4. The author wasn't afraid to make her characters religious.
5. Olga grows throughout the story.
6. Olga must follow the wise advice of the Magic 8 Ball for a day. I used to love my Magic 8 Ball!
7. Chapter 5 quote: "Courage does not always roar. Sometimes courage is the quiet voice at the end of the day saying, I will try again tomorrow." -Mary Anne Radmache
8. I figured out the twist early and knew what was coming. I enjoy being right!
9. Olga and Nate's relationship
To purchase 18 THINGS click here!
---