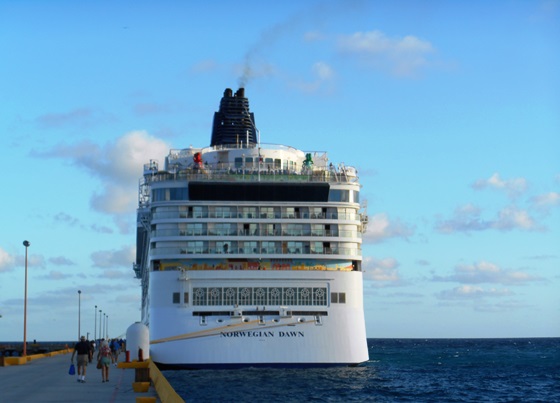 Our Cruise on the Norwegian Dawn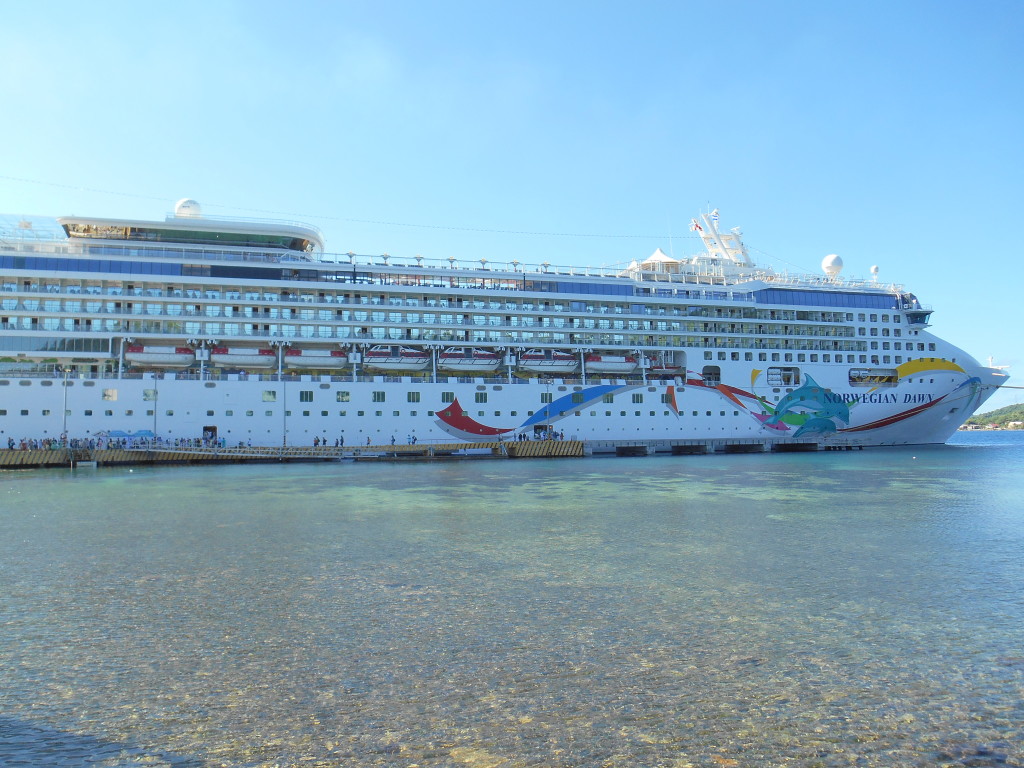 I'm back from our cruise on the Norwegian Dawn. Who knew cruising could be so much fun? I'll admit, I was a tad worried. Being aboard a ship for a week and sharing a small stateroom with Eric and Kai made me wonder if all was going to go well. It did! We were hardly ever in our stateroom and every time we were it was clean! Here I was so impressed that my teenage son had taken the time to pull out his sofa bed and organize the sheets only later to discover that it was really, Louis, from the staff coming to make-up our room twice a day! Soon I was wishing I had someone to clean my house twice a day. I got spoiled very fast! Then Louis started leaving the cutest towel animals for us!
We planned our trip last summer with friends. A seven day cruise on the Norwegian Dawn. Dec. 1-8th.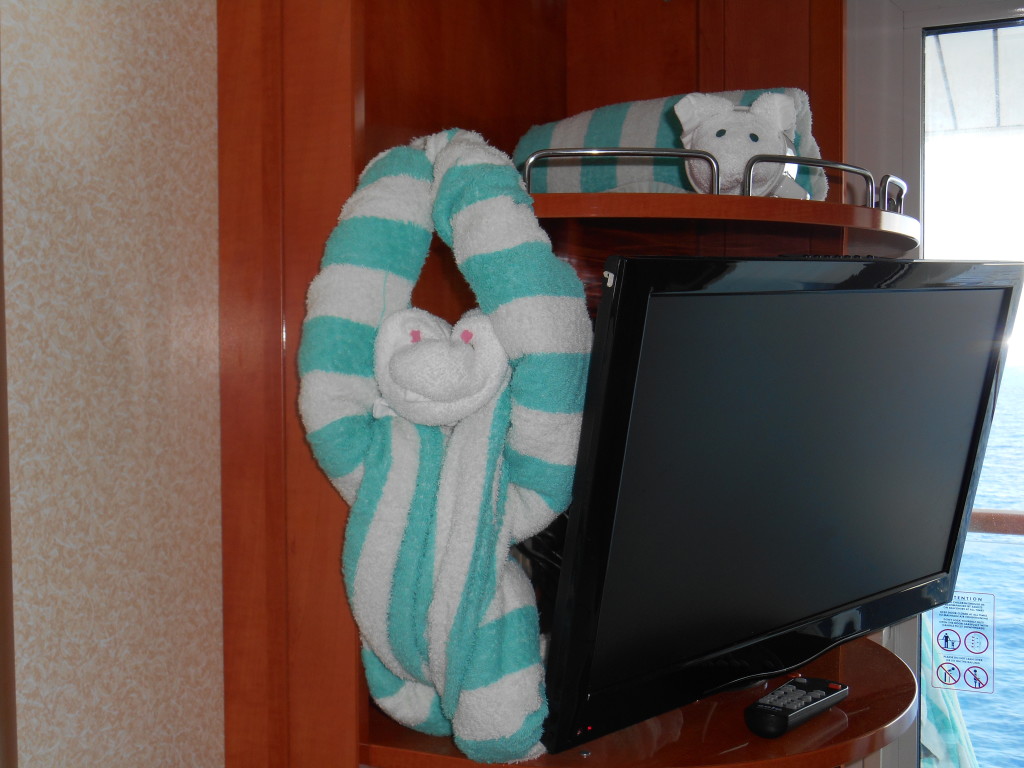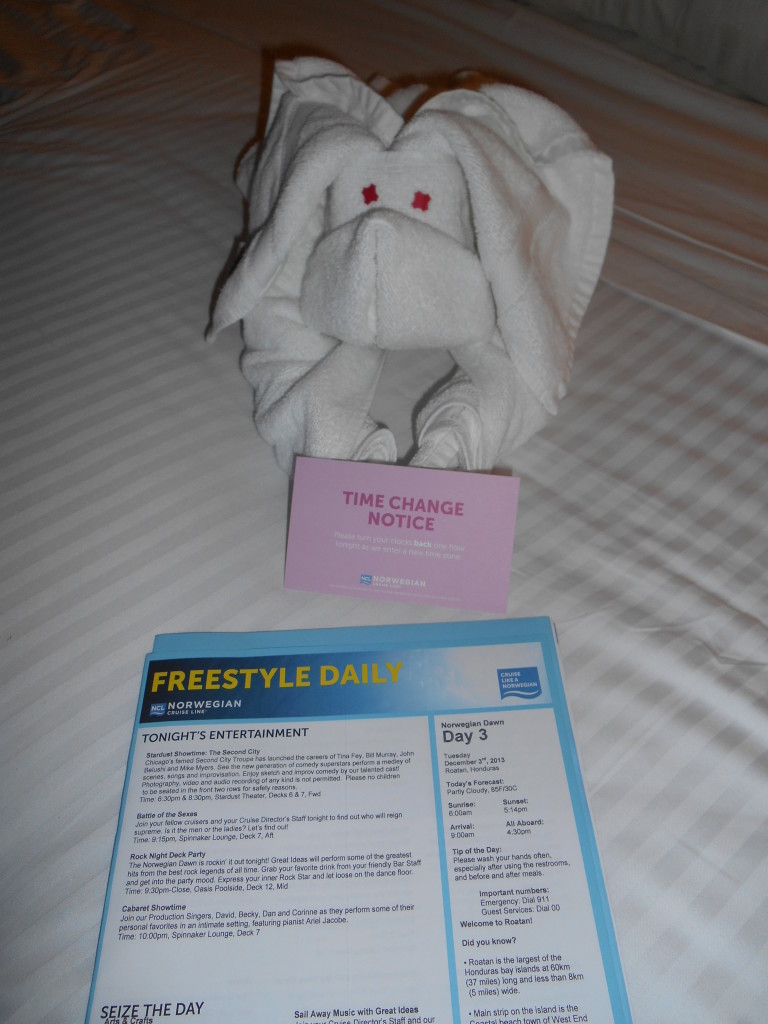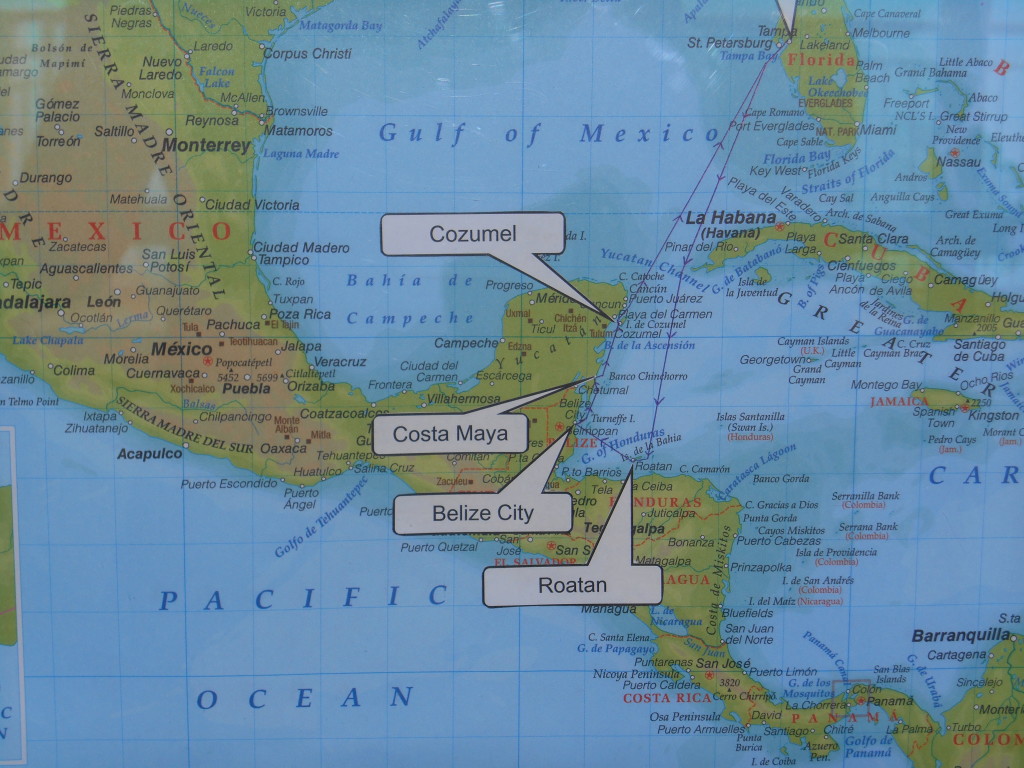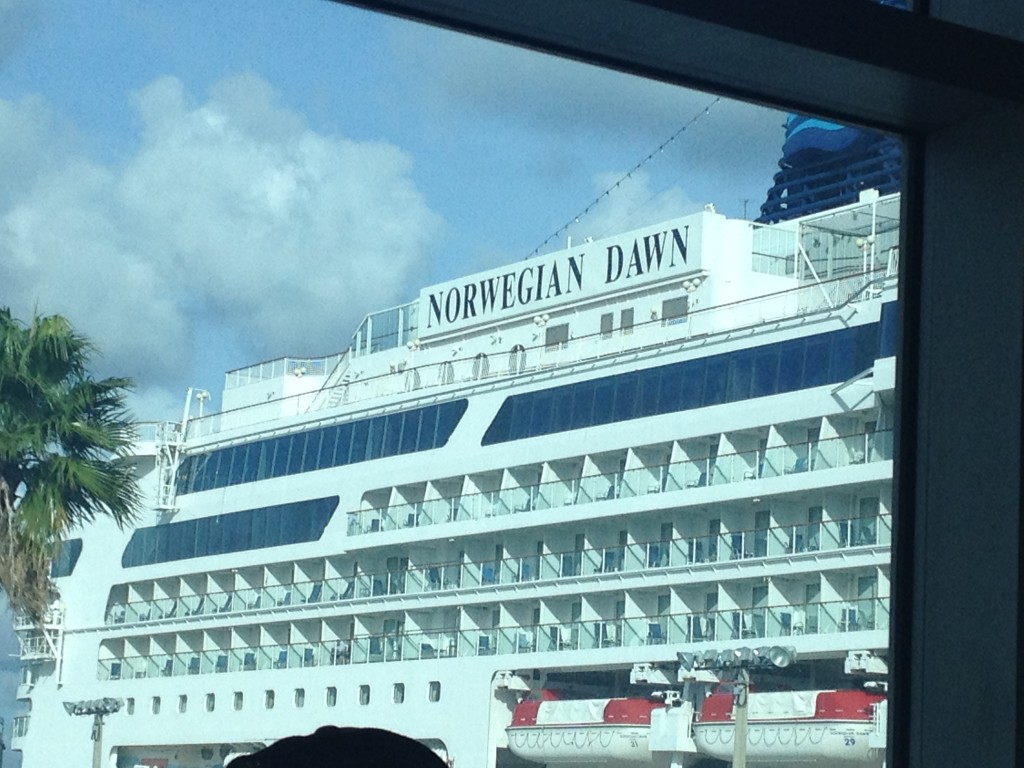 We boarded the ship in Tampa. If you're cruising anytime soon I would suggest bringing a book and a cold drink while you wait in line with your passport. It took us three hours to board and two hours to disembark. From what I understand it has nothing to do with the Norwegian Cruise Line and everything to do with Tampa Port Authority. I'm guessing it's a problem they will fix soon. Until then, come prepared to stand in line.
There was excitement in the air as everyone waited to begin their vacation. Finally, we crossed the bridge and were greeted by smiling faces, balloons and the Norwegian Dawn motto, "Washy, washy, happy, happy!" There's no shortage of hand sanitizer on the ship–a germaphobe's dream!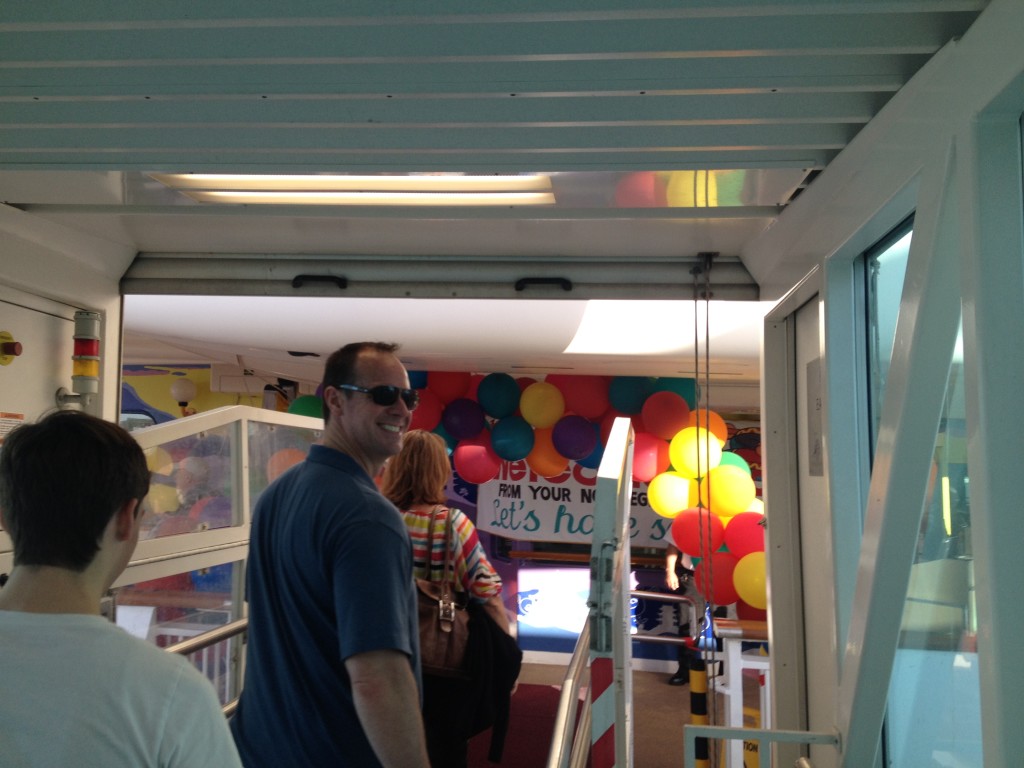 Our first stop upon entering the ship was the beautiful Java Café lobby for a quick toast! Then we ventured to our stateroom. Our balcony was the perfect place to watch the sunset.
The next day we explored the Norwegian Dawn and found lots of restaurants, a giant theatre, a casino, a library, a basketball court, pools, Jacuzzi's, artwork, shops, juggling lessons, and lots more restaurants! I ate sooooo much. There's no such thing as too many chocolate croissants.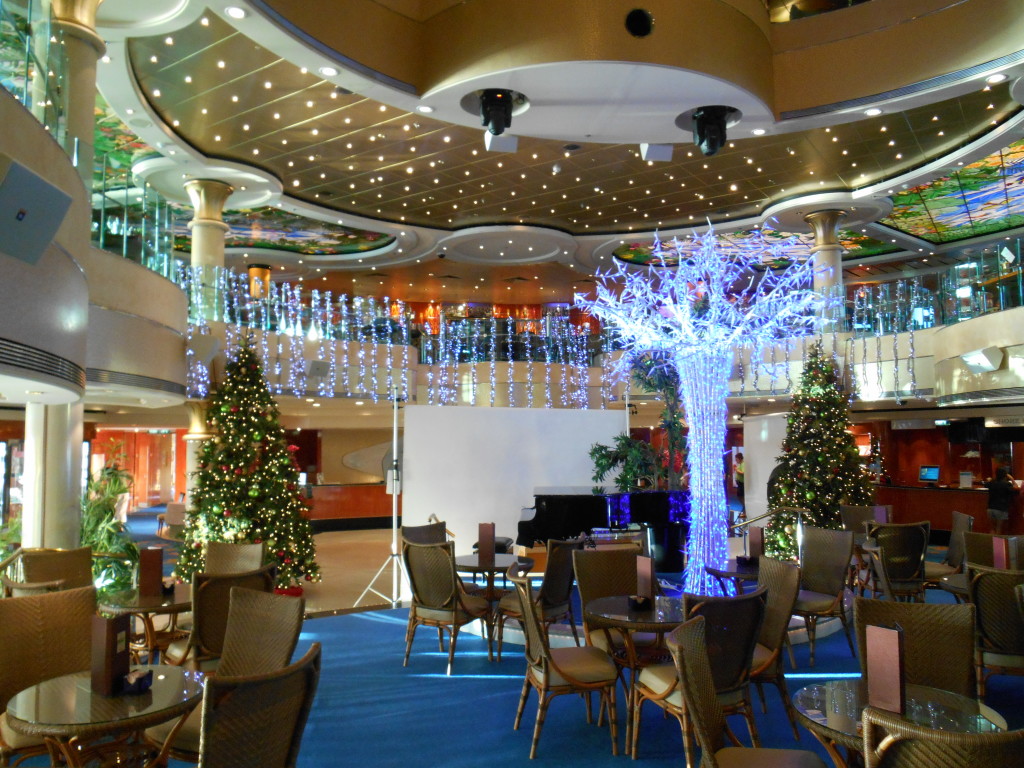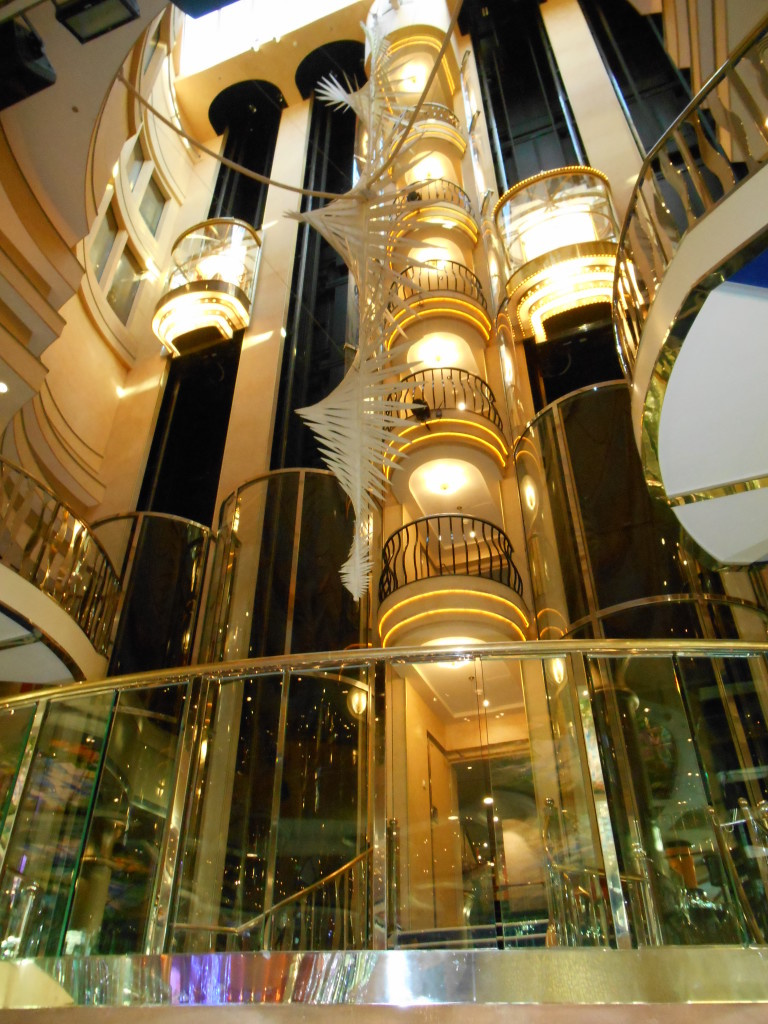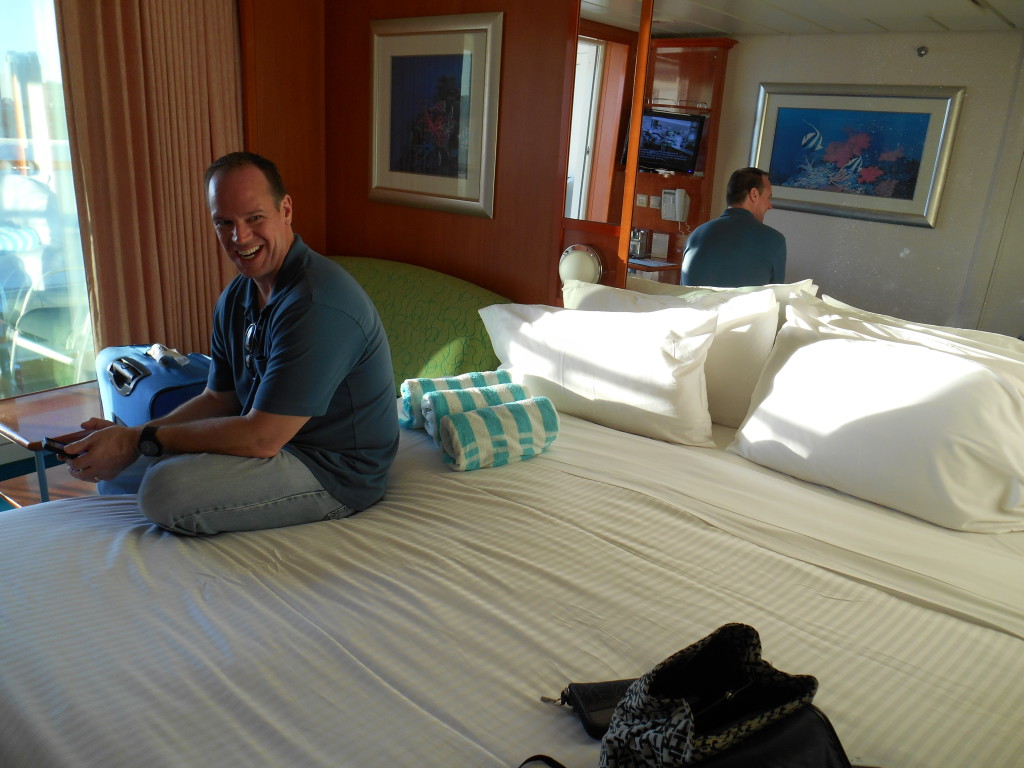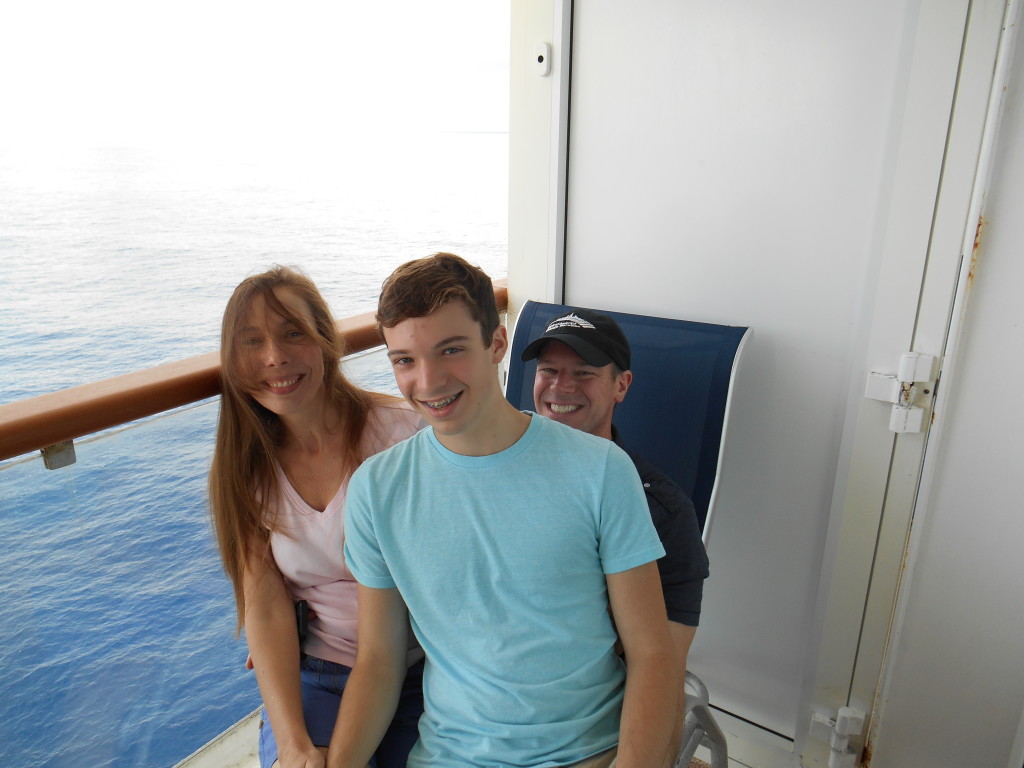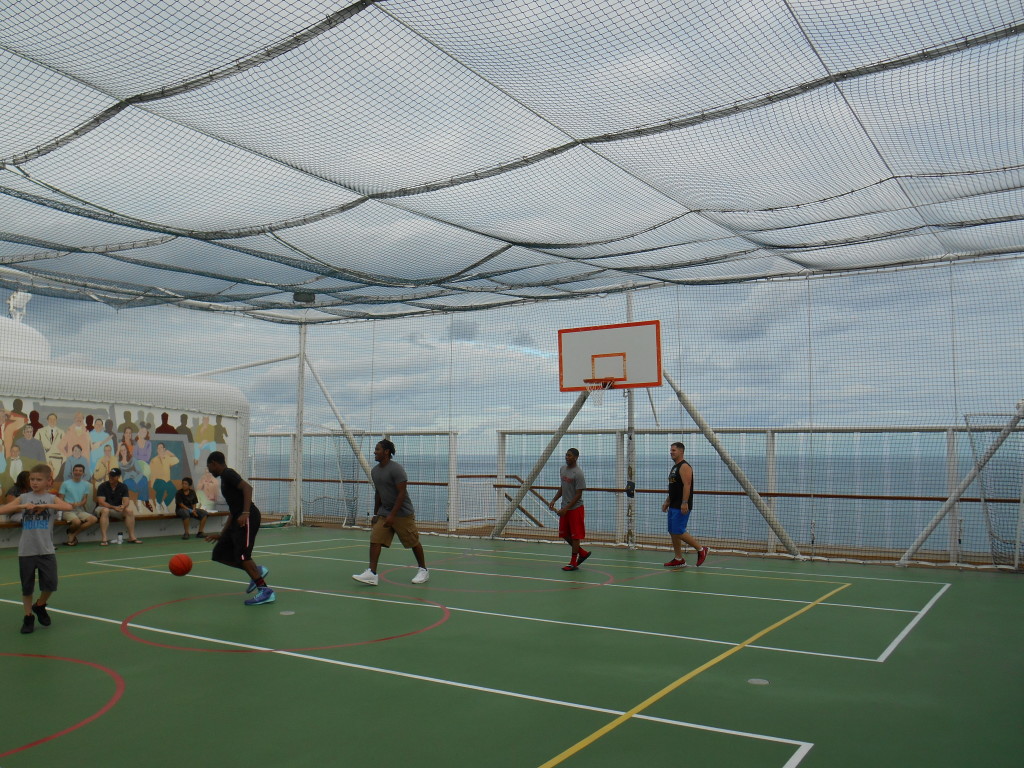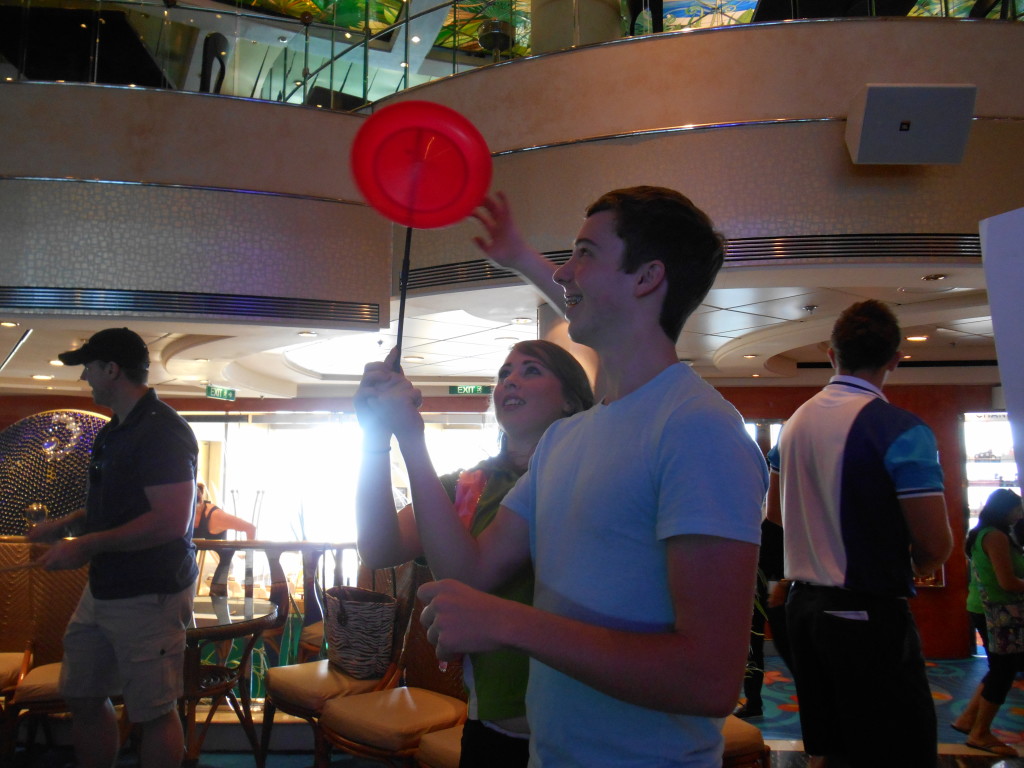 Our first stop after a day at sea was Roatan, Honduras. We scheduled a catamaran snorkeling tour. Oh, what a blast we had! There was sunshine, great tunes, friends, and rum punch!
Every day we received a FreeStyle Daily which told us of all the happenings onboard. After returning from our catamaran ride we had a full evening of dinner and shows before bed.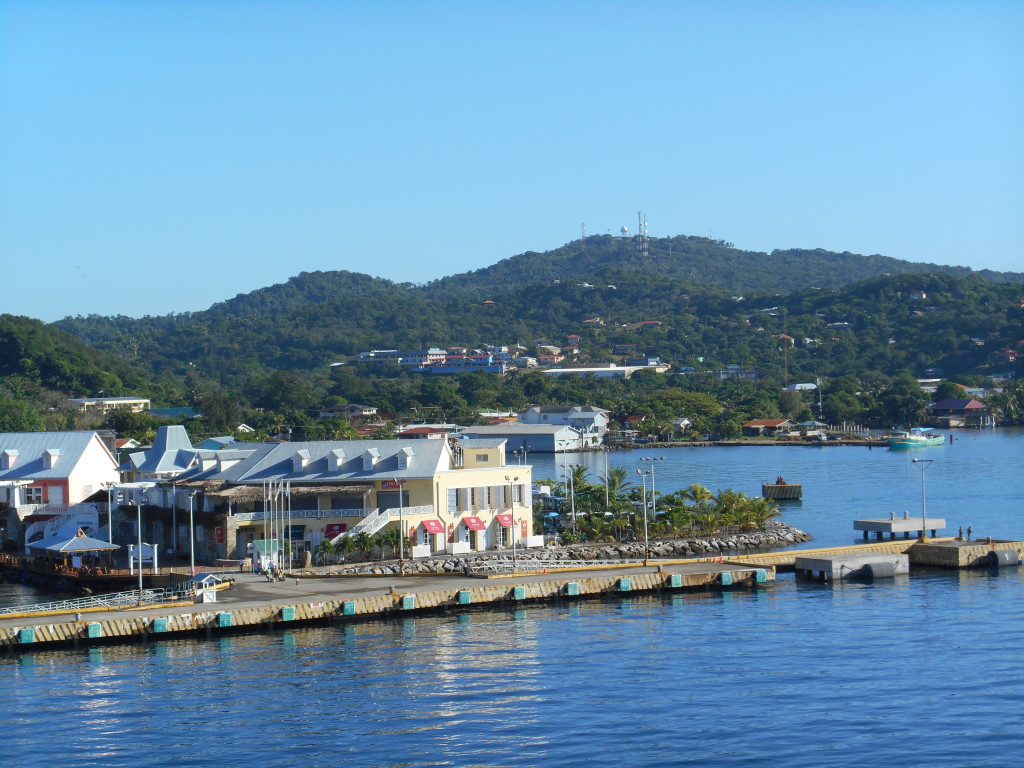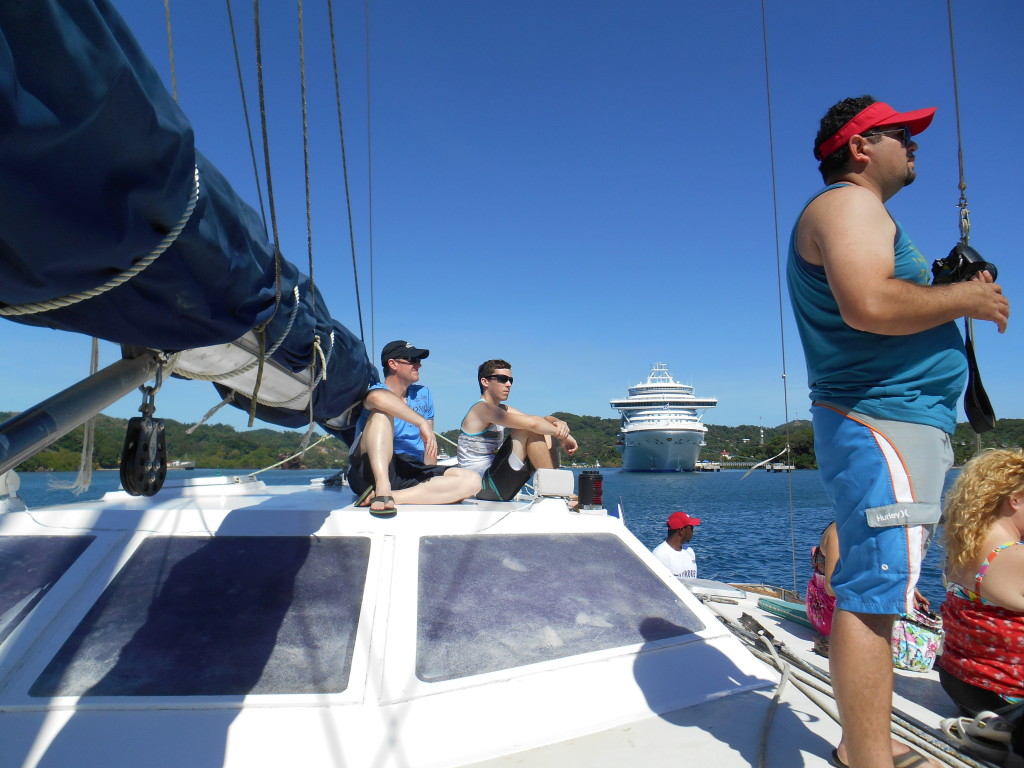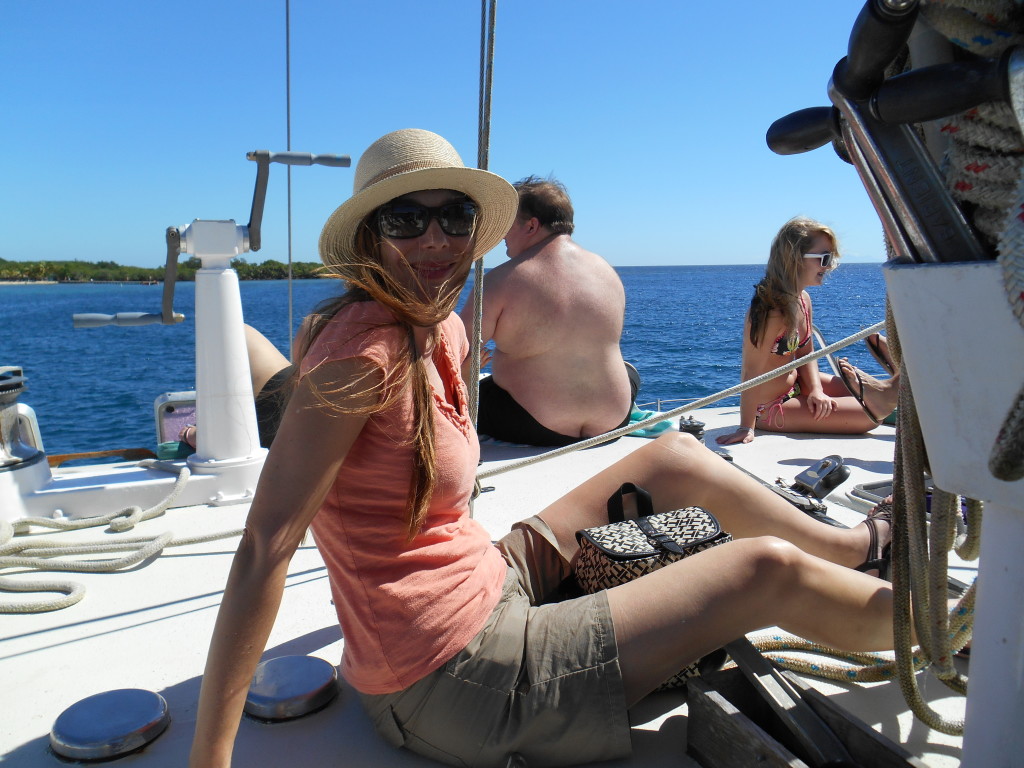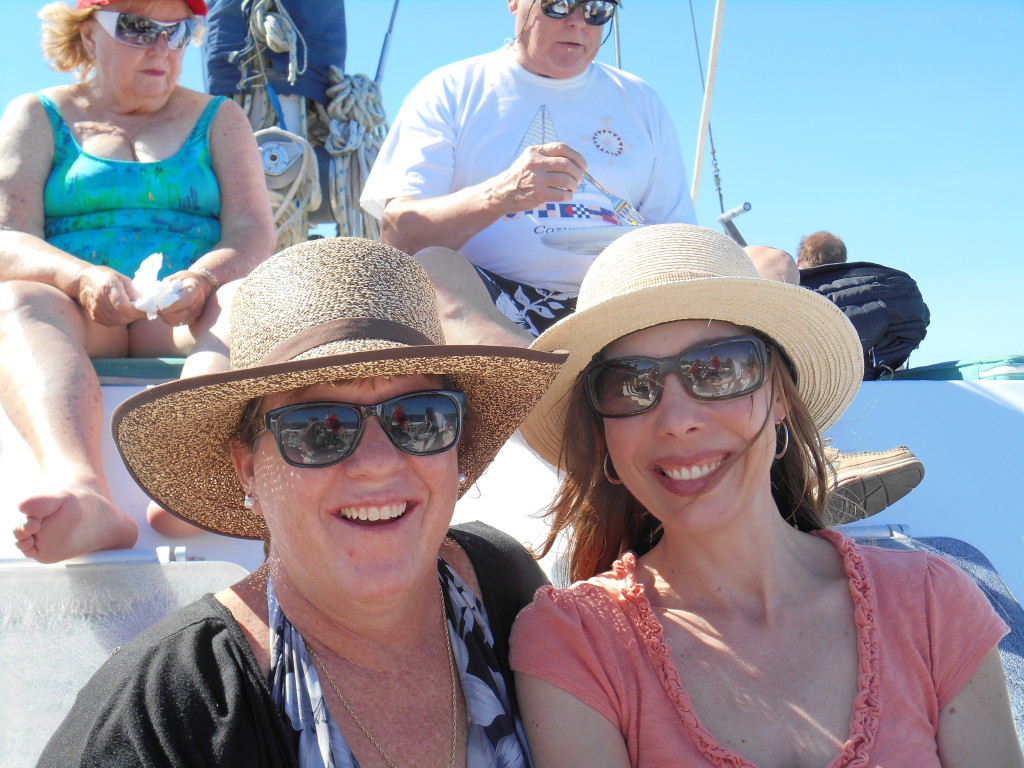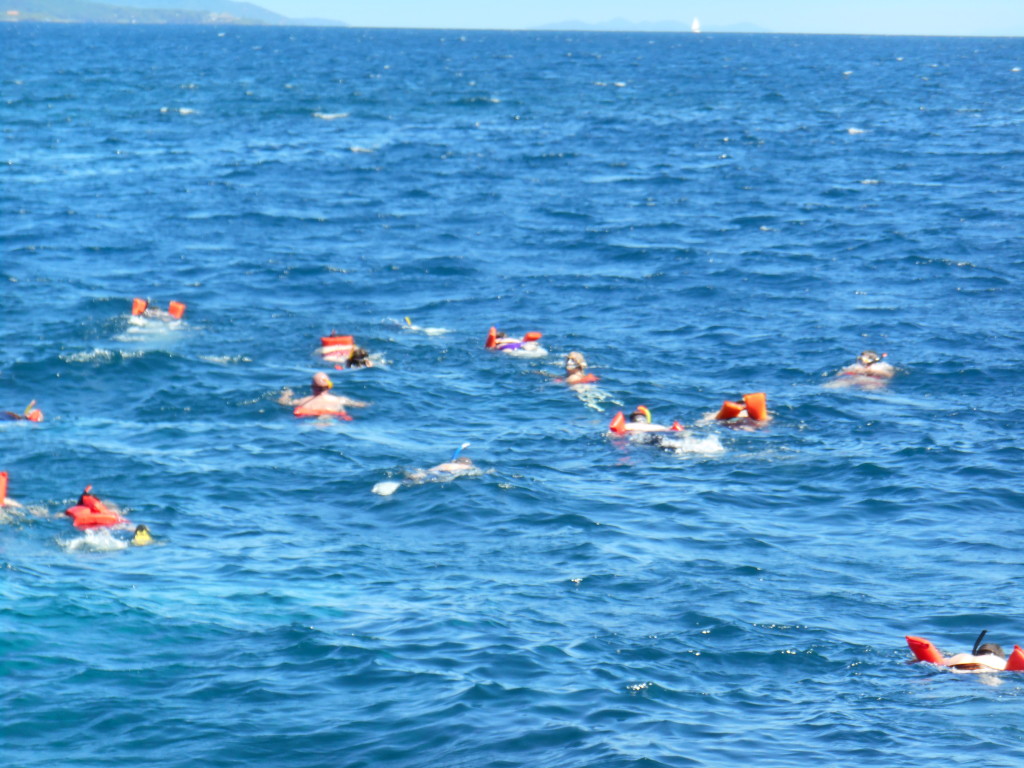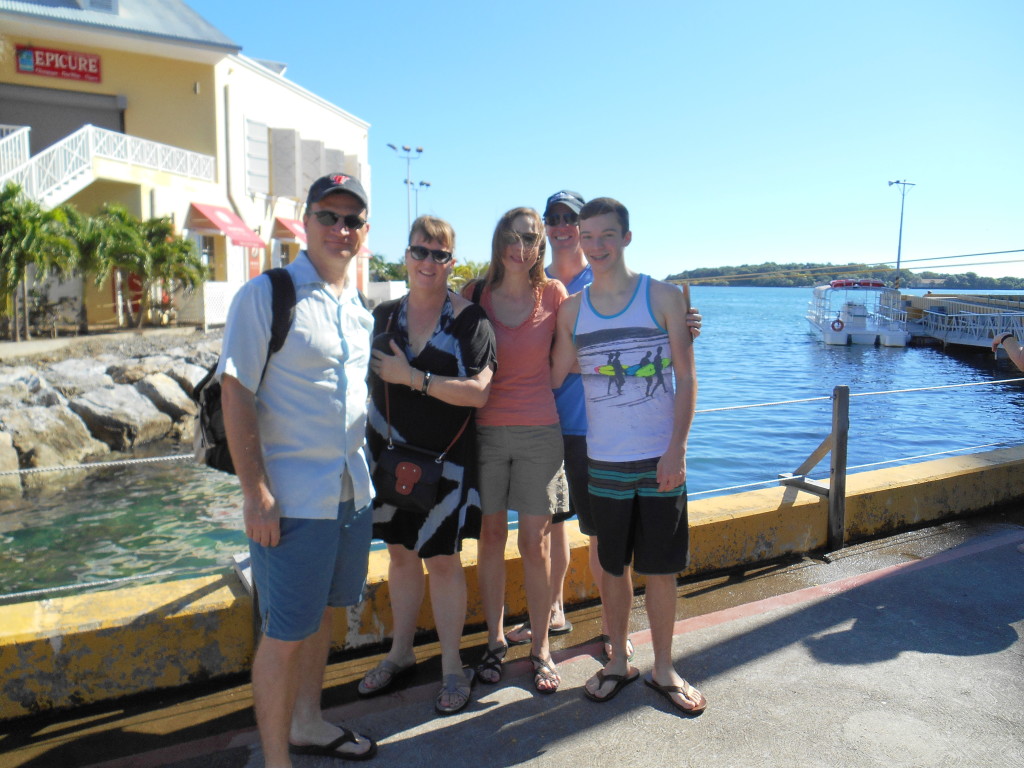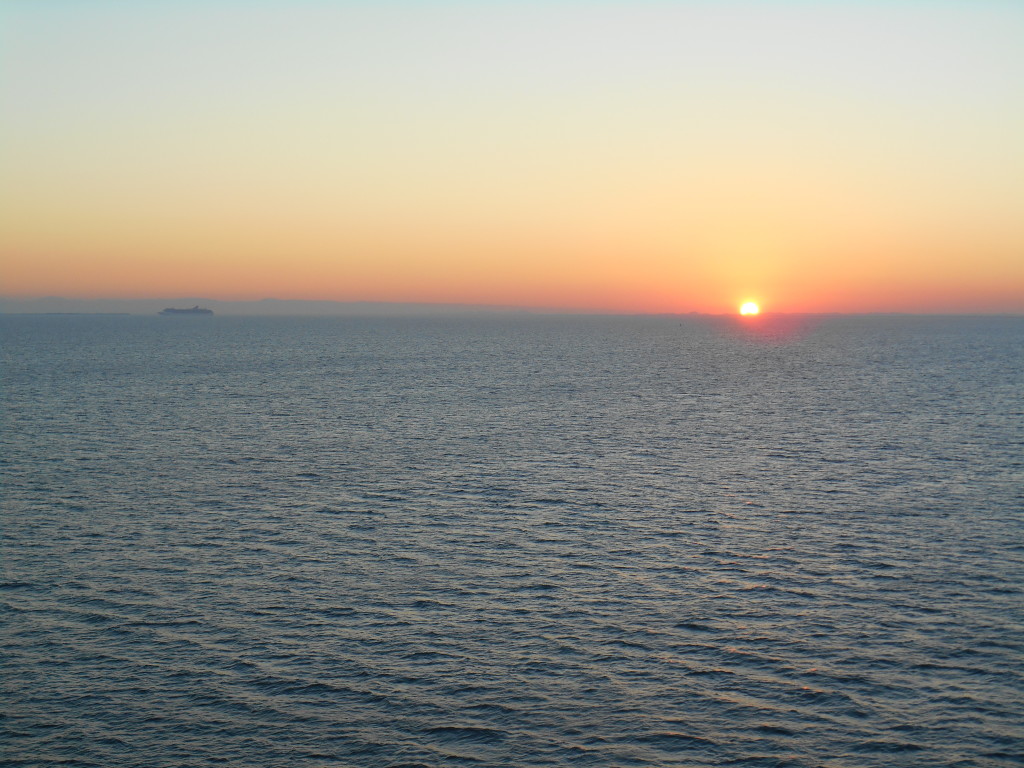 To be Continued…
---