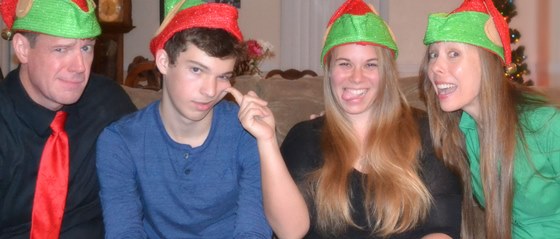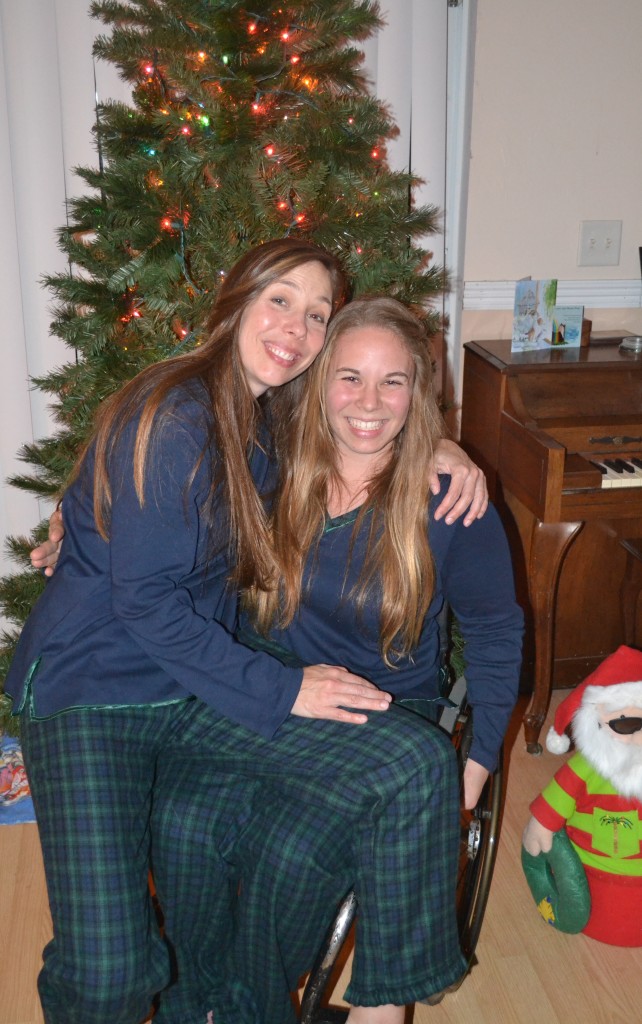 How do you celebrate Christmas?
Here's how we celebrate…
You can see from the picture our family doesn't really put much emphasis on the decorating the tree tradition. I keep thinking that one Christmas I'll choose a theme like Christmas around the world and decorate several trees. Yep, I'm still thinking about that…We do celebrate with matching pj's!
We Make Cookies!
My favorite are the pizzelles and biscotti.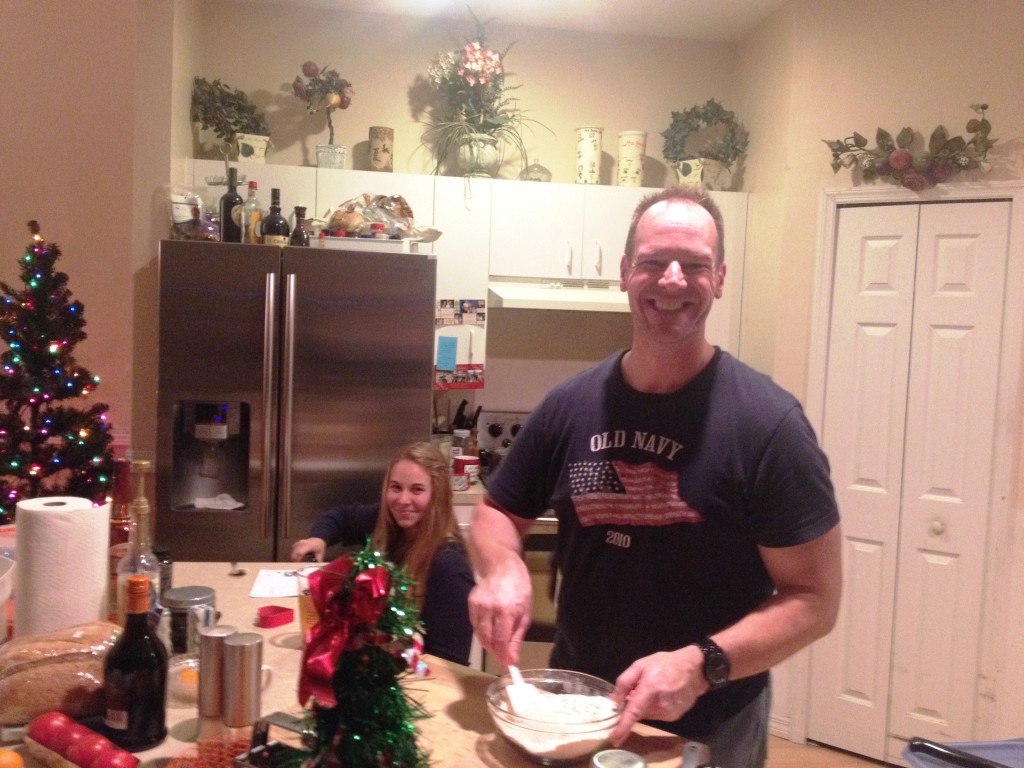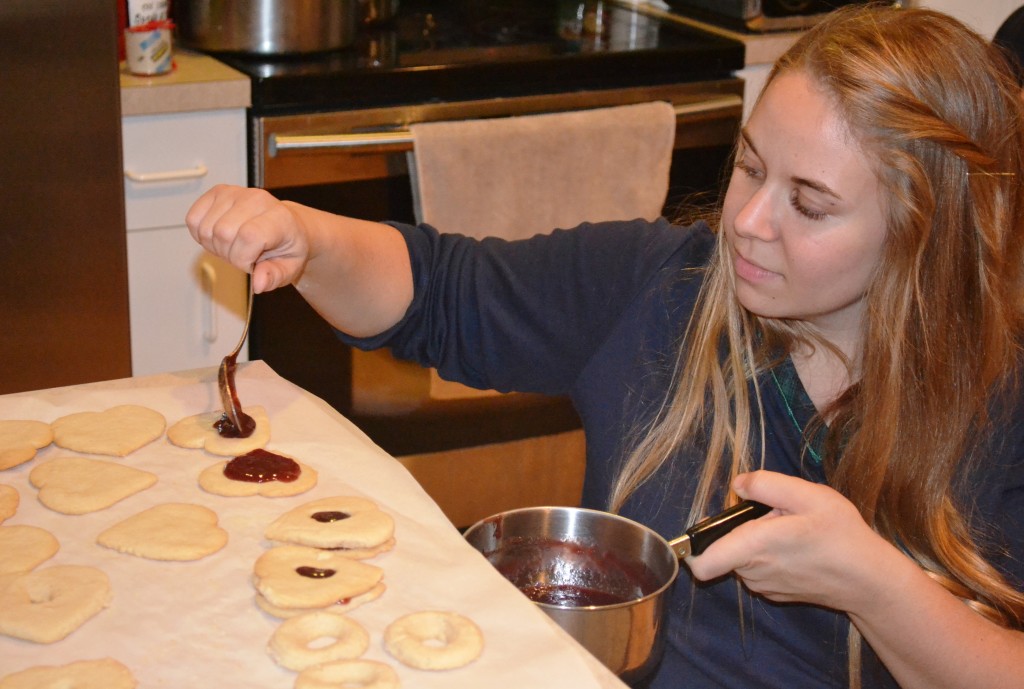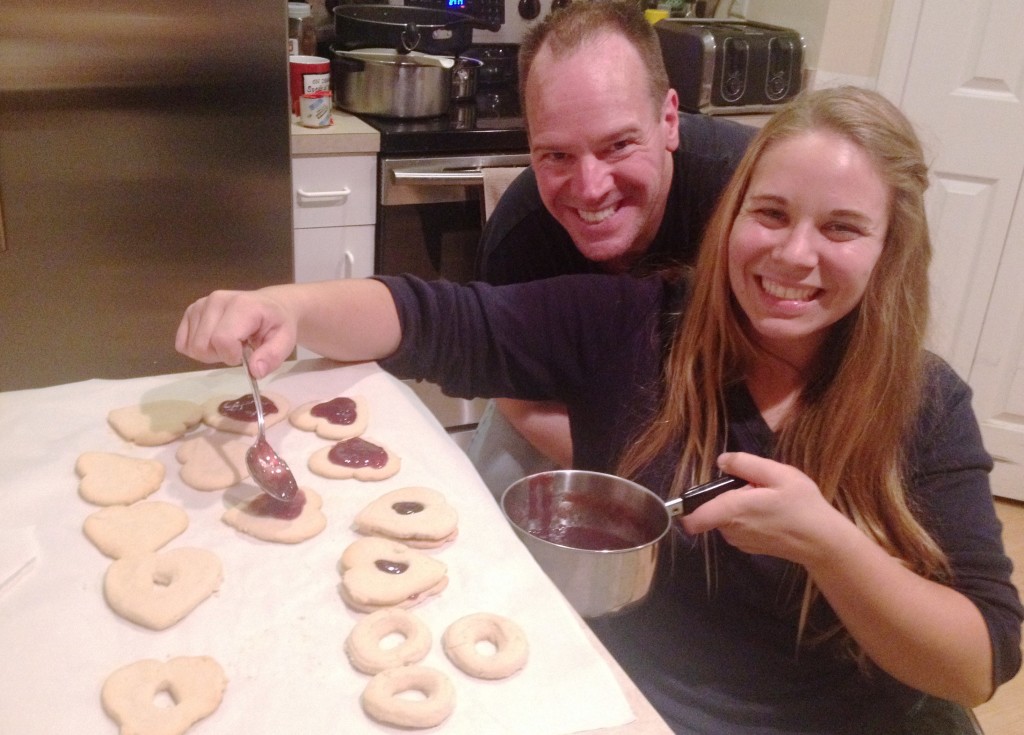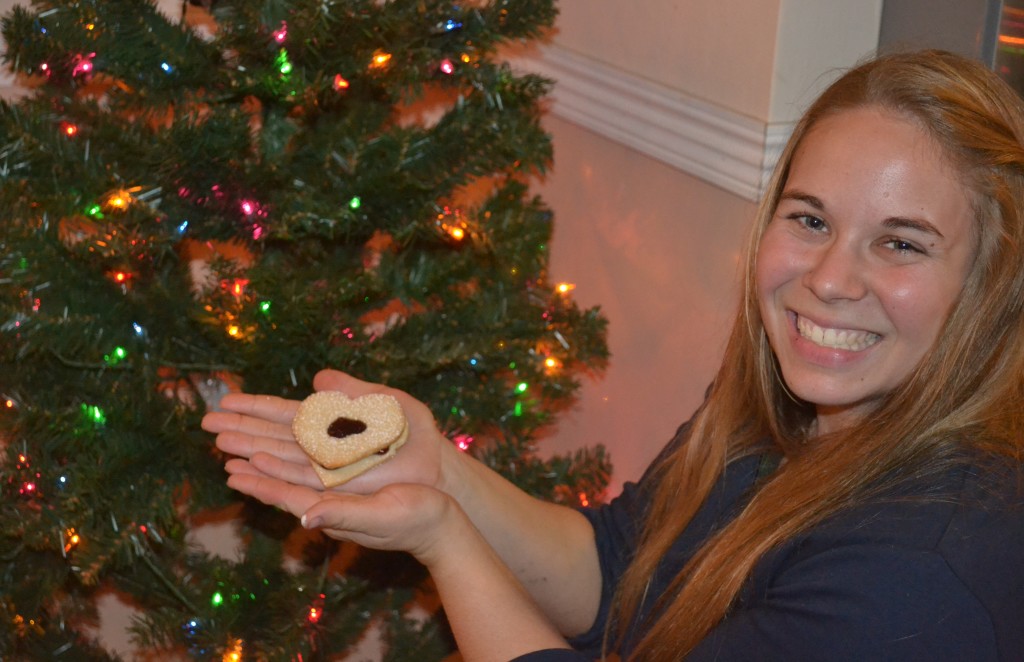 We actually means Eric and Arielle. Kai and I eat them. OK, I eat them. Kai can tell me exactly how many calories are in each one. Stupid internet!
We Eat Out!
One place Kai doesn't count calories is his ultimate favorite restaurant, who has thankfully added some vegetarian options, Carrabbas. We had to have two celebrations this year. One on his birthday and again when his sister came home from college.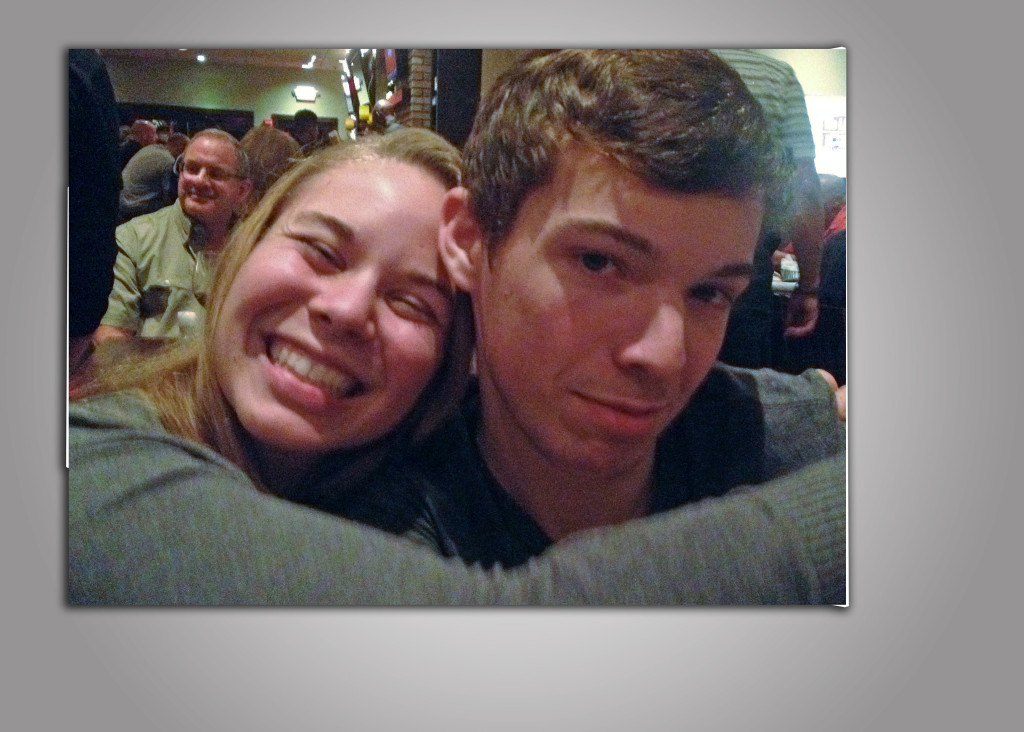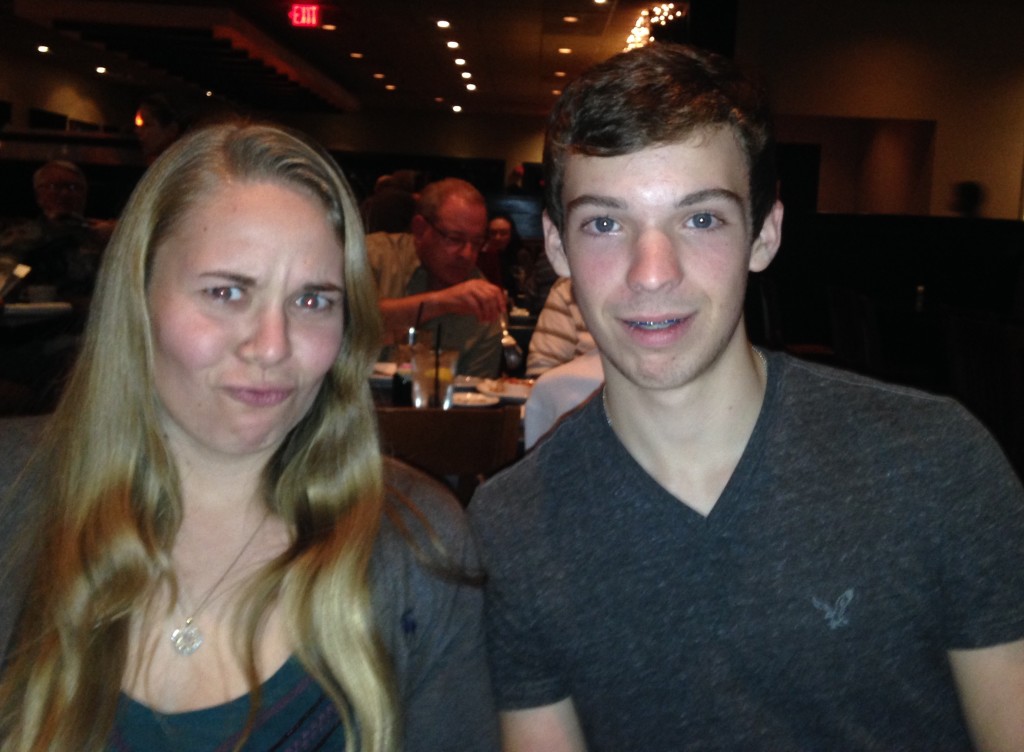 You know you're a Rausin if you make a face every time someone pulls out a camera.
We Shop
Now, that my kids are grown they pick out their own gifts. For some reason they don't trust my fashion sense.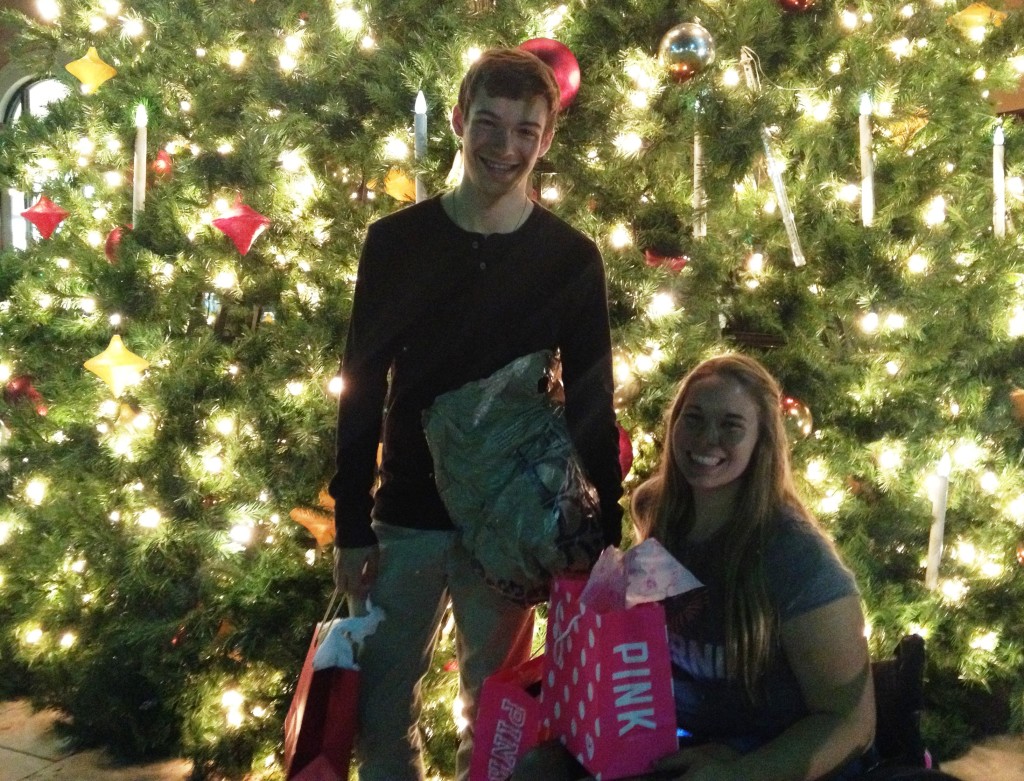 We See Movies
So far we've watched Anchorman 2, and The Hobbit. Of course The Hobbit is my favorite. Arielle and I are trying to convince the boys to see Mr. Banks on Christmas. I think they'll go. They love us.
We Spend Time Together
Christmas has taken on new meaning now that Arielle is away at college most of the year. Christmas is about the four of us sharing time together. We laugh, we eat Eric's magnificent cooking, I drive everybody crazy with my pictures, we talk about life and goals and we take comfort in our simple traditions like banana stuffed French toast on Christmas morning. Being together is the greatest gift of all!
I wish everyone a very
Merry Christmas and a Happy New Year! Love, The Rausin Family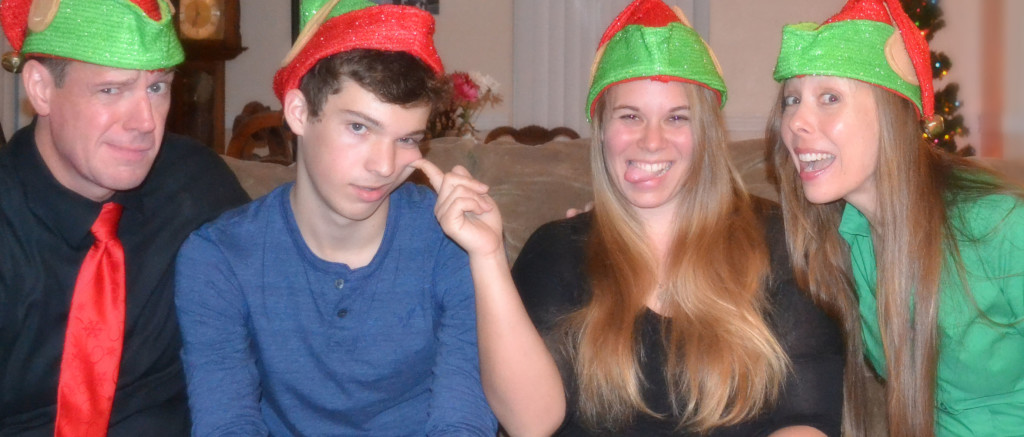 ---